What's In for Spring at the Golden Horseshoe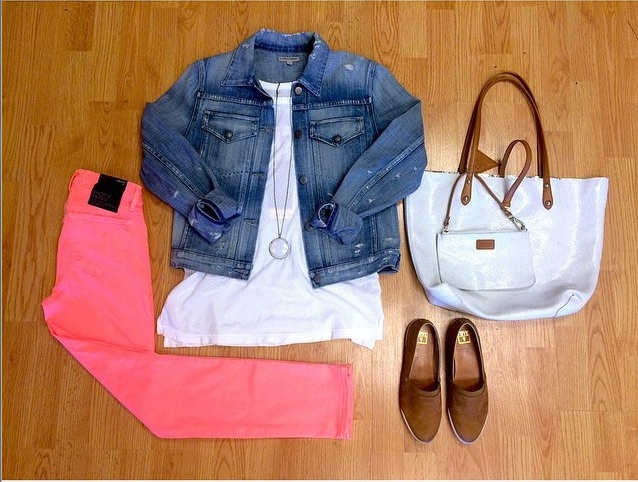 Now that a few daffodils have emerged, it looks like there might be spring after all. Warmer weather means a change in wardrobe and to find out what's in for spring we took a stroll around the Golden Horseshoe to see what's in store for the whole family.
We began at Beginnings where we learned that distressed denim and relaxed, slouchy boyfriend jeans are de rigueur. Color is back too – check out these bright silk blouses that can be worn with long, layered necklaces and something fringed to complete your "bohemian look" that's fashion forward this year.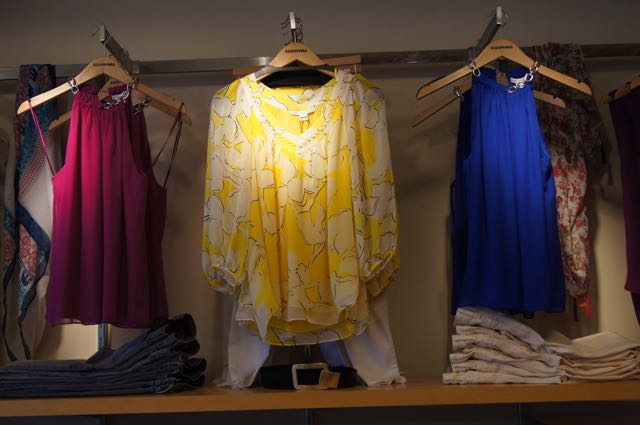 Next door, Cheryl's Closet caters to the over-50 market with fashion to make any silver fox look young. There are white jeans that fit the mature figure by "Piece of Cloth" to be worn with colorful t-shirts and summer sandals. They've got a little black dress for any occasion and custom knit sweaters that can be made in all sizes and colors. They also carry and discount great handbags from MZ Wallace. For Mother's Day order a custom necklace with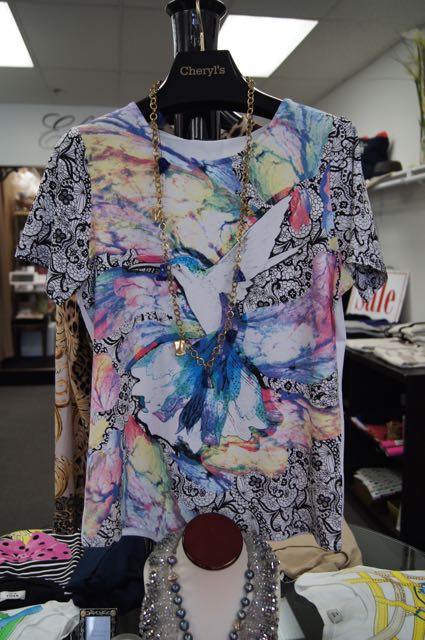 mom's initials.

Infiniti is greeting spring with a camp party, this Sunday from 11-5. There will be photos, raffle prizes and even s'mores to set the tone for camp this summer. The store is stocked with loads of fun camp gear and clothing for tweens include P.J. Salvage Pajamas, I Love Camp beaded bracelets, psychedelic towels, laundry bags shirts and sweatshirts – and almost everything can be personalized with your camp name. Join the camp party on Sunday April 19th from 11 am – 5 pm at Infiniti in the Golden Horseshoe.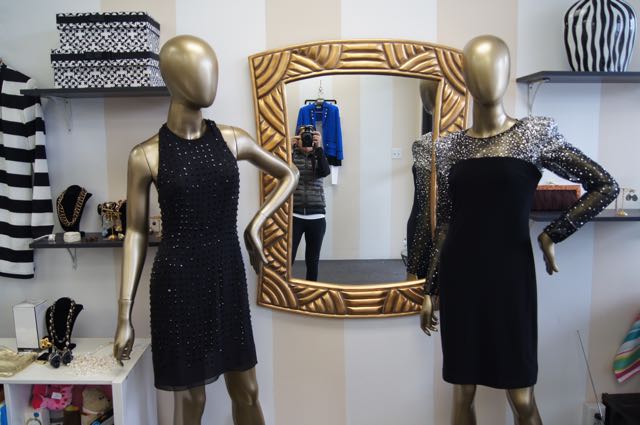 Neil's is primed for spring and summer with loads of merchandise in bright colors featuring emoticons, team logos and patterns. For boys and big boys there are Nike Elite shorts and socks, t-shirts and sweatshirts displaying college and team names and board shorts in stripes and plaid. Girls will love the fuzzy PJ pants and short shorts, along with Soffe and distressed denim shorts. Pair those with a t-shirt with an emoticon and Nike flip-flops and you'll be ready for the pool or summer camp. Phyllis, who has run the shop for over a decade, says fashion this year is back to Woodstock with fringes, sherbet colors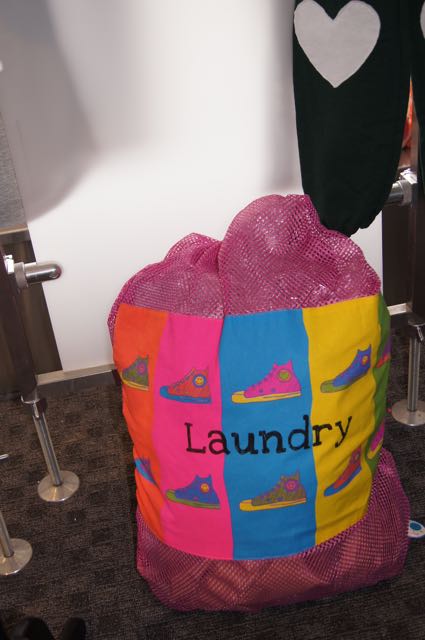 and frayed jeans. Special offer – buy over $250 in merchandise and they'll sew on nametags for free.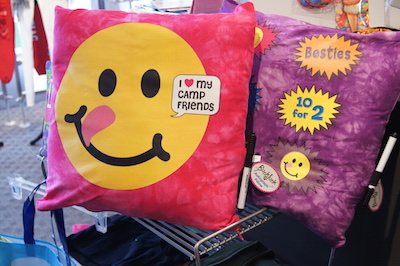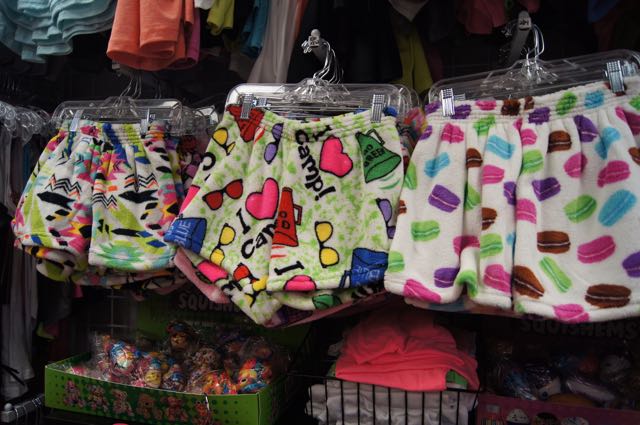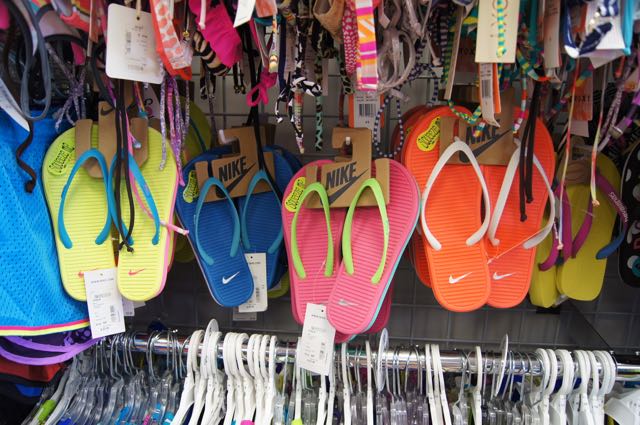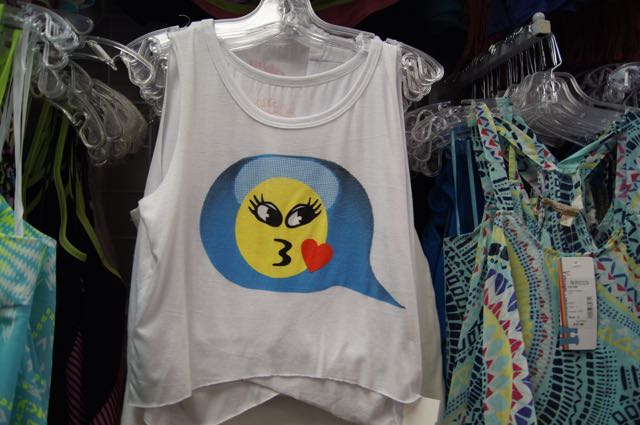 BLOG COMMENTS POWERED BY DISQUS