Community Reacts to Regents' Visit to Scarsdale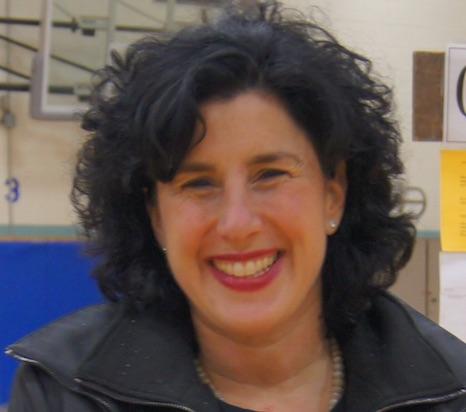 Chancellor Merryl Tisch of the NYS Regents along with newly-appointed Regent Judith Johnson came to Scarsdale last week to discuss state testing and the new teacher evaluation system on a panel with State Assemblywoman Amy Paulin and Scarsdale Schools Superintendent Thomas Hagerman. The auditorium at SHS was filled with concerned parents, teachers and administrators. Here are comments from the Scarsdale community on the event:
Diane Greenwald, who is a Co-Chair of the PTC Legislative Committee expressed her gratitude to the Scarsdale Forum for providing a platform for this expert panel to engage on educational issues with our community.
Greenwald said, "Judith Johnson focused on values that I treasure; the equitable, rich and developmentally appropriate education for all our children; the transparent creation of flexible State policies that include input by educational experts and offer space for local control; and her commitment to the professional development of teachers as valued partners.
Regent Johnson inspired me with hope that there will be a voice of reason participating in the educational leadership of New York State. She is brave, articulate and knowledgeable about the complex issues that are impacting the education of New York's children. Right now, she is asking the right questions about how the government can best and first serve our students."
"I was pleasantly surprised that Chancellor Tisch came to our community and listened to the wisdom of this panel. I hope she heard the consistent concerns expressed about the over-use of unproven and poorly conceived high stakes tests. Her comments to the press in support of the current testing regime lead me to fear that she does not hear the thousands of voices across New York frustrated by this approach. I hope she listened to the cries for local control and the dismay around the damaging effects of the teacher evaluation system that defy logic and undermine quality education."
Nan Berke is a Scarsdale parent and co-chair of the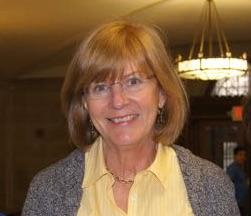 Suburban Consortium for Public Education, which is a group of parents and administrators representing 39 school districts in Westchester, Rockland and Putnam Counties, (including 3/4 of the school districts in Westchester). She said, "I have the highest respect for our new regent Judith Johnson, and I am confident she will help bring sanity to education policy in NYS. She is an incredibly experienced listener, collaborator and doer. She wants what is best for our kids. What a breath of fresh air!
I was disappointed that Meryl Tisch did not speak at last week's panel, but hope she was listening.
One parent at last week's panel said we should focus on the kids and not on teacher evaluation models. This seems so misguided. Scarsdale spends millions each year on those state tests and their sole purpose is to evaluate teachers. As John Oliver pointed out on his show last Sunday, they are a lousy way to measure teachers' effectiveness. NYS needs to devise sound, evidence-based models for teacher evaluation. That's why the most urgent thing for our state's education policy is to extend the state's June 30th deadline to amend the teacher evaluation system. It will take time and input from experts to devise something that actually works.
Joe Vaughn, who teaches Physics at SHS and coaches the speech and debate team said, "I thought that Regent Johnson was fair minded in her responses and clearly on the side of kids. I was heartened by how she seemed willing to ask important questions about the role and nature of the Pearson tests. I was also heartened by her statement that she does not approve of tying teacher ratings to student test scores, especially when the quality and applicability of those tests are in question. I have hope that her voice will be a moderating one among the Regents when they meet. During the forum, she noted a place on the NYSED website where she invited feedback. I hope that the entire community takes her up on this opportunity. I was disappointed that Chancellor Tisch was unwilling to be on the panel, but since we were able to hear the thoughtful insights of Regent Johnson, I was not too upset at her unwillingness to dialogue with the Scarsdale public."
Jerry Crisci, The district's Director of Technology said, "I thought that all three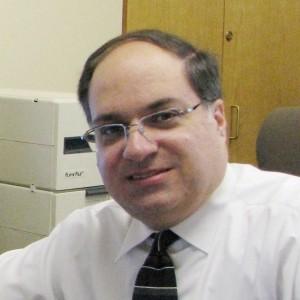 panelists did a terrific job. I'm grateful that the Scarsdale Forum was able to bring the issues surrounding the APPR to the public, and I know that the remarks shared at the meetings will foster rich dialogue about this critical issue that affects all children in NYS. I was impressed with Regent Johnson, and I hope that she is able to use her influence to implement the ideas that she shared with the audience."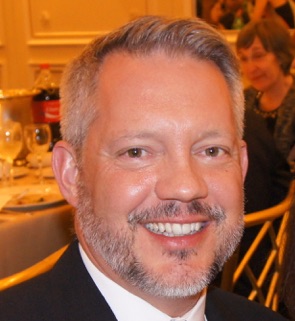 Superintendent Thomas Hagerman was on the panel and commented, "I felt privileged to be co-panelists with both Assemblywoman Amy Paulin and Regent Judith Johnson. Amy has been a true champion of local efforts to bring about meaningful changes rather than those that are being driven by political forces. And, I was heartened by Judith's comments as well, both in terms of her reasoned beliefs around the use of standards and the purpose of assessment, but more importantly about her strong commitment to equity, public education, and local control. I am confident that Judith has the experience and knowledge to be an advocate of region and to be a part of major change efforts within the Board of Regents. In terms of Meryl Tisch, I was appreciative of her attendance, and I hope that many of the perspectives the panel and community shared will resonate with her in terms of the careful balance between accountability and the implementation of public education within the contexts of real communities, many of which, like Scarsdale, is getting a lot right."
BLOG COMMENTS POWERED BY DISQUS