Books and Volunteers Wanted for the 2015 Friends of the Scarsdale Library Book Sale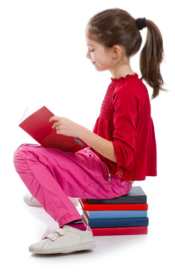 Volunteers are needed to help sort and organize books for the Friends of the Scarsdale Library Book Sale, to be held in September. Librarian Kathy Steves will hold two training sessions for all interested in volunteering to help sort, plan and organize book donations. Both training session will be on Thursday July 9th – at 10 am and at 7:30 pm.
Bring in your books to sell. The Friends of the Scarsdale Library is accepting lightly used books on or after Monday, July 6th for its annual book sale September. Donations will be accepted through Friday, August 28, and should be left inside the gray door to the side of the Scarsdale Library entrance, 54 Olmsted Road.
Books should be in saleable condition. Damaged, moldy or dog-chewed books cannot be accepted; nor will textbooks, encyclopedias, magazines or VCR tapes.
The event offers more than 60,000 almost-new and out-of-print books, including bestsellers, classics, biographies, fiction, parenting, cooking, art, graphic novels, humor self-help, drama, religion, philosophy, poetry, history, political science, and business. There is also a huge selection of children's books, plus DVDs, CDs, LPs, audiobooks and sheet music.
The sale will begin with a Members' Preview on Friday, September 11, from 6-9 pm. New members may join at the door that evening for $25. The sale will run daily through Sunday, September 20. A daily schedule is on the Friends' Annual Book Sale page at www.scarsdalelibrary.com.
With the help of a dedicated team of adult and teen volunteers, the Friends' Book Sale raised a record amount last year to support library programs and services.

Interested in volunteering to help make the Book Sale a success while setting your own hours? Contact the Library, 914-722-1300 or Kathy Steves, Book Sale Manager, by email or phone (steves10583@gmail.com or 914-472-0611).
BLOG COMMENTS POWERED BY DISQUS