Recommendations for Summer Reading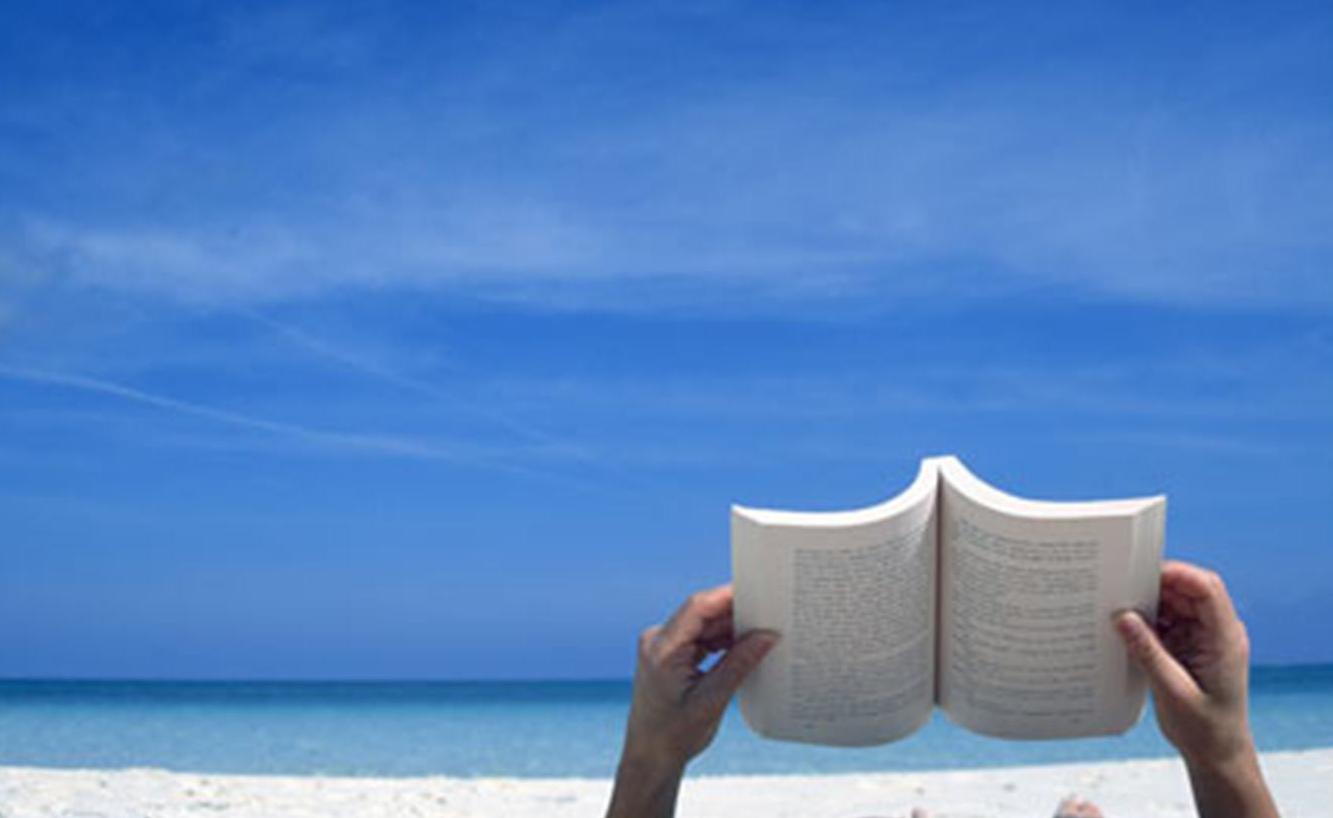 Though it was a long time coming, warm temperatures and summer days are finally here. With the kids gone -- or at least at camp for the day -- and calendars cleared of commitments and meetings, there's finally time to catch up on your reading. What to read? We turned to Elizabeth Bermel, Director of the Scarsdale Library, for her list of what Scarsdale is reading – and also threw in a few books on our list of favorites.

Here are a few suggestions – and if you have books to share, please tell us about them in the comments section below.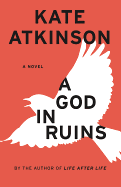 A God in Ruins by Kate Atkinson
If you like Kate Atking's #1 bestseller Life After Life, pick up A God in Ruins, that re-examines the lives of some of the characters in the earlier book.
Kate Atkinson's dazzling Life After Life explored the possibility of infinite chances and the power of choices, following Ursula Todd as she lived through the turbulent events of the last century over and over again.
A God in Ruins tells the dramatic story of the 20th Century through Ursula's beloved younger brother Teddy--would-be poet, heroic pilot, husband, father, and grandfather-as he navigates the perils and progress of a rapidly changing world. After all that Teddy endures in battle, his greatest challenge is living in a future he never expected to have.
"He had been reconciled to death during the war and then suddenly the war was over and there was a next day and a next day. Part of him never adjusted to having a future."
An ingenious and moving exploration of one ordinary man's path through extraordinary times, A God in Ruins proves once again that Kate Atkinson is one of the finest novelists of our age.
The Boston Girl by Anita Diamant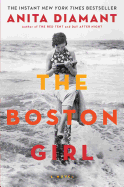 From the "New York Times" bestselling author of The Red Tent and Day After Night, comes an unforgettable novel about family ties and values, friendship and feminism told through the eyes of a young Jewish woman growing up in Boston in the early twentieth century.
Addie Baum is The Boston Girl, born in 1900 to immigrant parents who were unprepared for and suspicious of America and its effect on their three daughters. Growing up in the North End, then a teeming multicultural neighborhood, Addie's intelligence and curiosity take her to a world her parents can't imagine--a world of short skirts, movies, celebrity culture, and new opportunities for women. Addie wants to finish high school and dreams of going to college. She wants a career and to find true love.
Eighty-five-year-old Addie tells the story of her life to her twenty-two-year-old granddaughter, who has asked her "How did you get to be the woman you are today." She begins in 1915, the year she found her voice and made friends who would help shape the course of her life. From the one-room tenement apartment she shared with her parents and two sisters, to the library group for girls she joins at a neighborhood settlement house, to her first, disastrous love affair, Addie recalls her adventures with compassion for the naive girl she was and a wicked sense of humor.
Written with the same attention to historical detail and emotional resonance that made Anita Diamant's previous novels bestsellers, The Boston Girl is a moving portrait of one woman's complicated life in twentieth century America, and a fascinating look at a generation of women finding their places in a changing world.

For those who prefer to listen rather than read, the audio version is narrated by actress Linda Lavin.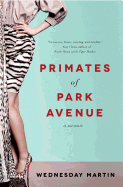 Primates of Park Avenue: A Memoir By Wednesday Martin
When anthropologist Wednesday Martin suggested that the wives of Manhattan's most successful men get their own annual "Wife Bonus," she created a stir. Do these wives really receive a paycheck for serving as the spouse to their successful man? Here's the book that looks behind the doormen on the Upper East Side and tells the real story of marriage for the one percent in 2015.
Like an urban Dian Fossey, Wednesday Martin decodes the primate social behaviors of Upper East Side mothers in a brilliantly original and witty memoir about her adventures assimilating into that most secretive and elite tribe.
After marrying a man from the Upper East Side and moving to the neighborhood, Wednesday Martin struggled to fit in. Drawing on her background in anthropology and primatology, she tried looking at her new world through that lens, and suddenly things fell into place. She understood the other mothers' snobbiness at school drop-off when she compared them to olive baboons. Her obsessional quest for a Hermes Birkin handbag made sense when she realized other females wielded them to establish dominance in their troop. And so she analyzed tribal migration patterns; display rituals; physical adornment, mutilation, and mating practices; extra-pair copulation; and more. Her conclusions are smart, thought-provoking, and hilariously unexpected.
Every city has its Upper East Side, and in Wednesday's memoir, readers everywhere will recognize the strange cultural codes of powerful social hierarchies and the compelling desire to climb them. They will also see that Upper East Side mothers want the same things for their children that all mothers want--safety, happiness, and success--and not even sky-high penthouses and chauffeured SUVs can protect this ecologically released tribe from the universal experiences of anxiety and loss. When Wednesday's life turns upside down, she learns how deep the bonds of female friendship really are.

Intelligent, funny, and heartfelt, Primates of Park Avenue lifts a veil on a secret, elite world within a world--the exotic, fascinating, and strangely familiar culture of privileged Manhattan motherhood.
A Spool of Blue Thread by Anne Tyler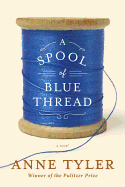 "It was a beautiful, breezy, yellow-and-green afternoon." ...This is how Abby Whitshank always begins the story of how she fell in love with Red that day in July 1959. The Whitshanks are one of those families that radiate togetherness: an indefinable, enviable kind of specialness. But they are also like all families, in that the stories they tell themselves reveal only part of the picture. Abby and Red and their four grown children have accumulated not only tender moments, laughter, and celebrations, but also jealousies, disappointments, and carefully guarded secrets. From Red s father and mother, newly arrived in Baltimore in the 1920s, to Abby and Red s grandchildren carrying the family legacy boisterously into the twenty-first century, here are four generations of Whitshanks, their lives unfolding in and around the sprawling, lovingly worn Baltimore house that has always been their anchor.
Brimming with all the insight, humor, and generosity of spirit that are the hallmarks of Anne Tyler s work, A Spool of Blue Thread tells a poignant yet unsentimental story in praise of family in all its emotional complexity. It is a novel to cherish."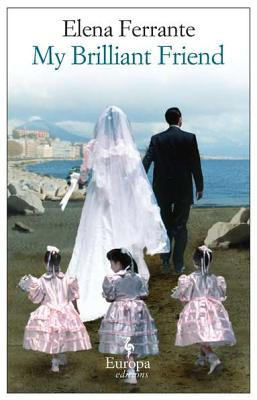 My Brilliant Friend by Elena Ferrante
A modern masterpiece from one of Italy's most acclaimed authors, My Brilliant Friend is a rich, intense, and generous-hearted story about two friends, Elena and Lila. Ferrante's inimitable style lends itself perfectly to a meticulous portrait of these two women that is also the story of a nation and a touching meditation on the nature of friendship.
The story begins in the 1950s, in a poor but vibrant neighborhood on the outskirts of Naples. Growing up on these tough streets the two girls learn to rely on each other ahead of anyone or anything else. As they grow, as their paths repeatedly diverge and converge, Elena and Lila remain best friends whose respective destinies are reflected and refracted in the other. They are likewise the embodiments of a nation undergoing momentous change. Through the lives of these two women, Ferrante tells the story of a neighborhood, a city, and a country as it is transformed in ways that, in turn, also transform the relationship between her protagonists, the unforgettable Elena and Lila.
Ferrante is the author of three previous works of critically acclaimed fiction: The Days of Abandonment, Troubling Love, and The Lost Daughter. With this novel, the first in a trilogy, she proves herself to be one of Italy's great storytellers. She has given her readers a masterfully plotted page-turner, abundant and generous in its narrative details and characterizations, that is also a stylish work of literary fiction destined to delight her many fans and win new readers to her fiction.
The Children's Crusade by Ann Packer: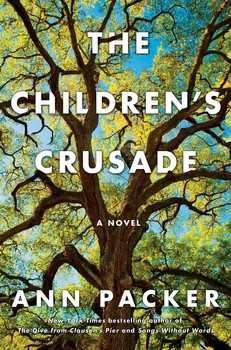 From the "New York Times" bestselling, award-winning author of The Dive From Clausen's Pier, a sweeping, masterful new novel that explores the secrets and desires, the remnant wounds and saving graces of one California family, over the course of five decades.
Bill Blair finds the land by accident, three wooded acres in a rustic community south of San Francisco. The year is 1954, long before anyone will call this area Silicon Valley. Struck by a vision of the family he has yet to create, Bill buys the property on a whim. In Penny Greenway he finds a suitable wife, a woman whose yearning attitude toward life seems compelling and answerable, and they marry and have four children. Yet Penny is a mercurial housewife, at a time when women chafed at the conventions imposed on them. She finds salvation in art, but the cost is high.
Thirty years later, the three oldest Blair children, adults now and still living near the family home, are disrupted by the return of the youngest, whose sudden presence and all-too-familiar troubles force a reckoning with who they are, separately and together, and set off a struggle over the family's future. One by one, the siblings take turns telling the story--Robert, a doctor like their father; Rebecca, a psychiatrist; Ryan, a schoolteacher; and James, the malcontent, the problem child, the only one who hasn't settled down--their narratives interwoven with portraits of the family at crucial points in their history.
Reviewers have praised Ann Packer's "brilliant ear for character" ("The New York Times Book Review"), her "naturalist's vigilance for detail, so that her characters seem observed rather than invented" ("The New Yorker"), and the "utterly lifelike quality of her book's everyday detail" ("The New York Times"). Her talents are on dazzling display in "The Children's Crusade," an extraordinary study in character, a rare and wise examination of the legacy of early life on adult children attempting to create successful families and identities of their own. This is Ann Packer's most deeply affecting book yet.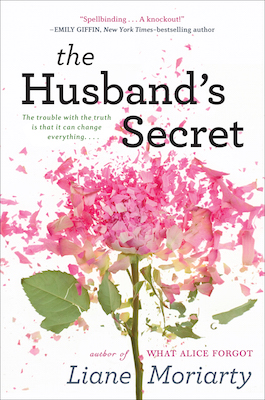 The Husband's Secret by Liane Moriarity
Finally available in paperback the #1 "New York Times" bestseller from the Australian author of Big Little Lies and What Alice Forgot. At the heart of The Husband s Secret is a letter that is not meant to be read... "My darling Cecilia, If you re reading this, then I've died..."
Imagine your husband wrote you a letter, to be opened after his death. Imagine, too, that the letter contains his deepest, darkest secret something with the potential to destroy not only the life you have built together, but the lives of others as well. And then imagine that you stumble across that letter while your husband is still very much alive.
Cecilia Fitzpatrick has achieved it all she s an incredibly successful businesswoman, a pillar of her small community, a devoted wife and mother. Her life is as orderly and spotless as her home. But that letter is about to change everything and not just for her. There are other women who barely know Cecilia or each other but they, too, are about to feel the earth-shattering repercussions of her husband's secret.
See more great book selections on the Scarsdale Library website.
BLOG COMMENTS POWERED BY DISQUS