Ben Levine Weds Sheli Steinberg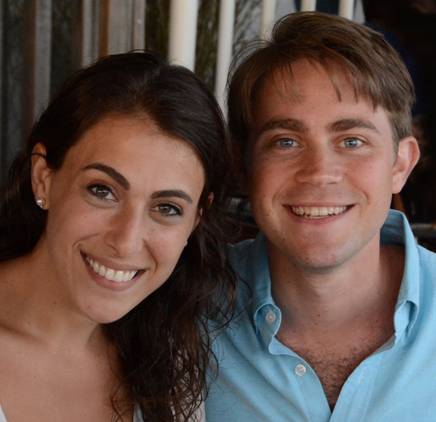 Benjamin Simon Levine and Sheli Steinberg were married on September 7 at the Estate at the Florentine Gardens in River Vale, New Jersey, by Rabbi Lester Bronstein.
Mr. Levine, 28, works at Morgan Stanley, where he structures and executes derivatives for the firm's investment banking clients. He graduated from Scarsdale High School in 2004 and Tufts University in 2008. He is a son of Eric Levine and Terri Simon of Scarsdale. His father retired as an attorney with Wolf Haldenstein Adler Freeman & Herz. His mother, also a retired attorney, served on the Scarsdale Board of Education from 2001 to 2007 and is currently President of Scarsdale Public Library.
Ms. Steinberg, 27, is a partner manager with MediaMath, a digital advertising technology company. She graduated from Barnard College in 2010. She is a daughter of Marc and Dalia Steinberg of Bellmore, New York. Her father is president of DMS Diamond Co., a diamond trading company, and her mother is the bookkeeper at Merrick Jewish Center.
BLOG COMMENTS POWERED BY DISQUS