Another Blaze at Sprainbrook Nursery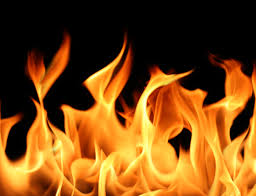 On Sunday September 27, 2015, at approximately 9:00 P.M., fire broke out at the Sprainbrook Nursery, at 448 Underhill Road in Greenburgh. The Greenville Fire Department responded along with Greenburgh Police Officers. The nursery building was fully engulfed by flames and the roof collapsed. Greenville Firefighters extinguished the fire which caused extensive damage to the property. The premises were closed for business at the time and there are no reported injuries.
In August 2012 owner Al Krautter announced he was closing the nursery after it had been in business for 68 years. He cited property taxes and fuel costs of $200,000 per year and competition from big box stores likes Home Depot. If the town of Greenburgh approves, the property will be purchased by Formation Shelbourne Senior Living Services to build an assisted living facility.
This is the second recent fire at the site. In December 2014 a big fire set off an explosion of several large propane tanks and shook nearby homes.
The cause of the fire on Sunday night has not been determined and the incident is currently under investigation. The Greenville Fire District Cause and Origin Team and the Westchester County Department of Public Safety conducted a walk thru with a K9 dog trained to alert to possible accelerants. Greenburgh Police Detectives also photographed and measured the scene.
BLOG COMMENTS POWERED BY DISQUS