Coriander: Fusion Indian Food in Larchmont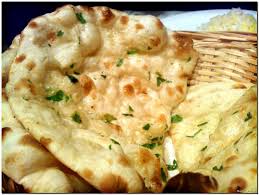 As lovers of Indian food we never fully recovered from the loss of Dawat which served great fare in an elegant setting on the Post Road in White Plains. While others spent Friday night in synagogue, our temple was Dawat where we were greeted by Anu, a stunning hostess dressed in a sari who settled us into a cozy corner banquette where our kids could sit at or under the table when they weren't watching the tandoori chef roasting meets in the glass enclosed oven.
When Dawat unexpectedly shut its doors, we mourned the loss but moved further south on Post Road to Bengal Tiger where a large man in a turban guarded the door and summoned us from the bar when a table was available. We'll never forget the hot summer day when Bengal Tiger and the neighboring dry cleaning establishment blew up in a fire of mythic proportions. I went to the scene and found Post Road closed and several exhausted firemen lying in the street trying to recover from inhalation of the acrid smoke.
The closing of Dawat and the immolation of Bengal Tire left us without a good Indian restaurant nearby and I was intrigued when I heard about "Coriander" on Larchmont Avenue in Larchmont. We set a date to go and found a modestly adorned eatery with a bar and a large statue of an Indian goddess. After ordering the requisite Taj Mahal (beer) we examined the lengthy menu which had too many good choices. Since we had a party of five – we decided to go for it, and ordered quite an array of appetizers followed by entrees and sides to share. In retrospect, we probably over-ordered, but we did have the chance to taste a nice selection of what Coriander has to offer.
Everything was delicious and it was difficult to pace ourselves so that we had room to try everything we ordered.
We started with Shrimp Rangoli which were pan seared and served in creamy orange tikka sauce. The Lassoni Ghobi was crisp fried cauliflower in a garlic tomato sauce and the Vegetable Samosas were light and filled with peas and potatoes. My favorite was a dish that merged India with Mexico – Chicken Lsooni Tacos --a stew of shredded chicken in garlic tomato sauce served over garam masala tortillas. I'll be back for another order of those soon. The kebabs were also highly recommended so we went for a curried chicken tikka kebab which was marinated in homemade yogurt spices, garlic and cilantro. Another standout.
And those were just the appetizers. We ordered freshly baked naan (bread) which comes plain or with your choice of shredded radish and herbs or pistachio and cherry. We couldn't pass on the cucumber and mint raita and chutney to top the warm, fragrant naan. For entrees we tried the Indian Ocean Tiger Shrimp with fennel, garlic, yogurt, saffron, and cilantro along with the Chicken Tikka Akbari, marinated boneless chicken breasts. The Saag Paneer, creamed spinach with sliced paneer (cheese) was rich and delectable.
The menu includes a full range of soups, salads, lamb dishes, curries and vegetable entrees. Many of the selections are gluten free and indicated as such on the menu. There was far more than we could try, even with a table of five.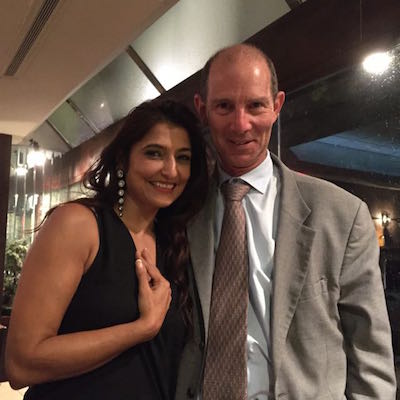 But the best surprise was at the end. The hostess came over to chat – and had a quizzical look on her face. I introduced myself and asked about the origins of the restaurant. She explained that her husband and son are chefs and that they have also opened another Coriander in White Plains. She mentioned that they were formerly in Pelham – and before that....at Dawat! It didn't take long before we realized that she was the beautiful woman in the white sari who greeted us each weekend in our younger years. My husband was beaming when he was reunited with Anu, his exotic muse.

Coriander
154 Larchmont Avenue
Larchmont, NY 10538
(914) 235-1306

BLOG COMMENTS POWERED BY DISQUS