Village Manager Assures Residents that Scarsdale Water Passes the Test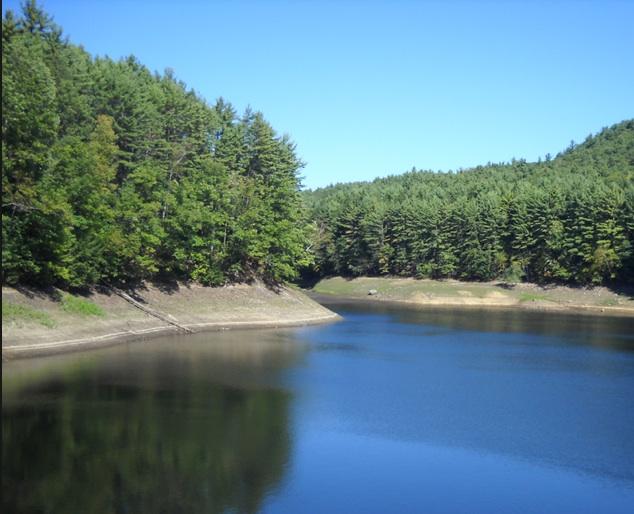 Is Scarsdale's drinking water supply safe? Residents may be alarmed by a notice that was sent with their most recent water bills advising them that Westchester County District #1 has failed to comply with an EPA mandate to treat the water with ultra-violet light to control the presence of cryptosporidium. The Safe Water Drinking Act required the water district to have the new disinfection measures in place by September 30, 2015 and the district failed to meet the requirements. Therefore the EPA required the Village to include notification with resident's water bills.
Currently surface water taken from the Kensico Reservoir is disinfected with chlorine which inactivates viruses but is not sufficient to treat cryptosporidium. The EPA warns that water that is inadequately treated may contain "disease-causing organisms including bacteria, viruses and parasites which can cause symptoms such as nausea, cramps, diarrhea and associated headaches.
The EPA warns those who have "severely compromised immune systems," and infants, pregnant women and the elderly to see advice from their health care providers about drinking this water.
In the interim the water district tests the water weekly for the presence of cryptosporidium and giardia and to date they have found that the water is safe to drink.
A copy of the USEPA Tier 2 Violation Notice is available on the Scarsdale website here.
In his state of the Village message to the Scarsdale Forum in November, Mayor Jon Mark discussed the issue and the construction of two ultra violet treatment plans in White Plains which is expected to be completed by 2018.
Here are the Mayor's remarks:

"Separate from the Village water department operations, Water District #1, of which Scarsdale is a part, is required, pursuant to Federal and State regulations, to provide ultra violet treatment of the water to kill certain pathogens. To this end, Water District #1 is currently building two ultra violet treatment plants in White Plains on the 48 inch pipe from the Kensico Reservoir serving the Village. The estimated cost of the two plants is $10 million and the anticipated service operation date sometime in 2018. In the future, if full filtration of the water supply system is required, a treatment plant on New York City Water Board property in Valhalla would be built replacing the aforementioned ultra violet plants. If this project, currently estimated at $100 million, moves forward, it would be funded by the County Water District Tax which is allocated among Scarsdale, White Plains, Mount Vernon and Yonkers residents and will not be part of the Scarsdale water or tax bills."
BLOG COMMENTS POWERED BY DISQUS