Residents Debate Group Home Application for Murray Hill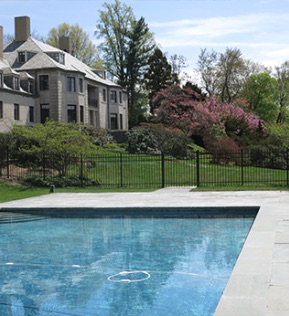 Representatives from Monte Nido, a company that has applied to run a residential adolescent treatment facility in a private home at 2 Morris Lane in Murray Hill sought to diffuse opposition from community members at a meeting at the Scarsdale Library on Sunday November 15. The meeting was attended by residents and realtors who are concerned about the presence of the facility in their neighborhood. They fear additional traffic, object to a commercial enterprise in their midst and are worried that the group home will cause a depression in the value of surrounding homes in their neighborhood, which borders both Scarsdale and New Rochelle. A realtor said that agents would need to disclose the presence of the facility to prospective buyers of neighboring homes and wondered how that would affect future sales.
Attending on behalf of Monte Nido was Carolyn Costin, who founded Monte Nido in 1996, Dr. Doug Bunnell, the Chief Clinical Officer, CEO Vicki Kroviak and Westchester resident and mother of an anorexic girl, Nancy Turett.
Though local zoning code prevents businesses from opening in residential areas, a NYS law called The Padavan Act requires the Village to treat group homes as single-family residences. Unless the Village can prove they are saturated with group homes or find a comparable alternative site they must allow the facility to open.
Monte Nido claims that the home will be licensed to accommodate eight girls who will be managed by six to eight staff members during the day, and two to three at night. The will be licensed and monitored by the NYS Office of Mental Health and the residents will not attend Scarsdale Schools. They plan to accommodate all cars on the property and do not plan to purchase a vacant lot nearby to build a parking lot. The group promises to be "discreet and private," and when the girls leave the property they will be accompanied by staff members.
Monte Nido is a for-profit enterprise and will pay the $130,000 in property taxes for the home. Fees to stay at the home are said to be $1,000 per day.
Opinions about the application among residents vary widely. A woman who lives near another group home in Scarsdale told us that she never would have known it was there if someone had not told her. Others say that their own daughters could need help and welcomed the applicants. A person who commented on an article on Scarsdale10583 wrote, "I'm struggling to understand how this home will alter the traffic flows in Scarsdale, any more than the myriad construction, contractors and landscapers vehicles are doing now. So that really shouldn't be a concern. And it's hard to fathom how a home like this will SUBSTANTIALLY ALTER the character of the neighborhood – any more than the monstrosity at Five Corners has done. Will the Monte Nido folks significantly alter the home from the exterior, building on to what is existing? If so, then perhaps the assessed value increases and they pay more taxes. Will they pay their tax bill and maintain the property in the manner of the other homes in the neighborhood? I suspect they will. Will the residents and employees adhere to local laws and be good citizens of the village? Again, I suspect they will and will have no greater levels of incidents that that which is found currently across the village."
"We should not dismiss any program that has the potential to treat or assist with issues that cause depression or even suicide – whether in our community or outside. As we have seen too many times, and within the village, it's a growing problem."
"Furthermore, I would believe that if any of the opposition has had a loved one that has dealt with emotional issues similar to those of the girls that will inhabit this home, their objections would be swept away like the fallen leaves so swiftly raked off their property by their landscapers."
Those who oppose the facility are circulating a letter that they are encouraging their neighbors to forward to the Mayor. Here's what it says:
Our Community is in Jeopardy:
Let the Village know OUR residential community is NOT the place for another treatment facility!
If approved, we believe this facility WILL:
• Increase traffic in our neighborhood due to staff, patients, guests and emergency vehicles at all hours of day and night;
• Substantially alter the character of our neighborhood;
• Make our neighborhood less desirable to live in and even potentially reduce property values; and
• Add yet another treatment facility to the Heathcote community (there are already 8 in the immediate area!).
Come to the Land Use meeting on November 24th at 6:30 p.m. to urge the Village to suggest alternate, far more suitable sites in lieu of this utterly untenable location and to explore all issues of public safety connected with this proposal as we understand that some patients treated by Monte Nido have a history of substance abuse or drug addiction.
Monte Nido met little opposition in Irvington when they purchased their first property in Westchester to open another treatment home for people who suffer from anorexia. However, they later filed an application to purchase a second home adjacent to the first in order to expand their capacity. That application spurred opposition from neighbors and Monte Nido withdrew it, saying, they did not want to garner "ill feelings."

It is not clear how and if community views will affect Monte Nido's plans for Scarsdale. Learn more at a meeting of the Law and Land Use Commitees of Scarsdale Village scheduled for Tuesday night November 24 at 6:30 pm at Village Hall.
Below find an FAQ from Monte Nido: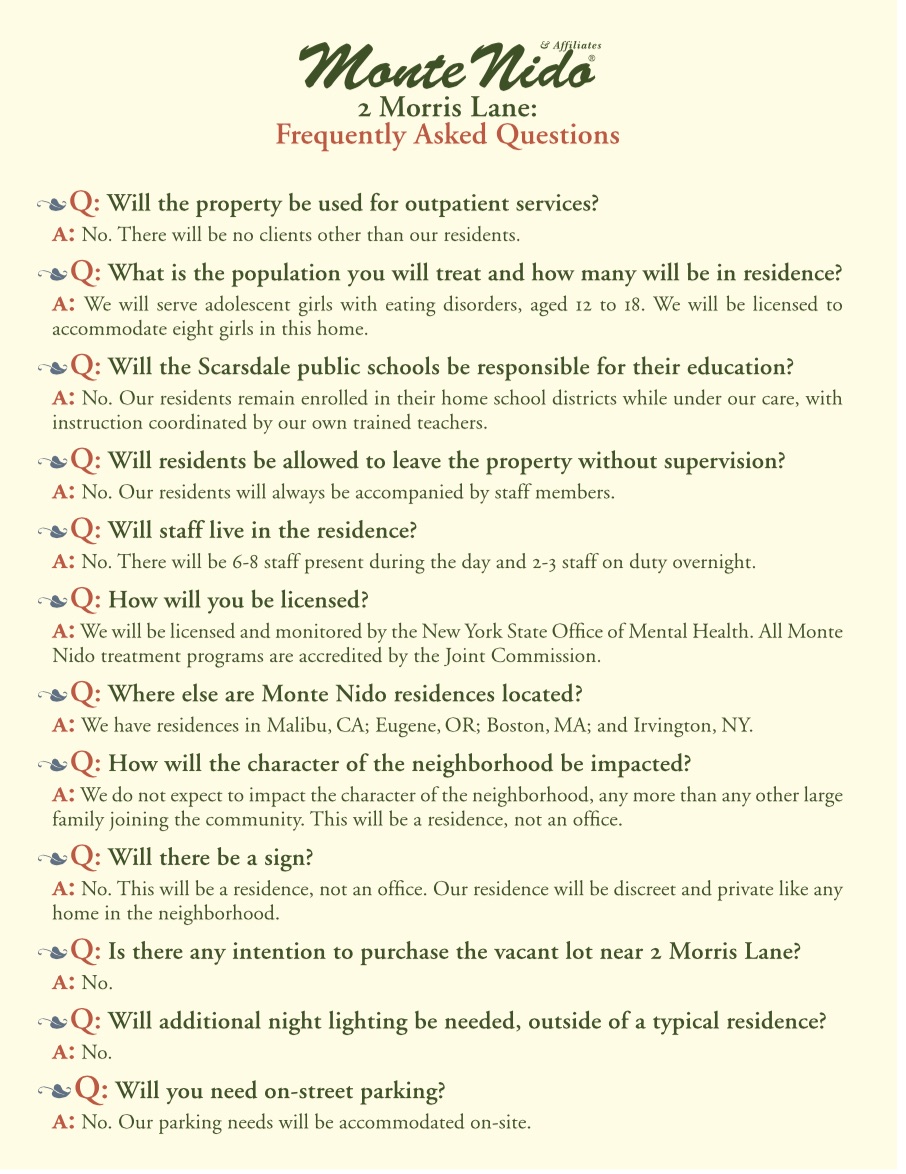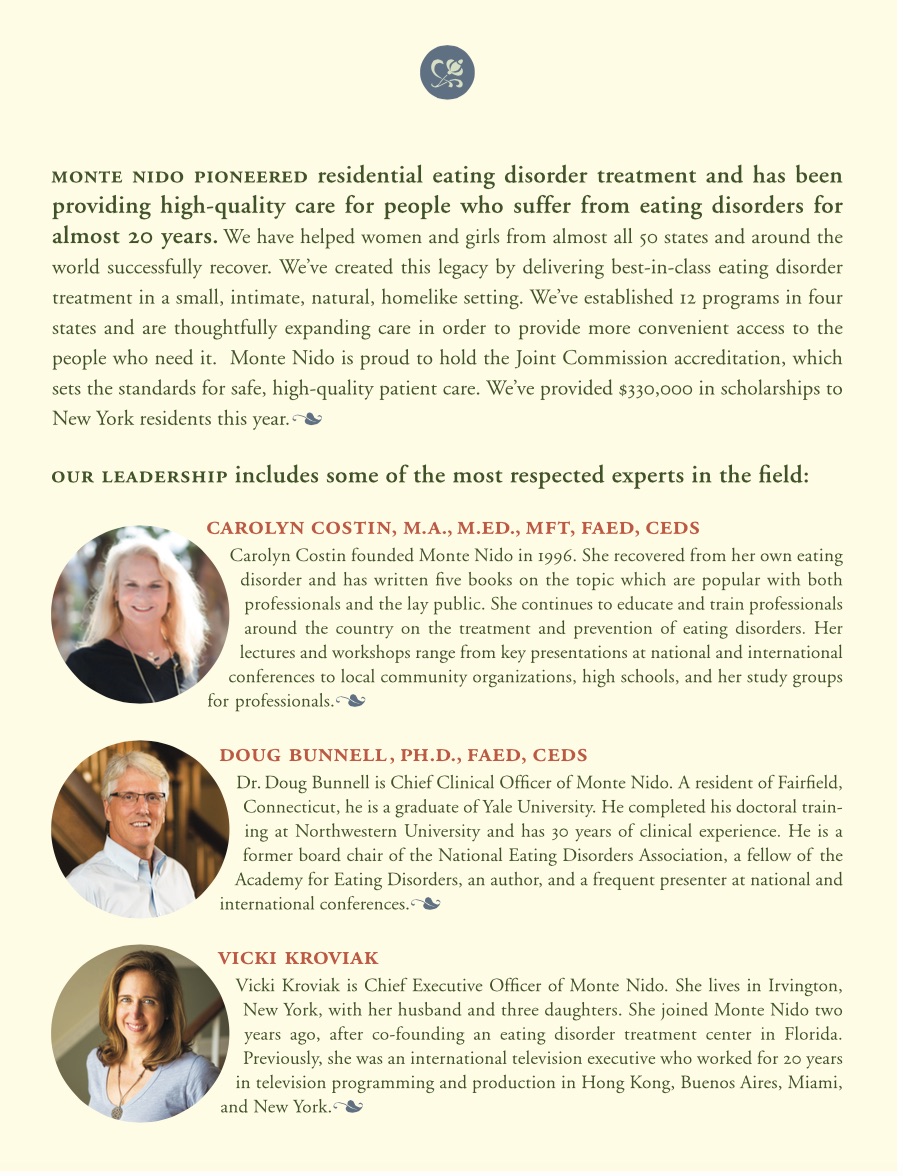 BLOG COMMENTS POWERED BY DISQUS