Trek is Slightly Off-Track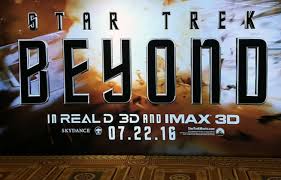 Catching up with Captain Kirk is like checking in with your craziest high school classmate: You expect to learn he's either a huge success or living in his parents' basement.

In Star Trek Beyond, we actually find Kirk at the dreary midpoint of these extremes. His days aboard the Enterprise have become routine, dulling the maverick glint in his eye. Disheartened, he sidles up to a bar with the perpetually gloomy Dr. McCoy. They cynically debate the worthiness of space exploration, while simultaneously pounding hooch stolen from poor Officer Chekov's locker. Perhaps there's no Human Resources department aboard starships.

Spock, Kirk's second in command, is mired in self-doubt too. Should he stop seeking out new worlds and revive Vulcan civilization instead? Conflicted, he dumps his girlfriend, the smart, sexy Lieutenant Uhura. Dude, what are you thinking?

Clearly, everyone needs some R&R. But shortly after the Enterprise docks at a space station, there's a distress call from a non-Federation creature. Before you can say "tribbles," Kirk and Co. rush out again on a rescue mission. (Why send an entire ship to aid a non-Federation stranger? How 'bout just sending a sympathy note and a Bed, Bath & Beyond gift card to help with the rebuilding effort?)

The remainder of the film largely unfolds on a primitive, dim planet, which makes for squinty viewing. This austere world is ruled by a despot named Krall, who covets an ancient artifact in Kirk's possession. The Enterprise's crew becomes separated and besieged, calling into question their loyalty and unity.

Plot-wise, the film yields a few chuckles and a fun new character, Jaylah, another of Krall's victims. Tall and blonde, with black stripes running down her face, she's like a cross between supermodel Heidi Klum and a really cool skateboarder. Yet Star Trek Beyond largely lets us down, even as its action sequences rev up our heart rate. Eye-popping explosions abound, but there's a dearth of witty dialogue and few insights into Kirk and Spock's overarching personal problems.

And even if you've passed on popcorn, expect to be force-fed plenty of cheese. We're talking a battle set to a Beastie Boys song, plus derring-do involving a motorcycle, both of which come at the expense of the story arc. Star Trek's legendary appeal lies is its ability to go not only into deep space, but also deep into its characters; sadly, this film fails to check that second box. A last-minute plot twist is so hastily fleshed out that you'll struggle to understand it, even as its implications unfold.

"Ghostbusters was better," declared my viewing companion as we left the theater, and I had to agree. That's sad, considering that Busters is a retread, while Beyond is all-new. Yet it's true. While the Enterprise has once again gone where no one has gone before, its latest adventure doesn't truly transport its viewers.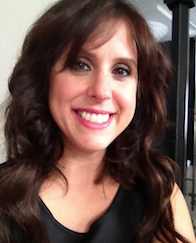 This review was written by Scarsdale's own Deborah Skolnik. Check out her Facebook Page, Gentle Scarsdale Satire for an amusing view of goings on in the 'dale.