Road Resurfacing Underway in Scarsdale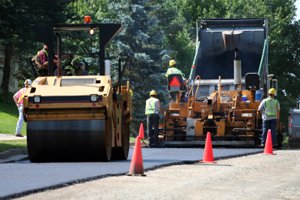 An ambitious road repaving program is now underway in Scarsdale. The resurfacing will temporarily close some of the Village's main thoroughfares to allow for smooth new roadways for residents. The total estimated cost for the fall paving work is $625,000 and the work will be done from now through mid-September. According to Scarsdale's Deputy Village Manager Robert Cole, scheduled dates are dependent on the weather, contractor progress, equipment and other factors.
Here is the current resurfacing plan:
Thursday – 8/25: mill Crane Road
Friday – 8/26: mill Garth Road and move to Freightway after 10 AM
Monday – 8/29 through Friday 9/2: pave Freightway, Garth, Stonehouse, Autenrieth, Oakwood, Woodland, Church, Crane, Ogden
Monday – 9/5: Labor Day – no work
Tuesday – 9/6 through Friday 9/10: pave Saxon Woods, Black Birch, Mamaroneck Road, Copper Beach, and Normandy.
If you see road closures and detours, remember that all this work will result in improved roads for Scarsdale.
Con Edison Repairs: Deputy Village Manager Robert Cole also shared the following information about two emergency repairs on Village streets.
On Fox Meadow Road Con Edison is making an emergency repair to a transmission line joint (which is very sensitive).
At the interection of Oakstwain and Brewster Road, two repairs are in process: A gas main/valve is being replaced on Brewster Road while on Oakstwain they are doing, "a direct-bury service that was also an emergency and had to cross the whole width of the road. Con Edison will have restoration responsibilities, as well."