Positive Graffiti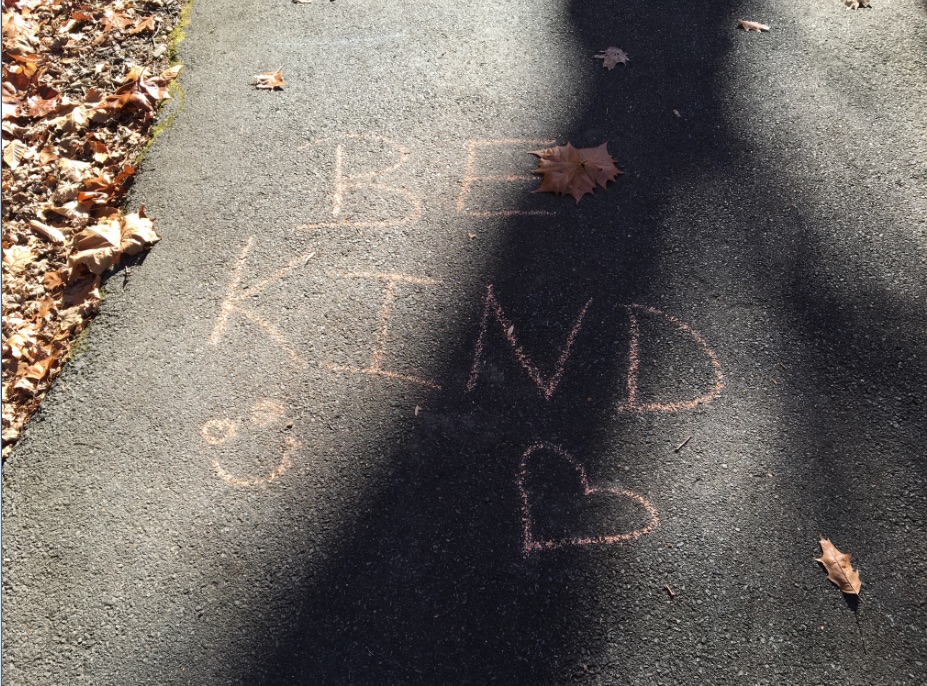 Turns out, not all graffiti is bad. Perhaps in response to the anti-Semitic graffiti that was found along the Bronx River Parkway path last week, some chalkers with a better message got to work. Tod Cooperman who was biking on Saturday on that same path, on the section that parallels Garth Road, came upon some happier messaging.
Cooperman said, "I came across what I'd consider very positive graffiti. It was written with colorful chalk, unlike the racist graffiti that had been spray painted elsewhere. The messages (as shown here) read "BE KIND," "NEVER GIVE UP," "Let your Light SHINE," "SPREAD LOVE," and "Compliment Others; Build eachother Up." On the wooden bridge behind the Scarsdale train station it read "Love one Another."
Perhaps this is a good augur for the future, at least in Scarsdale.