Photos from the Red Carpet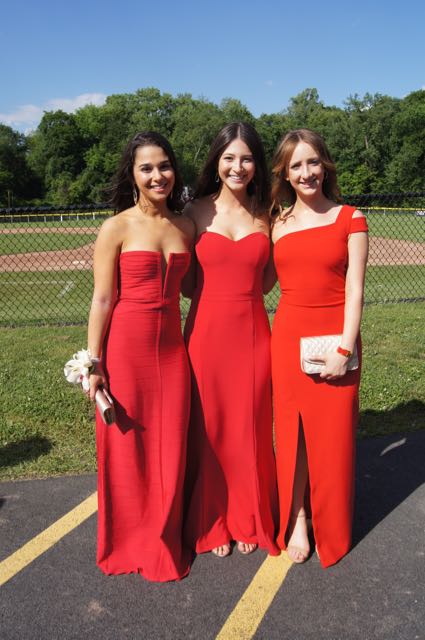 The Class of 2017 was graced with sunshine for the Senior Prom on Thursday June first. 460 excited students in gowns and tuxedos assembled for the Pro-Prom event at the high school at 4 pm to pose for photos and then lined up to walk down the red carpet and onto the buses to Glen Island where the prom was held. Class advisors Eileen Cagner and Heather Waters were also dressed for the occasion and happy to chaperone the event. Overall, the event passed without incident and was a great success.
What was the prom fashion this year? We noticed many in bright red or royal blue colored solid gowns, as well as illusion necks, sequins, cutouts and revealing slits. Hair was worn down in gentle corkscrew curls or half up, some adorned with flowers.
See pictures of the stunning Class of '17 here: