Uber Now Operating in Scarsdale: What Do You Think?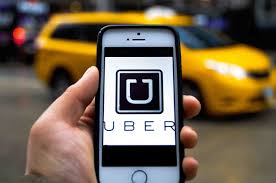 As of June 29, ride sharing services Uber and Lyft are now operating legally in Westchester County. In order to safeguard passengers, the county has announced a voluntary fingerprinting program for drivers called "Thumbs Up." The fingerprint test will cost drivers $90 and will serve as a background check. After fingerprinting, the driver will receive a certified decal from the County Department of Public Safety to place on their cars and their names will be entered in a database that will be shared with employers. Fingerprinting is currently mandated for drivers of ride sharing services in New York City though it is not required by the state. The county will not receive any share of the proceeds from the fares - but 4% goes to the state.
Though local taxi and limousine companies lobbied to prevent the ride sharing companies from entering the county, ultimately the Westchester County Board of Legislators did not vote to opt-out of the service. Uber lobbied hard for access, with a program of robo calls and mailers pressing residents to support ride-sharing.
County Legislator Ben Boykin, who chairs the Public Safety and Social Service Committee sees many benefits to allowing ride sharing in Westchester. In an email to constituents he said, "Across the country, ride-sharing has proven to be a significant driver of economic opportunity, a safe and affordable transportation option, and a means of reducing traffic and pollution. Not only will consumers benefit from ride-sharing services, but Uber and Lyft have thousands of potential drivers interested in signing up. Ride-sharing companies provide a flexible and innovative way to provide jobs for people across all communities, including students and retirees. The benefits to ride-sharing far outweigh the potential downside."
However, understandably Peter Blier, manager of Central Taxi in Scarsdale has another view. He had lobbied for the county to opt out of permitting services like Uber and Lyft to operate here. Commenting on the news he said, "Uber's competitive advantage has historically been to break the law. Breaking the rules is part of their corporate culture." Now that they have won approval to operate here, Blier says he is not sure if and how much these services will cut into Central Taxi's business. He says, "I don't think Scarsdale customers will embrace the idea of any driver, any car. People here want to be safe and comfortable. With Uber you don't know where the cars are coming from or if they are properly inspected and insured. Plus our rates are regulated and theirs change all the time." Blier also pointed out that Uber's minimum rate for a ride within Scarsdale is $7, while Central Taxi charges a $5 minimum.
What else? In order to modernize their service, Central Taxi is now offering riders the ability to text 723-0016 to request a ride. Navigation systems have been installed in all the cabs so that the dispatcher can give customers a more accurate assessment of their drivers' current location and the wait time for pick up. In addition, those with monthly house accounts can now pay their bill online via Quick Pay.
In the end, Blier hopes that the long-term relationships that the company and the drivers have with the community will buffer them from this latest threat to their business. He said, "Scarsdale is the only community we serve and we are here to serve the community."
What do you think? Should Uber and Lyft have been permitted to enter the area? Will you be using them? Comment below: