Concours d'Elegance Draws Over a Thousand to Scarsdale Village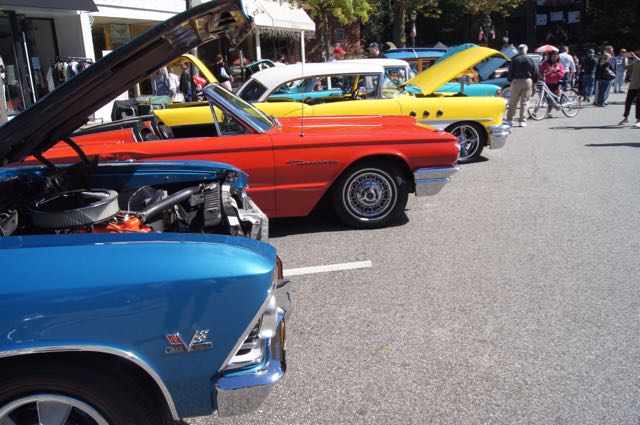 Glorious fall weather and an amazing array of vintage and exotic cars brought out the biggest crowd ever to Scarsdale Village for the Scarsdale Concours d'Elegance who held their 14th annual event on Sunday October 1.
We met local car aficionados as well as enthusiasts from far and wide as we strolled the event and admired a wonderful display of wheels.
In addition to the car owners, we chatted with artist Pat Dougherty who specializes in drawing exotic cars and was hard at work at he easel in the midst of the show.
We also ran into Denise Koslowsky and the team from Advocate Brokerage who was one of the show's sponsors along with the family of Paul Jimenez who was raising funds for the PaulieStrong Foundation that is raising awareness about childhood cancer, raising money for research and advocating for new therapies. Learn more and give here.
Sandy Miller who helped to organize the event shared the following about the show:
"We had a truly spectacular turnout, the best in several years. We had over 140 show cars, plus about 10 new and exotic cars brought in by two of our sponsors, Pepe Motors and Miller Motorcars.
We estimate that we had well over 1,000 attendees throughout the day.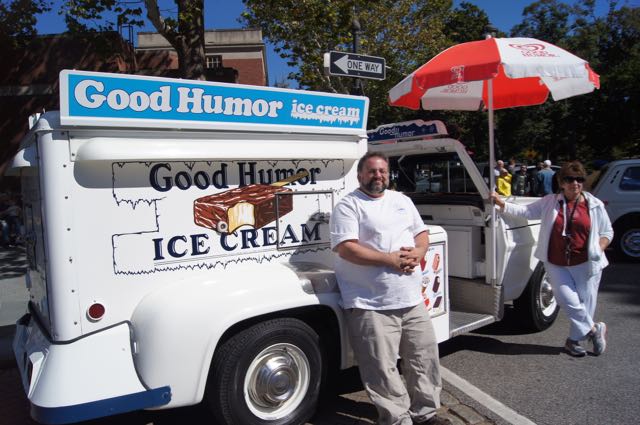 While we're still tallying everything up, we are confident that we'll be able to exceed last year's aggregate donations made by the Scarsdale Concours Foundation of $15,000, which will go to these three very worthy causes:
The Paulie Strong Foundation

Scarsdale & Edgemont Family Counseling Service

Warrior & Family Assistance Fund
We would like to thank the Village of Scarsdale, all the enthusiastic exhibitors, supportive sponsors and awesome attendees for coming and supporting this great event and our worthy causes!"