Give What You Can to SVAC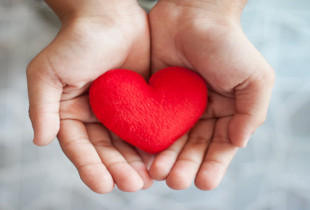 To the Editor: The Scarsdale Volunteer Ambulance Corps – SVAC – helps rescue residents in distress. It is now the season for residents to reciprocate and help rescue SVAC financially. SVAC is one of the few – perhaps the only -- volunteer organization in the Village whose mission can fairly be characterized as critical. When a resident is in medical dire straits, it is often SVAC, with its well trained staff, that races to respond and do whatever is possible to provide emergency aid and comfort. Fulfilling that mission requires money and because that money is not provided by the Village it must come, in large part, from the residents of the community it serves.
David Raizen – President of SVAC -- is spearheading SVAC's annual fund raising campaign as he does each year. SVAC's annual budget is approximately $600,000. Some of that is covered by bills to insurance companies, some by modest grants. The Village, however, does not pitch in for this service. SVAC is not a Village owned, operated or funded entity. It is a stand-alone 501(c)(3) organization. That means a significant portion of SVAC support must come from donors.
The community's response to this year's SVAC fund-raising campaign is anemic. Currently, approximately 600 households out of more than 5,200 have made contributions. They have generously contributed approximately $175,000, but that leaves a long way to go for an organization with a $600,000 budget. This level of response for an indispensable service is frankly inexplicable. Perhaps it is borne of a mistaken belief that the Village will take care of this. It doesn't. SVAC is not a line item in the Village budget. Perhaps SVAC's plea for funds gets lost in the blizzard of pleas we all receive at this time of year. Perhaps folks assume that someone else will cover the cost of providing this service. There is no other "someone." We are it.
So please, don't let SVAC get lost in the myriad of holiday solicitations. Give what you can to SVAC. Hopefully you and your family will not need to call on their services, but in case you face such an emergency, you'll be glad you did. Tax deductible donations can be made on line at www.ScarsdaleVAC.com.
Very truly yours,
Jon Mark
58 Brookby Road
Scarsdale, New York 10583
914.472.4053
jmark58@aol.com
BLOG COMMENTS POWERED BY DISQUS