Coming to Terms with a Tragic Loss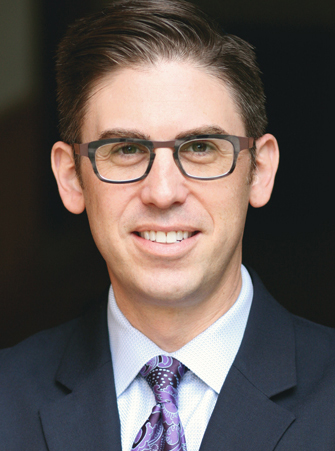 In the wake of a New Year's Eve plane accident in Costa Rica, many in Scarsdale are struggling to make sense of the death of an entire local family. Those who knew them mourn them ... those who did not know the Steinbergs personally wrestle with a tragedy, that before December 31, was beyond their wildest fears.
A memorial service for the family was held at Westchester Reform Temple on January 7, 2017. Senior Rabbi Jonathan Blake's life-affirming words brought comfort and understanding to many in the room and he kindly offered to share these words with the wider community on Scarsdale10583.
Here are his remarks:
We who were strangers to one another when we entered this synagogue have become as one family in our sanctuary. We are united in the terrible kinship of our sorrow, the shared human horror at what was, until Sunday, the "unthinkable," the common thread of our bewilderment, and the collective need to place all of our bruised and battered feelings upon the altar of a God whom the Bible calls "a Healer of Broken hearts, the One who binds up their wounds."
Twelve vibrant lives, two cherished families, one guide and two crew, all snuffed out in a blinding instant, and the hopes and dreams that die with them—we are mourning them all: all the unfulfilled potential, all the graduations and first loves and weddings, all the potential for another generation of children and grandchildren, all the healing work that yet could have been brought to bear on a hurting world, all the laughter and love and hope—all gone.
The Book of Leviticus tells the story of two sons of the high priest Aaron who die instantaneously, in blaze of alien fire. When their father learns the news the Bible records just two words, Vayidom Aharon in Hebrew, "Aaron fell silent." There are no words, no eloquent eulogy, no tribute, no matter how heartfelt, adequate to respond to this kind of brutal and tragic bereavement. Every song of the heart falls silent in the face of such a loss.
The poet Edna St. Vincent Millay wrote, "Gently they go, the beautiful, the tender, the kind; ... I know. But I do not approve. And I am not resigned."
We are not resigned to this. I have no spiritual medicine that can soothe the hurt. And there is some wisdom in recognizing that anesthetizing our souls to feeling pain also numbs us to feeling love.
And if you remember nothing else from this ritual of remembrance, remember this: grief is always reflected love. Our sorrow is monumental because our love for Bruce and Irene, Zachary, William, and Matthew is surpassingly great and is undiminished in death. And the love we come to express today will provide boundless support for Bruce's family, for his parents Irwin and Dianne, his sister Tamara (Tammy) and brother-in-law Alan and their children, for Irene's parents Margery and Allen, for her brother Robert, sister-in-law Rebecca, and their children. And of course we are here to embrace Olga who was family in every meaningful sense of the word. We are here for all of you.
The Jewish tradition speaks of a chatzi-nechama, a "half-measure of comfort," that comes from knowing that no one must grieve alone. I would add: not even the rabbi. I am blessed by the partnership of spiritual leaders who join in the common embrace of sympathy today. I bring our community the condolences of Rabbi Jacob Luski of St. Petersburg, Florida, who, in the coming days, will memorialize the Weiss family who perished along with the Steinbergs. Our hearts are linked to his community even as the memories of the Steinbergs and the Weisses are now forever linked. I bring the condolences of several of our elected officials, including New York Senator Kirsten Gillibrand, and hundreds of rabbinic and cantorial colleagues.
And I am grateful to share the bimah this afternoon with my WRT clergy colleagues, Cantor Jill Abramson, Rabbi David Levy, Cantor Amanda Kleinman, and Rabbi Daniel Reiser. Each of them enjoyed a special connection with the Steinbergs, tutoring the boys for Bar Mitzvah, celebrating with them at Confirmation, and seeing Bruce and especially Irene here for pretty much any community program available to the Jewish People.
I am most of all grateful to Randi Musnitsky, Senior Rabbi of Temple Har Shalom in Warren, New Jersey, who joins us for today's service.
Every heart in this room is carrying an overwhelming burden of grief. Emotional resources have been battered and drained. We come into this sanctuary with but one question on our lips: Why? Why should a family—why should this family, this brilliant, dynamic, philanthropic, fun-loving, close-knit, fundamentally good, caring family—be taken from among the living in the prime of life?
Intellectually we may understand the monumental indifference of Nature; that accidents, terrible accidents, disasters even, can, and do, happen; can, and do, afflict even the gems of humankind—intellectually we may be able to comprehend all of this, but, emotionally, we also understand that the sun should not set before it has risen; that leaves should not fall from the tree in the brightness of summer; that parents should never have to bury their children or their grandchildren.
And so we are left with Why, a question that echoes back a silence as profound and awful as the grave itself.
The only response to the Why of death is to go on living as magnificently and magnanimously as our time on earth allows. We have been summoned to this place and this moment by a tragedy beyond our control. We did not choose this.
But we always have a choice in how we respond, even to the unthinkable. And in this case, we can, and must, still affirm life. Some losses can be met only with an uncomfortable mixture of inconsolable anguish, courage, and affirmation.
And that is what Bruce, Irene, Zachary, William, and Matthew would have wanted. They would not want their beautiful and big-hearted lives memorialized in endless pain or bitterness. We are devastated by their deaths. But in the weeks and months and years to come, we will use our grief to make sure that the message of their lives, the joy the members of this family brought to one another and to so many others, the good deeds and acts of charity they had already begun to perform on behalf of so many others, the beautiful and heartwarming and funny and sacred memories they placed in our hearts and minds, the stories of their lives—cut short though they are—will not die with them.
Many have asked: "What can I do to help?" The outpouring of support from the WRT and Westchester communities, from the Bridgewater and UJA-Federation and AJC and Seeds of Peace communities, from the Hopkins and Penn and Fieldston communities, from the Jewish community here and in Israel, from friends of this family of every age and stage of life, from elected officials and even total strangers all over the world—has been extraordinary and, on behalf of the surviving family members, allow me to express how grateful we all are.
Let it be known in this sacred circle that actions speak louder than words; but most of all, know this: your simple and loving presence here speaks loudest of all. Thank you for your steadfastness. Thank you for the acts of caring that will continue to sustain the parents, siblings, nephews and nieces of the Steinberg family in days to come. Thank you for the generosity of spirit that will allow our community to love the living whom the Steinbergs loved in life, and continue to champion the causes they cherished. Let our good deeds be the way in which we give honor to our friends.