Over 400 Run in Snowy Conditions on Sunday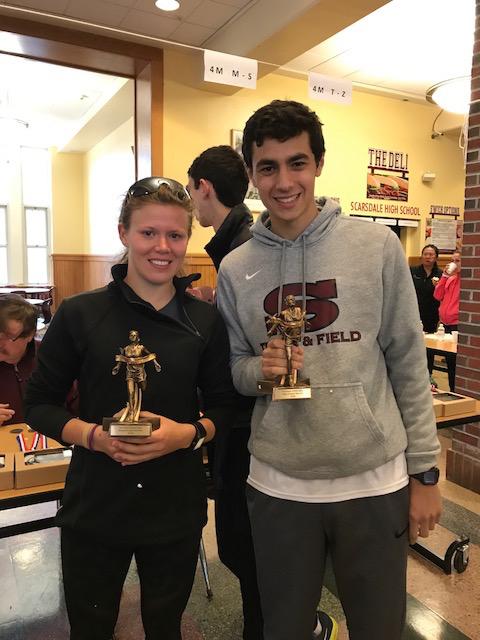 Over 400 runners participated in races in Scarsdale organized by the Recreation Department on Sunday March 25. The races took place a week earlier than last year, and instead of spring weather, runners actually ran in the snow.

74 children participated in the fun run, 118 people ran the 15K and 202 ran the four mile race. The overall winner of the 15K race was Peter Brady with a time of 53:57 and the overall winner of the 4 mile race was Andrew Levy with a time of 23:13. The overall female winner of the 15K race was Rachel Levine Rilander with a time of 1:03:52 and the first female runner in the 4 mile race was Caroline Shannon with a time of 26:08.
The Recreation Department worked with the Scarsdale Police Department to close off roads and reroute traffic, with the Public Works Department to repair potholes to prevent injuries and SVAC to care for any who were injured.
We took a few photos of the runners warming up after they completed the course in the high school cafeteria.
(Pictured at left: Caroline Shannon and Andrew Levy)
Did you run? Please send your photos to scarsdalecomments@gmail.com to share below.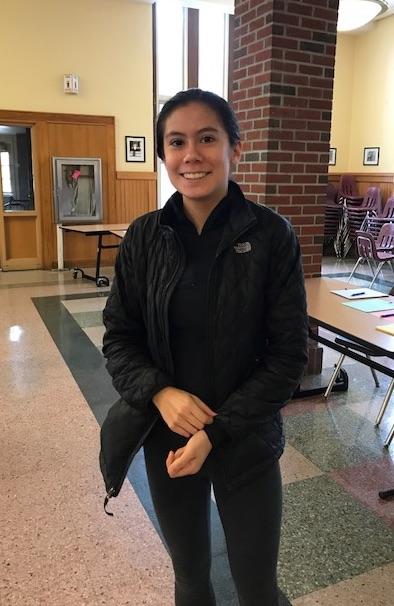 Elise Boucher placed second in the 4-mile run
Steve Gruber (4th Place Men 60-69) and Liz Gruber (1st Place Women 60-69)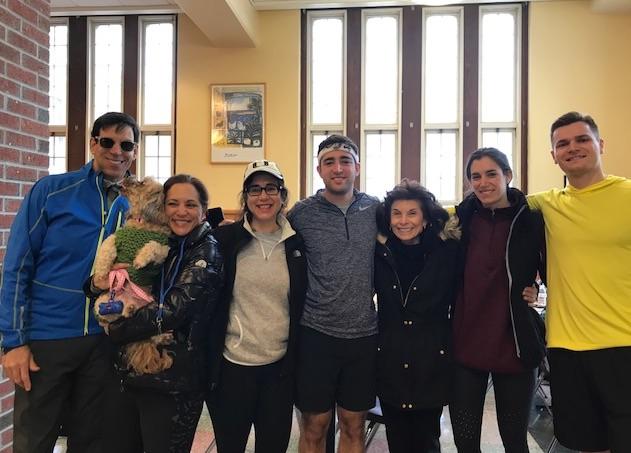 The Dellacava Family - Nicole, second from right, placed 5th overall among females in the 4 mile run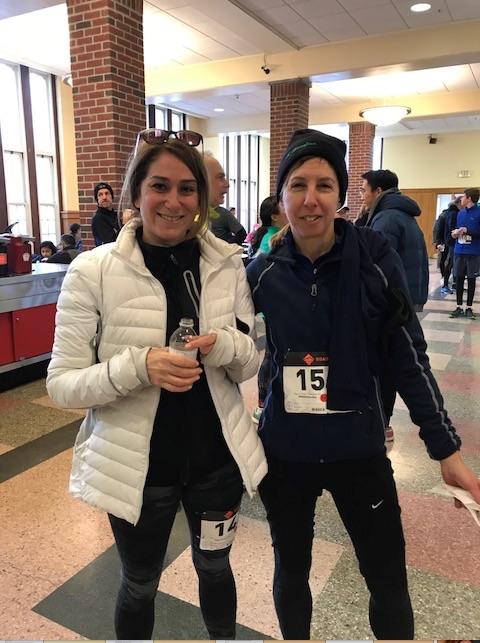 Simone Wiener finished 4th (women's 40-49), Marcy Engel finished first (women's 50-59)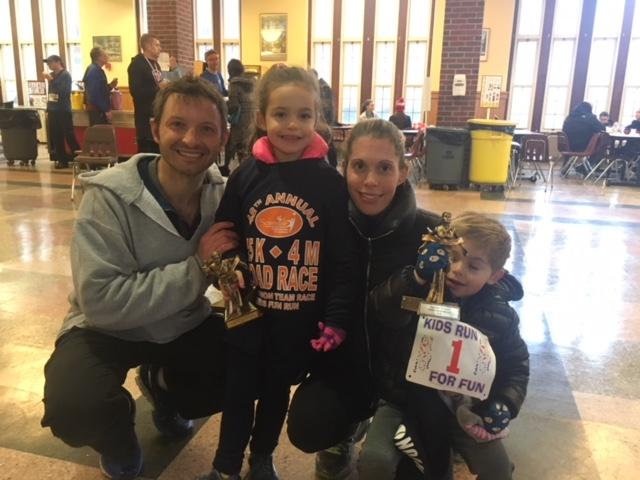 Pictured (left to right) Adam,Sydney,Rachel and Noah Rilander. Rachel was the first female runner in the 15K race.
Team WeRun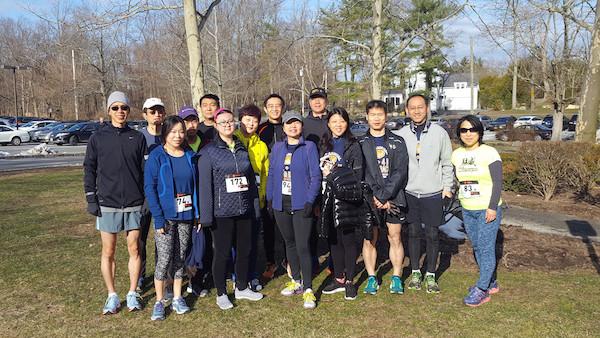 Team WeRun

This year more than twenty members of Team WeRun participated in the 48th Scarsdale 15K & 4M Runs. The team performed well, with three age group first places and one age group third place.

First Place, 15K M40-49, Shangyuan Luo, 00:58:38
Third Place, 15K M30-39, Wengang Ji, 01:03:55
Fourth Place, 15K M30-39, Meiliang Wu, 01:04:57
First Place, 15K F30-39, XiaoJuan Hu, 01:07:00
First Place, 4M F40-49, Hongwei Zhou, 00:31:23
The team practices regularly along the beautiful Bronx River Parkway trail on Saturday mornings. For more information, please contact Lisa Tan at lisatan@yahoo.com.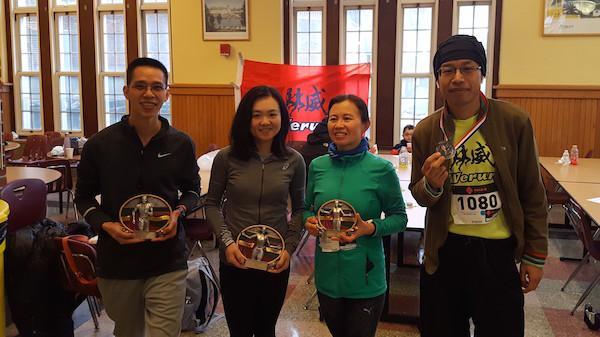 WeRun Winners