Lulu's Cake Boutique Creates Life-Sized Replica of Marilyn Monroe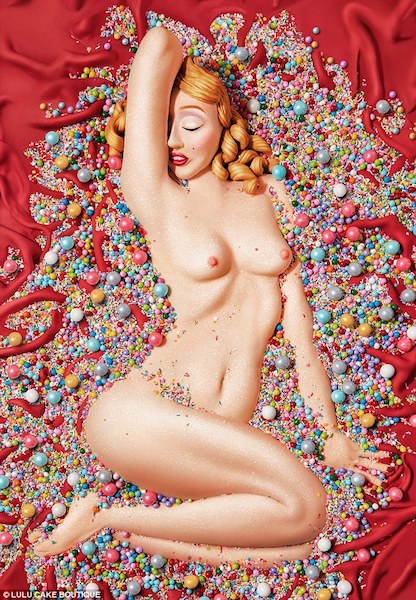 Lulu¹s of Scarsdale was recently called on to create the centerfold for this year¹s Edible Hudson Valley #Foodporn themed edition. Never short on creativity, they created a human-sized, nude, Marilyn Monroe cake.
The bakers pulled out all the stops to create this masterpiece to be featured in the magazine's centerfold. The life-sized cake is a life size 5'5" tall and weighs in at roughly 150 pounds.
To make the cake look realistic, the vanilla cake with mascarpone filling is decked out with white chocolate and marzipan. Just like the iconic photo of Marilyn Monroe, the cake features a luscious red curtain, made entirely out of fondant. For the finishing touch, the cake is covered in confetti sprinkles, adding a hint of fun to the already glamorous desert. It took 14 hours for cake designers Lily Pare and Jay Muse to bring Marilyn alive in cake form. The best part is that the cake was completely edible and it was served at the Fancy Food Show in New York.

See more about this creation featured in the Daily Mail here.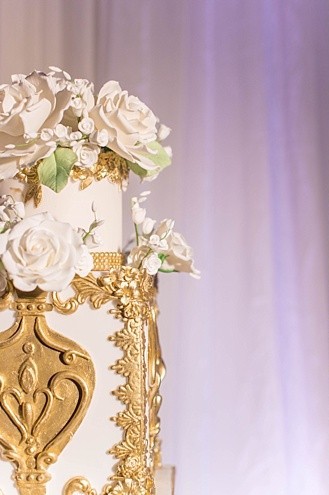 Earlier this year, tennis star Serena Williams retained Lulu's to create her wedding cake which was only partially unveiled in an edition of British Vogue. Since the wedding was in New Orleans, Lulu's had to hire someone to drive the cake down to the wedding site to ensure the cake arrived with no damage. And when, like many newlyweds, Williams and her husband Alexis Ohanian found that they forgot to taste it, they asked Lulu¹s to create a replica that the couple shared five months after the wedding.