Crickets, Collagen and Cauliflower: Food Trends of the Year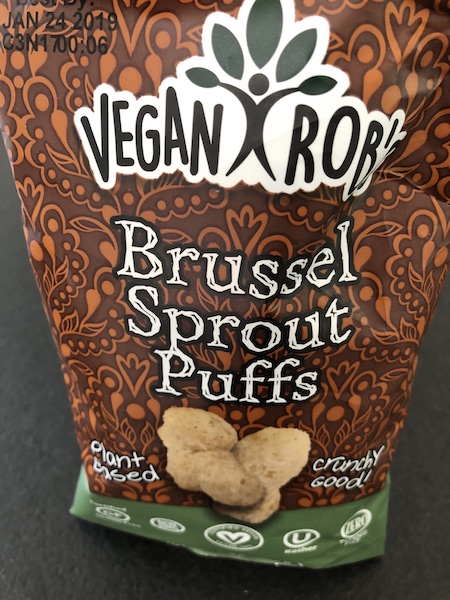 Early this summer I attended the 2018 Fancy Food Show in Manhattan to learn about current and upcoming food trends and sampled so much that I thought I would never want to eat again.
There are many exciting and interesting development food industry this year that consumers will begin to see on the shelves and on their menus. There's good news for carnivores, vegans, gluten-free'ers, aquaphilics, allergy kids, matcha-lovers, super-food aficionados and more. And the other news is that DeCiccos, Balduccis and Trader Joe's keep up with these trends and stock these new products. Here are just a few you'' soon see:
Cauliflower
Although not his most famous quote, Mark Twain did say, "Cauliflower is nothing but a cabbage with a college education." And boy is that proving to be true a century later. Plant-based food is becoming increasingly popular. Some are calling cauliflower the "next kale" and touting its success as a carbohydrate substitute that's packed with nutrients. Trader Joe's has cauliflower-based pizza crust, "rice" and "mashed potatoes" but you'll even start seeing cauliflower flour used in snacks like pretzels and cheese squares. I detected a cauliflower aftertaste in the pretzels but not so much in the cheese snacks. Apparently, some people are more bothered by this than others, like most foods. I skipped the cauliflower ice cream (in favor of the chocolate and cheese aisles). Other vegetables like brussel sprouts and broccoli are also being "hidden" in snacks, most often in powder form. Interestingly, many snacks have the hidden vegetable name and/or picture on the package. I'm not sure about your kids but if mine saw a package of potato chips with a giant broccoli on the packaging, they'd be like "hell no."
Superfoods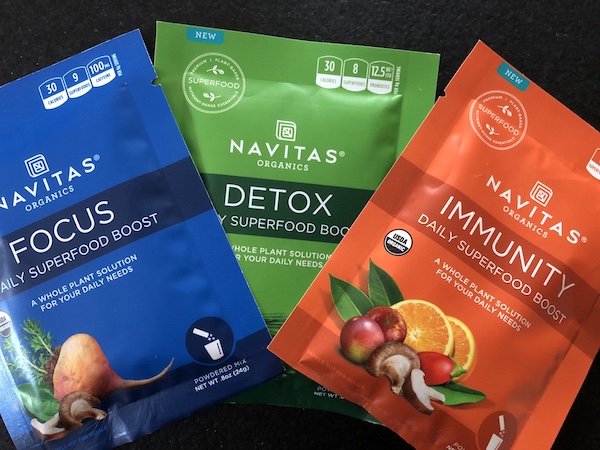 Superfoods are upping their game in a big way. Superfoods don't have an exact definition, but are essentially any food packed with nutrients, vitamins, minerals or collagen, or foods like broccoli and wild salmon that are nutritiously superior to other foods. It seems to be a marketing "bling word" these days. Newer to the food industry is giving consumers the ability to make their regular ol' plain foods into superfoods. For example, you can turn a simple cup of H20 into a superfood by dumping a packet of (purported) "superfood boost" into it. Forget the kale salad for lunch, just toss a packet of Navitas daily boost into your food or drink. There are options called "detox," "Focus" and "immunity." I need all three of these but don't know if they can be used concomitantly. I also saw "brain oil" and "collagen fuel" but there were no IQ tests being given nor dermatologists around to confirm their efficacy.
Upcycled Foods
Manufacturers have gotten waste savvy and are testing new products that were once seen as byproducts of manufacturing but are now being repurposed into a marketable food product. For example, RIND snacks uses the whole fruit, rind and all, hence the name. I found their fruit products to be remarkably palatable. Salmon skin is being turned into crackers and shells of hempseeds are being used in granola bars.

The Coconut
Coconut everything. It's not new, but the coconut is still trending in foods, drinks and of course beauty products. Coconut water is now available using king coconuts which are mainly harvested in Sri Lanka. As a natural beverage, coconut and particularly king coconut water provides the imbiber with a vitamin and mineral-heavy refresher of a drink. Also popular is carbonated coconut water like Jax Coco. Coconut continues to be a fashionable ingredient in food from granola to energy bars and everything in between.
Nuts. No Nuts. Nuts. No Nuts.
Nuts remain prominent in foods like chocolate and energy/nutrition bars. Nuts are being seasoned in unique ways and marketed as healthy snacks. Furthermore, they're being packaged creatively for on-the-go snacking.
Seemingly newer to the market is the response to the demand for allergen-free snacks. Between the increase in allergies in kids and school rules to accommodate these allergies, parents need to find snacks that are tree nut free, peanut free, egg-free, dairy-free and gluten-free, for example. Specialty food manufacturers are packaging numerous alternatives to popular children's snacks that are safe for schools and safe for kids with food allergies. Expect to see more of this on your grocery store shelves this year.
Also look for nut-based milk as well as nut-based cheese and butter.
Water and Other Drinks
It's interesting to see water take off since it is virtually free and ubiquitous. But we Americans love our fancy water! There's oxygen-enhanced water, pH balanced water, alkaline water, electrolyte water, mineral water, engineered sparkling water, natural sparkling water, enhanced sparkling water (pro-biotic, flavored, etc.), and plenty of Artesian water from places as far away as India. When I was in India, most of the people I went with got sick from drinking the water but that hasn't hindered the demand for Indian Artesian water. Artesian water is produced from an aquifer under layers of rock and clay. Water from a confined artesian aquifer is marketed as being "more pure" than other water. Though the EPA doesn't support this claim, those who have discovered a taste for artesian water swear by it.
There were quite a few kombucha exhibitors at the Fancy Food Show with many new, interesting flavors. Kombucha is a fermented tea made using SCOBY, or a symbiotic culture of bacteria and yeast. A kombucha maker will tell you that there are numerous health benefits from drinking kombucha (daily) but these claims have not been scientifically verified. Regardless, kombucha is now a $400+ million-dollar market.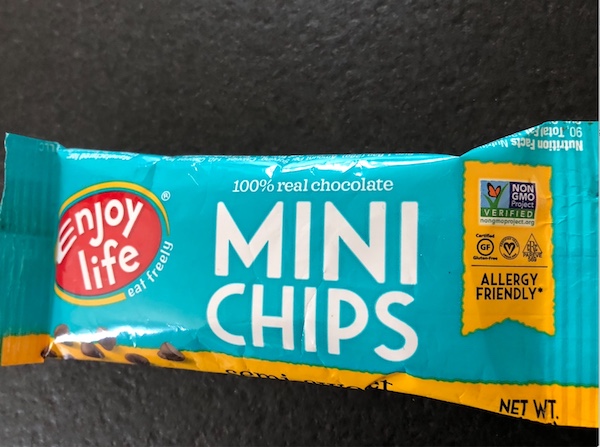 Matcha everything
Matcha has become so popular among its ever-increasing fan base that there are now companies that manufacture only matcha-based products. Matcha is a finely ground green tea powder and contains polyphenols which some studies show may boost metabolism. It also contains powerful antioxidants. Matcha is now being added to drinks like lemonade for better taste while still getting potential benefits from matcha powder.
The beverage industry is growing faster than the food industry and the sparkling beverage industry is the fastest growing within the drinks category.
A Bug's Life (or Lack Thereof)
My mom loves to tell the story of her most badass moment as a teenager- ordering chocolate covered ants and getting her brothers to eat them. As a self-proclaimed insectophobe, I knew it would be fun to lure her into eating a sample of green ant-covered goat cheese from Australia. (It was fun, after I got over the momentary guilt of watching her face turn pale after she learned she ate a green ant.) I ate it too and frankly, it was delicious.
Insects are packed with protein, iron, b12 and other vitamins; they're low in fat; they are better for the environment than animals raised for their meat. They eat less and they poop less than farm animals and their poop (called frass) makes an excellent organic fertilizer. There are over 1,700 of varieties of edible insects.
Americans have not taken well to the idea of eating insects though 80% of the world enjoys them. I've tried mealy worms and whole crickets (as ice cream toppings). I can't say I loved the whole cricket because it was dry and powdery. But companies such as Crickstart are using cricket powder in products like energy bars and crackers and there's no "insect taste." Like boogery kombucha, cricket powder may just be something that people need to get used to. In Cambodia I had the opportunity to try fried tarantula, a common Khmer dish, but that's where I drew the line.
Snackin' Meats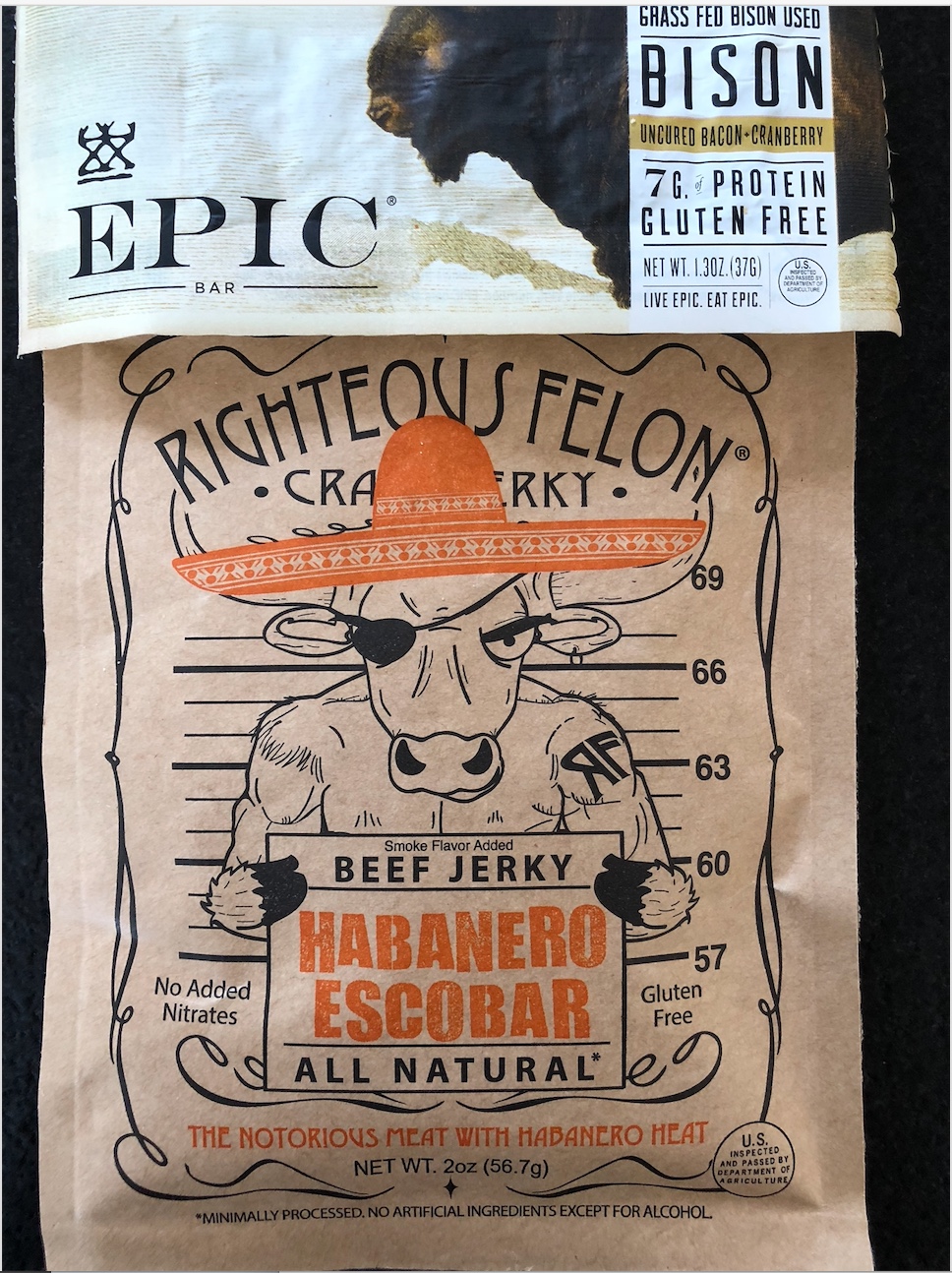 Jerky in all forms was all over the Fancy Food show. The most unique was Pan's Mushroom Jerky that was unbelievably delicious. Traditional beef jerky is still popular but is now available in "super premium" filet mignon or other fancier cuts of meat. Salmon, buffalo and pork are being used as jerky meats and chicken is being made into "meat bars" by Epic. South African style dried meats are gaining popularity in the U.S. such as biltong (air-dried, cured meat) and Droewors (a coriander-seed spiced dried sausage). I enjoyed the biltong as it is much less salty and moist than jerky.
Have you seen any of these new foods while grocery shopping this summer? Are there other new products we should try? Most importantly, would you eat crickets? Please share in the comments section below.