Junior League Holiday Boutique Today at Lake Isle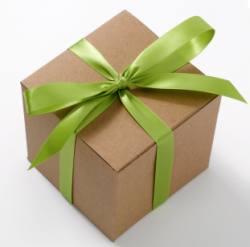 The holidays are around the corner with Hannukah coming early this year, beginning on Monday night December 3rd. Mark your calendars for these three holiday gift fairs, where you're sure to find something to please everyone on your list – and something for you too!
Junior League Holiday Boutique On November 7:
The Junior League of Central Westchester (JLCW) will hold its 32nd Annual Holiday Boutique on Wednesday, November 7, 2018, from 10:00 a.m. to 8:00 p.m. at Mulino's at Lake Isle Country Club in Eastchester, NY. Funds raised at the Holiday Boutique will enable the JLCW to continue its important work of improving the lives of children and families throughout Central Westchester County.
Open to the public, the Holiday Boutique is a one-stop shopping destination featuring more than 40 local vendors offering a wide variety of merchandise, including jewelry, scarves, spices, home goods and more. There will be favorite vendors from years past, along with a host of exciting new vendors to explore.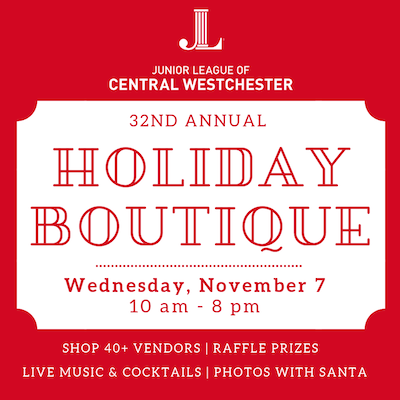 In addition, there will be photos with Santa available for purchase from 3:00 p.m. to 5:00 p.m. and live music from 5:30 p.m. to 7:30 p.m.
"The Holiday Boutique is an important fundraiser for our League, and we appreciate everyone who helps make it a successful event. Proceeds from the event enable the JLCW to offer programs to our community that promote health and literacy, provide necessities to the underserved, empower low-income families, help preserve community history, and train effective community volunteers," stated Sandra Katz, President of the JLCW.
Twenty percent of all vendor proceeds will be generously donated to the JLCW, supporting its mission to improve the lives of individuals and families in Central Westchester County including White Plains, Eastchester and Greenburgh. Some of the programs the JLCW runs include the Westchester County Diaper Bank, which provides diapers to families in need, monthly literacy and book donations to Head Start children in White Plains, and several others. The suggested donation for admission is $10. Cocktails and raffle tickets will be available for purchase and guests may enter for a chance to win one of several fabulous prizes!
Bet Am Shalom Judaica Craft Show November 3-4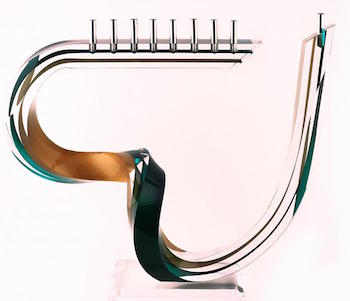 Glass by Emmanuel Bouzaglou, Zefat, Israel
A dazzling array of Judaic crafts and jewelry will be shown and sold at the 24th Bet Am Shalom Judaica Craft Show. Saturday, November 3, 8-11 p.m., and Sunday, November 4, 10 a.m-5:30 p.m. This juried show includes hundreds of works of art, crafts and jewelry from the U.S. and Israel. Works are available in all price ranges, in ceramics, silver, glass, etc. for ritual, decorative and practical use in the home and synagogue.
Festive Opening Night on Saturday with live musical entertainment, wine and refreshments. Admission is $12 per person for the Saturday night event and $8 on Sunday (Sunday re-entry free if paid Saturday night). Children under 13 are free. A discount voucher can be found online.
At Bet Am Shalom Synagogue, 295 Soundview Avenue, White Plains, NY.
For additional information and directions visit visit www.betamshalom.org/judaicacraftshow
or call 914-946-8851 Monday – Friday.
Women of Reform Judaism Holiday Boutique November 27
On Tuesday November 27, the Women of Reform Judaism will hold their holiday boutique at Westchester Reform Temple at 255 Mamaroneck Road from 10 am – 5 pm. There will be dozens of special vendors offering a wide array of merchandise at every price point for everyone on your holiday list. Find jewelry, clothing, housewares, artisanal food and crafts. Admission is free and a portion of the proceeds will be donated to charity.