90th Annual Holiday Sing and Tree Lighting in Arthur Manor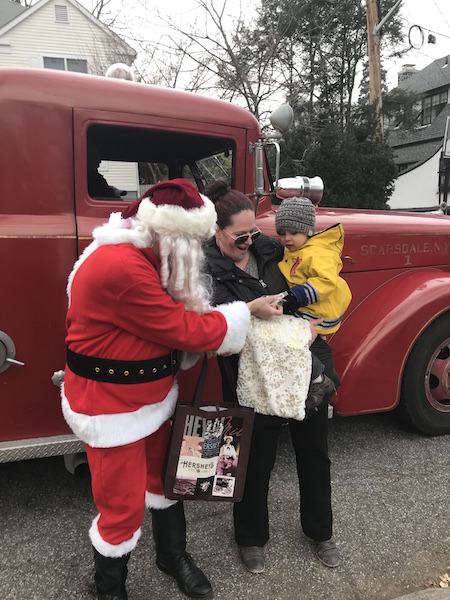 On a bone-chilling Sunday afternoon, December 9th, 2018, the Arthur Manor Neighborhood Association celebrated its 90th annual holiday sing and tree lighting ceremony in Davis Park. This annual event in Davis Park began in 1918, the founding year of the Arthur Manor Neighborhood Association.
The day's festivities began with a brief speech by Scarsdale Village Mayor Dan Hochvert to those gathered in Davis Park about the significance and vital role that neighborhood associations play in the community in Scarsdale. Village Trustee and Arthur Manor resident, Matthew Callaghan, and his wife Georgann Callaghan, were also in attendance and had the chance to catch up with many old and new friends.
The crowd then sang their favorite Christmas and Hanukkah songs which were all magnificently directed by the voice of Arthur Manor's Jeanie Bongiorno. Hot chocolate, brownies and holiday cookies were provided by all of the volunteer residents who pitched in to help out and make the day a special one in Arthur Manor.
Following the group sing, everyone's all-time favorite, Santa Claus, arrived at Davis Park in true style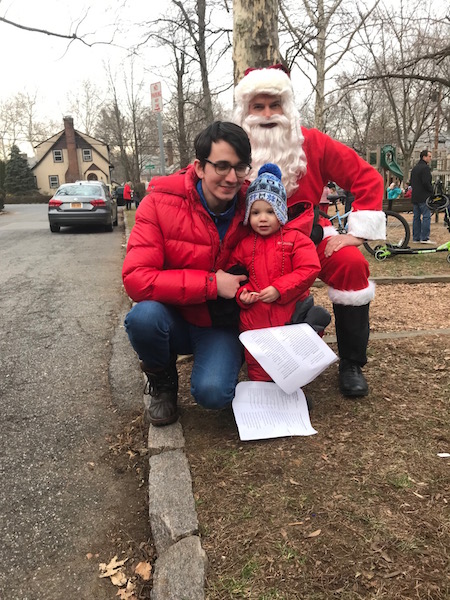 in an antique 1946 Scarsdale Fire Department truck driven by Arthur Manor's own Michael Keating.
After Santa completed his rounds in Davis Park with many photographs taken and all of the candy canes handed out to the children, Santa Claus left the group at Davis Park, departing in Michael Keating's vintage fire truck to visit other holiday celebrations in Scarsdale and beyond.
The day's event ended with the lighting of the Davis Park tree. The tree lights were strung earlier in the week on the Davis Park tree under the direction of Scarsdale's Superintendent of Public Works, Benny Salanitro, and his dedicated Pubic Works' crew.
This year's holiday celebration was sponsored by Heather Harrison of Compass Realty. Heather grew up in Arthur Manor and has many fond memories of this fun filled annual holiday event in Davis Park.
This annual festivity in Arthur Manor's Davis Park is also only made possible by the collective efforts of the many Arthur Manor volunteers including especially the Marcus, Roche, Porco, Bartalos,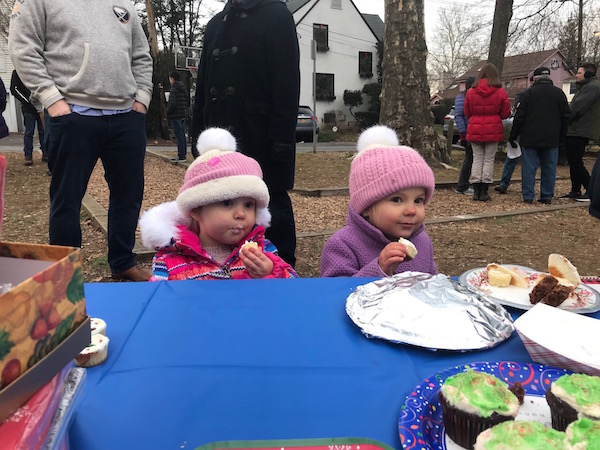 Salazar, Stuart and Bongiorno families, and all of the other Arthur Manor volunteers too numerous to list here. The Arthur Manor Board of Directors wishes to thank everyone who helped to make this year's 90th celebration so special.