SBNC Chair Reviews Election; Says Volunteerism is Waning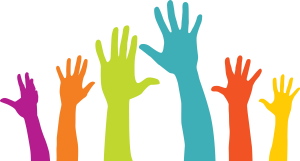 How well is the non-partisan process for selecting Scarsdale School Board candidates working? That was the subject of a meeting of the League of Women Voters of Scarsdale on Monday January 28 when they invited Wendy Gendel, Chair of the SBNC Administrative and Vice Chair of the SBNC Joint Committee to discuss the election on January 8, 2019.

The School Board Nominating Committee is an elected committee with 30 members – six from each of Scarsdale's five elementary school areas. These nominators each serve three years on the nominating committee – and another two years on the administrative and joint committees where they recruit candidates, supervise the election and the process.

The goal is to have contested elections for each of these seats – so that nominators are democratically elected. However, Gendel told the League that finding candidates who are willing to run and contributions to fund the election have become very challenging.

In fact, it was so difficult to find candidates, that all the nominees ran uncontested and one seat remains unfilled, leaving a committee of 29 not 30 members.

Gendel cannot definitively say why this is the case, but she did have a few theories about why residents were reluctant to volunteer.

First she cited the five- year term saying volunteers were reluctant to make a commitment that spanned so many years. She suggested that the resolution might be changed to separate the three year commitment to serve as a nominator from the additional two years on the administrative and joint committees.

Furthermore, Gendel said she had anecdotal evidence that the contested election for school board last May might have deterred some from agreeing to run. She thought that residents did not want to get involved in a partisan fight and remembered that there was controversy among SBNC members about their role in campaigning for the candidates selected by the committee. There is no official policy on candidate endorsements for members of the SBNC.

Gendel also noted a general decline in volunteerism in general and asked the League to consider a campaign to promote volunteering in Scarsdale. She reported that the committee reached out to 206 people and invited them to run and also used local organizations, local media and the PTA's for candidate recruitment.

Another concern was the finances. The election is now paid for via voluntary contributions and the SBNC's coffers are running low. Funds are needed to mail out election information including candidate's bios before the election in January.

Voter turnout also lagged this year, with 240 residents voting in person and 6 absentee ballots received. This compares to 460 votes cast last year where there were contested election for nominator's seats.

Following the meeting with Gendel, the League held a consensus meeting to draft a statement on the School Board Nominating Committee Election. When the statement is released, we will share it with you on Scarsdale10583.