New Year's Wishes for 2018
Details

Written by

Joanne Wallenstein

Category: The Goods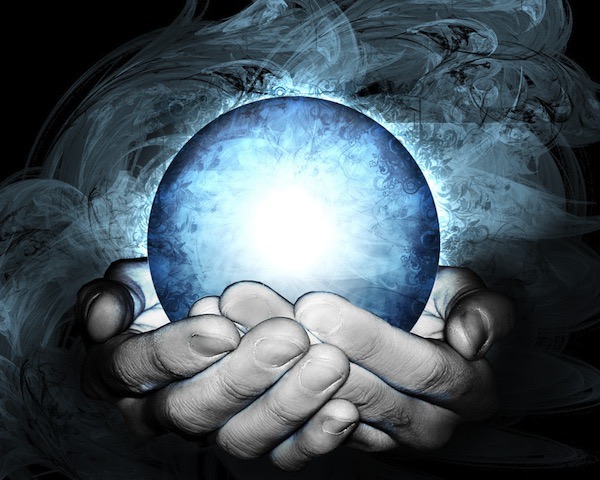 We asked some of our local friends to make resolutions and wishes for 2018 –-for both themselves and the country. So many express dismay about the powers that be in the White House and ask for better leadership this year.

On the personal front, parents want happiness for their children and they want to enjoy their own lives and be better people.
We thought they would be interesting to you. See below – and send us your resolutions or wishes in the comments section below.
Happy New Year!
Personal Wishes:
1. Stay involved, grow personally and professionally, and make a difference!
2. Embrace the wonderful and meaningful moments in life – perspective!
3. Lose weight
4. I hope to be kinder to my family, to others, and to myself. I hope to appreciate every day.
5. I will try to focus on the positives in my life and not on the chaos in the world.
6. Talk less
7. Be a better listener
8. I want to have more fun (and do so being a size 4)
9. Don't sweat the little things!
10. Have a healthy life, less food, less alcohol, more sex, more sex
11. Embrace the year with joy
12. I wish for my children's happiness
13. I want my son to find a job he loves
14. To be less greedy
15. To be a mother in law
Wishes for the Country and the World:
1. I wish for peace and patience and may the world leaders make up and protect the planet.
2. More sanity, ethics, more women in leadership roles.
3. Trump is out! Ryan is out! McConnell is out, Scotus remains the same!
4. A new haircut for Kim Jung Il (perhaps that's why he's so ornery!)
5. Good health, good weather, good friends, new Potus and Congress.
6. Everyone should shrive to get along and not focus on our differences and political agendas.
7. Good will, civility, and reconciliation rather than polarization from local to global and everything in between.
8. I wish that the Democrats will take the house and the senate. The world will be grateful.
9. I wish for a huge Democratic victory in November.
10. That many Democrats from high tax blue states move to low tax Red states and vote.
11. Globalism "trumps" nationalism, facism, sexism, and hate in all forms are highlighted and obliterated.
12. Turn back the clock and have Hillary win the election.
13. A Democratic House of Representatives
14. Lock him up!
15. A world with less conflict at a global level, on a national level and on a personal level –- get along for the sake of getting along.
What are your resolutions - share them in the comments section below:
Add a comment
Scarsdale Village to Accept Prepayment of Village Portion of 2018 Taxes: Act Quickly
Details

Written by

Joanne Wallenstein

Category: The Goods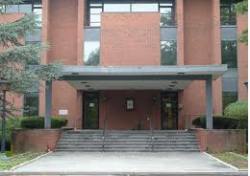 Good news: You can prepay your 2018 Village taxes if you act quickly. The Village is accepting payments in person through 5 pm on Friday December 29, in the drop box at Village Hall and online. Read the instructions from the Village of Scarsdale below:
Prepayment of 2018 Property Taxes Update
The Mayor and Village Board of Trustees convened a special meeting on December 28 and adopted a resolution allowing for the prepayment of 2018 Village property taxes prior to December 31, 2017. The Board acted to provide potential assistance to homeowners with maintaining certain property tax deductions on their Federal income tax largely lost due to the recently adopted Federal Tax Cuts and Jobs Act . Please be advised that the final determination regarding the applicability and deductibility of prepaying the Village taxes will be decided by the United States Internal Revenue Service.
The Village Board's action was taken pursuant to Governor Cuomo ' s December 22, 2017 Executive Order No. 172 which temporarily suspended certain provisions of New York State Real Property Tax Law. In the Village ' s opinion, this temporary suspension allowed the Village to issue an interim tax levy and warrant for the collection of property taxes in advance of our normal fiscal year budgetary process. As it is uncertain whether this interim warrant will in fact allow for the issuance of a final warrant once the normal budget process is completed and a budget adopted by May 1, 2018, the interim warrant adopted by the Village Board includes a 2% increase over the current Fiscal Year (FY) 2017-2018 warrant. This 2% is consistent with the New York State tax cap allowance for Villages for FY 2018-2019 and is predicated on funding certain contractual obligations known at this time. Ultimately the adopted budget will be based on the Village Board's deliberations, public input and funding decisions, and will be reflected in the final levy and warrant.
The December 23, 2017 press release issued by the Village was predicated on the best information available to the Village at that time. We always understood that the separate legislative bodies at the County of Westchester and the Scarsdale Board of Education would perform their own review and due diligence of the Governor's Executive Order and relevant statutory requirements and decide on the applicability and legality of issuing tax warrants for the prepayment of County and School taxes, respectively. Pursuant to this review, both the County and School District determined that they were unable to issue tax warrants at this time and could not allow for the prepayment of County and School property taxes.
For those residents who have already prepaid their County and School taxes in separate checks, the Village Treasurer will return those checks, which have not been deposited, in due course. Please be advised that without County and School warrants, the Village has no authority to deposit these funds and hold this money. For those residents who paid all three taxes using a single check, the Treasurer's Office will endeavor to contact you to secure a new replacement check for the Village tax only. The original check will then be returned. The legal date of receipt of the payment will be the date the original check was either delivered or postmarked.
Property owners interested in prepayment of the Village tax have the option of paying all or a portion of their 2017 Village tax. If you are unsure of this amount, it can be found on the Village website,
www.scarsdale.com. On the Front Page of the website, click on the icon titled " Property Inquiry " located in the center of the red tool bar. Navigate by street name and address to find your 2017 Village property tax payment information. Pursuant to the Governor 's Executive Order, payments may be made in person at Village Hall from 9:00 a.m.-5:00 p.m. through December 29, 2017. The Drop Box at Village Hall will be closed at the end of business (5:00 p.m.) December 29, 2017. Payments may also be mailed and will be accepted with a United States postmark, Federal Express or UPS shipment dated on or before December 31, 2017. Postage meter marks are not acceptable. Please note that on-line banking checks issued through personal or business accounts are not postmarked and cannot be accepted if received after December 31, 2017.
On-line payments through the Village ' s on-line payment option at www.scarsdale.com, are also allowed under the Governor's Executive Order. On www.scarsdale.com, go to the third icon in the red tool bar below the banner photo titled " Online Payments. " Click on this icon and follow the section " Pre-Pay 2018 Village Taxes " which include the following steps:
Step 1: Visit Property Inquiry and look up your 2017 Village tax bill here.
Step 2: With your last name and 2017 Village tax bill amount, click here to pay all or some of it online.
If you have any issues accessing the website or have additional questions, please contact the Village Treasurer ' s Office at (914) 722-1170.
Add a comment
Give What You Can to SVAC
Details

Written by

Joanne Wallenstein

Category: The Goods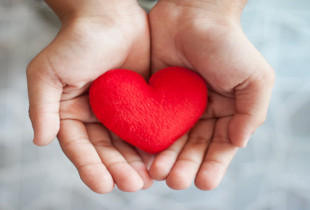 To the Editor: The Scarsdale Volunteer Ambulance Corps – SVAC – helps rescue residents in distress. It is now the season for residents to reciprocate and help rescue SVAC financially. SVAC is one of the few – perhaps the only -- volunteer organization in the Village whose mission can fairly be characterized as critical. When a resident is in medical dire straits, it is often SVAC, with its well trained staff, that races to respond and do whatever is possible to provide emergency aid and comfort. Fulfilling that mission requires money and because that money is not provided by the Village it must come, in large part, from the residents of the community it serves.
David Raizen – President of SVAC -- is spearheading SVAC's annual fund raising campaign as he does each year. SVAC's annual budget is approximately $600,000. Some of that is covered by bills to insurance companies, some by modest grants. The Village, however, does not pitch in for this service. SVAC is not a Village owned, operated or funded entity. It is a stand-alone 501(c)(3) organization. That means a significant portion of SVAC support must come from donors.
The community's response to this year's SVAC fund-raising campaign is anemic. Currently, approximately 600 households out of more than 5,200 have made contributions. They have generously contributed approximately $175,000, but that leaves a long way to go for an organization with a $600,000 budget. This level of response for an indispensable service is frankly inexplicable. Perhaps it is borne of a mistaken belief that the Village will take care of this. It doesn't. SVAC is not a line item in the Village budget. Perhaps SVAC's plea for funds gets lost in the blizzard of pleas we all receive at this time of year. Perhaps folks assume that someone else will cover the cost of providing this service. There is no other "someone." We are it.
So please, don't let SVAC get lost in the myriad of holiday solicitations. Give what you can to SVAC. Hopefully you and your family will not need to call on their services, but in case you face such an emergency, you'll be glad you did. Tax deductible donations can be made on line at www.ScarsdaleVAC.com.
Very truly yours,
Jon Mark
58 Brookby Road
Scarsdale, New York 10583
914.472.4053
jmark58@aol.com
Add a comment
New Computer Shop Opens in Scarsdale Village
Details

Written by

Joanne Wallenstein

Category: The Goods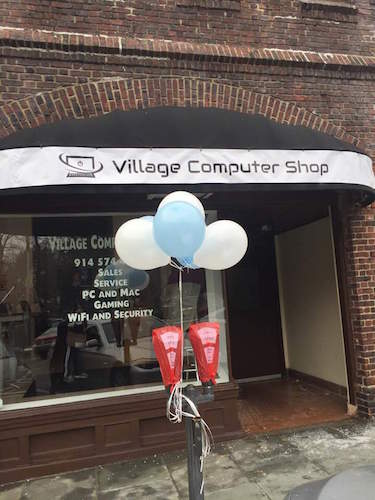 There's a new computer shop in Scarsdale Village and they're ready to help you with all of your computer, networking and gaming needs. Owner Miles Spisiak has been working in the field for 15 years, helping clients with computer maintenance and service. He's ready to help you with your tablet, laptop, desktop computer, Mac or a PC.

He worked for Geek Squad at Best Buy for nearly 5 years, and in the new store, he will offer clients a more personal experience. Miles say, "After all, electronics we use every day have become very personal and are "extensions of ourselves" so to speak. Sometimes a maintenance call is all that's needed to find a solution to your problem."

Spisiak always wanted to open up a computer shop in Scarsdale Village, and is excited that he has now realized his dream. He loves this area and his wife has owned the Garth Road Inn since 2010. When he saw the available retail space at 17 Boniface Circle he fell in love with it. It is just what he had envisioned and believes that Scarsdale Village can benefit from having a local computer and repair store.

Says Spisiak, "Most certainly customers can benefit from my knowledge, reliability and flexibility. This is a very convenient spot right in the Village and easy for customers to visit, rather than traveling over to Central Avenue or White Plains Road. I have been working with individual clients as well as small businesses across Westchester, many of which are in Scarsdale, Eastchester and Bronxville area."

Here is how the can help:

Sales – laptops, desktops, tablets, fully custom systems, made to order.

Service – Repair laptops, desktops, all in one computers, Mac and PC.

Computer Setup – setting up new computer, updates, data transfer, software installation, etc.
These repairs include virus removal and protection, general system maintenance, operating system upgrades and updates, hardware upgrades such as hard drive, solid state drive, memory, video card upgrades, etc. He also replace broken screens on laptops and some all in one computers.

Data Services – these would include continuous backup (before something goes wrong). Data recovery (after something goes wrong). Data migration (from one computer to another, old to new). Advanced data recovery (when data gets accidentally deleted). Cloud backup and data sync (usually across devices)

Networking –Troubleshoot networking issues including Wi-Fi, wired networking, network printing and data sharing. General network problems, there are too many to list. He also sets up home technology systems, such as smart TVs, Roku, Amazon FireStick for streaming, etc.
Spisiak offers in-store services as well as on-site services for all of his clients. Some problems need solving at the client's location, so bringing devices to the store would be pointless. He urges you to call him with your technology needs. He can point you in the right direction, set up your equipment and make today's technology work for you.
Village Computer Shop
Miles Spisiak
17 Boniface Circle
Scarsdale, NY 10583
www.villagecomputershop.com
sales@villagecomputershop.com
Add a comment
Response to FOIL Request Reveals Years of Water Woes at Greenacres
Details

Written by

Joanne Wallenstein

Category: The Goods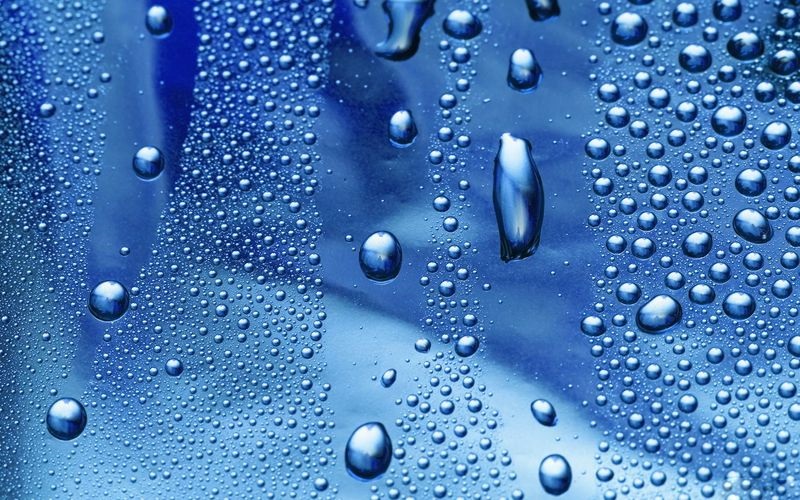 Though we were not able to get much of what we asked for in our July 2017 FOIL request to the Scarsdale School District, we did receive a 100-page PDF documenting repairs to Greenacres Elementary School going back to 2001. However 46 of the 100 pages were an air quality report from 2015 and a lead report from 2016 that are already posted on the district website.
The records we did receive show that the school was damp and often had water seepage and damage. There are work orders for waterproofing and mold remediation as well as incidents of water infiltration, leaks, foundation water and roof problems throughout the years. It appears that leaks come from the buildings' interior courtyard, from groundwater and from the roof.
The response includes several complaints from teachers who state that they have symptoms from working in the building including scratchy throats, runny eyes, fluid in their ears and more. You can see their statements below but it's evident that a number of the teachers have concerns about the building environment and the health of the faculty.
Interestingly though the district said there was no mold in the school this year (2017), in May 2017 a teacher reported visible mold in "dark spots" in a classroom, growing on a wall next to the sink. The report says, "Most likely this area got wet and was never dried behind the supplies and was a perfect habitat for mold growth, moist, dark and warm." The report claims that "this condition in no way was caused by the room or condition of the facility. It was strictly caused by the way the materials were stored and the manner in which people use the water in this area."
Air quality reports done subsequently in October 2017 did reveal mold and high humidity in the building, so it's plausible that the mold in May 2017 may also have been caused by the dampness inside the building.
Few details are provided about the repair history, but here is what we can see:
In August 2001 $24,390 was spent on waterproofing, excavation and repairs to a foundation wall of the interior courtyard and another $3,000 was spent to waterproof the basement a few months later in December 2001.
In November 2004 $5,000 was spent on mold remediation and then in January 2005, $50,173 was spent on mold remediation. No more details on the mold problem were provided but we do now know that the problems with water infiltration from the courtyard and in the basement, as well as mold, date back 16 years. The work orders show that the district attempted to stem the moisture problems using waterproofing and dehumidifiers, which were only partially effective.
The balance of the documents are primarily work orders outlining repairs to the building. They indicate damage from water coming into the basement, gutters and drains that don't work properly, damp walls, stained ceiling tiles, odors and even leaking sewage. These report start with a rotten floor in the teachers lounge and bubbling paint in 2006 and extend through the years to leaks and seepage in 2017.
Here are just a few examples of the issues:
"Teacher complaints about bad odor from board behind sink area. Appears to have old linoleum carpet on wall. Need to replace with cork."
"Damage from water coming in through the window flooding basement. Wall and wood cubbies damaged by lost and found."
"Wall leaking through crack when heavy rain falls on inner courtyard."
"Old drain pipe that was recently capped off is leaking, overspilling sewage down into boiler room."
"The pit near the boiler room has been holding some water which is seeping
through the foundation into the boiler room."
The FOIL request for "complaints from parents, students and teachers about excess moisture or mold in the school or regarding respiratory ailments was only partially granted as the district says, "the disclosure would constitute an unwarranted invasion of personal privacy insofar as such records reference the personal medical history/information of an individual or individuals."
However a few pages of complaints from teachers were offered, without their names. From what we can see, many of the teachers in the building were concerned about mold.
An email dated October 7 2015 from Greenacres Principal Sharon Hill to the district's Director of Facilities John Trenholm says:
Dear John:
Hoping you are well!
I am providing you with the list of rooms/areas that the staff would like tested for mold. I am sure you will let me know next steps.
Thank you!
Basement area including Art, OT and Music Rooms
Kindergarten cubby room
Kindergarten – Guardino Room 5
Kindergarten Quirk – Room 8
Speech Room
Spanish Room – Room 10
Elrich –Room 25
Leitner – Room 13
Sharon de Lorenzo's office and adjacent office
Rosenthal – Room 11
Library
O'Rourke – Room 18
Manin-Room 7
Mazza – Room 9
A few weeks later, on October 30, 2015 Hill asked teachers to document any complaints. She wrote, "John Trenholm recently conducted testing in classrooms and has prepared a report which Karen and Christina will be sharing with you. In connection with that report, please let me know if you have experienced an symptoms that are attributable to being in your classroom or the building environment"
Here are their responses:
"Allergies, stuffy nose, fluid in ears, post nasal drip, especially when handling materials that are musty and moldy-smelling from being inside cabinets."
"Since moving into room XX in XX I have needed to take allergy medicine not only during spring and fall, but also during winter – for scratchy throat, nose and ear congestion. More recently, the past 2 years my eyes have begun to react when at school. During the week I use allergy/steroid drops to help with those symptoms."
"Coughing, headaches, sneezing at times.
Mostly damp and dusty. In winter the heat is non-stop, which makes our room 85 degrees daily.
Last, the district included the following email: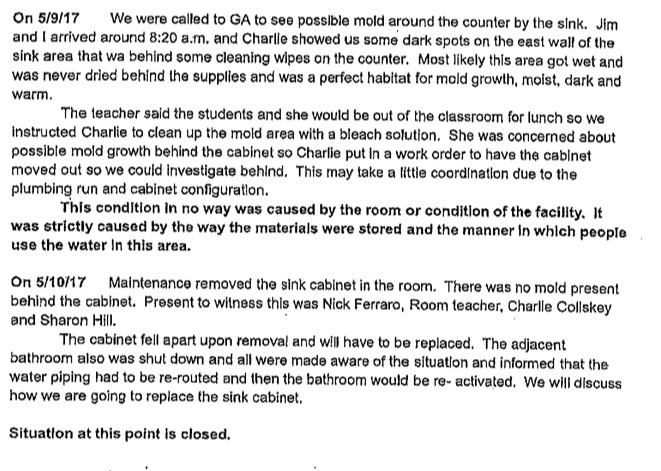 You can view the full response to the FOIL request here. Note that the newly released information begins on page 45.
The administration is currently proposing to renovate Greenacres and add 8 classrooms and a large cafeteria/learning commons to the building. They have said they will remediate the moisture issues by installing commercial dehumidifiers and moving all children and staff out of the basement. Some pipes may be replaced, but the scope does not include a total replacement of the building's plumbing or the inclusion of air conditioning.
It is not known whether the dampness and mold can be totally eradicated. The record here shows that moisture comes in from the foundation, the walls and the roof and that many attempts to waterproof the building and prevent infiltration have been made over the last 16 years.
Although we received limited materials in response to our FOIL request, it's clear from these records that environmental problems have affected Greenacres for at least 16 years, that teachers have complained about potential effects on their health and that remediation has been unsuccessful.
It will be up to the voters to decide whether or not it makes sense to spend $30 million to extend the life of this building.
Commenting on the information, local realtor Anne Dowd Moretti said, "Absolutely true, and homeowners in Greenacres deserve better than to have the cloud of children studying inside a school which may have environmental issues such as lead paint dust infiltration, airborne mold/mildew spores and anything else that might permeate the classroom environment. Mold can usually be effectively remediated; however, if there's an entrenched issue -decades ongoing-caused by old construction techniques, a high water table, and active mold creeping up through porous drywalls and unchecked for decades, that could be a much larger problem to fix. No one will know the extent of this until the walls are opened and construction begins. That's not how to begin a community project of this importance. We need to know all the facts, and it seems to me that the District must revise its cost analysis in light of these findings. Then our community can decide, once all the facts are known. Thank you, Joanne, for your efforts in making sure Scarsdale is fully informed."
If anyone wants to share any knowledge they have about this issue, email us at scarsdalecomments@gmail.com.
Add a comment