Response to FOIL Request Reveals Years of Water Woes at Greenacres
Details

Written by

Joanne Wallenstein

Category: The Goods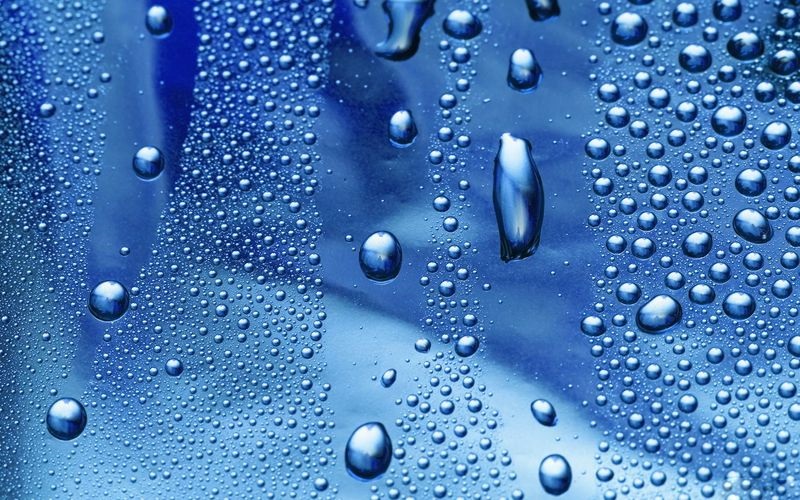 Though we were not able to get much of what we asked for in our July 2017 FOIL request to the Scarsdale School District, we did receive a 100-page PDF documenting repairs to Greenacres Elementary School going back to 2001. However 46 of the 100 pages were an air quality report from 2015 and a lead report from 2016 that are already posted on the district website.
The records we did receive show that the school was damp and often had water seepage and damage. There are work orders for waterproofing and mold remediation as well as incidents of water infiltration, leaks, foundation water and roof problems throughout the years. It appears that leaks come from the buildings' interior courtyard, from groundwater and from the roof.
The response includes several complaints from teachers who state that they have symptoms from working in the building including scratchy throats, runny eyes, fluid in their ears and more. You can see their statements below but it's evident that a number of the teachers have concerns about the building environment and the health of the faculty.
Interestingly though the district said there was no mold in the school this year (2017), in May 2017 a teacher reported visible mold in "dark spots" in a classroom, growing on a wall next to the sink. The report says, "Most likely this area got wet and was never dried behind the supplies and was a perfect habitat for mold growth, moist, dark and warm." The report claims that "this condition in no way was caused by the room or condition of the facility. It was strictly caused by the way the materials were stored and the manner in which people use the water in this area."
Air quality reports done subsequently in October 2017 did reveal mold and high humidity in the building, so it's plausible that the mold in May 2017 may also have been caused by the dampness inside the building.
Few details are provided about the repair history, but here is what we can see:
In August 2001 $24,390 was spent on waterproofing, excavation and repairs to a foundation wall of the interior courtyard and another $3,000 was spent to waterproof the basement a few months later in December 2001.
In November 2004 $5,000 was spent on mold remediation and then in January 2005, $50,173 was spent on mold remediation. No more details on the mold problem were provided but we do now know that the problems with water infiltration from the courtyard and in the basement, as well as mold, date back 16 years. The work orders show that the district attempted to stem the moisture problems using waterproofing and dehumidifiers, which were only partially effective.
The balance of the documents are primarily work orders outlining repairs to the building. They indicate damage from water coming into the basement, gutters and drains that don't work properly, damp walls, stained ceiling tiles, odors and even leaking sewage. These report start with a rotten floor in the teachers lounge and bubbling paint in 2006 and extend through the years to leaks and seepage in 2017.
Here are just a few examples of the issues:
"Teacher complaints about bad odor from board behind sink area. Appears to have old linoleum carpet on wall. Need to replace with cork."
"Damage from water coming in through the window flooding basement. Wall and wood cubbies damaged by lost and found."
"Wall leaking through crack when heavy rain falls on inner courtyard."
"Old drain pipe that was recently capped off is leaking, overspilling sewage down into boiler room."
"The pit near the boiler room has been holding some water which is seeping
through the foundation into the boiler room."
The FOIL request for "complaints from parents, students and teachers about excess moisture or mold in the school or regarding respiratory ailments was only partially granted as the district says, "the disclosure would constitute an unwarranted invasion of personal privacy insofar as such records reference the personal medical history/information of an individual or individuals."
However a few pages of complaints from teachers were offered, without their names. From what we can see, many of the teachers in the building were concerned about mold.
An email dated October 7 2015 from Greenacres Principal Sharon Hill to the district's Director of Facilities John Trenholm says:
Dear John:
Hoping you are well!
I am providing you with the list of rooms/areas that the staff would like tested for mold. I am sure you will let me know next steps.
Thank you!
Basement area including Art, OT and Music Rooms
Kindergarten cubby room
Kindergarten – Guardino Room 5
Kindergarten Quirk – Room 8
Speech Room
Spanish Room – Room 10
Elrich –Room 25
Leitner – Room 13
Sharon de Lorenzo's office and adjacent office
Rosenthal – Room 11
Library
O'Rourke – Room 18
Manin-Room 7
Mazza – Room 9
A few weeks later, on October 30, 2015 Hill asked teachers to document any complaints. She wrote, "John Trenholm recently conducted testing in classrooms and has prepared a report which Karen and Christina will be sharing with you. In connection with that report, please let me know if you have experienced an symptoms that are attributable to being in your classroom or the building environment"
Here are their responses:
"Allergies, stuffy nose, fluid in ears, post nasal drip, especially when handling materials that are musty and moldy-smelling from being inside cabinets."
"Since moving into room XX in XX I have needed to take allergy medicine not only during spring and fall, but also during winter – for scratchy throat, nose and ear congestion. More recently, the past 2 years my eyes have begun to react when at school. During the week I use allergy/steroid drops to help with those symptoms."
"Coughing, headaches, sneezing at times.
Mostly damp and dusty. In winter the heat is non-stop, which makes our room 85 degrees daily.
Last, the district included the following email: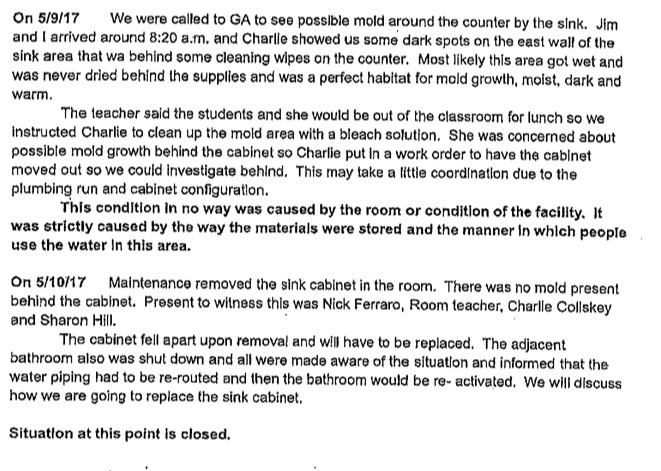 You can view the full response to the FOIL request here. Note that the newly released information begins on page 45.
The administration is currently proposing to renovate Greenacres and add 8 classrooms and a large cafeteria/learning commons to the building. They have said they will remediate the moisture issues by installing commercial dehumidifiers and moving all children and staff out of the basement. Some pipes may be replaced, but the scope does not include a total replacement of the building's plumbing or the inclusion of air conditioning.
It is not known whether the dampness and mold can be totally eradicated. The record here shows that moisture comes in from the foundation, the walls and the roof and that many attempts to waterproof the building and prevent infiltration have been made over the last 16 years.
Although we received limited materials in response to our FOIL request, it's clear from these records that environmental problems have affected Greenacres for at least 16 years, that teachers have complained about potential effects on their health and that remediation has been unsuccessful.
It will be up to the voters to decide whether or not it makes sense to spend $30 million to extend the life of this building.
Commenting on the information, local realtor Anne Dowd Moretti said, "Absolutely true, and homeowners in Greenacres deserve better than to have the cloud of children studying inside a school which may have environmental issues such as lead paint dust infiltration, airborne mold/mildew spores and anything else that might permeate the classroom environment. Mold can usually be effectively remediated; however, if there's an entrenched issue -decades ongoing-caused by old construction techniques, a high water table, and active mold creeping up through porous drywalls and unchecked for decades, that could be a much larger problem to fix. No one will know the extent of this until the walls are opened and construction begins. That's not how to begin a community project of this importance. We need to know all the facts, and it seems to me that the District must revise its cost analysis in light of these findings. Then our community can decide, once all the facts are known. Thank you, Joanne, for your efforts in making sure Scarsdale is fully informed."
If anyone wants to share any knowledge they have about this issue, email us at scarsdalecomments@gmail.com.
Add a comment
Community Spotlight: Scarsdale's Central Taxi in the Age of Uber
Details

Written by

Traci Dutton Ludwig

Category: The Goods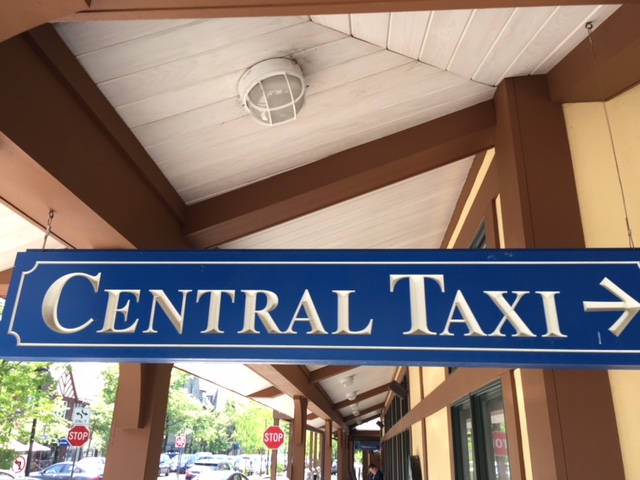 Central Taxi has been a community institution for more than a century and manager Peter Blier has been with the company for the last 37 of those years. He sat down with Traci Dutton Ludwig to dish about life, passengers, changing times in Scarsdale, Crown Victorias, kindness and what it means to be in the driver's seat. Sit back and enjoy the ride...
Traci Dutton Ludwig (TL): Peter, tell me how you got started with Central Taxi and how this adventure developed:
Peter Blier (PB): I was a kid, growing up in Edgemont, always interested in cars.
When I was eight years old, my au pair dated a young driver at Central Taxi, and I thought the job was cool. There were lots of relationships between the 19- and 20-year-old taxi drivers and au pairs back then, as the au pairs were always looking to take the train to the city on their days off. ... When I was 18 and on summer break from college, I applied to be a driver because I wanted a job that offered me an opportunity to be part of my community. I was turned down because of my student status and because the manager at the time wanted people who could make a consistent time commitment. The next year, I applied again and got the job. Before I applied again, I reminded the manager, whose name was Robert, that he was the same guy who had dated my childhood au pair years ago, before she went back to England.
TL: So, you started as a driver, worked as a dispatcher and are now a manager. Tell me about some of those roles.
PB: We've had all kinds of people come in and work as drivers and dispatchers. Usually they have some connection with the community and are seeking a second job or part-time job. We've had dispatchers who have been concert pianists, retired teachers, and one former Columbia University professor who had suffered a massive heart attack and was looking for a quieter, local job. There are also phone answerers in the dispatch office. Their job is to take calls from prospective passengers, while the dispatcher communicates with the drivers over the radio. We typically have at least two people working in the dispatch office, per shift, each day. There are three shifts: the a.m. shift, the evening shift and the night shift. We don't close until the last Metro North train arrives at the Scarsdale train station, which is usually around 2:35 a.m. Since we open again around 6 or 7 a.m., we're open for 20 hours each day.
TL: Do most dispatchers also have experience driving the cars?
PB: Yes, almost all our dispatchers are also licensed to be drivers. This way, they can jump in a car and drive someone if need be. As I said before, many of the drivers come from other jobs the community – as bus drivers, coaches, custodians, village employees, firefighters, Scarsdale postal workers. We have approximately 50 drivers, with about 20 on call at any one time.
TL: How big is your fleet?
PB: We have we have five Honda minivans, five Toyota Prius hybrids and about 12 Ford Crown Victoria sedans, which were specifically designed to be used as taxis. They have great legroom, floor space and trunk capacity, and they can accommodate the needs of a taxi company unlike any other car. The Crown Victoria is the only sedan that can comfortably fit three adult passengers in the back seat, without requiring passengers to climb up into the vehicle like an SUV. That's why we still drive them. The Crown Vic served its purpose so well that its design stayed substantially the same from 1998 until 2011, when the car was discontinued. The Crown Vic has aged well and kept its integrity, like vinyl recordings.
TL: What is the history of Central Taxi?
PB: The company was started as a horse and carriage transportation company by Edward O'Brian in 1912. It was later sold to the Bliss family in the 1960s, and David Bliss owns it to this day. As second and third generation owners, the Bliss children and grandchildren also serve as mechanics for the cars, because they run an auto repair garage in White Plains. The dispatch office has always been located in close proximity to the train station. Previously, we were in a small house located right next to the pedestrian bridge running over the tracks. When the station was remodeled and Starbucks moved in, we relocated to where we are today. We were able to make suggestions regarding our space.
TL: What special requests did you have in designing your dispatch office?
PB: We added bay windows on both sides so we can see people and our cars coming and going. The view enables us to take in as much life as possible; it's like an airport control tower. Since there is no longer regular personnel staffing the train station, we are the semi-official, human face of this entire area, for people getting on and off the train and coming into the village for the first time. If people fall asleep on the train and miss their stops, Metro North conductors often advise them to ride all the way to Scarsdale, because they know we are here and can help these passengers get home.
TL: Being the "face" of the train station, you must get a lot of questions!
PB: Yes. We get asked directions a lot. Twelve years ago, the actress Uma Thurman got off the train and came to our window to inquire about the location of a particular street. She wanted someone to guide her there. It was within walking distance, and she didn't need a ride. But it was exciting for our dispatcher anyway. He remembers her as being "very tall."
TL: How have you seen the industry develop over the last few decades?
PB: We've always served local people, but now "local" is defined in a much broader context. Previously, you could be a driver at age 18. Now, you have to be 23. That's been the situation for 20 years, and it's connected to insurance rules. What this age change has meant for us is that we used to get students, who had deep roots in the area, looking for part time jobs. We were able to train these young drivers from the ground up. Now, we don't get that demographic anymore. But what has stayed the same is that we get people who have significant ties and connections to this area, and they stay on the job for a long time. If we compare the statistics: Uber drivers last approximately six months. Yellow cab drivers, on average, last 18 months. Central Taxi drivers stay on for decades and decades. We have five or six drivers who have been driving with us for over 40 years, and we have 15 drivers with over 20 years. As taxi driving goes, this kind of loyalty stands out.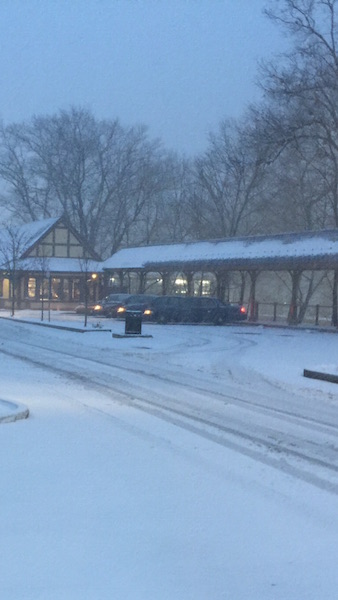 TL: What do you attribute to Central Taxi's success with this kind of longevity?
PB: You have to be flexible and you have to treat people with respect. Sometimes this means accommodating changing schedules and obligations that exist in personal lives. It's really that simple.
TL: Taxi driving used to be thought of as a dangerous profession. How do you evaluate the risks today?
PB: Years ago, taxi driving used to be more dangerous than it is today. We've had a few robberies over the years. The one I remember most involved our driver George, a retired long-distance truck driver. One night, a young guy got into George's car. It was a carpool, and the guy asked to be taken to an isolated and far-away location, which meant he would be dropped off last. When George arrived at the location, the guy said, "Give me your money. I have a gun." George, who was a World War II vet, said, "Show me." The guy then showed George a gun, took George's money and stole the car. George was not hurt, but it was a traumatic experience. Today, with cameras and GPS monitoring, we are in constant contact with our cars all the time, so the chance of something like this happening is less likely. Sometimes, we get people who run away and don't pay. One time, I dropped a guy off in Fleetwood late at night. He said he had to go up to his apartment to get fare money, but he said he was leaving an important bag containing his work in the car, as proof he would return. When he didn't come back to the car after a long time, I looked in the bag, and it was full of garbage. He planned the whole thing, and it was a scam.
TL: What have been some of your longest and most unusual trips?
PB: Eighty percent of our business involves repeat passengers with a destination in Scarsdale or one of the towns within a mile of the train station – Eastchester, Hartsdale, Edgemont and Yonkers. The New York City area and Connecticut are other common destinations, as are all the airports. We have driven passengers hundreds of miles, taken kids to college and chauffeured executives, who don't drive, to far-off places. At least one side of the trip has to originate or end in Scarsdale.
TL: With competition from Uber and other car services, what advantages do you offer clients that those other companies can't provide?
PB: We are not anonymous, and we don't treat our passengers like they are anonymous. Many passengers request certain drivers, so we honor those requests or suggest another driver with a similar personality. As a local community business, we build relationships, and we care enough to find creative solutions when problems arise. For example, it can get challenging when everyone does everything at the exact same moment. On "escape weekends" and school holidays, we bring in extra drivers and put all the people and cars we can on the road. We are also one-hundred-percent dedicated to staying open during snowstorms and hurricanes, and we are experienced in navigating snowy roads, icy hills and flooded streets to shuttle people to and from the train station. Even though logic might say otherwise, as long as Metro North is running, we are open. We think of it as our civic responsibility. Like the village's public safety departments and the volunteer ambulance corps, there's a certain amount of crisis management required by a taxi company.
TL: How much unpredictability is involved in the business, and how do you manage it?
PB: There are predictable patterns that occur on regular days. Each shift has its own rush hours. But demand can change enormously, and it can be unpredictable. Since Uber came on the scene, our busy times are still busy, but our quieter times are even quieter. This is the challenge to weather these quieter times and still maintain the capacity to meet peak demands.
TL: I have heard that Uber is not as regulated as a taxi company, which can cause a major headache if things go wrong. How do you see this?
PB: Yes. Since taxi companies serve municipalities, taxi companies are regulated. The Village sets our rates, and we must be properly licensed, authorized and insured to operate here. Because we are tied to a municipality, our drivers must complete fingerprint background checks each year. Since fingerprints go through a federal database, these checks are more thorough than the kind of simple, name-only, one-off background checks that companies like Uber and Lyft use. If a person uses a different name at Lyft or Uber, it is possible to bypass discovery in a simple background check. Also, if you call Central Taxi, you will immediately speak with a live person who is located in our dispatch office on East Parkway. If you have a problem with Uber or Lyft, you must first fill out an online form and sometimes wait for days until you get a possible response.
TL: Describe your ideal customer.
PB: Our ideal customer is one for which we do everything, for every member of the family. That means taking commuters to and from the train station for work, driving grandparents to wherever they need to go and running school calls for the children. Our idea is to pay attention to everyone in the family to best meet the family's needs. We have been asked to pick up and deliver food and medical prescriptions for our customers and take them to doctor's appointments. Especially for older people who have stopped driving, we provide a valuable service, and these people are often more comfortable using one of our familiar drivers, as opposed to a stranger.
TL: So, your drivers become part of the family, in a way that's rare in today's disconnected, digital age.
PB: Yes, that's an unexpected benefit for everyone. There's definitely a social component to driving and riding in a taxi that is getting lost in today's age. The smart phone is destroying the art of small talk. Years ago, we used to encourage our drivers to make conversation with passengers. Now, drivers often just to say, "Hello," because some people would rather be on their phones than talk. After saying "Hello," drivers can gauge the passenger's interest in having a conversation. Some people prefer a quiet ride, while others want to tell you their life stories. We even have a few older passengers who enjoy the conversation so much that they visit us in the dispatch office to socialize and have a little lunch, without even needing a ride.
TL: The world is changing, and we are in transition. How are you working to maintain your old-fashioned community values while also embracing new preferences and technologies?
PB: First of all, I believe we have managed to survive because of our commitment to service and personal relationships. We never want to lose this. At the same time, we realize that younger people are living their lives through apps on their phones. They like to order transportation on an app, track the car's location and get a notification when the car is there. For this reason, we are working on getting our own app that will enable anyone to request a Scarsdale Taxi ride through a smart phone. Right now, our phone number, 914-723-0016, is equipped to accept text requests, as well as phone calls. This is efficient if kids are in class or somewhere noisy or somewhere they don't want to be seen making a phone call. For even more convenience, families can set up house accounts; so passengers don't always need to have cash handy for transportation. I urge everyone to store the Central Taxi number in their phone's contact list today.
TL: Have any celebrities used Scarsdale Taxi?
PB: A few months after retiring as Speaker of the House, in 1987, Tip O'Neill rode in my car. I picked him up from the Waldorf Astoria, in New York City, and drove him to Scarsdale, where he was giving a lecture. He was a big guy who sat in the front seat, smoking a cigar and making good conversation the whole time. On Park Avenue, people in other cars kept turning around and cheering for him. It felt like a parade. Linda Fiorentino, the actress from "Men in Black," was a regular customer. Other actresses, actors, singers and athletes who were passengers included Ruby Dee, James Earl Jones, Roberta Peters, The Beach Boys, Larry Johnson, John Voight and Rupert Holmes. Holmes wrote the Pina Colada song, which is actually titled "Escape," and once he sang it to other passengers during a ride share. There was also a memorable trip with the ballerina Allegra Kent, one of Balanchine's muses, who used to live in Scarsdale. I was taking her to the airport, and we were totally backed up in traffic. She was incredibly beautiful and poised, and she attracted attention everywhere she went. Even just seeing her through the taxi windows, people in other cars kept turning around to stare. Once we got to the airport, an access ramp was blocked by a series of barricades, and we were in standing traffic. Nothing was moving, So, she got out of the taxi, took her bags in hand and, in one giant, graceful ballet leap, sailed over all the barricades. She landed beautifully on the other side to get to her plane, as if she was on stage.
TL: That's a magical story! How about all the forgotten things that people leave in taxis? Has anyone left behind anything interesting?
PB: People leave cell phones and credit cards all the time. Sometimes, too, we have been asked to go to people's houses and retrieve things forgotten at home while leaving for a trip – such as passports. Those are always calls of desperation, followed by a mad dash to the airport.
TL: Do you have any advice for your passengers?
PB: Just be kind. Remember, we're here to help. People get used to the rushed, detached city mentality, but it doesn't have to be like that. "Hello" and a smile go a long way.
Central Taxi can be reached by phone or text at 914-723-0016. Stay posted for a Central Taxi app, coming soon!
Add a comment
Scarsdale's Deborah Skolnik Named Editorial Director of NYMetroParents
Details

Written by

Joanne Wallenstein

Category: The Goods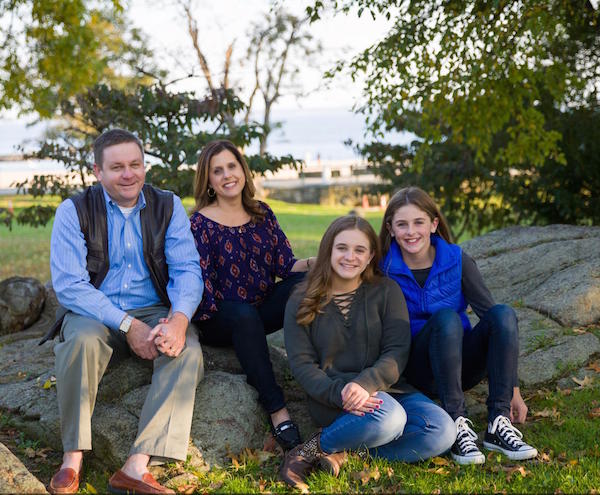 NYMetroParents, the parenting division of Davler Media Group that publishes seven regional print magazines including Big Apple Parent and Westchester Parent and the website www.nymetroparents.com, announced the appointment of Deborah Skolnik as Editorial Director,

Ms. Skolnik brings a wealth of experience in parenting media, including an eight-year stint as Senior Editor of Parenting Magazine, and five years as Features Editor of Parents Magazine. She also served as Managing Editor of American Baby and as Features Editor for Woman's Day, New York Daily News and McCall's. Immediately prior to joining NYMetro Parents, Ms. Skolnik held positions as multi-platform Content Manager for Myron Corporation, a multinational promotions company, and Editor of Health Matters, the quarterly magazine of White Plains Hospital. She is replacing Michael Kress, who served in the position since 2014.

"When it comes to parenting media, Deborah is one of the true, standout talents," says David Miller, Chief Executive Officer, Davler Media Group. "I am confident her vast experience, creativity and vision will be of great benefit to not only NYMetroParents, but the many ventures of our fast growing, multi-platform media company."
"I'm thrilled to be joining the talented team at NYMetroParents, the go-to parenting resource for more than a million readers and their families in New York," adds Skolnik. "Together with my colleagues, I'm looking forward to elevating this brand across all platforms and showcasing our thoughtful, savvy content to an ever-larger audience."
Davler reaches more than 1 million families each month through seven, regional magazines (Big Apple Parent, Brooklyn Parent, Long Island Parent - Nassau edition, Long Island Parent - Suffolk edition, Queens Parent, Rockland/Bergen Parent and Westchester Parent), and the online destinations, NYMetroParents.com and Mommybites.com.
A 2016 acquisition, Mommybites covers the ins and outs of parenting from infancy through toddlerhood, via online classes and webinars, web content and a host of live events, including parenting seminars, workshops, luncheons, parties and more.
NYMetroParents complements its print and online assets with two annual Parents Day events, in Long Island and Westchester Country. These gatherings bring families face-to-face with dozens of local businesses, from party planners and physicians to after school activities and tutors that can help their children thrive, from infancy through their teens.

Congrats to Deborah!
Add a comment
Survey of High School Students Finds that Substance Usage has Increased
Details

Written by

Joanne Wallenstein

Category: The Goods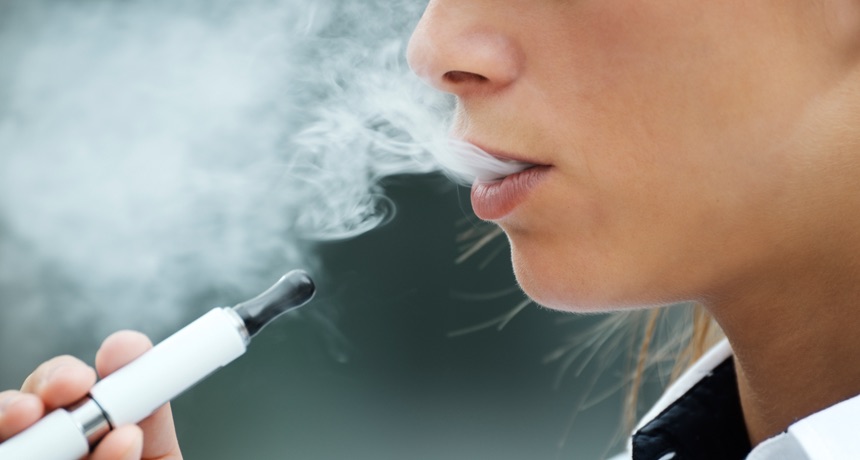 The results of a survey of students on their use of controlled substances were released to the community at a November 2 meeting hosted by the PT Council, SHS and SMS PTA's. The bad news is that the data shows that student usage of drugs and alcohol has risen since 2014, the last time the survey was administered. The good news is that Scarsdale has an experienced team of counselors, educators and experts who are on top of it and doing everything possible to educate students and parents.
In addition to reviewing the survey outcome, the impetus for the meeting was anecdotal reports of an increase in vaping and juuling in school that compelled SHS Assistant Principal Chris Griffin to send out some information to parents of high schoolers. For those not in the know, vaping and juuling involve the inhalation of an odorless mist, often containing nicotine.
Griffin unveiled the results of the 2017 PRIDE survey that is an established survey taken by millions of students. The survey collected anonymous data from 1,268 SHS students or 81% of the SHS population in 2017. The results were compared to the 2014 PRIDE survey results in which 1,246 SHS students participated.
Overall it showed that 39.7% of respondents reported using alcohol in the past 30 days, compared to 33.5% in 2014. Marijuana usage was also up, with 20.3% saying they used marijuana in the past 30 days in 2017 vs. 15.4% in 2014. Use of prescription drug abuse was negligible, with 2% saying they used them in the past 30 days in 2017 vs. 1.6% in 2014.
When broken out by grade, the survey showed that substance use is up in all grades, with the larger increases in the ninth and tenth grade populations. For ninth graders alcohol usage in the past 30 days went from 9.6% in 2014 to 22.8% in 2017 and for tenth graders it rose from 30.6% in 2014 to 43.3% in 2017.
Binge drinking is defined as the consumption of five dinks within a few hours. Though less prevalent, this too is a cause for concern. The survey shows that 22% of high school seniors say they binge drink "often or a lot," as well as 11.9% of juniors, 16.5% of sophomores and 4.4% of freshman.
Griffin assured parents that "protective factors" such as good academic performance, strong participation in sports, activities and the community, a safe community, consistent school attendance and appropriate behavior in school help to mitigate substance abuse.
He urged parents to speak to their children about the risks of substance usage and abuse and to maintain an open dialogue. He believes that youth outreach workers, the health teachers, faculty, coaches and the community can work together to make kids aware of the risks of drug, alcohol and tobacco usage. He said that the survey results would be widely dispersed and discussed and encouraged parents to talk about it.
Other panelists at the session included Emily Vallario Director of Community Services at Scarsdale Family Counseling Services, Biagio Mastopieri, a psychologist at Montefiore Medical Center and former Bronx District Attorney Michael Foley. Scarsdale Police Chief Andrew Matturro and Office Patricia Arcesi were also present.
Vallario who is also the Program Coordinator for the Drug and Alcohol Task Force told the group that the Task Force has been active for 35 years and that Scarsdale is "a very concerned town." She said the Task Force would use the PRIDE survey results to guide their work. She emphasized that 70% of students are not using, and emphasized the work that is already being done to reach out to children and parents of all ages.
Mastopieri th psychologist shared information on adolescent brain development and behavior and explained how teens seek novel and intense stimuli as they grow. He showed how the adolescent brain is highly susceptible to the effects of drugs and alcohol and cautioned that a sense of responsibility may not develop until later on. He warned that excessive use of social media may cause teens to feel isolated and hamper social interactions. This may lead kids to take more risks with substance abuse.
Foley reviewed the legal issues around substance abuse and the risks and liability that arises from the use of alcohol at underage parties. He warned parents, saying, "If you knowingly serve alcohol to minors you may be liable for actual and punitive damages if someone is injured. You can be charged with endangering the welfare of a minor. This is not a laughing matter."
Watch the meeting in its entirety here:
Add a comment
SHS Teacher Maggie Favretti Travels To Puerto Rico in the Aftermath of Hurricane Maria
Details

Written by

Joanne Wallenstein

Category: The Goods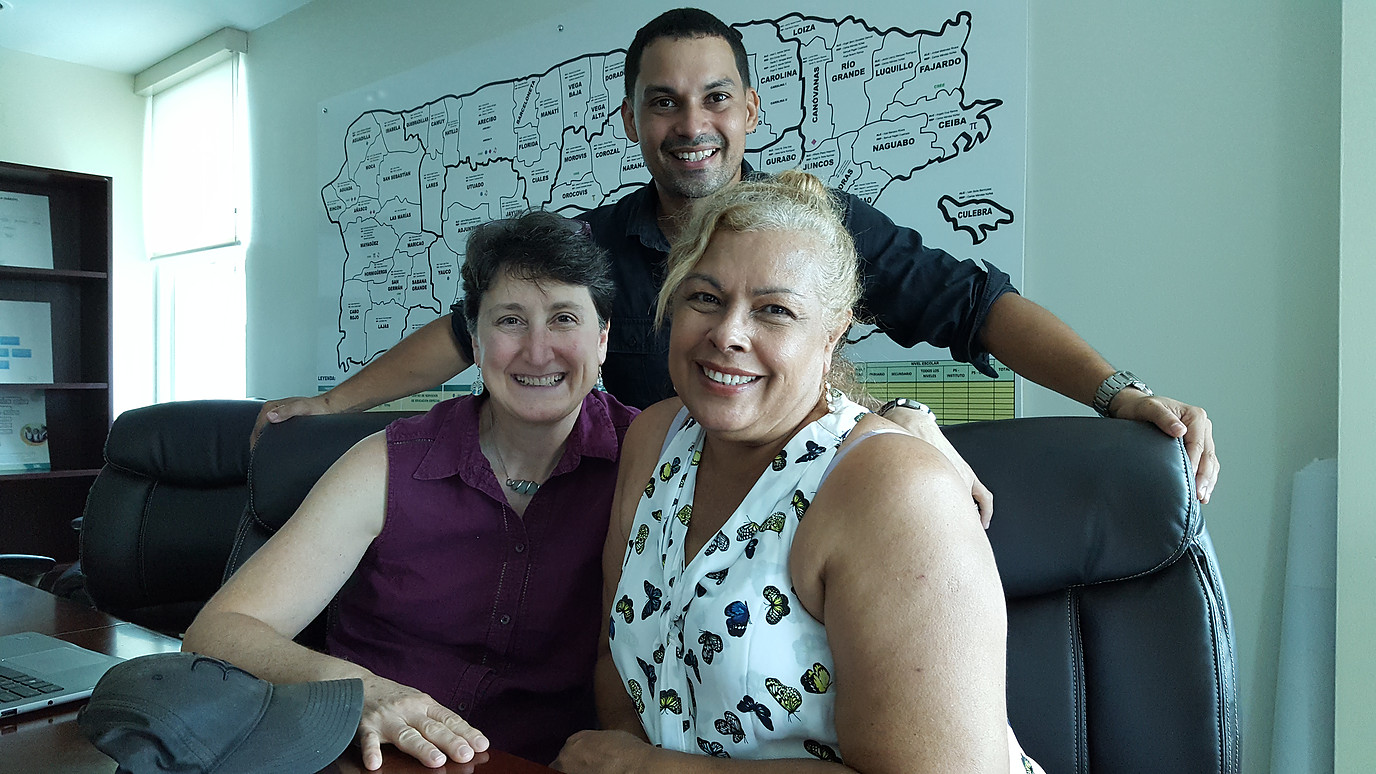 In the aftermath of Hurricane Maria, when anyone who could manage to was leaving Puerto Rico, one Scarsdale High School teacher took it upon herself to go the island to help the struggling schools.
SHS Teacher Maggie Favretti was one of four U.S. educators recruited by the School Superintendent Association to accept an invitation from Puerto Rico's Secretary of Education Julia Keleher to fly to Puerto Rico and help to reopen the schools and re-envision the curriculum in the wake of disaster.
Favretti is well known for her innovative City 2.0 curriculum that teaches students to collaborate and use design thinking to confront global and community challenges.
She received the invite just two days before she would have to leave and scrambled to ask colleagues to help to cover her classes while she was gone and to prepare for a trip to an island in crisis. In addition to arranging for her students to be working while she was away she needed to get shots and vaccinations and purchase necessities like batteries, flashlights, solar chargers and toiletries that would not be available.
When she arrived on October 9 she found she would be housed on the ninth floor of a high rise that had no power or water. The simplest daily tasks were a struggle. In order to get water she had to walk down nine flights to a beach where a shower was still running. The island had a shortage of gasoline so the assistant to the Secretary of Education drove the team around in her mother's car as it still had gas in the tank. Without power the traffic lights were out, roads were closed and debris blocked their way. At time, it took 45 minutes to drive a half mile.
Favretti and her colleagues started to work at the Department of Education offices until the power grid crashed leaving most government offices without power or water. For the next few days they worked in seven to eight locations where there were generators, and when those ran out the ended up at the Department of Corrections where hundreds of workers from many government departments were attempting to carry on their work.
Though Favretti's group was brought to Puerto Rico to reopen the schools and rewrite the curriculum, they quickly realized that these were not the right priorities.
Favretti said, "It took a whole day to understand the magnitude of what they were asking us to do and to convince them that it was too much. It took three days to figure out the difference between what they wanted and what they needed – and what they needed and what they could do. What could I do to help the teachers function when they came back?"
The Secretary of Education had asked the teachers and principals to report back to work on October 16 and clean and rebuild schools with the goal of reopening on October 23.
After interviewing teachers, Favretti's team found that many of the teachers' homes were destroyed, flooded or filled with debris. People were exposed to viral infections and there were shortages of food. During their stay, a teacher died of cryptosporidium from tainted water. Teaching materials, books and supplies were gone and the teachers were expected to provide for their classes out of their own funds.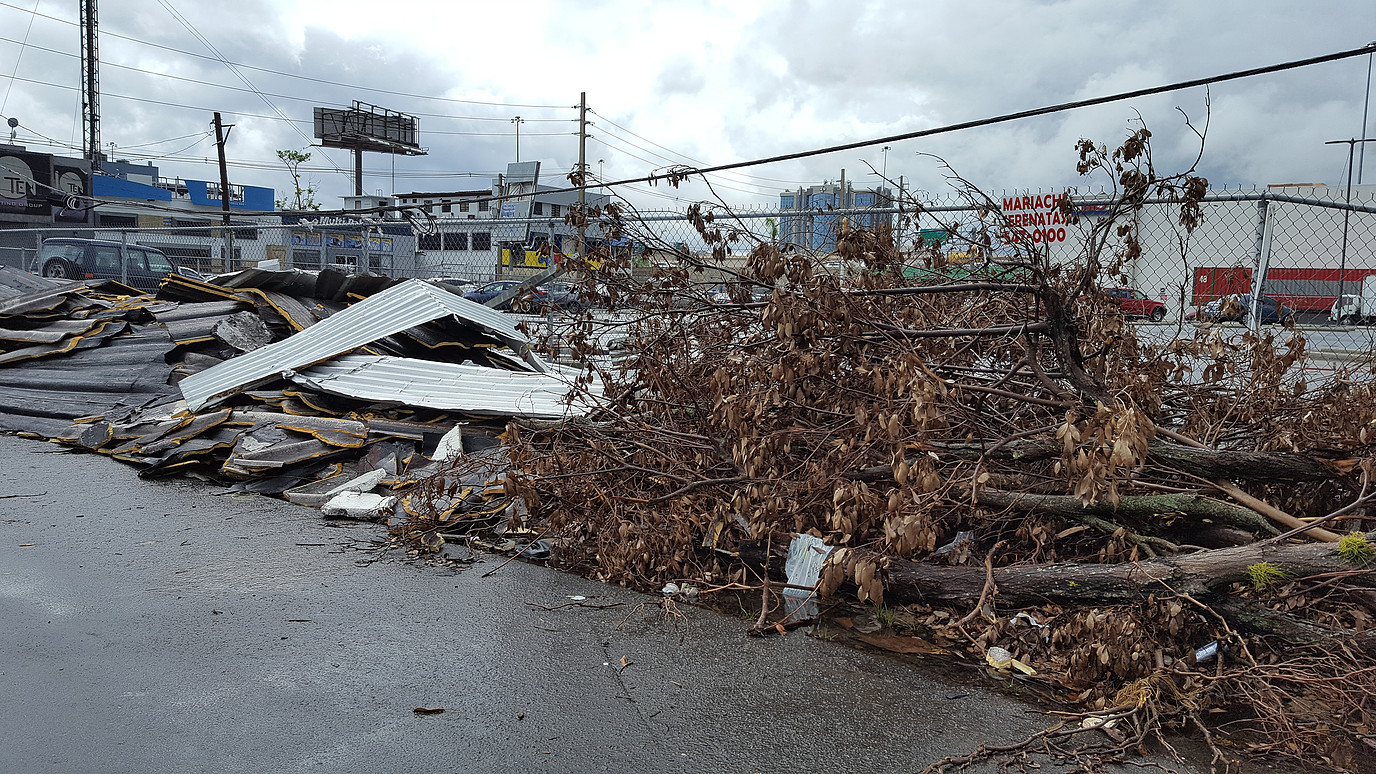 On her blog Favretti said, "We learned that teachers are expected to provide EVERYTHING. Typical teachers spend $70 a month on copying toner for their personal printers, buy paper, books, and any other materials for their classrooms, as well as painting it and the outside of the school too, at their own expense. A typical teacher is paid $25,000 per year, and living expenses are quite like New York City (because PR is an island). They have been to their schools, and have been shoveling them out, helping to fix plumbing and wiring, hoping to get generator parts, and in one case, teaching her (and others') students outside. They believe that there will be many schools without walls, water, or power come the 23rd, and do not believe that health and stability inspections will have taken place. There are 1,100 schools on the island."
Favretti and her colleagues determined that the department's first concern should be the health and safety of the students, teachers and buildings. They recommended that principals take a census of who was still available to work – as many teachers and students had left the island – and that the Department of Education do inspections to assess the safety of the buildings before re-opening. They also recommended that social workers be placed at schools to help children through the trauma.
They were able to realize some accomplishments such as working out a timeline for the opening of school and outlining some lessons in design thinking that could be taught without materials. But Favretti and her colleagues ultimately realized that they could accomplish more for the Puerto Rican schools from their desks at home where they had access to their own files and were not spending their time chasing power, water or internet access.
When she returned, Favretti did draft a handbook on design thinking and problem solving that can be used to solve real world problems such as the crisis in Puerto Rico. She has sent it to her colleagues in Puerto Rico and is hopeful that it will be translated into Spanish and used in the schools.
Seeing the crisis firsthand on the island Favretti was struck by the resilience of the teachers who she says "will do anything for the kids." She also noted another positive outcome of the crisis, finding that "people are being nicer to each other."
Encouraging people here in Scarsdale to be nice, Favretti asked everyone to come to a community dinner for Hurricane Relief on Monday November 6 from 5:30- 7:30 pm at the SHS Cafeteria. You can bring a favorite dish and buy a ticket. Proceeds will go to the American Red Cross. Learn more and buy a ticket here:
Add a comment