Conversation Paused on the Future of Greenacres School
Details

Category: The Goods
Published on

06 October 2016

Written by

Joanne Wallenstein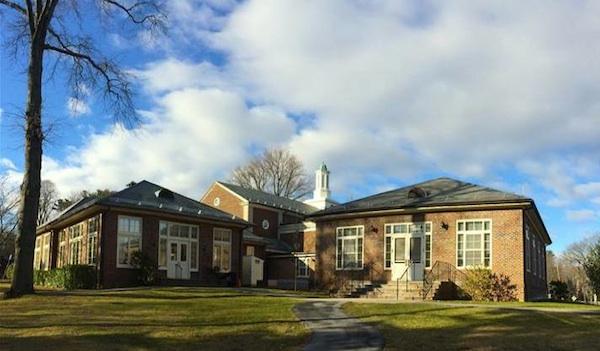 Has the conversation about the future of the Greenacres School come to a pause or a halt? In a September 29 email to the community, Superintendent of Schools Thomas Hagerman cited cost concerns about already-approved district projects and a polarized community as reasons to take a pause in the discussion about the future of the hundred year-old school. His email outlines some next steps but offers no timeline for a decision.
It was initially thought that the administration would make a recommendation for renovating or rebuilding the school by December 2016 in time for a community-wide vote a bond referendum in May 2017. However, as of now, there is no promise of a concrete proposal from the administration or a date to expect it.
When Dr. Hagerman announced his decision at the September 12, 2016 Board of Education meeting, some board members expressed a desire to have a discussion about the options so that the administration and board could take a leadership position and build community support for their proposal. But for now, the issue is off the board's agenda, precluding any input from Board of Education members and discouraging feedback from the community.
We asked a few community members what they thought about the pause and here is what they shared:
Rona Muntner:
"I hope that this pause allows the board to focus the decision on what is best for the children of Greenacres for the next 100 years."
Jon Kirsbergh:
"While I was initially taken aback by the announcement, I think Dr. Hagerman and the School Board made a responsible decision to take the time to re-focus the debate. Given the heated discussions that have surrounded the issue, I am hopeful the Board and Administration will use the time to explain to the community the goals it hopes to achieve with the project and how the various options under consideration do, or do not, achieve those goals. The Board and Administration are poised to take control of the process and are ready to lead the community toward a solution that provides for a facility that is in the best interests of the students of today and the future."
Xue Su:
"I think Dr. Hagerman and the school administration have made a wise decision to take a "pause" in the discussions about GA. Both the BoE and Dr. Hagerman have repeatedly expressed their commitment to upgrade GA school, but the funding to implement the plan needs to be approved by the whole village and it will set an example for the future upgrading of other school buildings in the district. I applaud the school administration enhancing communication with the community by sharing information through e-newsletter and I hope a well-designed final plan for the coming bond vote will be supported by the whole village."
What do you think? Use the comments section below to share your thoughts.
Scarsdale's Hyatt Park: Pay to Pee or Use a Tree
Details

Category: The Goods
Published on

21 September 2016

Written by

Stacie M. Waldman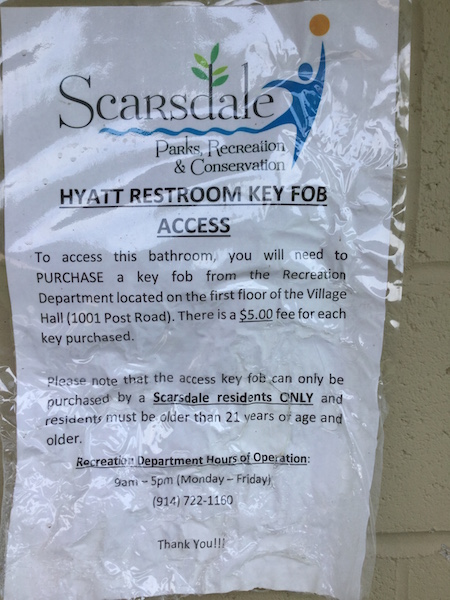 Scarsdale's newly renovated Hyatt Park off of Grand Boulevard or Potter Road has become very popular with residents and nearby non-residents alike because of its zip line, it's new and unique playground equipment, it's beautiful basketball courts and ample benches for tired caretakers. For months, park users watched in eager anticipation as the "comfort stations," known to the lay person as bathrooms, were completed. Very few parks have bathrooms in our area although this is the norm in places like southern California, for example.
The bathrooms were finally opened in August but for better or for worse (depending on who you ask), they are only accessible to Scarsdale residents. The reaction to this policy has been mixed. The posted sign reads (verbatim):
To access this bathroom, you will need to PURCHASE a key fob from the Recreation Department...There is a $5.00 fee for each key purchased. Please note that the access key fob can only be purchased by a Scarsdale residents ONLY and residents must be older than 21 years of age and older.
I spoke with Brian Gray, Superintendent of Scarsdale's parks, to get more information about the park itself as well as the bathrooms. "All Scarsdale parks are technically open to the public" he said. "Different parts of the park were funded by different groups. Residents from the local homeowner's association contributed money as did different organizations within Scarsdale," he continued. "Little league funded the bathrooms with $15,000 and Scarsdale softball contributed $2,000."
I mentioned some of the concerns people have written to me about since the sign was posted and the bathrooms were restricted as well as some of the comments people have made in support of the policy. "There were meetings with the neighborhood association and they had concerns about safety and security. Also the little league wanted to protect their investment," he responded.
Another concern several people had was what would be done during baseball or softball games when the village hosts a visiting team. Mr. Gray said, "All coaches are supplied with a key fob to allow for use of the bathrooms by players." That has alleviated some of the kickback that people have voiced about the limited bathroom access.
Many people support the key fob bathroom access for Scarsdale residents only. (These comments from Facebook include names if approved by the commentator.)
They have been doing this for a long time with the tennis court bathrooms at Crossway, the high school, and Brite Ave. There is also a bathroom that works with the key at supply field. The key is a little attachment to a key chain. I am just so happy to have bathrooms at these places, versus many of the other areas where I have to drive kids to a bathroom. –Scarsdale resident Paulina Schwartz
The key also keeps strangers out of the restrooms. Think about all of the safety issues. It's great that they built a bathroom there. A few years ago, the Village didn't even want benches or tables in parks for fear that teenagers would hang out. They've come a long way and I say "hooray!"
This is an example of "direct taxation" where one pays for the specific use. It's just like paying a toll on the thruway. Otherwise, the cost would be spread out amongst all of us; and the last time I checked, people were complaining about taxes... –Scarsdale resident
My husband just picked up a key and was told that it's only good at Hyatt Park -- i.e. wouldn't work at Crossway. I'm okay with the general idea of a resident park bathroom key, but if we have to have a separate key for every park, it's really not workable. –Scarsdale resident
I do think to keep bathrooms orderly there should not be open bathrooms and I like idea of a key fob but perhaps each family should be allowed 2 per household and be required to pay for additional and lost. –Scarsdale resident
I think that people are really too worked up about this issue. It is not in the town's best interest to leave bathrooms open and unsupervised for obvious reasons. It's not about exclusivity as I see it, it's about practicality and safety.
Having lived right up the street from Hyatt for many years (I've since moved), I agree that the bathrooms should be locked. There are a lot safety concerns for the residents who live right near the park when bathrooms are left unattended and open to the general public. I've lived here long enough to hear about all sorts of crime and vandalism to locked private homes and cars. My husband has witnessed people sleeping in Hyatt park overnight in years past. It's not practical for the town to send someone out to lock bathrooms at the end of the day. My understanding is that the bathrooms were installed primarily for sporting events because it is difficult to have long games and no bathroom available. I can understand the town's perspective in keeping its property under control for maintenance and safety purposes. It might not be ultimately convenient for park users but obtaining a key fob is not onerous. –Shari Soloway, Scarsdale resident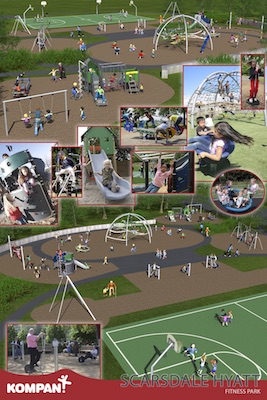 This has been the same rule for years and years. I Iike it. I bought multiple keys which helps. –Scarsdale resident
I think it may be naive to think that these are truly public parks. They are not. They are Scarsdale parks established and maintained with Scarsdale tax dollars. While anyone can come and use them, they are primarily for the use of Scarsdale residents. It's inconvenient to live a couple of blocks away and not have access to the bathroom. Isn't it nice they have access to the park? Plenty of parks in plenty of places don't have bathrooms and people survive. As the saying goes, "membership has its privileges." In this case, membership is bought with our spectacularly high tax dollars. The privilege: bathroom access. –Scarsdale resident Kiki Hoffman
Other people wrote in expressing their displeasure that the bathroom is accessible only to Scarsdale residents who have purchased a key fob.
What kind of message are we sending to our kids whether they live in Scarsdale or live in the town over? I already know it's a privilege to live in Scarsdale. We pay high taxes and housing prices but the perks of that include a top-notch school district and easy access to Manhattan. Do we have to rub it in our neighbor's faces from New Rochelle and Eastchester even more that we are wealthier, more privileged, and have better schools? We have friends in these towns that we meet on occasion at Hyatt park or elsewhere, and frankly, I feel embarrassed by the policy. –Scarsdale resident
I disagree with Scarsdale's approach. If the park is a public place, then the key fobs should be available for purchase to parents of surrounding neighborhoods (Scarsdale PO, Eastchester, etc). The fee should cover any expenses to keep the bathroom maintained.- Gabriella Fleurimond, Eastchester resident
Putting a restriction like that on a public toilet in a public park is ridiculous! Maybe a sign saying to please help keep the facilities clean would make sense but that sign is offensive and ridiculous.
The only thing that I can think of is that there may have been problems (i.e. vandalism) that caused the restriction and sign to occur, but if not, then it seems completely unwarranted. -Robyn Bedil, Scarsdale resident
It feels so exclusive and unfriendly to only allow Scarsdale residents to use the bathrooms. I'm not sure I'm a fan of this. –Nikki Hahn, Scarsdale resident
What were the reasons for this policy? Is it for safety purposes (they want to keep them locked so teens don't use it as a gathering ground), is it to prevent vandalism, is it to protect their children? The park is a public recreation area. Yes, it's located in Scarsdale but it is a park and nowhere does it say that only Scarsdale residents can use it. I can't see what they gain from preventing young children from accessing the bathrooms. Just say you are at the park with your child and he/she desperately needs the bathroom and he/she sees all of the other little boys and girls freely coming and going, you have to then explain that they can't use the toilet because they don't live in Scarsdale. Instead they have to pee in the woods or in the river behind the playground. That doesn't seem safe or fair to me. What next, they lock the swings? Or maybe they should build a wall around the entire playground that only allows Scarsdale residents to enter with their precious key fobs. –Eastchester resident
I was just at that park last week with my girls and of course, my younger one had to go to the bathroom. I was thrilled (at first!) that there were bathrooms right on the premises. Then, I saw the note and we had to scurry home. Part of me can fully understand the horrible clean-up and maintenance of a public bathroom. I have certainly used them in Bryant Park, etc. On the other hand, how can it be fair to public park goers that some get to pee in comfort, and others of us have to scramble?
-Jody Cohen, Eastchester resident
Seems a little silly that they are keeping it solely for Scarsdale residents and charging for the key. It is a public playground, no? The facilities on premises should also be public and accessible to everyone who plays there. -Edgemont resident
We've been to Rye Rec Park. There are restrooms available for anyone to use. -Heedan Chung-Goh
Personally, I think the policy sits in the gray area of public decency. I have friends who grew up here in Scarsdale and they used to drink (as minors) and hang out at Hyatt Park because it was set far back from the road and there were multiple exits for eluding the cops. Teens are still doing that today as evidenced by the broken glass. People have used Hyatt Park as a hangout well before the "comfort stations" were put in place. If the doors could be locked remotely overnight, which it sounds like they can, I think that could alleviate many of the safety and security concerns as well as the vandalism fears. Security cameras could be installed as they are many other places in the village to deter people not just from vandalizing the bathrooms but from illicit or illegal activities in the entire park.
Living in Scarsdale, or any other town that is wealthy or not, is not like purchasing a membership to an exclusive club. There are country clubs and private jets for that and the clubs often have playgrounds (and potties) for members and their guests only. The schools are for taxpayers' children. The parks, however, are open to all including the school playgrounds after school hours. My kids didn't go to preschool with all kids from Scarsdale and more days than not, we meet friends from nearby towns at area playgrounds. Furthermore, if the bathrooms were built primarily for use by athletes during long sporting events and with little league funding the majority of the project, it can be argued that only members of little league and softball should be granted bathroom access.
Many of the Eastchester parks now have serviced port-a-potties (also funded by little league). They're free and can be used by Eastchester tushies or Scarsdale tushies at any time. I feel for the parents and guardians of little kids who are being potty-trained and have to try to run home or have their kids urinate right there in the park. We all know how hard it can be to get kids out of the house and the anxiety that goes along with having to run home for an emergency bathroom run. The "general public" would likely not abuse the bathrooms at Hyatt. The daytime crowd is moms, dads, grandparents and nannies with kids; older kids come and use the basketball courts. The village should at least allow people from the surrounding neighborhoods (Edgemont, Eastchester, and New Rochelle for example) to purchase a key fob if they're willing to do so. Some commentators suggested charging non-residents more to help cover maintenance costs since Mr. Gray mentioned that the $5 key fob fee barely covers the cost of the device. The great thing about the key fob entry system is that it can likely be locked remotely/electronically at night and the village can see who has used their key fob for the bathroom. So security and safety measures are already in place.

Overnight on September 17th, one of the Hyatt Park bathroom doors was forced open and the bathroom was vandalized ($2,000 estimated repair cost). Some playground equipment was also broken. The bathroom door was locked at the time and it was forced open. If there had been security cameras the vandals may have been deterred. The criminals have yet to be caught but it is unlikely that the vandalism was caused by a mom in Eastchester with a toddler that needed to poop.
Our neighbors use the Scarsdale library and drive on Scarsdale roads. They pay the village's meters because they patronize village businesses. They can use the trash bins at our parks; they can use the swings, the see saw, the zip line, and the climbing structures; they can have basketball games with their friends; they can use the water fountain at Hyatt to refill their water bottles. But they can't use the bathroom unless they are playing travel softball. Wouldn't it better to use the toilet instead of a bush?
What do you think? Post your comments below.
Revaluation Update
Details

Category: The Goods
Published on

07 September 2016

Written by

Joanne Wallenstein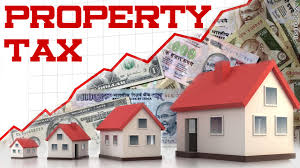 The Scarsdale Board of Trustees met in executive session on Tuesday at 3 pm to discuss "Various Legal Matter Relatives to the 2016 Revaluation Project." We questioned both Village Attorney Wayne Essanason and Deputy Village Manager Robert Cole on what those legal matters might be, but neither provided additional information.
We later heard that the Trustees were discussing, among other matters, the contract with J.F. Ryan, the man who conducted the 2016 revaluation. The Village has withheld $43,000 from his original contract. In addition, Ryan asked for an additional $6,000 for the time he spent preparing for and attending the August 17th meeting and he has not been paid for that time. On Tuesday, Trustees were consulting with an attorney on what actions they might take and also planning how revaluations could be conducted in the future. At a recent meeting, Ryan failed to provide documentation for the assumptions behind the model or validate the results.

We also wrote to the NYS Office of Taxation and Finance to find out if there was a possibility that the state could invalidate the revaluation, as many readers have suggested. We were referred to Geoffrey Gloak, the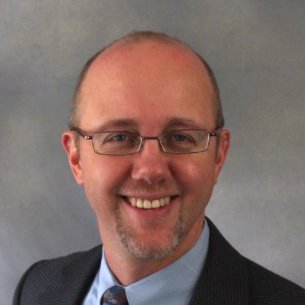 Director of Public Information at the NYS Department of Taxation and Finance. He said, "It isn't the New York State Tax Department's role to validate or invalidate the reassessment. Our role is to determine a tentative equalization rate, which we expect to do later this month. For more on equalization rates, click here:"
So to those who were looking to the state to void the revaluation, it is clear that they will take no such action.
If you care to comment on these and other issues, please include your name and street address.
A Team to Watch: Raiders Field Hockey
Details

Category: The Goods
Published on

13 September 2016

Written by

Emmeline Berridge
After beating back-to-back Class A State champions Mamaroneck in their season opener last Wednesday, it became obvious that Scarsdale Girl's Field Hockey is a team to watch this year. The Raiders shut out Mamaroneck 4-0, turning the tables from last year's 5-0 loss. Sophomore starter Julia Jamesley was excited about Wednesday's win, and believes that the momentum from their victory will propel the team forward through the rest of the season. "After finally beating Mamaroneck, I think we are all very determined to play our hardest and push ourselves to win most of our games."
The team lost nine seniors after last year's season, providing an opportunity for underclassmen to step up and play bigger roles. Team Captain and All State player Erin Nicholas noted that this year's team is younger and much less experienced than last year's, but what they are lacking in experience, they are making up in athleticism. "We have a lot more speed this year which helps us quickly transition the ball from defense to offense," Nicholas said. She also mentioned that there are advantages to having a younger team. " A lot more kids on this year's team are determined to do well and work hard both in games and during practice". Jamesley also recognized the way that the underclassmen are handling the loss of experienced from last season. " Even though we lost a lot of key players, we are definitely creating a strong dynamic, the underclassmen are trying to step up, and we are beginning to work better as a team."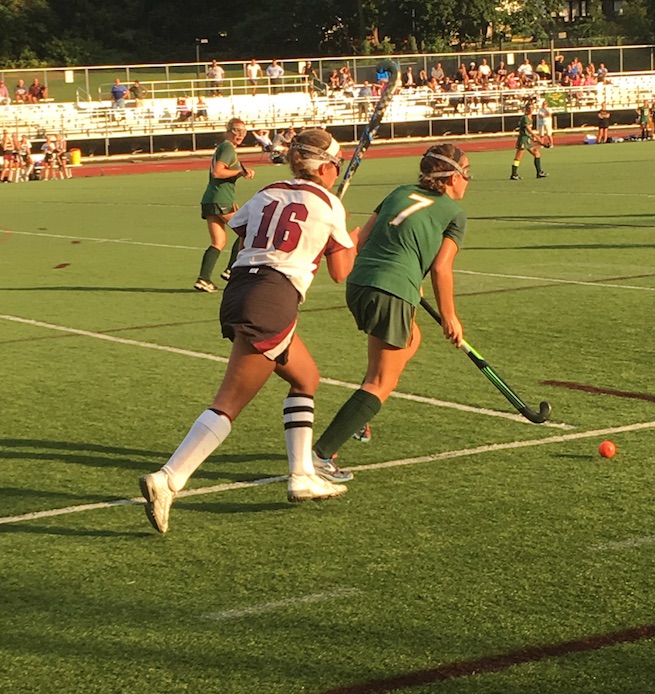 Coming off their win on Wednesday, the Raiders played their most formidable opponent, Lakeland, on Friday. The Lakeland team has dominated New York State Girl's Field Hockey for the past decade, winning seven straight Class B State Championships with their most recent state win in 2015. Although many teams would be wary about playing such a strong team, the Raiders embraced this challenge and used it as a way to hone their skills. "The benefits of playing a strong team like Lakeland is that we can learn from the way they played against us" Nicholas said. "When playing such a great team, our weaknesses are exposed. This helps us learn more about our team and the things we can work on both individually and as a group." This mentality helped the Raiders, leading them to fight until the last whistle, ultimately losing 3-1. The Raiders looked strong throughout the entire game, with Lakeland capitalizing on only minor lapses in the team's play. Nicholas is excited to treat this game as a learning experience to help the team for the rest of the season. "We can now watch film on how they played to see what worked well for them that we could maybe implement into our play."
Looking forward to the rest of the season, the Raiders hope to continue improving and bonding as a team. Spectators should be excited to see how much this young ambitious team can accomplish this season.

How to Handle a Dog Attack
Details

Category: The Goods
Published on

01 September 2016

Written by

Jill Fisher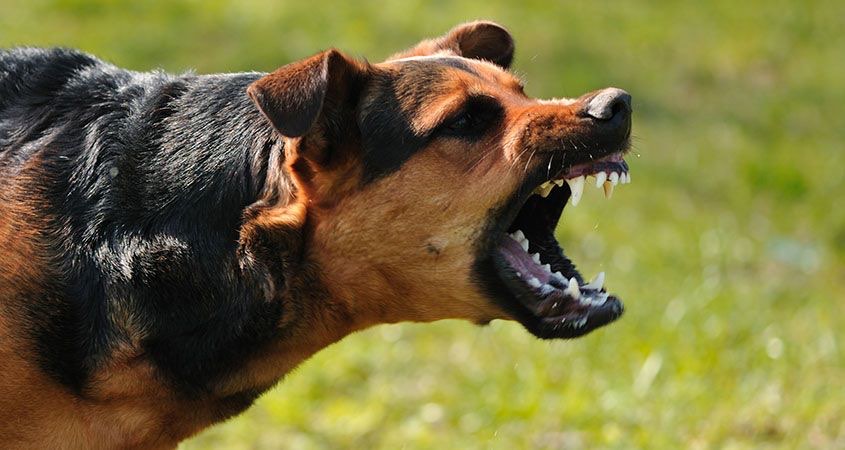 Recent reports of dog attacks on this site (full disclosure: I was a victim) made me realize how little most of us, dog owners and civilians, know about this topic. In my case, I was carrying my sleeping shih tzu in my arms when a wheaten terrier burst out of a house through an unsecured door, ran across the street and jumped on me in an attempt to get to my dog. I dropped my dog when I realized that my arm was covered with blood; the wheaten's owner and other neighbors ran over as I scrambled to grab my dog away from the attacker, getting a few more bites in the process. After my visit to the ER and the ensuing court date, I wondered if it would be helpful for others to understand what happens in the unfortunate case that you or your dog is attacked, or if your dog is the aggressor.
As you might expect the Scarsdale Village Code, has a section on animals (Chapter #141, and I was very interested to find that "no person shall keep any swine within 300 feet of any dwelling). And the Village has a brochure on the Rules and Regulations for Dog Owners. Most of this deals with pet waste, leash laws and licensing (yes, Fido, you are supposed to renew your license annually).
But what happens if you are attacked (and I don't mean a little nip or bared teeth)?
In Westchester County, most dog bites are handled by the municipality where the dog resides. After an incident, the police department is required to file a form with the county health department, which most importantly will contain the dog's rabies vaccination record. The report will also go to the animal control officer, who in Scarsdale is a 15-year veteran of the force. He is then charged with determining if a summons will be issued (i.e. it's a violation if the dog was off-leash) or if a "dangerous dog" report should be filed, which would lead to a court date for the offending dog's owners. Depending on the severity of the case and any prior history, the court's decision can include requirements such as the installation of an electric fence or a mandate that the dog not be walked by a child. Although it would seem obvious that no dog should be walked by a person unable to control it, sometimes the obvious must be stated.
If a dog is deemed "dangerous", his name is added to the county registry. Any future incidents could lead to criminal charges against the owner. Dogs are rarely (if ever) euthanized in this county.
If you are attacked by a dog, you should do the following:
Seek medical attention. Dog bites are considered "dirty" wounds, and Steri -strips are used instead of sutures.

Take pictures of any injuries, get contact information for the owner and names of any witnesses.

Notify animal control (through your police department). And dog attacks need to be reported in order for the community to be protected. In my case, a prior attack on a pug who required 5 stitches to his ear went unreported. The pug's owner, unaware that the other dog had already had been taken to court, did not report the incident because the attacking dog's owner paid the veterinarian bill.

Do not sign anything, meaning a settlement from the other party's insurance company until you are sure who will pay your medical bills. Most insurers say they will pay your medical bills, but they usually mean the copay plus an amount for "pain and suffering". Check with your health insurance company to be sure that they won't expect you to pay the rest if you accept a settlement (mine would have).
If it is your dog (off Fido):
Be prepared to show your dog's vaccination records.

Contact your insurance company; most homeowner's policy cover dog bites.

Contact a dog trainer to ensure that this behavior never happens again.