A-School Students Go To Work!
Details

Written by

Sydney Goldman

Category: The Goods

A key component of the Scarsdale Alternative School curriculum is the January Internship Program that gives SAS students the opportunity to spend the month learning in a different way than they normally do. Founded in 1973, the SAS Internship Program suspends class time for the month to allow students to pick an internship of their choice. Students commute to local businesses in Scarsdale, Westchester and New York City or even go abroad. These internships allow students to focus on other interests that they wouldn't be able to learn from within the school curriculum. Students are expected to spend the same 35 hours they normally spend in school at an internship assignment. However, if students are taking classes in the high school, they still have to attend those classes, making their internship hours a little harder to manage.
The mastermind behind the program is teacher and A-School internship Coordinator Jeanne Cooper. A huge advocate for the program, Jeanne remarks that the major advantage to students partaking in these internships is that they learn to move through the world more independently, gaining the new experience of taking public transportation or learning to be on time. Jeanne notes that she loves going to visit her students at their internships. She says, "I love to see my students working in a different way and in a different environment than they do at school. It shows other sides of my students I've never seen before."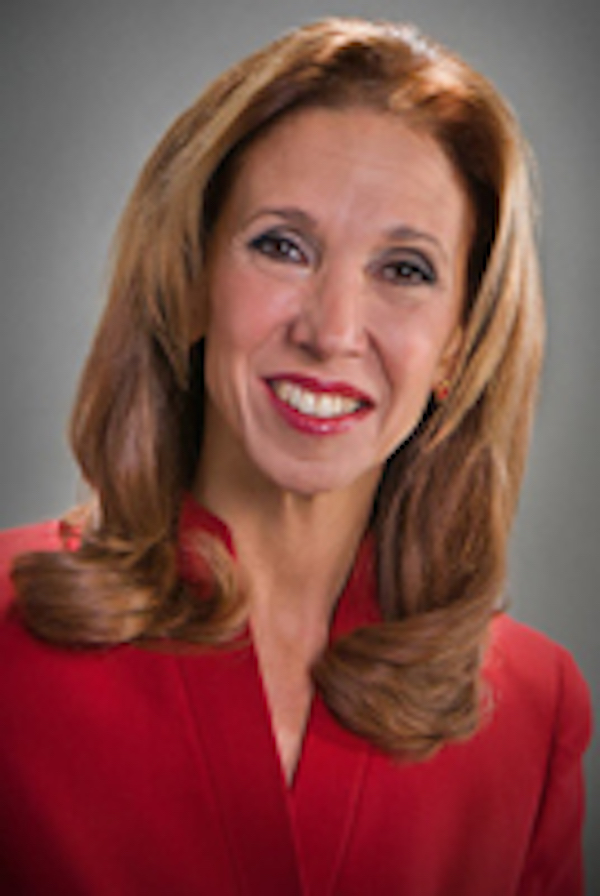 However, she acknowledges that the program is tough for students who cannot miss classes taken at the high school which are not suspended for the month of January. Since the students are still responsible for attending those high school classes, it can be challenging for them to make the most of the internship program.
Wanting to get in touch with your NYS Assemblywoman?
Ross Forman '19 is spending the month working for New York State Assemblywoman Amy Paulin as a legislative researcher. He has enjoyed his time researching bills and prospective bills that may be introduced into the Assembly. Ross says, "I find it really interesting to learn about government at a local level because people in the office really respond to constituents' questions and concerns. I was surprised to see how many phone calls constituents make to the office regarding an issue that they want the Assemblywoman to advocate for."
Curious who is helping out in your child's classroom?
Alex Wilson '19 is working as a class aide for her former second-grade teacher, Mrs. Farella, at our local Greenacres Elementary School. She mentions how her favorite part of the job is getting to know the students. Alex says, "It feels so weird to watch the class that I took nine years ago from a staff member's perspective- it's like experiencing it with a new set of eyes."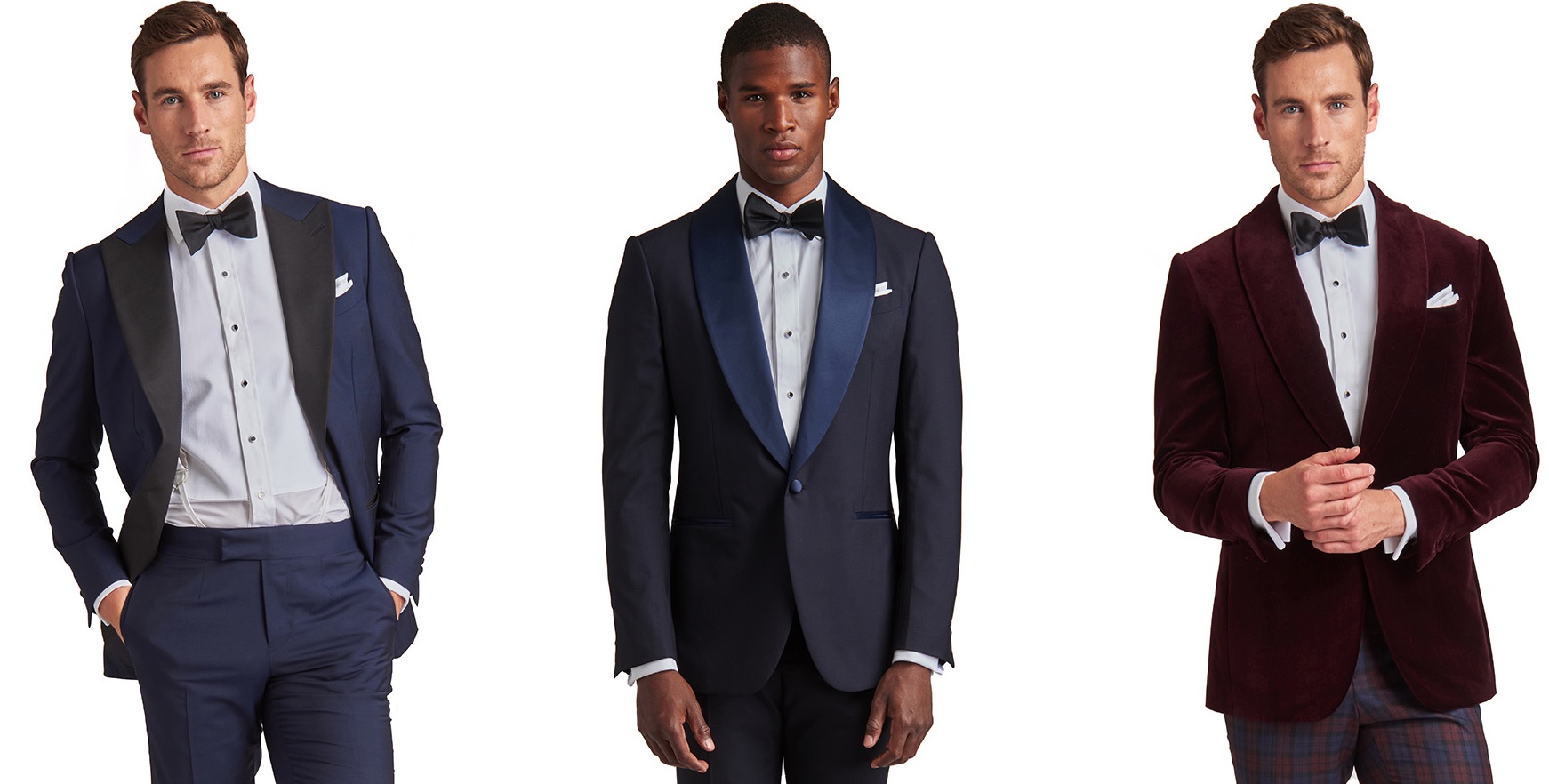 In need of a new suit?
Matthew Kuo '18 is interning for Knot Standard, a custom menswear and suit company in NYC. Kuo has been working on prototyping a dress shirt subscription service and researching ways to revamp the showroom. He's getting the opportunity to visit other companies' showrooms to figure out how to best design Knot Standard's.
Looking for the perfect dress as prom season approaches?
Emma Kornberg '18 is working for Geraldina's Couture, a dressmaking company in Hartsdale. Emma shares her experience of going to a wedding expedition, helping the company run a fashion show, and helping customers make appointments. Emma notes, "It feels great to know that the company trusts me to help with big projects. I even had the opportunity to create a flower by burning the edges of fabric and sewing them together, which was then sewed on to a dress for a flower girl!"

Learning to lobby?
Hannah Lewis '18 is interning for Planned Parenthood's administrative office in Hawthorne. She has had the opportunity to call congress, senators, and NYS assembly members to update them on the latest news about Planned Parenthood. Hannah notes, "I love working for an organization that shares my beliefs even if I'm simply doing small tasks."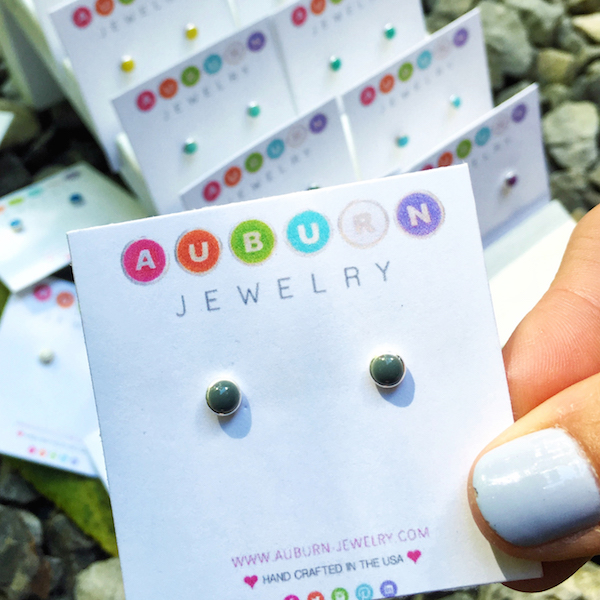 In need of some new jewelry to keep up with today's trends?
Kimmy Markowitz '19 is working for Auburn Jewelry, a handmade jewelry company. Kimmy keeps the website updated and tries to find other similar business that would want to collaborate and do giveaways. Kimmy notes, "My favorite thing is seeing how the backend of a business works and how the company tries to get more publicity."
Looking for some new personal care products?
Jordan Kraut '18 is interning for the St. Ives Global Team at Unilever, a consumer goods company that is known for their personal care products and cleaning agents. Her task is to help the team with social media and competitive analysis. Jordan says, "So far working for Unilever has been a pretty cool experience! I love how they treat me like an adult and give me my own laptop and email for the month. I really feel a part of the team!"
Are your company's products struggling?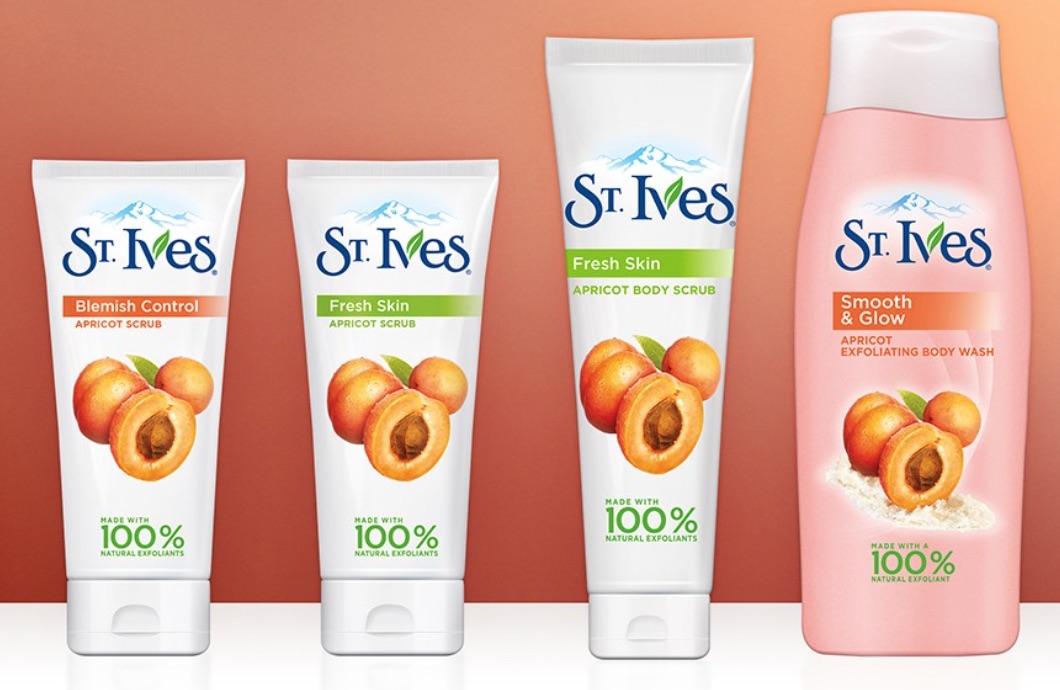 Zach Friedman '18 is working for Creative Engineering, a product development firm in Bronxville. Zach spends his time trying to find solutions for struggling products and working with 3D printers and laser cutters. Zach notes, "I love working with only six young, hip designers in a small environment because I feel more useful."
The program enlightens A-School students but also helps staff businesses that need extra hands. Some of the business owners look forward to January when bright, energetic, savvy students join their staffs. One business owner said, "I love my A-School intern. I wish she could be here all year."
Scarsdale Curator Linda Wolk-Simon Brings the Art of 17th Century Rome to Fairfield University
Details

Written by

Joanne Wallenstein

Category: The Goods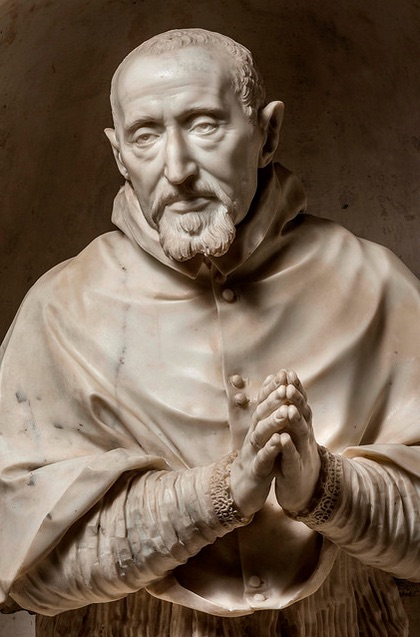 Scarsdale resident and renowned curator Linda Wolk-Simon is making headlines in the art world with her upcoming show of works from the Church of the Gesu in Rome that have never left Italy before. On view at the Bellarmine Hall Galleries of the Fairfield University Art Museum will be masterpieces by the great baroque sculptor and his contemporaries Gian Lorenzo Bernini, Giovanni Battista Gaulli and Ciro Ferri, three of the leading artists in Rome in the 17th century, as well as a stupendous jeweled and gold Cartagloria (richly ornamented altar cardframes) and a magnificent embroidered chasuble (vestment) made for the church's great benefactor, Cardinal Alessandro Farnese—one of the finest examples of its kind to survive from the Renaissance. The large painted wood model of the apse (the semi—dome behind the high altar) by Gaulli is essentially a miniature version of the actual interior of the church with his fresco decoration included, and is one of the many visual treats the exhibition offers.
The exhibition titled, "The Holy Name – Art of the Gesu: Bernini and His Age" runs from February 2 through May 19. It will showcase these extraordinary works of art normally found within the Church of the Gesu, which is the mother church of the Society of Jesus, founded by Ignatius of Loyola in 1540 in the charged religious and political climate of the Counter-Reformation. Visitors will learn about the immensely talented artists who created the works and the powerful and strong-willed personalities whose ambitions and financial means made it all possible.
The big attraction is Bernini's bust of Cardinal Roberto Bellarmino that has never left Rome before. Striking for its lifelike naturalism, it is one of Bernini's early works and particularly meaningful because Roberto Bellarmino (the antagonist of Galileo) is the patron saint of Fairfield University.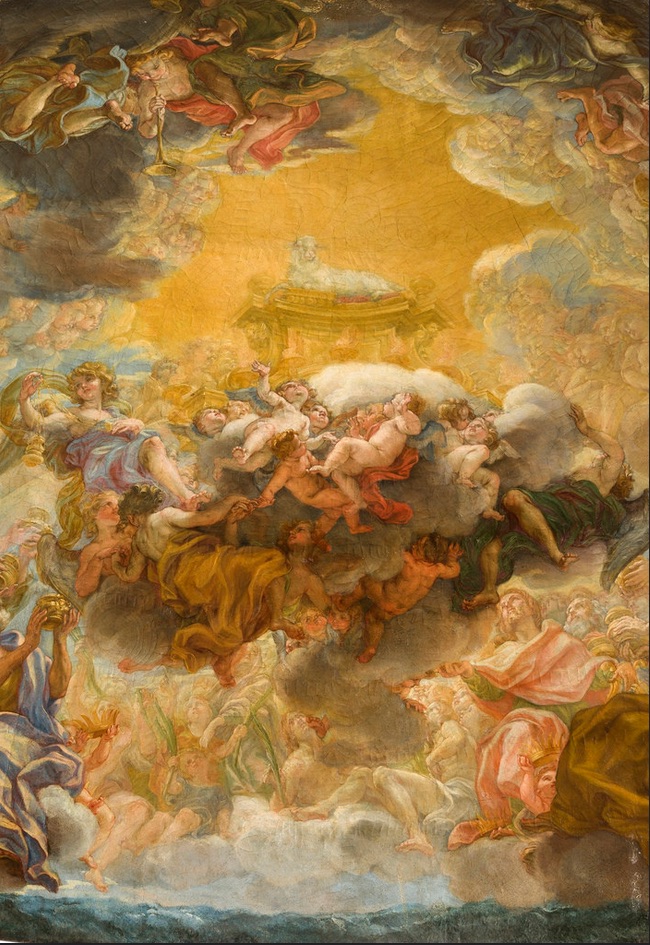 The landmark exhibition celebrates Fairfield University's 75th anniversary and presents the five works from the Gesu itself with over fifty paintings, sculptures, drawings, prints, rare books, historical documents and objects from American public and private collections that elaborate the story of the founding of the new religious order, the building of its dazzling church, and the canonization of its first saints.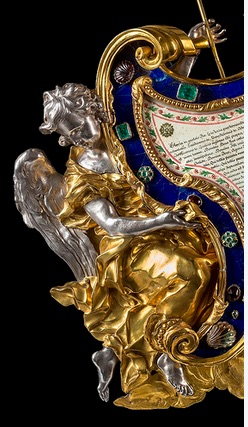 The exhibition was over two years in the planning, the time it took to negotiate the complicated loans from Italy. Simon went into it knowing that getting even one of these major works of art would be a coup—getting all five that she requested was nothing short of a miracle. Commenting on the exhibit, Philippe de Montebello, Director Emeritus of the Metropolitan Museum of Art said, "If I were still director of the Metropolitan, I would be jealous of Fairfield doing this show. It's simply incredible. It brings to the Fairfield University Art Museum some of the greatest artists working in 17th-century Rome."
The exhibition is free and open to the public and can be viewed at Bellarmine Hall Galleries at the Fairfield University Art Museum from February 1 – May 19, 2018. Hourse are Tuesday – Saturday from 11 am to 4 pm. An audio guide narrated by Paul Lakeland, PhD, Kelley chair and professor of Catholic studies will be available. A lecture series on Italian Renaissance and baroque sculpture is being offered. Visit here for details: Fairfield.edu/museum.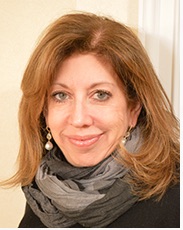 Curator Dr. Linda Wolk-Simon is the Director and Chief Curator of the Fairfield University Museum. She came to Fairfield University in February 2015 after 25 years at the Metropolitan Museum of Art where, from 1986 to 2011 she served in many posts, including curator in the Department of Drawings and Prints. While at The Met, she organized a highly attended Raphael exhibition and was co-curator of the well received Art and Love in Renaissance Italy.
Dr. Wolk-Simon specializes in European art of the 15th-19th century with a concentration on the Italian Renaissance, and has published extensively in her field. She is a highly sought-after speaker, having lectured at museums around the country and spoken at conferences in Europe and the United States. She was also an associate editor and reviews editor of the quarterly scholarly journal Master Drawings for several years. She also spent two years as the Charles W. Engelhard Curator and Department Head at The Morgan Library & Museum in New York City, where she organized a critically acclaimed exhibition on Degas, and was responsible for implementing and directing the Morgan Drawing Institute, a research center devoted to fostering scholarship in the field of old master and modern drawings.
She holds a Ph.D. in history of art and a B.A., summa cum laude, both from the University of Michigan, Ann Arbor.
Fairfield University Art Museum
1073 North Benson Road
Fairfield, CT 06824
(203) 254-4046
museum@fairfield.edu
New Year's Wishes for 2018
Details

Written by

Joanne Wallenstein

Category: The Goods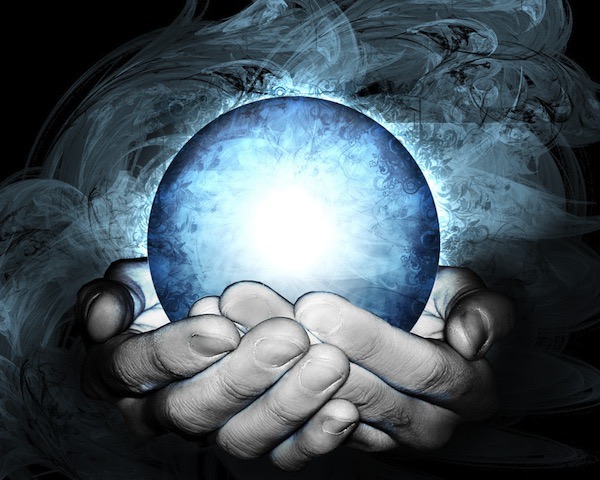 We asked some of our local friends to make resolutions and wishes for 2018 –-for both themselves and the country. So many express dismay about the powers that be in the White House and ask for better leadership this year.

On the personal front, parents want happiness for their children and they want to enjoy their own lives and be better people.
We thought they would be interesting to you. See below – and send us your resolutions or wishes in the comments section below.
Happy New Year!
Personal Wishes:
1. Stay involved, grow personally and professionally, and make a difference!
2. Embrace the wonderful and meaningful moments in life – perspective!
3. Lose weight
4. I hope to be kinder to my family, to others, and to myself. I hope to appreciate every day.
5. I will try to focus on the positives in my life and not on the chaos in the world.
6. Talk less
7. Be a better listener
8. I want to have more fun (and do so being a size 4)
9. Don't sweat the little things!
10. Have a healthy life, less food, less alcohol, more sex, more sex
11. Embrace the year with joy
12. I wish for my children's happiness
13. I want my son to find a job he loves
14. To be less greedy
15. To be a mother in law
Wishes for the Country and the World:
1. I wish for peace and patience and may the world leaders make up and protect the planet.
2. More sanity, ethics, more women in leadership roles.
3. Trump is out! Ryan is out! McConnell is out, Scotus remains the same!
4. A new haircut for Kim Jung Il (perhaps that's why he's so ornery!)
5. Good health, good weather, good friends, new Potus and Congress.
6. Everyone should shrive to get along and not focus on our differences and political agendas.
7. Good will, civility, and reconciliation rather than polarization from local to global and everything in between.
8. I wish that the Democrats will take the house and the senate. The world will be grateful.
9. I wish for a huge Democratic victory in November.
10. That many Democrats from high tax blue states move to low tax Red states and vote.
11. Globalism "trumps" nationalism, facism, sexism, and hate in all forms are highlighted and obliterated.
12. Turn back the clock and have Hillary win the election.
13. A Democratic House of Representatives
14. Lock him up!
15. A world with less conflict at a global level, on a national level and on a personal level –- get along for the sake of getting along.
What are your resolutions - share them in the comments section below:
Coming to Terms with a Tragic Loss
Details

Written by

Joanne Wallenstein

Category: The Goods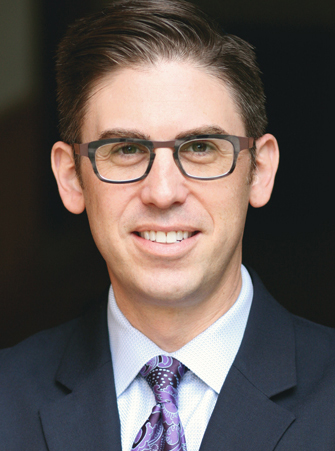 In the wake of a New Year's Eve plane accident in Costa Rica, many in Scarsdale are struggling to make sense of the death of an entire local family. Those who knew them mourn them ... those who did not know the Steinbergs personally wrestle with a tragedy, that before December 31, was beyond their wildest fears.
A memorial service for the family was held at Westchester Reform Temple on January 7, 2017. Senior Rabbi Jonathan Blake's life-affirming words brought comfort and understanding to many in the room and he kindly offered to share these words with the wider community on Scarsdale10583.
Here are his remarks:
We who were strangers to one another when we entered this synagogue have become as one family in our sanctuary. We are united in the terrible kinship of our sorrow, the shared human horror at what was, until Sunday, the "unthinkable," the common thread of our bewilderment, and the collective need to place all of our bruised and battered feelings upon the altar of a God whom the Bible calls "a Healer of Broken hearts, the One who binds up their wounds."
Twelve vibrant lives, two cherished families, one guide and two crew, all snuffed out in a blinding instant, and the hopes and dreams that die with them—we are mourning them all: all the unfulfilled potential, all the graduations and first loves and weddings, all the potential for another generation of children and grandchildren, all the healing work that yet could have been brought to bear on a hurting world, all the laughter and love and hope—all gone.
The Book of Leviticus tells the story of two sons of the high priest Aaron who die instantaneously, in blaze of alien fire. When their father learns the news the Bible records just two words, Vayidom Aharon in Hebrew, "Aaron fell silent." There are no words, no eloquent eulogy, no tribute, no matter how heartfelt, adequate to respond to this kind of brutal and tragic bereavement. Every song of the heart falls silent in the face of such a loss.
The poet Edna St. Vincent Millay wrote, "Gently they go, the beautiful, the tender, the kind; ... I know. But I do not approve. And I am not resigned."
We are not resigned to this. I have no spiritual medicine that can soothe the hurt. And there is some wisdom in recognizing that anesthetizing our souls to feeling pain also numbs us to feeling love.
And if you remember nothing else from this ritual of remembrance, remember this: grief is always reflected love. Our sorrow is monumental because our love for Bruce and Irene, Zachary, William, and Matthew is surpassingly great and is undiminished in death. And the love we come to express today will provide boundless support for Bruce's family, for his parents Irwin and Dianne, his sister Tamara (Tammy) and brother-in-law Alan and their children, for Irene's parents Margery and Allen, for her brother Robert, sister-in-law Rebecca, and their children. And of course we are here to embrace Olga who was family in every meaningful sense of the word. We are here for all of you.
The Jewish tradition speaks of a chatzi-nechama, a "half-measure of comfort," that comes from knowing that no one must grieve alone. I would add: not even the rabbi. I am blessed by the partnership of spiritual leaders who join in the common embrace of sympathy today. I bring our community the condolences of Rabbi Jacob Luski of St. Petersburg, Florida, who, in the coming days, will memorialize the Weiss family who perished along with the Steinbergs. Our hearts are linked to his community even as the memories of the Steinbergs and the Weisses are now forever linked. I bring the condolences of several of our elected officials, including New York Senator Kirsten Gillibrand, and hundreds of rabbinic and cantorial colleagues.
And I am grateful to share the bimah this afternoon with my WRT clergy colleagues, Cantor Jill Abramson, Rabbi David Levy, Cantor Amanda Kleinman, and Rabbi Daniel Reiser. Each of them enjoyed a special connection with the Steinbergs, tutoring the boys for Bar Mitzvah, celebrating with them at Confirmation, and seeing Bruce and especially Irene here for pretty much any community program available to the Jewish People.
I am most of all grateful to Randi Musnitsky, Senior Rabbi of Temple Har Shalom in Warren, New Jersey, who joins us for today's service.
Every heart in this room is carrying an overwhelming burden of grief. Emotional resources have been battered and drained. We come into this sanctuary with but one question on our lips: Why? Why should a family—why should this family, this brilliant, dynamic, philanthropic, fun-loving, close-knit, fundamentally good, caring family—be taken from among the living in the prime of life?
Intellectually we may understand the monumental indifference of Nature; that accidents, terrible accidents, disasters even, can, and do, happen; can, and do, afflict even the gems of humankind—intellectually we may be able to comprehend all of this, but, emotionally, we also understand that the sun should not set before it has risen; that leaves should not fall from the tree in the brightness of summer; that parents should never have to bury their children or their grandchildren.
And so we are left with Why, a question that echoes back a silence as profound and awful as the grave itself.
The only response to the Why of death is to go on living as magnificently and magnanimously as our time on earth allows. We have been summoned to this place and this moment by a tragedy beyond our control. We did not choose this.
But we always have a choice in how we respond, even to the unthinkable. And in this case, we can, and must, still affirm life. Some losses can be met only with an uncomfortable mixture of inconsolable anguish, courage, and affirmation.
And that is what Bruce, Irene, Zachary, William, and Matthew would have wanted. They would not want their beautiful and big-hearted lives memorialized in endless pain or bitterness. We are devastated by their deaths. But in the weeks and months and years to come, we will use our grief to make sure that the message of their lives, the joy the members of this family brought to one another and to so many others, the good deeds and acts of charity they had already begun to perform on behalf of so many others, the beautiful and heartwarming and funny and sacred memories they placed in our hearts and minds, the stories of their lives—cut short though they are—will not die with them.
Many have asked: "What can I do to help?" The outpouring of support from the WRT and Westchester communities, from the Bridgewater and UJA-Federation and AJC and Seeds of Peace communities, from the Hopkins and Penn and Fieldston communities, from the Jewish community here and in Israel, from friends of this family of every age and stage of life, from elected officials and even total strangers all over the world—has been extraordinary and, on behalf of the surviving family members, allow me to express how grateful we all are.
Let it be known in this sacred circle that actions speak louder than words; but most of all, know this: your simple and loving presence here speaks loudest of all. Thank you for your steadfastness. Thank you for the acts of caring that will continue to sustain the parents, siblings, nephews and nieces of the Steinberg family in days to come. Thank you for the generosity of spirit that will allow our community to love the living whom the Steinbergs loved in life, and continue to champion the causes they cherished. Let our good deeds be the way in which we give honor to our friends.
Scarsdale Village to Accept Prepayment of Village Portion of 2018 Taxes: Act Quickly
Details

Written by

Joanne Wallenstein

Category: The Goods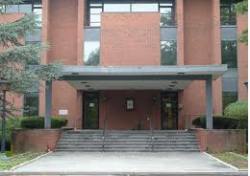 Good news: You can prepay your 2018 Village taxes if you act quickly. The Village is accepting payments in person through 5 pm on Friday December 29, in the drop box at Village Hall and online. Read the instructions from the Village of Scarsdale below:
Prepayment of 2018 Property Taxes Update
The Mayor and Village Board of Trustees convened a special meeting on December 28 and adopted a resolution allowing for the prepayment of 2018 Village property taxes prior to December 31, 2017. The Board acted to provide potential assistance to homeowners with maintaining certain property tax deductions on their Federal income tax largely lost due to the recently adopted Federal Tax Cuts and Jobs Act . Please be advised that the final determination regarding the applicability and deductibility of prepaying the Village taxes will be decided by the United States Internal Revenue Service.
The Village Board's action was taken pursuant to Governor Cuomo ' s December 22, 2017 Executive Order No. 172 which temporarily suspended certain provisions of New York State Real Property Tax Law. In the Village ' s opinion, this temporary suspension allowed the Village to issue an interim tax levy and warrant for the collection of property taxes in advance of our normal fiscal year budgetary process. As it is uncertain whether this interim warrant will in fact allow for the issuance of a final warrant once the normal budget process is completed and a budget adopted by May 1, 2018, the interim warrant adopted by the Village Board includes a 2% increase over the current Fiscal Year (FY) 2017-2018 warrant. This 2% is consistent with the New York State tax cap allowance for Villages for FY 2018-2019 and is predicated on funding certain contractual obligations known at this time. Ultimately the adopted budget will be based on the Village Board's deliberations, public input and funding decisions, and will be reflected in the final levy and warrant.
The December 23, 2017 press release issued by the Village was predicated on the best information available to the Village at that time. We always understood that the separate legislative bodies at the County of Westchester and the Scarsdale Board of Education would perform their own review and due diligence of the Governor's Executive Order and relevant statutory requirements and decide on the applicability and legality of issuing tax warrants for the prepayment of County and School taxes, respectively. Pursuant to this review, both the County and School District determined that they were unable to issue tax warrants at this time and could not allow for the prepayment of County and School property taxes.
For those residents who have already prepaid their County and School taxes in separate checks, the Village Treasurer will return those checks, which have not been deposited, in due course. Please be advised that without County and School warrants, the Village has no authority to deposit these funds and hold this money. For those residents who paid all three taxes using a single check, the Treasurer's Office will endeavor to contact you to secure a new replacement check for the Village tax only. The original check will then be returned. The legal date of receipt of the payment will be the date the original check was either delivered or postmarked.
Property owners interested in prepayment of the Village tax have the option of paying all or a portion of their 2017 Village tax. If you are unsure of this amount, it can be found on the Village website,
www.scarsdale.com. On the Front Page of the website, click on the icon titled " Property Inquiry " located in the center of the red tool bar. Navigate by street name and address to find your 2017 Village property tax payment information. Pursuant to the Governor 's Executive Order, payments may be made in person at Village Hall from 9:00 a.m.-5:00 p.m. through December 29, 2017. The Drop Box at Village Hall will be closed at the end of business (5:00 p.m.) December 29, 2017. Payments may also be mailed and will be accepted with a United States postmark, Federal Express or UPS shipment dated on or before December 31, 2017. Postage meter marks are not acceptable. Please note that on-line banking checks issued through personal or business accounts are not postmarked and cannot be accepted if received after December 31, 2017.
On-line payments through the Village ' s on-line payment option at www.scarsdale.com, are also allowed under the Governor's Executive Order. On www.scarsdale.com, go to the third icon in the red tool bar below the banner photo titled " Online Payments. " Click on this icon and follow the section " Pre-Pay 2018 Village Taxes " which include the following steps:
Step 1: Visit Property Inquiry and look up your 2017 Village tax bill here.
Step 2: With your last name and 2017 Village tax bill amount, click here to pay all or some of it online.
If you have any issues accessing the website or have additional questions, please contact the Village Treasurer ' s Office at (914) 722-1170.