Sapori for the Glorious Flavors of Northern Italy
Details

Written by

Judie Dweck

Category: The Goods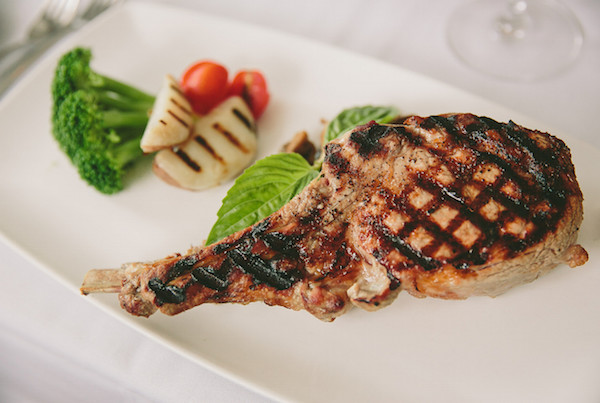 In Italian, the word for flavors is "sapori." In Westchester, Sapori is the place to savor the glorious flavors of Northern Italian cuisine. Sometimes we enjoy an Italian trattoria or a contemporary Italian bistro, but often, it is a classic Northern Italian restaurant that we desire. Then, it is time to visit Sapori.

The simple freestanding building has been home to Gregory's for many years to be followed by several other dining spots for shorter tenures. Judging by the food and service at Sapori, for the last four years, I expect it will be serving its guests for many years to come.

I had the pleasure of chatting with co-owner Kenny Balidemaj. One of five brothers, he grew up on a farm in Montenegro, and was surrounded by fresh food. "Good food is in our blood. I am a people person and love interacting with our guests. I have been influenced by my older brothers and learned about restaurants from them. At Sapori, we treat everyone the same. Quality and top service are very important here. We prepare everything to order and visit the market almost every day. Some of our most popular dishes are our freshly made pastas, branzino, veal chops and chicken scarpariello. Our sauces are light and highlight the excellent quality of our ingredients." On a bustling weekend evening, the dining room was tended to by Kenny Balidemaj, his brother Sammy Balidemaj and his nephew Eddie Vucetaj. They could not have been more solicitous. The kitchen is headed by Chef Giovanni Hasandjaj, who studied culinary arts in Montenegro and worked in many fine restaurant kitchens in the tristate area. The well trained wait staff is certain that your water glass is refilled and your silverware is replaced for each course. They attend to each table carefully but unobtrusively.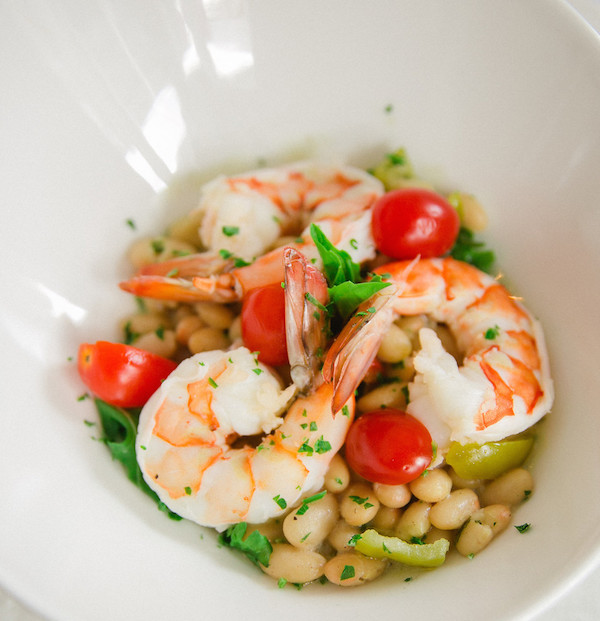 We chose a table at the bay window, overlooking the patio, where several tables are set, weather permitting, in full view of busy Central Avenue. On future visits we may choose the large dining room boasting a beautiful brown toned veined marble fireplace, or the intimate rear dining room. Adjoining these rooms is the bar area for a more casual experience. Down a spiral staircase is the wine cellar with a large selection of Italian and international wines, a perfect party setting. Note the tasteful traditional paintings and an elaborate crystal chandelier as your eyes gaze upward, as well as a balcony with a formally set table, a showpiece which sets the mood for your dining experience.

We settled into our comfortable tapestry upholstered chairs at our crisp white linen clad table. If I were with several guests I might choose the circular tapestry backed banquette. With mellow music in the background, we nibbled on house made breadsticks, rustic bread, olives and cheese and a cruet of oil and vinegar. Antipasti, or the dishes that precede the pasta course are classic and delicious here. From the menu we loved the gamberi alla griglia. Colossal, and I really mean monumental sized grilled shrimp, were tossed with Tuscan beans, arugula and sliced cherry peppers for a bit of heat in a light dressing. Of the daily specials we sampled the stuffed portabello mushrooms. This giant mushroom cap was filled with a shrimp and crabmeat mixture. The meaty textured mushrooms paired well with the fresh seafood for a hearty starter. Another special was crab cake. Its crisp coating complimented the mostly crab filling. An endive frond acted as a container for the mustard dressing that accompanied this dish. On future visits, we may try calamari fritti, mussels posillipo, spinach and cheese stuffed eggplant, burrata or beef carpaccio. Homemade soups and salads are other possible starters.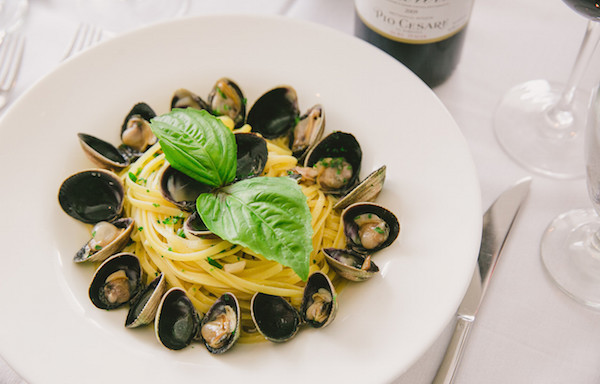 One of the highlights of a meal at Sapori is a selection of their pasta dishes, many of which are home made. Gluten free and whole wheat pastas are offered, as well. When my appetite requests a special pasta dish, not to be missed is the house made cavatelli salsiccia. Here, the handmade pasta is tossed with strips of sweet sausage sautéed with broccoli rabe. The sausage was free of any gristle and the broccoli rabe was chopped into easy to eat pieces. Topped with freshly grated cheese to your taste, this dish was heavenly. Rigatoni with its many ridges, is the perfect partner for Sapori's Bolognese sauce. Here the all veal sauce fills every nook and cranny of these pasta cylinders. I place the Bolognese here among the finest renditions of this classic. Gnocchi with eggplant, tomatoes, pecorino romano and extra virgin olive oil, squid ink pasta with seafood in champagne sauce and four cheese ravioli are other homemade pasta choices here.

Main courses of chicken, veal, fish and meats are top quality. With at least five to six varieties of fresh fish each day, we chose a special of parmesan encrusted halibut. Here simplicity rules and the flavor of the fresh thick and flaky fish stands out beneath its delicate lemon and white wine sauce. The kitchen at Sapori is expert at fish preparations. Lemon sole oreganata, shrimp scampi or fra diavolo, salmon, Dover sole and branzino, finished tableside are good choices. If veal is your choice try the veal with mixed mushrooms in a shallot brandy sauce or as I did, Veal Sapori where the scaloppine is served with artichoke hearts, sun dried tomatoes and asparagus in a white wine lemon sauce. The quality of the veal was exceptional and I thoroughly enjoyed this colorful and excellent presentation. Future visits may include rack of lamb, grilled veal chop, filet mignon, chicken scarpariello or duck breast with apricots, dried cranberries, and port wine reduction.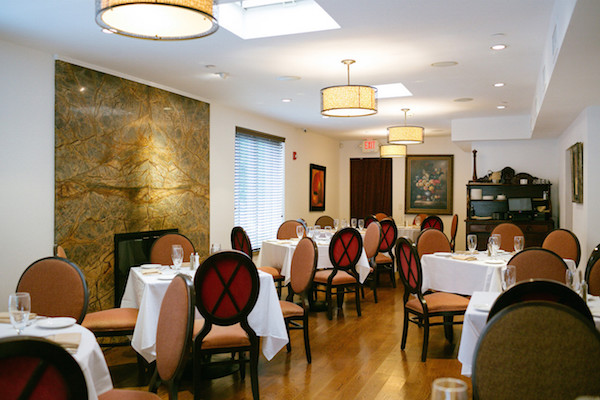 Desserts here run the gamut from chocolate mousse cake, apple strudel, crème brulee, tiramisu and, as I sampled a not too sweet ricotta cheesecake which was a perfect ending to a delightful meal.

Whether it is lunch, dinner or a party, pay a visit to Sapori where "sapori", fine flavors are the name of the game.
Sapori
324 Central Park Avenue
White Plains, NY
914-684-8855

Recipe: Grilled Veal Chops – Serves 3

Ingredients:
3 12 oz. veal rib chops, cut 1 inch thick
2 Tbsps. extra virgin olive oil plus more for drizzling
2 cloves garlic, minced
1 Tbsp. rosemary leaves
Salt and freshly ground pepper, to taste
1 pound sliced mushrooms, sautéed in olive oil

Instructions:
Light a charcoal grill. On a platter, mix the 2 Tbsps. olive oil with the garlic and rosemary. Set the platter aside. Season the veal chops with the salt and pepper and drizzle generously with olive oil. Grill over moderately high heat, turning once or about 6 minutes on each side. Transfer the grilled chops to the platter. Turn them to coat both sides with the oil and garlic mixture. Generously drizzle the veal with olive oil and let the chops rest for 3 minutes turning a few times. Spoon the juices and oil over the chops. Serve with sautéed mushrooms.
Contributor Judie Dweck has been writing about restaurants and food for many publications. She teaches creative cooking to children at Scarsdale elementary schools. Through the years, her articles have appeared in Jack and Jill Magazine, Spotlight, The Pleasure of Cooking and The Scarsdale Inquirer. She balances her restaurant tastings with daily ballet classes.
Add a comment
Update on Summer Construction at the Scarsdale Schools
Details

Written by

Adam Regenstreif

Category: The Goods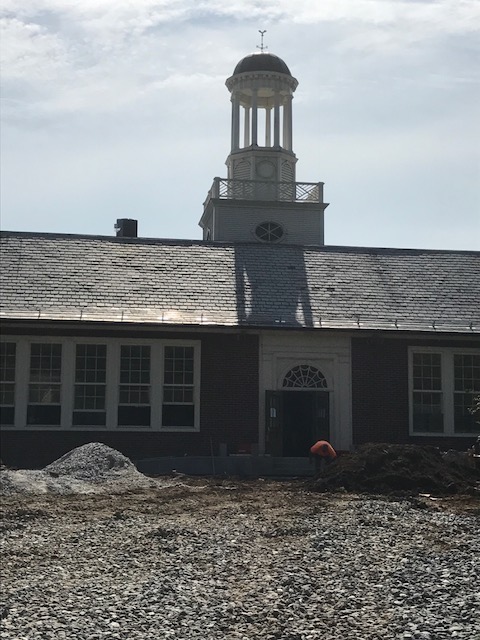 Though much attention has been focussed on a possible 2017 bond referendum to finance renovations at the Scarsdale Schools, this summer was spent doing extensive work on the schools funded by the 2014 bond referendum.
At the August 24th meeting of the Board of Education, Assistant Superintendent Stuart Mattey updated the public on the ongoing work at Edgewood and Heathcote elementary schools and projects at Scarsdale Middle and High School, which Mattey says are largely on track and on budget.
Here are the details he shared about progress made at the four schools during the summer:
Edgewood
The new main office is scheduled to be mostly complete by the middle of this week. A temporary carpet will be used until the new one arrives.
The new main entrance is set to open, with a temporary sidewalk for those entering the front of the building. The library entrance is closed. The new entrance's roof canopy is expected to be completed by late September, and the work will happen outside of school hours. A security guard will watch the entrance until automatic locks are in place.
The demolition of the library has begun, and is set to be finished by the end of this week. Work on the library has been delayed due to Con Ed's installation of a gas line and the need to remove asbestos from the site. That abatement process is now complete.
All construction areas will be fenced in, and walled barriers will separate construction and corridors within the building. All work is scheduled to be completed in late spring 2018.
Heathcote
The existing multi-purpose room has been renovated and work has begun on a new multi-purpose space.
Work on the new Heathcote playground will be finished by the end of this week.
All construction areas will be fenced in, and walled barriers will separate construction and students inside the building. All work is scheduled to be completed in late spring 2018. The principal is set to update parents this week.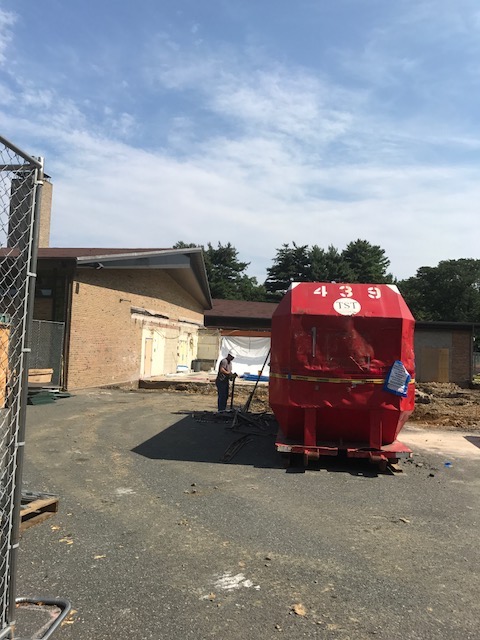 Scarsdale Middle School
The instrumental music room is scheduled to be cleaned and to receive new furniture by the end of this week. The music room's renovation was expected to be completed early this week. The construction staging area is set to be vacated next week.
Scarsdale High School
The learning commons is unfinished, but is scheduled to be completed in late November.
The mezzanine, ceiling, and kitchen tiling are complete. The old gym floor is being prepared for tiling. Furniture has been ordered, and kitchen equipment has arrived.
The Physical Education offices are complete and open.
The I-Lab is close to completion but unable to be used because of access and egress issues. It will be accessible once the learning commons is complete.
Work on the drainage in the high school courtyard is behind schedule due to original design issues. Work on it recently started and will continue outside school hours. It is expected to be completed in the first week of December.
Cardio equipment is arriving this week for the new fitness center. Strength training equipment should arrive and be installed on September 6. The fitness center will be open to students the following day.
Work will continue on the design lab due to errors in coordination with the courtyard drainage project. The hall between the Design Lab and the courtyard will be closed until completion. It is scheduled to be finished on December 15th.

We spoke to Heathcote Principal Maria Stile who is very excited about the construction and the new spaces in the works for the children. She said, "We are in good shape. This plan has been in the work for ten years, since we had outgrown our multipurpose room and had to use the gym to serve lunch."
She explained that the existing multipurpose room has been reconfigured into a smaller room to serve lunch to grades K-2, with the remaining space constructed into 4 small classrooms that will be used to deliver services such as speech, reading, English as a second language and the learning center. These rooms are ready now and will be in use this fall. Before the school had these rooms, services were being delivered on the stage of the auditorium.
A new and larger multipurpose room is now under construction and is expected to be completed in April. That room will be used for lunch for the upper grades. There will also be a prep kitchen installed between the two multi-purpose rooms for food.
Also new this year is an expanded playground at Heathcote where it was determined that the equipment was inadequate for the number of students at the school. New equipment has been installed and the larger playground will be available to students at the opening of school. A ribbon-cutting ceremony may be held to celebrate the new facilities.
She also wanted to reassure parents that pick up and drop off will go smoothly during the construction. She met with the police and village officials this week and they will work to make sure traffic flows smoothly at the school.
Add a comment
Democratic Fundraiser Brings Local Leaders to Scarsdale
Details

Written by

Lisa Van Gundy

Category: The Goods
The Scarsdale Democratic Town Committee held a summer fundraiser at the home of B.K. Munguia and former Scarsdale Mayor Jon Mark on Thursday evening August 10. Funds were raised to support local Democratic candidates and to generate interest in the upcoming Westchester County elections when Democrat George Latimer is expected to challenge County Executive Rob Astorino for his seat. The event brought out many local leaders as well as those running for office in upcoming elections.
In attendance at the event were:
U.S. Representative: Eliot Engel
State Senator: Andrea Stewart-Cousins
State Assemblywoman: Amy Paulin
County Clerk: Tim Idoni
County Legislator: Ben Boykin
Candidate for County Executive: George Latimer
Candidate for County Court Judge: George Fufidio
Candidate for Supreme Court: Christi Acker
Candidate for Family Court Judge: Arlene Gordon-Oliver

Photo Credit: Lisa Van Gundy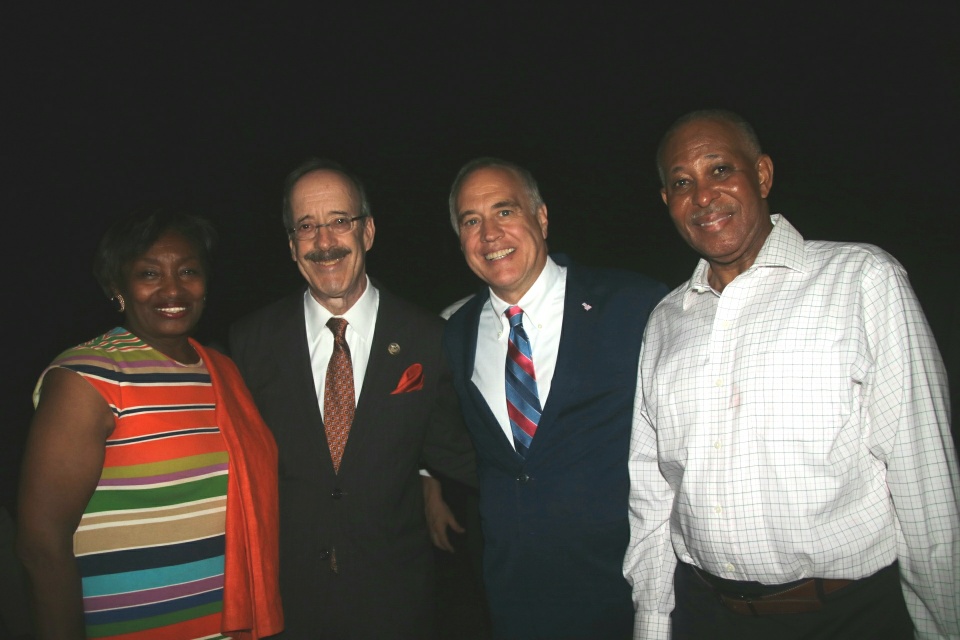 Add a comment
Free Copies of the Community Calendar Available
Details

Written by

Joanne Wallenstein

Category: The Goods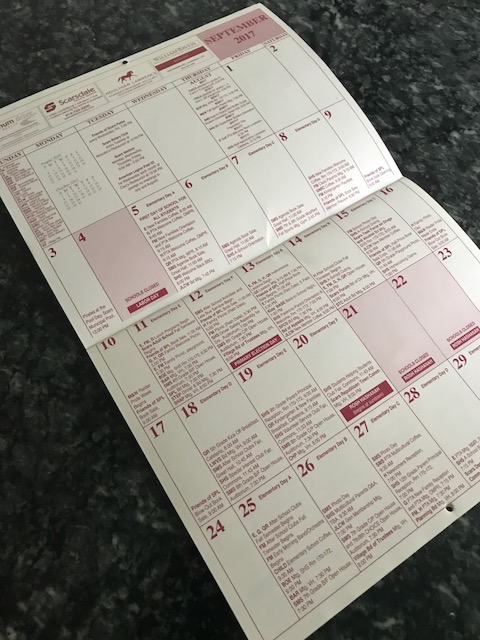 Dear Editor: At Scarsdale Security, we value our connection with the community and our participation in Village life. This year, we are proud to be a sponsor of the Scarsdale Community Calendar, compiled and distributed by the Scarsdale Council of Parent-Teacher Associations. These calendars are mailed to all households in the village. Printed in August, they correspond with the school year (September – August) and are marked to indicate school closings, school events, community meetings and information related to village organizations. A telephone directory for the school district, local government, village services and community organizations is also included in the calendar.
As a sponsor, Scarsdale Security has a supply of calendars available for distribution at no cost to you. If you would like a calendar, please contact Mary at Scarsdale Security. You can reach Mary directly at 914-722-2323.
We look forward to serving you – not only as the northeast's premier boutique for security, fire, camera and home automation systems – but also as your neighbor. Together, we all make our community a great place to call home.
Very truly yours,
David Raizen, President
Scarsdale Security Systems, Inc.
Add a comment
UJA Trunk Show Draws Scarsdale to the Hamptons
Details

Written by

Joanne Wallenstein

Category: The Goods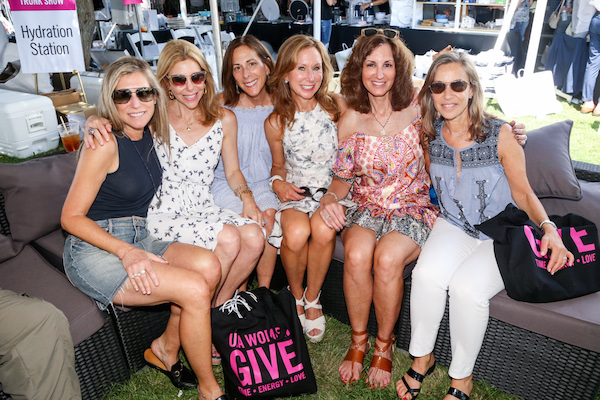 More than 600 people shopped for a good cause at UJA-Federation of New York's annual Hamptons Trunk Show on Thursday, August 3, at the Bridgehampton Historical Society. Hosted by UJA Women, the trunk show featured more than 70 vendors selling designer clothing, jewelry, accessories, and home décor, with twenty percent of the proceeds benefiting UJA-Federation, which cares for Jews everywhere and New Yorkers of all backgrounds. This year's event honored Ramy Sharp, who has demonstrated a deep commitment to philanthropy as event founder and chair for the past ten years.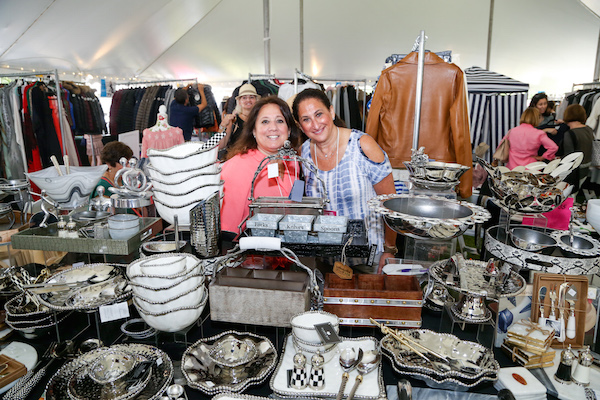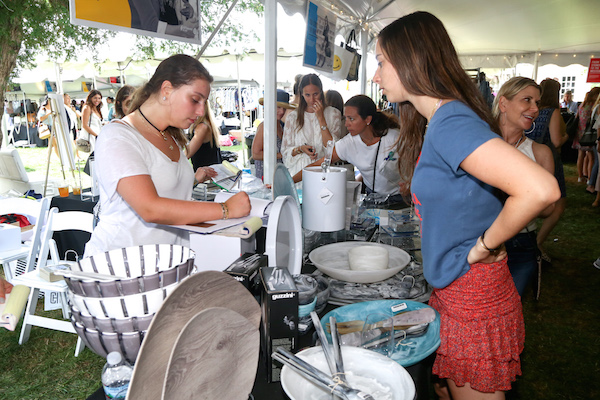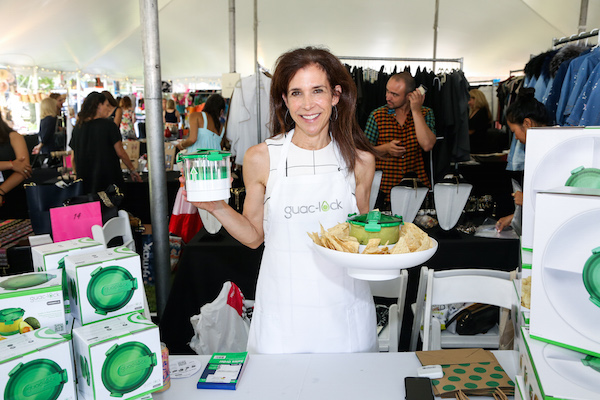 Add a comment