UJA Trunk Show Draws Scarsdale to the Hamptons
Details

Written by

Joanne Wallenstein

Category: The Goods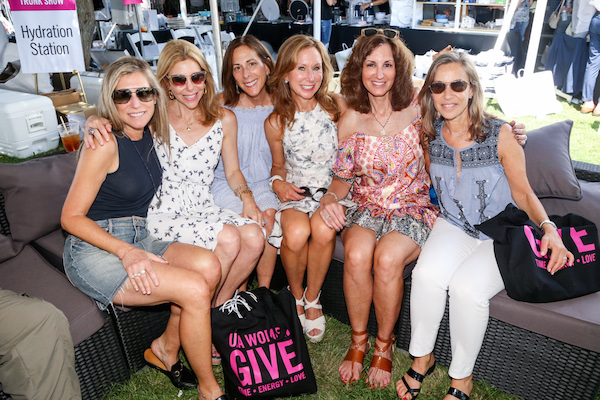 More than 600 people shopped for a good cause at UJA-Federation of New York's annual Hamptons Trunk Show on Thursday, August 3, at the Bridgehampton Historical Society. Hosted by UJA Women, the trunk show featured more than 70 vendors selling designer clothing, jewelry, accessories, and home décor, with twenty percent of the proceeds benefiting UJA-Federation, which cares for Jews everywhere and New Yorkers of all backgrounds. This year's event honored Ramy Sharp, who has demonstrated a deep commitment to philanthropy as event founder and chair for the past ten years.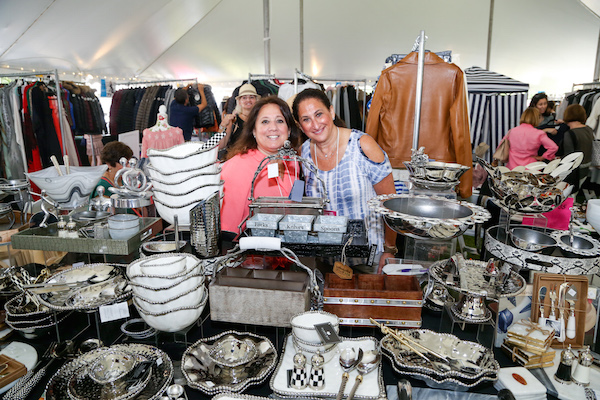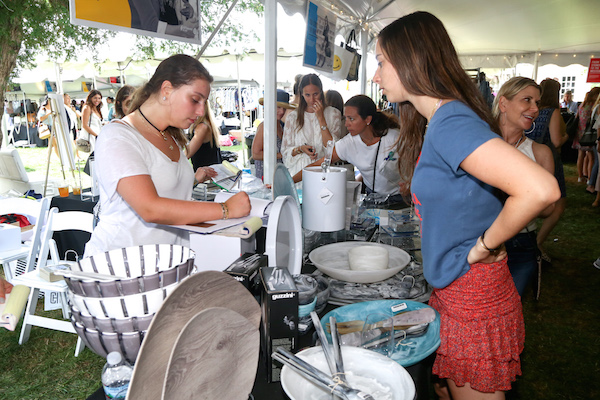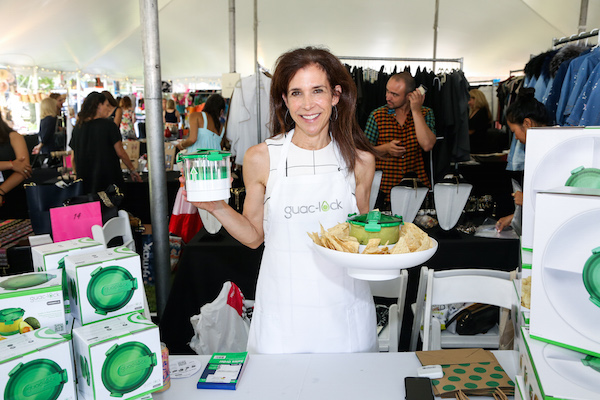 Add a comment
Platinum Drive Realty To Host Debut Novelist Stacey Lender
Details

Written by

Diana Valdovinos

Category: The Goods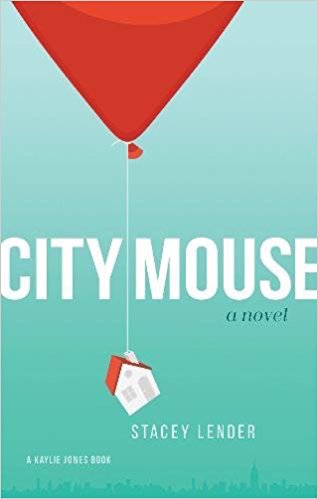 Platinum Drive Realty to host author Stacey Lender at their Golden Horseshoe office on Wednesday, August 9th, 7-9pm in Scarsdale.
Calling all suburban moms who made the difficult decision to leave the city for a life in the suburbs! Just in time for beach getaways and summer vacations, Platinum Drive Realty is hosting an evening book signing with "City Mouse" author, Stacey Lender.
Looking for an awesome beach read? Look no further than City Mouse, the summer's hottest book by debut author, Stacey Lender.
Priced out of their Manhattan neighborhood, Jessica and Aaron move with their young daughters to the one place Jessica swore she'd never go: the suburbs. But to Jessica's surprise, life in the commuter belt makes a great first impression. She quickly falls in with a clique of helpful mom friends who welcome her with pitchers of margaritas, neighborhood secrets, and a pair of hot jeans that actually fit.
Platinum Drive Realty understands that leaving the city-life behind is not easy and has been helping young families transition from the city to the suburbs since the very beginning. Additionally, many of the firm's own real estate agents experienced the challenging city vs. suburbs decision themselves!
It's through this shared connection with potential buyers that inspired Platinum Drive to create a real estate experience tailored around "the great divide" between moving to the suburbs to raise a family or remain in the city.
Add a comment
Walter's Hot Dogs Expands to Stamford and White Plains
Details

Written by

Jane Glaser

Category: The Goods
People travel far and wide to get a taste of the famous split hot dogs from Walter's in Mamaroneck. A nationally recognized historical landmark, Walter's Hot Dogs is located in a Chinese pagoda on Palmer Avenue and has multiple food trucks that travel to both private and public events.
Now Walter's is hopping off the truck and into two new restaurants in the area! The new Walter's locations are 186 Mamaroneck Avenue in White Plains, and Habor Point in Stamford, Connecticut. The Harbor Point restaurant should open by the end of the summer, and the White Plains restaurant in the fall. Customers can expect all the classic Walter's food items at the new locations, including hot dogs finished with house-made mustard, crispy potato puffs, curly fries, milkshakes, and ice cream.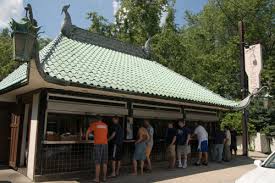 Katharine Woodward, the 98-year-old family business' PR and Events Manager, commented on the expansion: "We are so excited to be expanding our family business and to bring the Walter's experience to more of Westchester and beyond! It has brought so much happiness to generations and generations of customers and sharing our family tradition, and the food and recipes our great grandfather and grandfather created, make us so proud."
Add a comment
Scarsdale10583's Greatest Hits
Details

Written by

Jane Glaser

Category: The Goods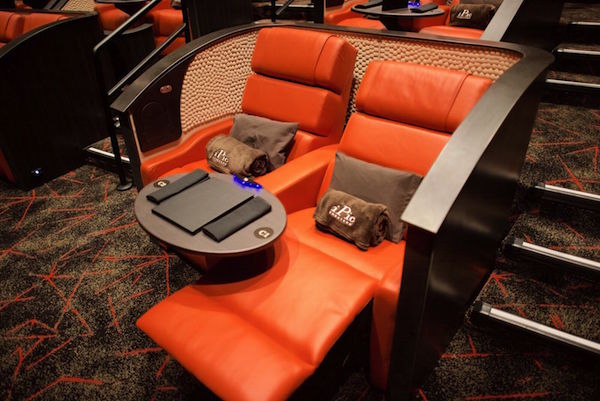 Ever wondered what articles get the most hits on Scarsdale10583? Wonder no longer, because listed below are Scarsdale10583's greatest and lowest hits of the past three months. While police reports tend to be a crowd favorite, Scarsdale residents are clearly also interested in town events and policy discussions about the community. Lately there has been keen attention to a decision about facilities planning at the schools. On the other hand, community notifications, which are essential to our readers, don't typically draw as many hits.
Top Hits
Photos from the Red Carpet: 7776
Scarsdale Mom Arrested for DWI with Child in Car: 6683
Luxury Movie Theater to Open in Dobbs Ferry: 5726
Greenacres Parents – the School Board Needs to Hear your Concerns: 5483
Architects Present Plans to Add Learning Commons to Five Scarsdale Schools: 5,241
School Board Gives Administration Approval to Move Forward With a Massive Addition to Greenacres School: 5024
ML Perlman: Breaking the Mold for Village Volunteer: 3538
Woman Arrested for Shoplifting Groceries: 3367
Fight at Boulder Brook Equestrian Center: 3323
School Board to consider changes to residency requirements: 3312
Eight Local Students Named National Merit Semi Finalists: 3151
Police Arrest Two in Connection with Berwick Road Burglary: 2641
The Centennial Graduation at Scarsdale High School: 2562
Same Sex Parenting in Westchester: 2336
Real Estate: 725 Residents File Tax Grievances Plus Sales, Featured Listings and Open Houses: 2312
Low Hits
From the Library: Used NYSSMA Books Wanted Plus Help for the Book Sale: 722
Back by Popular Demand: Free Food Scrap Compost and Rain Barrels: 637
Summer Mandarin Classes at the Teen Center: 588
12 Upholstered Dining Chairs for Sale: Best Offer!: 507
Former SHS Principal Norman Bussiere Passes Away at Age 91: 487
Charlotte Byers and Claudia Uribe Win the Barbara Williams Cup: 474
Volunteers Needed for Young Writers Workshop: 281
What do you look at first? Share your thoughts in the comments section below.
Add a comment
Uber Now Operating in Scarsdale: What Do You Think?
Details

Written by

Joanne Wallenstein

Category: The Goods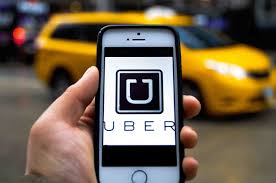 As of June 29, ride sharing services Uber and Lyft are now operating legally in Westchester County. In order to safeguard passengers, the county has announced a voluntary fingerprinting program for drivers called "Thumbs Up." The fingerprint test will cost drivers $90 and will serve as a background check. After fingerprinting, the driver will receive a certified decal from the County Department of Public Safety to place on their cars and their names will be entered in a database that will be shared with employers. Fingerprinting is currently mandated for drivers of ride sharing services in New York City though it is not required by the state. The county will not receive any share of the proceeds from the fares - but 4% goes to the state.
Though local taxi and limousine companies lobbied to prevent the ride sharing companies from entering the county, ultimately the Westchester County Board of Legislators did not vote to opt-out of the service. Uber lobbied hard for access, with a program of robo calls and mailers pressing residents to support ride-sharing.
County Legislator Ben Boykin, who chairs the Public Safety and Social Service Committee sees many benefits to allowing ride sharing in Westchester. In an email to constituents he said, "Across the country, ride-sharing has proven to be a significant driver of economic opportunity, a safe and affordable transportation option, and a means of reducing traffic and pollution. Not only will consumers benefit from ride-sharing services, but Uber and Lyft have thousands of potential drivers interested in signing up. Ride-sharing companies provide a flexible and innovative way to provide jobs for people across all communities, including students and retirees. The benefits to ride-sharing far outweigh the potential downside."
However, understandably Peter Blier, manager of Central Taxi in Scarsdale has another view. He had lobbied for the county to opt out of permitting services like Uber and Lyft to operate here. Commenting on the news he said, "Uber's competitive advantage has historically been to break the law. Breaking the rules is part of their corporate culture." Now that they have won approval to operate here, Blier says he is not sure if and how much these services will cut into Central Taxi's business. He says, "I don't think Scarsdale customers will embrace the idea of any driver, any car. People here want to be safe and comfortable. With Uber you don't know where the cars are coming from or if they are properly inspected and insured. Plus our rates are regulated and theirs change all the time." Blier also pointed out that Uber's minimum rate for a ride within Scarsdale is $7, while Central Taxi charges a $5 minimum.
What else? In order to modernize their service, Central Taxi is now offering riders the ability to text 723-0016 to request a ride. Navigation systems have been installed in all the cabs so that the dispatcher can give customers a more accurate assessment of their drivers' current location and the wait time for pick up. In addition, those with monthly house accounts can now pay their bill online via Quick Pay.
In the end, Blier hopes that the long-term relationships that the company and the drivers have with the community will buffer them from this latest threat to their business. He said, "Scarsdale is the only community we serve and we are here to serve the community."
What do you think? Should Uber and Lyft have been permitted to enter the area? Will you be using them? Comment below:
Add a comment