Opinion: Berg Calls the Upcoming Revaluation a Train Wreck Waiting to Happen
Details

Category: The Goods
Published on

28 April 2016

Written by

Joanne Wallenstein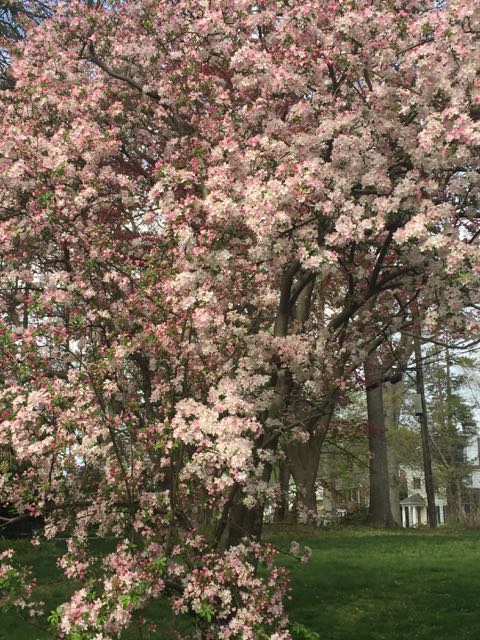 Here are comments on the tax revaluation submitted to Scarsdale10583 by resident Robert Berg and read at the Village Board meeting on April 26, 2016: As someone who has made revaluation in Scarsdale his second calling, I'm usually very cued in to what's going on in this process. That's why I was shocked to learn last Friday morning -- from reading an email I received from Hamlet Hub -- that a meeting of the Committee of the Whole was held last Thursday evening at which John Ryan provided a 2016 revaluation update.
Had I received timely notice, I would have appeared at this meeting, and I would have participated in the very important public discourse. Yet this meeting took place with no obvious advance publicity.
Indeed, the meeting probably would have occurred with no public participation at all had not resident Steve Rakoff serendipitously walked by Rutherford Hall on an unrelated matter, seen the microphones being set up, and asked what was about to take place.
Mr. Rakoff immediately sprang to action and lassoed about a dozen of his Heathcote/Murray Hill neighbors -- and the indomitable Bob Harrison -- to run down to Village Hall and join in.
The 2016 revaluation -- which I opposed, on multiple occasions last year -- is probably the most significant event in the Village this year. People are still traumatized by and recovering from the 2014 revaluation.
The 2016 revaluation will directly affect the property tax burden each and every property owner in the Village must bear and so, it's important to everyone in the Village.
Given the considerable public interest in this topic, I'm at a loss to understand why the Village failed to publicize Mr. Ryan's Revaluation Update in advance. Even if legal public notice of the meeting was issued, the effort was grossly deficient for such an important meeting.
I'm sure that had the meeting been properly publicized, Rutherford Hall would have been packed with residents. I'm sure that the Scarsdale Inquirer would have sent its reporter to the meeting. So after I finish my remarks, can someone explain what went wrong?
I spent the entire afternoon last Friday watching the meeting. While I disagree strongly with many of the comments made by the Heathcote/Murray Hill residents, I do agree that they raised many very valid concerns about the conduct of the ongoing revaluation.
When I hear John Ryan speak, it's like listening to Donald Trump!
Mr. Ryan simply is not capable of giving a straight answer to a direct question. He talks about how GREAT his model is; how TRANSPARENT the revaluation process is; how INTUITIVE his model is; how EVERYONE will easily be able to understand the model and the valuation of any property; how the model will account for ANY and ALL VARIABLES in a property.
Yet, here we are – just a month before the tentative assessment roll must be filed by law, and Mr. Ryan still won't let any member of the public see his model. He won't answer any specific questions about the model. He still plans on TWEAKING the model up until the very last day – June 1 – when he runs the model, and THEN, LIKE DONALD TRUMP'S AMERICA, everything will be GREAT again.
As I've told this Board before, John Ryan's continuing inability to provide specific answers to questions about his methodology does not inspire any confidence that this new revaluation will be an improvement over the Tyler Technologies revaluation two years ago.
But what's really wrong here, and what's grossly unfair to Scarsdale property owners, is that the new tentative assessments won't be revealed until June 1, 2016, the very day that begins the annual three week period for property owners to file tax grievances. Because this is a townwide revaluation, every single property owner of the 5,941property parcels in Scarsdale will be receiving a completely new property tax assessment, using an entirely new methodology. Property owners will then have a mere three weeks to file a property tax grievance if they disagree with the new assessment.
What's especially wrong is that property owners will have no opportunity to discuss the new tentative assessment with the Assessor's Office beforehand. If in any doubt, a property owner will be obliged to file a tax grievance in order to protect his or her rights.
Moreover, taxpayers who decide to challenge their new assessments will have to obtain independent appraisals from licensed appraisers if they have any realistic shot of winning their grievances.
Having grieved my Scarsdale property taxes many times in the fourteen years I've lived here, I have incurred the considerable expense of obtaining an independent appraisal several times. An independent appraisal from a good appraiser costs around $750 or more for a Scarsdale residential property.
I have also spent a lot of time litigating/negotiating with the Village, as Wayne and Nanette know, before usually obtaining a reduction in our property taxes. (Nanette did beat me in trial a number of years ago; I still lose sleep over that one.).
The grievance process is both costly and time consuming, and Scarsdale property owners shouldn't be forced into this grievance process because John Ryan waits until the very last minute to finalize his model and there's no time for informal meetings to resolve any issues on the valuation with him or Nanette before the grievance filing deadline.
Further, how in the world will Scarsdale property owners be able to secure independent appraisals from good appraisers who know the Scarsdale market in a three week period at the beginning of June when many other property owners in Westchester have already booked these appraisers and are filing their tax grievances?
It's simply not going to be possible! And that inability will likely doom those property owners' chances to succeed in their tax grievances.
Now I heard Mayor Mark say in his remarks this evening that he understands that property owners will have until September 1, 2016 to submit appraisals to the Board of Assessment Review provided they file their grievances by June 21. The Board of Assessment Review is an independent Town Board which hears property tax grievances in the first instance. I happen to be a member of that Board. Speaking for myself, the Board has not met this year, and won't meet until Grievance Day. We haven't been asked to extend the deadline for receiving appraisals. Generally, as a matter of courtesy to Scarsdale property owners, we do accept appraisals submitted after Grievance Day, but normally our deadline is mid-July, though we have accepted a couple in August. However, we normally complete our grievance review by early August. This year, with a new revaluation, I expect the number of grievances filed to be close to the 950 or so filed in connection with the 2014 revaluation.
I simply don't see how we can possibly accept appraisals until September 1, 2016 since the assessment roll must be finalized and filed by September 15, 2016 by law. The burden on the BAR, whose members are all volunteers, is simply too great.
This entire revaluation project is a train wreck waiting to happen in just over one month's time. The Heathcote/Murray Hill residents who turned out for last Thursday night's meeting are rightly upset with the vacuous answers they were given, and they demonstrated a very real and appropriate lack of confidence engendered by Mr. Ryan's presentation.
I strongly urge the Village Board to delay the property tax revaluation until next year (using a valuation date of July 1, 2016).
Now that Mr. Ryan has developed what he believes to be a workable and wonderful model, he can disclose the inner workings of the model publicly and receive educated feedback from the community to improve the model, if needed.
He can run the model using this year's sales and release tentative assessments early next year. Then, the Village should allow an informal grievance process to occur in the Spring so that residents can receive a fair shake before having to incur the upset and expense of filing a tax grievance.

Thank you very much.
Fine Dining Italian Style at Sergio's
Details

Category: The Goods
Published on

19 April 2016

Written by

Judie Dweck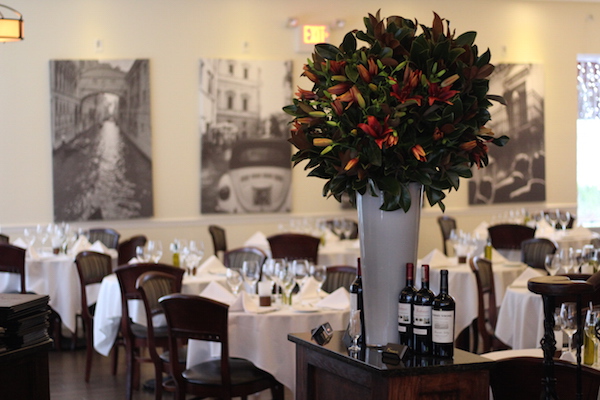 Sergio's Ristorante in Pelham, recently celebrated its one year anniversary. I was very impressed with it at its opening, and upon revisiting last week, I was delighted to find it better than ever. Pansies and tulips were starting to add color to the perimeter of Sergio's to welcome the arrival of spring.

We were shown to our white linen clad table in the elegant main dining room. A large floral arrangement which is freshened weekly, was the centerpiece of the room. The walls are enhanced with large black and white photographs of Italy. Separated by a staircase leading up to an additional dining room is the bar and lounge area. Mellow Frank Sinatra music was playing in the background.

Co-owners are Sergio Gashi and his cousin Nick Gashi of TuttaBella fame. I had the pleasure of savoring a delicious meal with General Manager Alban Gashi, the eldest son of Sergio. He has been honing his skills in the restaurant business since his early teens under the tutelage of his experienced father, Sergio. From busboy at Latanzi in the theater district, to Valbella Steakhouse and TuttaBella in Scarsdale, he possesses all the skills of a seasoned host and manager. " It is important to make our guests feel special. We aim to be a sophisticated staple in the Westchester community. Our guests often comment that dining at Sergio's is like getting away and dining in the city, without the traffic. Serving our guests is like theater. We are putting on a show for them and they enjoy being entertained. The best part of my work is meeting people. Dealing with volume on weekends causes some pressure but we deal with the hustle and bustle with a smile. I have learned the importance of having a positive attitude, being a leader, working with my staff and teaching by example so the staff becomes motivated and optimistic, as well."

Ventura Nava, the executive chef, has worked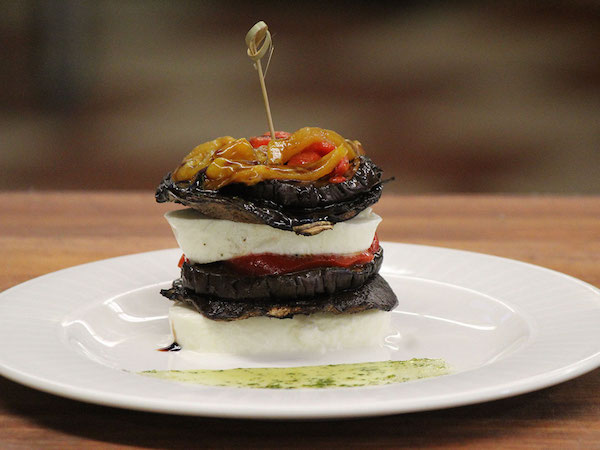 his way up in the kitchen and has added many new dishes to the original menu. We nibbled on crunchy country bread, house-made flatbread, and chunks of cheese as we perused the menu. The antipasti included favorites that I enjoyed at its opening, grilled octopus, clams oreganata and a tower of grilled vegetables. Upon this visit, I couldn't resist the ostriche con spinaci. The large ruffled shells encased whole bluepoint oysters and spinach mixed with cream and brandy. The combination was elegant and just divine. Beef carpaccio was another winner. The thinly sliced filet mignon was topped with tart arugula, onion and capers and shaved parmesan and drizzled with a touch of truffle oil, a classic dish so beautifully executed. New to the menu is the popular tuna tartar. Here, the coarsely chopped fresh tuna was layered with avocado and a citrus dressing. Triangles of fried won ton skins were the perfect scoops for this fresh from the sea delight. Other starters include sautéed baby artichokes, fried calamari, shrimp cocktail and clams casino. The common thread in all of the dishes is the use of the freshest fine ingredients. A salad of fresh beets and goat cheese, seafood salad and a creative combination of endives, apples, walnuts and gorgonzola with a champagne vinaigrette are lighter starters.

The choice of pasta dishes is varied. The gnocchi Pomodoro is excellent. The delicate
morsels of potato gnocchi are bathed in tomato sauce and topped with fresh ricotta and basil, classic and tasty. A fine choice is the taglioine nero e biano. The strands of black and white pasta mingle with shrimp, radicchio and zucchini strips in a light garlic and olive oil sauce. It was colorful and delicious. Other good choices are pappardelle with Bolognese sauce, mushroom ravioli in brandy cream sauce, and cavatelli with broccoli rabe and sausage. Several risotto choices are offered as well.

Entrees of chicken, meat, fish and grilled offerings are numerous. We indulged in cotoletta contandina, a huge tender veal chop, grilled on the bone and surrounded by sliced potatoes, onions and red and yellow bell peppers, a dish fit for a queen.... with a very good appetite. I have enjoyed their porterhouse steak on a previous visit and each dish reinforces the fact that top quality ingredients are insisted upon here. From the fish selections, we chose a classic shrimp scampi. The jumbo shrimp rested on a bed of risotto and just enough garlic was in the sauce. It was perfection on a plate. Other possibilities are chicken martini, veal with artichokes, veal saltimbocca, baked branzino, zuppe de pesce, and a variety of grilled steaks and chops. Daily specials may include gnocchi with lamb ragu, veal ravioli with butter sage sauce and lamb chops martini.
Lunch specials are designed to accommodate people with a time limit, with choices of appetizer, entrée and coffee. Dinner is a more leisurely affair.

Towards the back of the main dining room is
pastry chef Ardi Gashi working his magic. Chef Gashi has a gift for pastry preparation and started at a very young age. He is one of the younger members of the Gashi family. Italian cheesecake, tiramisu, white chocolate mousse cake, a killer zabaglione and the best almond encrusted napoleon in town are some of his specialties. If you order in advance, you might be lucky enough to have a souflee of coconut, pistachio, Grand Marnier or as I did, Bailey's Irish Crème. It was a heavenly cloudlike confection, a wonderful way to complete a glorious meal.
Alban Gashi describes Sergio's as, " fun, family friendly, with good food, good atmosphere and fair prices." Pay them a visit soon.

SERGIO'S RISTORANTE
503 Fifth Avenue
Pelham, NY
(914) 278 9771

Veal Saltimbocca –Serves 2

4 veal scallops, pounded to ¼ inch thick
4 thin slices prosciutto
3 Tbsps. dry marsala wine
2 cups chicken stock
4 slices fontina cheese
1 Tbsp. unsalted butter
Salt and pepper, to taste

Season veal on both sides with salt and pepper. Melt butter in a large skillet. Press a slice of prosciutto on top of each scallop and saute in the butter for a total of 2 minute on both sides, until golden. While they are cooking add the wine and chicken stock. Top each with a slice of fontina cheese. Transfer the pan to a 250 degree oven until the cheese is melted. Place veal on a serving dish and pour sauce over it.
Judie Dweck has been writing about restaurants and food for many publications. She teaches creative cooking to children at Scarsdale elementary schools. Through the years, her articles have appeared in Jack and Jill Magazine, Spotlight, The Pleasure of Cooking and The Scarsdale Inquirer. She balances her restaurant tastings with daily ballet classes.
A Poem for Scarsdale's Pot Mom
Details

Category: The Goods
Published on

07 April 2016

Written by

Deborah Skolnik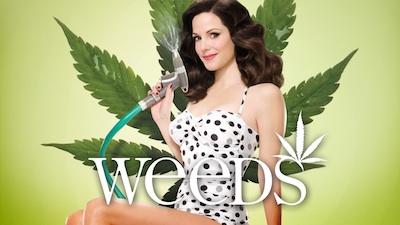 This week, the New York Post reported that Scarsdale's "Pot Mom" Andrea Sanderlin who was arrested for growing and selling marijuana in a Queens warehouse, had found religion. Her lawyer Corey Winograd is asking Judge Brian Cogan to spare her from serving jail time, now that she is an active congregant at church.

Scarsdale poetess and author of "100 Days of Scarsdale Satire," Deborah Skolnik finds levity in Sanderlin's turn from smoke to scripture. Here's an original poem on the transformation.

Scarsdale's famous Pot Mom
insists she's changed indeed.
Now she's growing in her faith,
instead of growing weed.

She's at church on the regular;
the folks there say she's humble.
They've asked the court to kindly
try to overlook her stumble.

Her lawyer says she shouldn't
"be defined by her crime."
(Of course he's also angling
for her to get less time!)

He's asking that we try to see her
through a different lens,
forgetting her old mansion
and her sleek Mercedes Benz.

Perhaps this carefully made display
of regret and repentance
will actually help our old pal to
achieve a lighter sentence.

Then she can come back to the 'Dale
and take a look around,
and inhale (then quickly exhale!)
and report on what she's found:

"More stores have closed,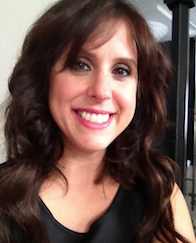 the taxes rose,
the Homestead Act got shot.
I think the 'Dale, not I,
am now the one who's gone to pot!"

Read more of Skolnik's hilarious reflections on life in the dale in her book, "100 Days of Scarsdale Satire."
Yefsi, Authentic Greek Cuisine in Eastchester
Details

Category: The Goods
Published on

13 April 2016

Written by

Judie Dweck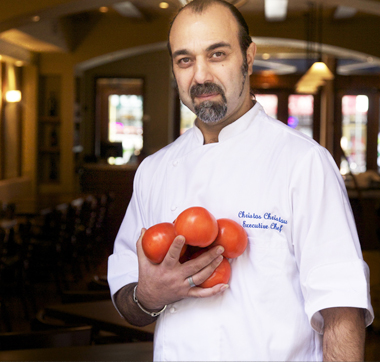 In an area where Italian restaurants abound, it is a breath of fresh air to savor the enticing fragrance of rosemary, mint and thyme that await you at the newly opened Greek restaurant, Yefsi Estiatorio in Eastchester.
Chef- owner Christos Christou traces his roots to Cyprus, where his family farm raised sheep and goats, grew vegetables and prepared yogurt and cheeses. His mother and grandmother cooked at the local taverna and young Christos was surrounded by the foods of Greece and developed a passion for the culinary field. In 1989, he came to New York as a student. He studied at The French Culinary Institute and apprenticed with Jacques Pepin, Alain Sailhac and Andre Soltner. Back in New York, he graced the kitchens of Molyvos and many other fine Greek restaurants." With the opening of Yefsi on the upper east side, I aimed to represent the food of Cyprus and Greece and expect to do the same here in Eastchester. Yefsi is upscale, yet casual and friendly. I love to see my guests smiling and happy. I divided my time between the kitchen and dining room. It's important for a restaurant owner to be open minded and democratic. Important ingredients in my kitchen include Greek olive oil, Greek vinegar, our native cheeses, and herbs and spices including rosemary, thyme, mint, cumin, cinnamon and cloves."
As I arrived for a recent dinner, a valet parked my car.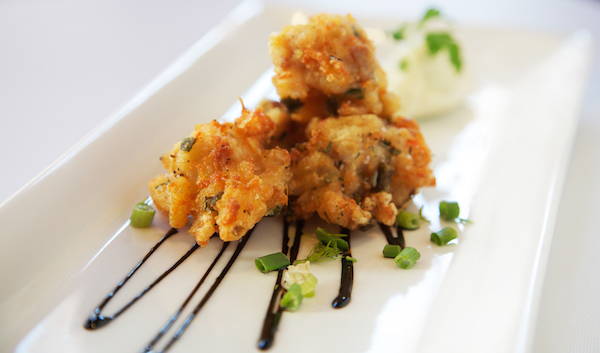 I entered the space through a comfortable bar area to the spacious dining room. Brown tufted leather banquettes, pale green walls and wine bottles lining the upper part of the walls. Additional dining rooms ajoin the main one, really nice for private gatherings. I was greeted by Executive Chef Owner Christos Christou, his partner Michael Parpoumas and manager Michael Savidis. Greek music playing in the background set the mood for our meal. It was tempting to get up and dance, but instead we remained seated and ate and ate and ate.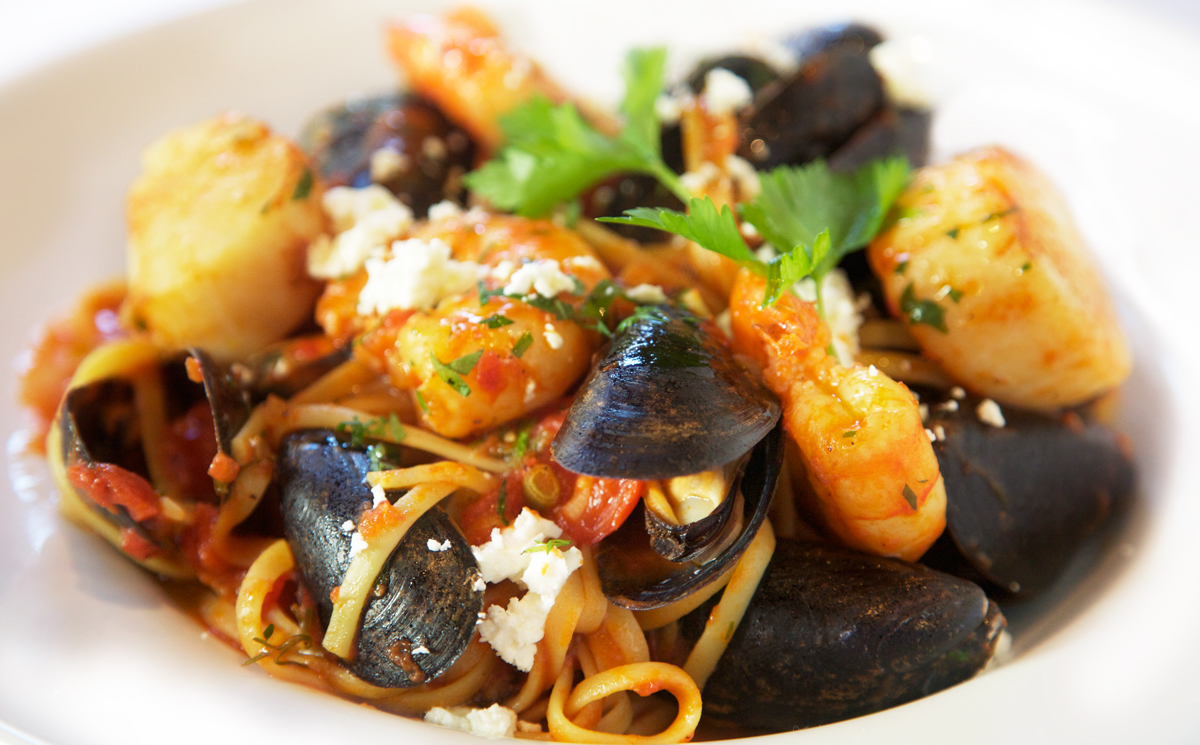 Yefsi translates as taste. With over 25 exciting choices of mezedes (appetizers) and almost as many larger plates you can design a varied menu of many tastes. The attentive and well informed staff brought us a sampler of traditional Greek spreads. We topped the warm pita triangles with taramasalata, a fish roe dip, eggplant salad, tzatziki, a yogurt dip and a spicy feta spread with added kick from jalapenos. Very special was the grilled halloumi, a cheese firm enough to slice, from Cyprus, topped with a relish of tomato, onion and cucumber in a citrus vinaigrette. The cheese was just salty enough and was divine. There is nothing as delicious as freshly sliced beets. Here they were piled up like a napoleon and dressed with vinegar and snipped herbs..Skordalia, that amazing potato based dip, prepared with the addition of almonds gave it a crunchy texture. The skordalia was also paired with crisp shrimp and cod fritters, psarokeftedes, with a balsamic glaze.
So many of Chef Christos dishes add a modern touch to the traditional fare. Diced shrimp and gigante beans, appeared next, in a mastic tomato sauce with grape tomato halves and topped with crumbled feta, a fine combination of ingredients. Most enjoyable was loukaniko, grilled lamb and beef country sausage. They were beautifully spiced and were paired with blackeyed peas. A special of the day was the classic spinach pie. Here the phyllo layers were crisp and delicate and the filling of fresh spinach, dill, leeks and feta cheese was a savory delight. Our last mezze selection was one of the best. Octapodi. Slices of grilled baby octopus were mingled with a red wine vinaigrette and sprinkled with capers, onion and red peppers. These tender morsels were outstanding. Yet to be sampled are Yefsi vegetable chips, saganaki, and mussels in a white wine, feta and ouzo sauce, and the list goes on.
The large plates include meat as well as fish offerings. We opted for the plaki, a fillet of pan-roasted striped bass. The perfectly cooked moist fish arrived with a white wine sauce, cherry tomatoes, Vidalia onions and potato halves. If lamb is your desire, try the arni youvesti. The braised lamb shank was fall off the bone tender and served with thin noodles tossed with a cinnamon flavored tomato sauce. Aged kefalograviera was shredded on top. I will return to try Greek orzo with seafood and melted feta, moussaka, and souvlaki. Side dishes of lemon potatoes, green beans, rice with spinach and Greek fries are fine accompaniments.
For your finale try house baked baklava, galatoboureko, Greek yogurt, walnut honey cake, or as I did, a special of loukoumades, cloudlike fritters drizzled with honey and dusted with sugar, just perfect to satisfy your sweet tooth.
Enjoy a culinary journey through Greece at Yefsi , for a friendly and fabulous experience in Greek dining.
Yefsi Estiatorio
219 Main Street (former site of Casa Brusco)
Eastchester, New York
(914) 779 8988
Reservation accepted
Find them on Open Table
Recipe:

Plaki (Oven roasted striped bass)
Serves 4
Ingredients:
4 striped bass fillets, 7 ounces each
¼ cup sliced garlic
¼ cup chopped onion
¼ cup cherry tomatos ,sliced
¼ cup chopped dill
1 bunch chopped scallions
4 cups chicken stock
1 cup olive oil
Salt and pepper, to taste
Preheat oven to 350 degrees. Place olive oil in a large roasting pan. Place all of the ingredients including the four fillets in the pan. Roast in the preheated oven for 20 minutes and serve immediately.
Judie Dweck has been writing about restaurants and food for many publications. She teaches creative cooking to children at Scarsdale elementary schools. Through the years, her articles have appeared in Jack and Jill Magazine, Spotlight, The Pleasure of Cooking and The Scarsdale Inquirer. She balances her restaurant tastings with daily ballet classes.
Learning to Code: What You Or Your Kids Should Know
Details

Category: The Goods
Published on

31 March 2016

Written by

Joanne Wallenstein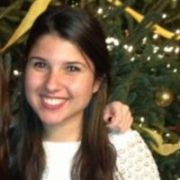 Are you or your kids curious about what it takes to learn to code? A Scarsdale High School grad was just interviewed about her experience learning to code by builtinNYC, an online community for NYC start-ups. Adrienne Fishman, SHS class of '10, is now a software engineer at the news website BuzzFeed in New York. Here is what Adrienne Fishman and Andrew Hogue, the Senior VP of Engineering at Foursquare said about what they wish they knew when learning to code:
Here is the article, as it appears on builtinnyc.com.
There is no right way to learn how to code. Coding is a skill like any other — it incorporates language learning, problem solving and creativity. There's grammar and vocabulary to master, processes to work through and craftsmanship to hone.
This is why we've recently seen a swell of coding schools, bootcamps and interactive programs pop up that allure us with the promise of digital dexterity.
Coding is a means of communicating ideas and inventions, and in the face of the frustrating, lonely and tedious process that is learning how to do this, you must be determined and persevere.
In order to alleviate some of this pain, we caught up with some of of New York tech's top engineers to find out what they wish they knew while learning to code.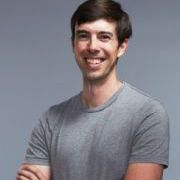 Adrienne Fishman is a full-time software engineer at BuzzFeed who started working for the company in 2013 as a product management intern. Over time, she learned how to code and worked her way up the media giant's ranks into her current position.
Andrew Hogue is the Senior Vice President of Engineering at Foursquare, leading the company's world-class engineering team that's turning ideas into reality. During his time at the company, Andrew has headed up Foursquare's search team, responsible for big data applications like Explore, Pilgrim, and Venue Search. Here's what they had to say:
Built In: Why did you decide to learn to code?
Adrienne Fishman: When I entered college, I wanted to have a liberal arts education. I had always been interested in politics and decided to major in government. At the time, my brother was several years out of college and worked in tech. He told me that engineers were in high demand and encouraged me to take a computer science course. I listened to his advice and took my first computer science course in MATLAB in the fall semester of my sophomore year. The professor was remarkable, and contrary to my expectations, I really enjoyed the course. As I continued to take courses for my major and minor, I also elected to take a computer science course each semester from then on.
Built In: What do you need to know before you learn to code?
Fishman: I don't think you need to know anything in particular before you learn to code. That being said, I had never been exposed to the concepts of computer science before taking that first class. Therefore, I think it is important to have an open mind and to become comfortable with being uncomfortable. You have to be willing to accept that everything you learn in a computer science course is not going to make sense right away. However, if you put in the time, concepts will start to click and it is an extremely rewarding feeling.
Andrew Hogue: Frankly, not that much! There's some great material on the web these days—everything from courses on Code.org or Code Academy down to the tutorials for specific languages like Python or Ruby. If you have a computer and some determination, you can learn to code. The more important thing is to know that, like anything worth doing, it'll take some time. No one becomes an expert at chess or football or sales or design overnight, and the same applies to coding. Plan to be frustrated at first, and know that you'll break through and things will get easier. It's also a good idea to pick a project that you're excited about to keep you motivated. Something simple like a way to store your recipes or a simple game. Keep that project in mind as you read tutorials or take classes, and try to apply what you're learning along the way.
Built In: What's important to keep in mind when you're learning to code?
Fishman: I think it's important not to give up when concepts aren't making sense. Coding can be extremely difficult especially in the beginning when all of the topics are completely new. Learning to code can sound like a daunting task. However, coding is just like anything else; if you put in the time and effort, you can excel at it.
Hogue: It won't come easy at first, but it gets better. There are some amazing tools these days that "hide" a lot of the really complex stuff that goes on with coding, but there are still concepts that'll bend your brain a little the first time you run into them. Just relax and let it wash over you and know that eventually it'll all start to make sense.
Built In: How should you leverage other people (or resources) while learning to code?
Fishman: If you know anyone who can code, he/she can be an extremely valuable resource. Ask them questions about a particular topic that is giving you trouble. Explain a specific task to them and see how they would approach the problem. Their way of thinking can shape your perspective with future tasks. Another helpful resource is Stack Overflow. Most of the time, any questions that you have are already on Stack Overflow and you can read the threads. If you still can't find the answer anywhere, post a question yourself! Books are also a great resource. All of the O'Reilly books are comprehensive and are written in a way that is accessible. BuzzFeed recommends that people who want to learn Django read Two Scoops of Django, which is a good resource as well. Depending on what language or framework you are trying to learn, go to the bookstore and see what is out there. Programming books have been an invaluable resource for me over the last few years.
Hogue: Having a buddy who already knows how to code is probably the best possible thing — mentorship is a huge part of engineering and coding in general, at all levels. Someone who's been around the bend before can help you understand what's "hard" and what's "easy" when you're trying to undertake a project, since "hard" and "easy" for coding are often very different than they appear from the outside. There are also some amazing forums and groups out there for help with specific problems. Sites like StackOverflow contain answers to pretty much every problem you'll run into. Google is your friend—if you have an error, just paste it into Google and chances are someone else has already had the same problem, solved it, and posted the answer online.
Built In: Are there any lessons or experiences that will ensure your success as a coder?
Fishman: I believe in order to be a successful coder you have to be patient and persistent. Coding can be extremely frustrating at times. However, if you stick with a problem for long enough, you will figure out a creative way to solve it. You have to be willing to put in the time to test different solutions. I also think you think you have to know when to ask for help. If you are spending days trying to solve a problem and you aren't getting anywhere, it isn't beneficial to sit there stuck. Most of the time, talking to someone else about an issue won't just help you solve the problem at hand but will also help you in the future when you inevitably encounter a similar problem.
Hogue: I'm not sure anything can "ensure" success, but persistence will definitely pay off. Coding can be a very frustrating enterprise—computers still aren't very good at telling us what's wrong when they're broken. But it's also incredibly fulfilling to create something with your hands (and maybe, if you're lucky, get millions of people to use that thing you created as well).
(Full disclosure: Adrienne Fishman is the daughter of site owner Joanne Wallenstein.)