Lange's Deli to Close After 47 Years in Scarsdale
Details

Written by

Joanne Wallenstein

Category: The Goods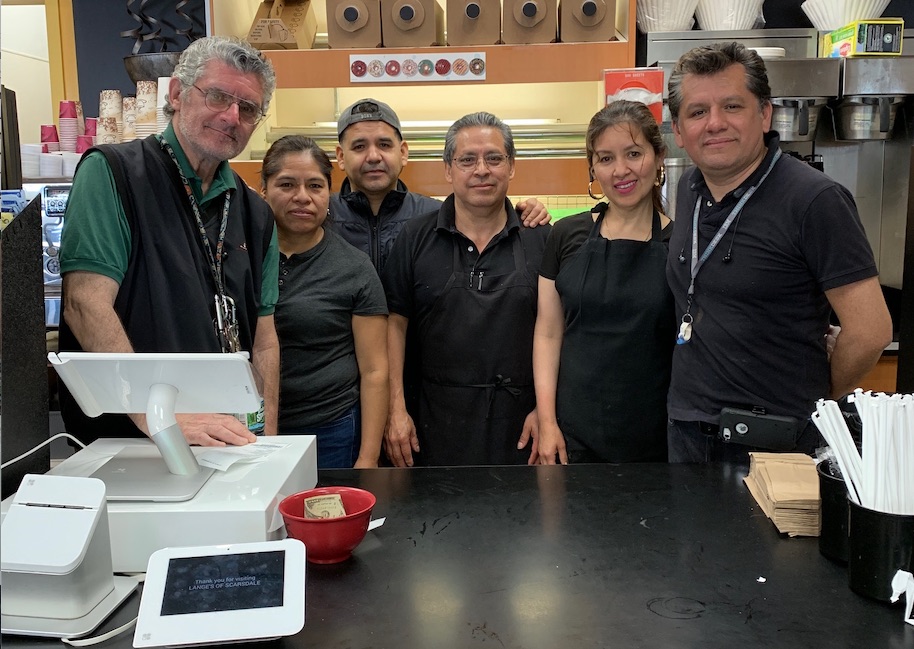 Customers had tears in their eyes when they learned that Lange's of Scarsdale, a village landmark, would close its doors on Friday May 31. Opened in 1972, the deli looms large in the history of the 'Dale and has been the favored destination for people of all ages for almost 50 years.
The restaurant has embedded itself in the life of the village, serving hot chocolate and marshmallows at the Christmas tree lighting, grilling burgers and hotdogs at the Sidewalk Sale and serving donuts at Breakfast with Santa.
Their sandwiches are famous among high school alumni who savor the "Grand Canyon" -- chicken cutlet with American cheese, bacon, lettuce, tomato and mayo on a roll and the "Buffalo Bill," chicken cutlet, lettuce tomato, hot sauce and blue cheese dressing on a roll.
Two sandwiches on the menu were even named after high school alumni – the Mr. Joe – chicken cutlet, bacon, lettuce, tomato, honey mustard and melted mozzarella -- is named after Joe Zakierski and the JCAS with eggplant, fresh mozzarella, tomato, and pesto is named for Jared Casden.
Why the decision to close? Owner Tony Domini shook his head as he listed several reasons for his financial woes. He said that overall business had fallen 50% from Lange's best years and that their catering business had dried up. For several years, Lange's was supplying school lunches to the elementary schools, but with the decision to retain Chartwells to provide school lunches, that business was also lost. The opening of the learning commons with a salad bar at Scarsdale High School also contributed to the loss of students coming in for salad at lunchtime.
Though Tony didn't discuss it, the decision seven years ago to expand into the neighboring site and open a pizzaria may also have contributed to his losses. The new restaurant had to be built out, and the rent had to be paid for both locations. Customers enjoyed the expanded site but did not seem to be consuming much pizza.
One fan noted that people's dietary habits have evolved as well. Rather than having a Reuben sandwich for lunch they may be opting for healthier choices like an acai bowl. Undoubtedly Lange's also faced competition from the plethora of online food apps such as Uber eats and Door Dash.
Lange's was a good neighbor to the Village and served as an informal meeting spot for locals who sat for hours with a cup of coffee and a newspaper. Their outdoor seating area was also a popular hangout and they generated good foot traffic for other stores in the Village. The restaurant employed a tight group of 21 cooks and servers, who will be missed, and will all be looking for new jobs.
Scarsdale Village has been struggling to maintain retail tenants, and the loss of Lange's, on the busy intersection of Chase Road and Spencer Place, hits hard.
The sad news inspired Deborah Skolnik, poetess and author of Gentle Scarsdale Satire to write a new verse which she graciously shared with us --- and with you:
AULD LANGE'S SYNE
I'm beginning to feel all kind of pangs
to hear they'll soon be closing Lange's.
It's been around since I was a kid--
did you ever go in there? Betcha did!
Their sandwiches are very nice,
and you can always grab a slice,
and there are specials of the day,
and they've always supported the PTA.
We're in a collective state of shock;
this little deli is our rock!
It's sad, and must we worry more
about having another empty store?
Don't close up, Lange's, and leave a zero--
We're holding out for a (turkey) hero!
Copyright Deborah Skolnik, 2019
Feeling sad about Lange's? Share your comments below.
SHS Students Raise Money To Fight Cancer and Lend a Hand At Hitchcock
Details

Written by

Joanne Wallenstein

Category: The Goods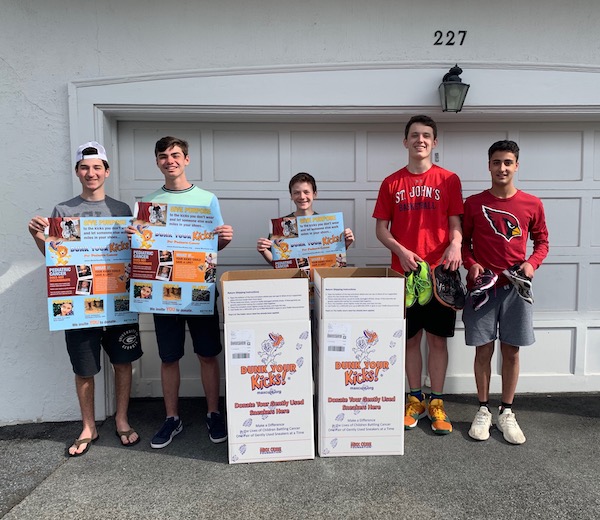 From left to right: Dean Glucksman, Jack McEvoy, Max McEvoy, Aidan Mansfield, Marc Ifrah (not in picture: Ford Lenchner, Rahim & Rhomy Mohamed)This spring marked the Fifth Annual Dunk Your Kicks sneaker collection, led by Dean Glucksman and his friends Jack and Max McEvoy, Aidan Mansfield, Marc Ifrah, Ford Lenchner and Rahim and Rhomy Mohamed. The DYK's campaign and initiative is intended to bring awareness to those families fighting pediatric cancer and to help the environment by keeping old "kicks" out of landfills. The money raised through the resale of this affordable footwear helps low-income and military families living in the U.S. with a child battling cancer.

With the support of local businesses and institutions including Barry's Bootcamp, Flywheel Sports, Pushlab Fitness, Club Pilates in Scarsdale and Ardsley, UFC of Mamaroneck, Westchester Reform Temple, Congregation Kol Ami and Temple Beth-El Synagogue Center of New Rochelle, these boys collected over 250 pairs of gently used sneakers. In addition, Dean held his third consecutive Max Cure Foundation March Madness NCAA basketball bracket and raised over $3,500 for the foundation.
SCOUTS LEND A HAND AT HITCHCOCK
The Scarsdale Boy Scouts Troop 4 helped out its charter organization, Hitchcock Church. The boys assisted with spring planting on Monday, May 6th. Their work can be seen by anyone driving past the church in Greenacres.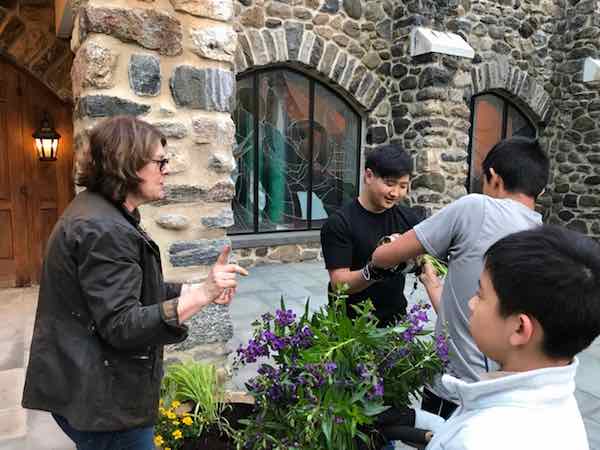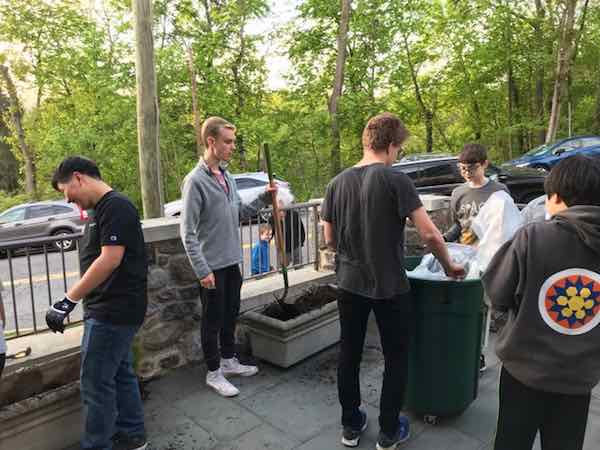 Arthur Manor Tag Sale - A Neighborhood Success
Details

Written by

Matthew Martin

Category: The Goods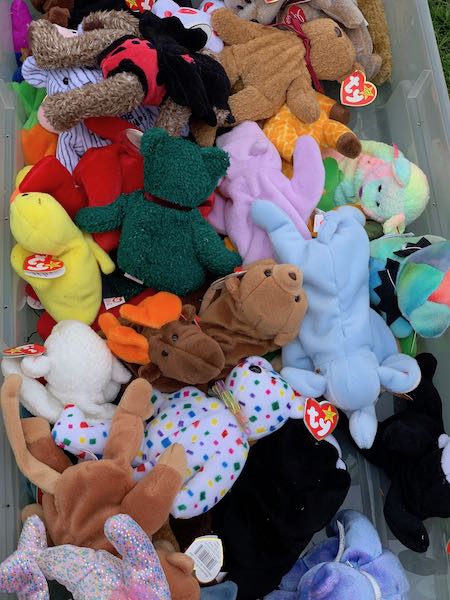 The Arthur Manor Neighborhood Association held its spring Tag Sale in Davis Park on Saturday, April 27th from 10:00 am to 3:00 pm. The 2019 tag sale drew out many buyers from Scarsdale and beyond with 20 families participating in the event as sellers in Davis Park. Several new families who recently moved into Arthur Manor also volunteered their time and effort to help with this year's tag sale. Neighbors and friends in Arthur Manor had the chance to catch up with many familiar faces not seen in months because of the cold weather. Refreshments including hot dogs, lemonade and brownies were enjoyed by those in attendance.

Many new friends and old connections were also made on Saturday in Davis Park and all of the cherry trees were actively showing off their leafy blossoms! This year's tag sale was sponsored by Heather Harrison of Compass Realty in Scarsdale.
Music was provided by DJ Matty, who has been a Best of The Knot DJ for the past five years.

The Arthur Manor Neighborhood Association was formed in 1928. Davis Park, located at Boulevard and Lyons Road, was named in 1930 for Albert C. Davis, Chairman of the Scarsdale Village Board of Assessors, who lived near the park. Davis Park is the "Town Square" of the Arthur Manor Neighborhood Association. Today the Arthur Manor Neighborhood Association includes approximately 550 homes within the association's borders.

The Arthur Manor Neighborhood Association also holds an annual holiday / Santa Claus tree lighting event and 4th of July parade and picnic at Davis Park with marchers, decorated floats, and relay races.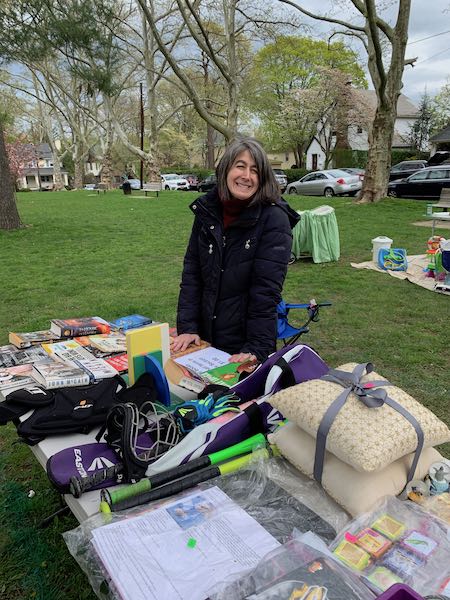 The Arthur Manor Neighborhood Association is now actively planning for its 4th of July parade and picnic at Davis Park which includes marchers, decorated floats, and relay races. This year will mark the 91st year the Association will hold its annual 4th of July event at Davis Park.
If you would like to volunteer to help for the Arthur Manor Association's 4th of July parade and picnic, please email the Arthur Manor Association's President, Matt Martin (matthew.martin@pattoneakins.com) with any offers of assistance. Arthur Manor is always looking for new members! No experience necessary!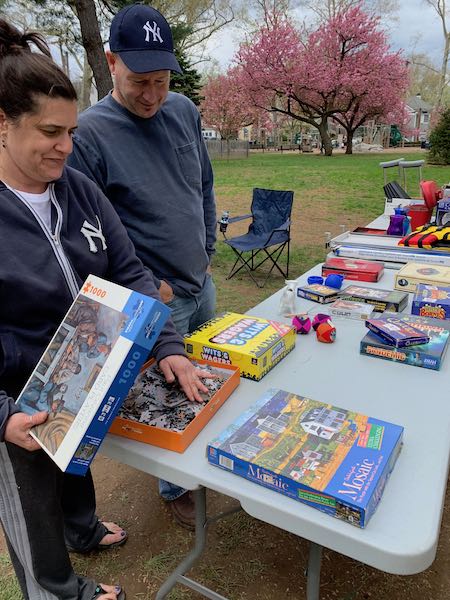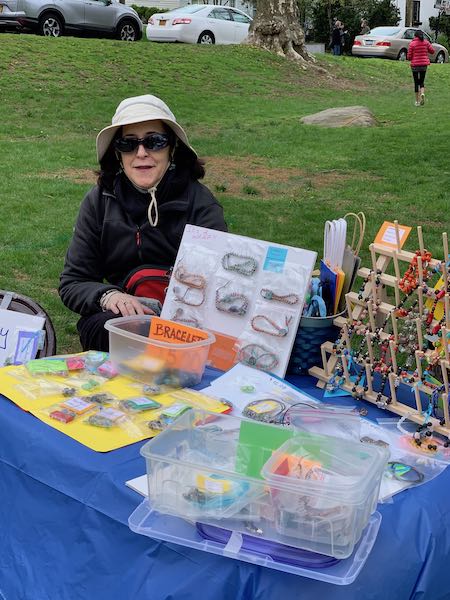 Varsity Lacrosse Captain Andrew Bernstein Reaches 305 Career Points
Details

Written by

Jordy Love

Category: The Goods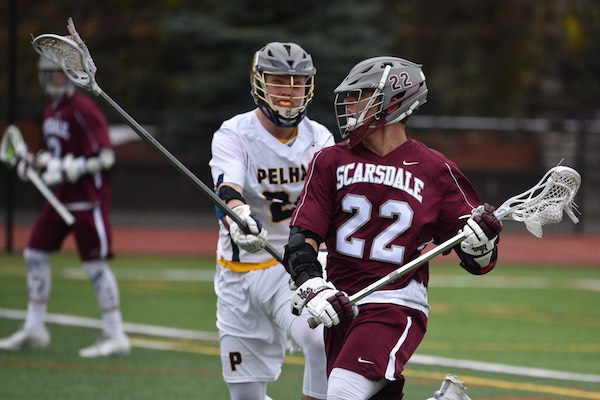 Scarsdale Varsity Lacrosse Captain Andrew Bernstein reached 305 career points during the Raider's 14-4 victory over White Plains on May 2. Bernstein had 4 goals and had 4 assists against the Tigers. He received a standing ovation from the home crowd after reaching his 300th point.

As of Friday May 3, Bernstein has 64 goals and 22 assists for a total of 86 points this season. Bernstein, a Senior, is the team's only captain this season. This is his second year as a team captain, a true testament to his leadership abilities. Bernstein has been a 4 year starter as an attack player on the Varsity squad. The Raiders' record is currently 11-2 with 3 games left in the regular season. Bernstein is also a finalist for Lohud's player of the week.

Scarsdale plays at Mamaroneck on May 7th, at home against New Rochelle on May 9th and at Gaelic Field versus Nyack on May 11th. The pre-game Senior celebration will take place before the New Rochelle game.
Con Edison Announces More Natural Gas Will Be Available: But Not Until November 2023
Details

Written by

Joanne Wallenstein

Category: The Goods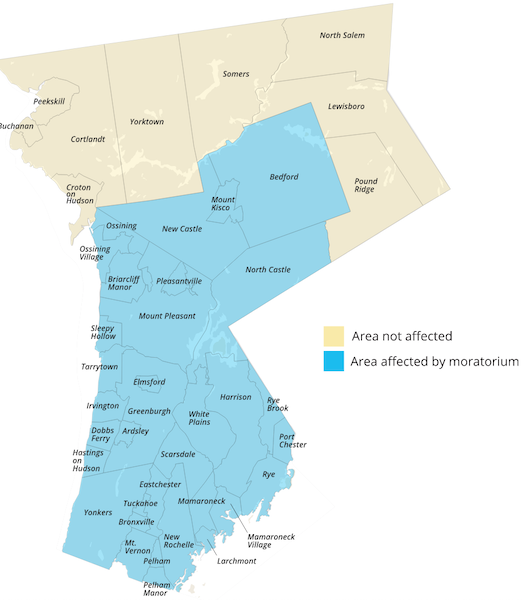 Con Edison has found a new source of natural gas to address the current shortage, but it won't be online soon enough for many. In February the utility company announced a surprise moratorium on all new gas lines as of March 15. In the six weeks between the announcement and the beginning of the moratorium they received 1,600 applications for new lines, an indication of the high demand for natural gas, which is apparently in plentiful supply. The trick is delivering it to Westchester.
On April 24, Con Edison announced an "agreement with the owners of an existing natural gas pipeline that serves Con Edison's facilities in Westchester County for additional natural gas capacity. Once completed, this reasonable, low-impact solution will provide Con Edison with the natural gas capacity needed to lift the current moratorium on new gas hookups in Westchester County."
"Under the agreement, Tennessee Gas Pipeline would provide the increased natural gas capacity to Con Edison's distribution system in Westchester by upgrading compression facilities on its system outside of New York State. These upgrades will enhance the capability of the existing pipelines to transport incremental natural gas supplies for Con Edison. Subject to the necessary approvals, the incremental capacity could be placed in service by November 2023."
The rub is that the moratorium will be in effect for the next four and a half years, which is a huge blow to development in the county. Why they did not start searching for additional resources years ago is not clear.
In they meantime the utility says it is "continuing to implement the company's $223 million Smart Solutions program for customers who are interested in alternatives to natural gas, including incentives to electrify heating systems, upgrade HVAC controls, install geothermal heat pumps or weatherize their homes. The increased gas capacity plan allows more time for technologies to advance, and for customer adoption to increase for alternative heating and cooking solutions."