Crazy Group of Scarsdale Residents to Swim the Long Island Sound to Fight Cancer
Details

Written by

Joanne Wallenstein

Category: The Goods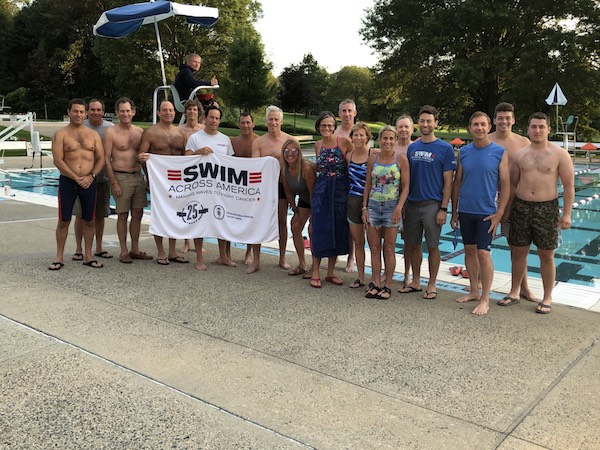 Eldad Blaustein, John Needham,, Miles Rubin, Joe Kaufman, Chip Rich, Doug Rachlin, Joel Talish, Josh Glantz, Cheryl Blenk, Carol Wolfe, Peter Doyle, Trisanne Berger, Diane, Calderon, Michael Zeller, Patrick Bates, Kevin Hebner, Noah Glantz, Max Bunzel. Saturday July 27 marks the 27th annual Long Island Sound Swim. More than 20 Scarsdale residents will be swimming 1.2, 3, or 6 mile distances or serving as support kayakers as part of Team Bruce. Bruce Dunbar, a lifelong Westchester County resident, lives in New Rochelle but swims year-round with many of these Scarsdale Swimmers. Bruce was diagnosed with lung cancer in 2017 but, through an innovative immunotherapy treatment, he is swimming on Saturday and is a living testament to the critical importance of cancer research funding.
The Long Island Sound Swim has raised more than $15 million since it was founded in 1992. The goal for this year's event is to raise more than $1,000,000. Team Bruce has already raised more than $225,000!!! That is an incredible sum after this group of swimmers raised $140,000 last year swimming as Team Valerie for Scarsdale Resident Valerie Malsch who continues to live with Multiple Myeloma. If you are interested in supporting Team Bruce or any of it's swimmers, please click here.
Low-Income College Students In Westchester To Receive Free Dorm Room Supplies From Grad Bag On July 19 At College Zone In Yonkers
Details

Written by

Joanne Wallenstein

Category: The Goods
In attics and storage units across the country, you'll find the ubiquitous x-long twin sheet set and comforter -- bought especially for the extra-long college beds and never to be used again by graduates. That's where Liz Gruber and Tara Tyberg, the co-founders of Grad Bag and two Scarsdale, NY mothers, and their team of volunteers come in.
On college move out days at Columbia, Barnard, Princeton, NYU and many other campuses, Grad Bag volunteers load up U-Haul trucks with linens and other dorm room items that have been donated or discarded by students and collected by sustainability groups. Grad Bag's work ensures that these items won't end up in storage, or worse, in landfills. Then, Grad Bag closes the loop by cleaning, repackaging, and redistributing the goods.
On Friday, July 19, over 125 incoming college freshmen, who are participating in Yonkers Partners in Education (YPIE), a non-profit organization that helps low-income Yonkers Public School students prepare for college, will go to Grad Bag's one-day pop up "shop" filled with dorm room items – all without price tags. The event will take place beginning at 10 a.m. at YPIE's College Zone located at 92 Main Street in Yonkers (next to the Yonkers train station. )
In addition, students who work with Let's Get Ready will also receive free dorm supplies at the event. Let's Get Ready (LGR) is a 501 (c) (3) non-profit organization that provides low-income high school students from Philadelphia, PA to Lewiston, ME with free SAT preparation, admissions counseling and other support services needed to gain admission to and graduate from college.
This summer, Grad Bag plans to outfit over 1,300 low-income college students with dorm supplies. In addition to bedding, students will receive lamps, towels, decorative pillows, hangers and rugs. To these families, having a child go to college is a bewildering and expensive process. According to the National Retail Federation's 2016 Back to College Study, students spend an average of $114.21 outfitting their dorm room. Not having to shop for dorm supplies is an enormous help.
Grad Bag was founded in 2012 by two Westchester County moms, Liz Gruber and Tara Tyberg, who realized there were so many dorm room items that graduating seniors no longer needed, but were still in great condition. Instead of having the sets of XL sheets and twin comforters thrown away or gathering dust in attics, Grad Bag addresses two social issues: insuring that low-income students won't have to stress about equipping their dorm rooms while recycling objects that would otherwise not be used.
Scarsdale Alternative School Celebrates 28 Graduates
Details

Written by

Aerin Gelblum

Category: The Goods
The Scarsdale Alternative School held its annual senior graduation on Friday, June 21, celebrating the class of 2019. Reflective of the program's unique nature, the non-traditional ceremony featured personal speeches given by SAS teachers to each of the graduates, and all students in the program were present. Although the graduation was held in SHS' auditorium on account of inclement weather, the space was completely transformed to suit the vibrant personality of the program with floral wreaths, bouquets, and colorful signs. Exemplifying the close-knit spirit of the class was emcee Sam Hoffman, whose intermittent, comedic addresses greatly contributed to the sense of unity and familiarity in the room. Following Sam's opening remarks, as well as those given by SAS Director Jennifer Maxwell, Principal Kenneth Bonamo addressed the class and recognized the students for not only their accomplishment of graduation, but also their commitment to the unconventional program. Mr. Bonamo referenced the SAS culture of learning through disagreement and discourse, highlighting the democratic and experiential values that the program maintains, and he challenged the class to retain its, "spirit of inquiry, advocacy, [and] intellectual wrestling" and give back to society in a way that combines skill and passion. Looking forward, Mr. Bonamo described the graduates as, "our best hope," and expressed great confidence in their capacity for success in college and beyond.
Students gain admission into the A-School through a lottery system, but it takes much more than good fortune to build the strong community that the class of 2019 helped create. Intimate meetings in core groups, weekly community meetings with everyone in the program, and bonding events such as "Outing" all strengthen the bonds between students and contribute to the experiential learning that is the foundation of SAS. There are many opportunities for student leadership positions, and classmates work together on committees to plan events. In this way, students are encouraged to take control of their education in both their democratic community as well as in their co-curricular pursuits. The Internship Program—which all SAS students participate in each January—is perhaps the hallmark of the Alternative School. The program urges students to take initiative and secure internship positions, thus gaining work experience, developing a greater sense of independence, and delving deeply into one's interests. The internships also serve as a method for teachers to get to know their students better as they watch them struggle and triumph in real-world scenarios. The close faculty-student bond was apparent in the many speeches given by teachers that recalled students' internship endeavors through their multiple years in SAS.
The first of the five SAS teachers to address his core group was Mike Giordano, whose personal speeches articulated students' character and interests. His presentations celebrated the personal growth of the graduates, and he shared his perspective of having watched them enter the Alternative School as quiet and reserved only to emerge as strong and confident leaders and role models. Mr. Giordano also touched on the talents and values of the group, noting Julia Loten's, "gift for gracefully weaving words together," and how Isabella Stewart, "exemplifies the A-School value of learning for learning's sake." Mr. Giordano presented Margaret Brew, Ian Lerner, Julia Loten, Isabella Stewart, and Sophie Weingrad with their diplomas following each of their individualized speeches.
Jennifer Maxwell emphasized the diversity of the class when speaking to her group of seniors. Citing interests ranging from legal studies to music production, Ms. Maxwell shed light on how each of the graduates learned from each other, and how the students' experiences in SAS were enhanced by their individuality. Her speeches presented the Alternative School as anything but homogenous: an environment where an array of mindsets can find common ground. Ms. Maxwell referenced the students' self reflections, where Ella Ansell wrote, "I welcome mistakes, as these are essential for improvement" and Simon Bradlow considered how he had become, "a more welcoming, accepting, and understanding person." She presented Anshu Ajmera, Ella Ansell, Simon Bradlow, Sam Hoffman, Kate Nova, and Hayden Seidman with their diplomas.
One of the most unique and thoughtful moments of the ceremony was Senior Speaker Isabella Stewart's address to the class. Like many other positions in the A-School, Isabella was voted into giving the speech by her fellow seniors. She described SAS as a "big, beautiful mess"—a community that finds opportunities for learning and growth in patches of chaos. Isabella noted some of the most important lessons she had gained throughout her years in the A-School as being trust, respect, and passion, but she also centered on the importance of disagreement as a catalyst for personal and community improvement and togetherness. Perfectly summarizing the micro-society that is the A-School, Isabella told her class: "we are a colorful mosaic of human life."
Instead of traditional speeches, Fallon Plunkett presented the seniors in her core group with spoken letters. In them, she opened up about the graduates' best qualities, notably mentioning Paige Barlow's sincere empathy, Ross Forman's admirable humility, and Fletcher Faden's "thirst for social justice." Ms. Plunkett spoke to the impressive efforts the seniors have made to improve SAS after they leave, specifically a mentor program ideated by Avery Rubin that will be implemented next year. She also designated a book for each student that encompassed their personalities and whose messages would serve them well in the next phase of their lives. Ms. Plunkett then presented diplomas to Paige Barlow, Nathan Bookvar, Fletcher Faden, Ross Forman, Kimberly Markowitz, and Avery Rubin. Before leaving the podium, she presented teacher Sheilah Chason with a letter of her own, commemorating the occasion of her last year as an educator in the A-School. Ms. Plunkett expressed gratitude on behalf of the entire A-School for her deep care of the program and meaningful relationships with students, and Sam Hoffman affectionately commented, "Sheila is the mother of the A-School."
Ms. Plunkett's address to Ms. Chason underlined the significance of impactful teaching. While SAS does put students in the driver's seat, student academic and civic engagement wouldn't be nearly as strong without the guidance of truly caring teachers. The five advisors particularly honored four students as recipients of unique awards. Ian Lerner and Anshu Ajmera were presented with the Senior Project Award for the dedication, creativity, and passion they poured into their senior projects—SAS' version of Senior Options. The advisors selected Kate Nova and Grace Vericker as the recipients of the Tony Award—the A-School's highest honor that recognizes those who most embody the principles of the program. They applauded Kate for having always stood strong in her principles of fairness and equality, and celebrated Grace for her empathy and deep relationships with others.
Having made over fifty A-School graduation speeches over the past nine years, Ms. Chason presented her final round of recognition to Lindsay Donat, Aidan Londa, Kodai Morikuni, Dan Silk, and Grace Vericker. Like the other advisors, Ms. Chason did not hold back in her praise for the graduates, occasionally pausing her speeches to collect her emotions. She shared a particularly meaningful internship experience had by Dan, who played guitar for patients at Northern Westchester Hospital. Dan would always engage with those he played for, and would leave their rooms graciously offering to one day return. His constant smiling did not go unnoticed, she added, as well as his ability to light up any room.
Jeanne Cooper addressed Morgan Costello, Natalie Gee, Liana Givner, Zachary Reyman, Jonah Schneider, and Alexandra Wilson. Ms. Cooper shared with the room some of the deep wisdom that had been imparted upon her by the members of her core group. She noted one of Zachary's reflections that states, "a life can change drastically, potentially forever, in the lifespan of a single doctor's appointment," and a research paper written by Alexandra that addressed how, "becoming more mature means accepting that the world is more morally ambiguous than we thought when we were younger." These students exemplify the SAS principle of growth outside the classroom walls, and Ms. Cooper expressed her appreciation for all that they have taught her.
It has been said that graduation ceremonies are one of the most purely happy events one can attend, and the Scarsdale Alternative School graduation was no exception. Beautifully unconventional and profoundly moving, the ceremony gave well-deserved recognition to the best and brightest that Scarsdale has to offer: both the program itself, and, of course, the SAS class of 2019.
Summer Fun With Words
Details

Written by

Joanne Wallenstein

Category: The Goods
School's out, the heat is on and hopefully you have a few minutes to relax.
Local puzzler Midori Im contributed the Spelling Bee challenge below.
Grab a pencil and papers and see how many words you can find. When you're done, scroll down to the bottom of the page for the answer key.
Are you a genius? If so, congrats. If not, keep trying!
Instructions:
How many common words of 5 or more letters can you spell using the letters in the hive? Every answer must use the center letter at least once. Letters may be reused in a word. At least one word will use all 7 letters.
Proper names and hyphenated words are not allowed.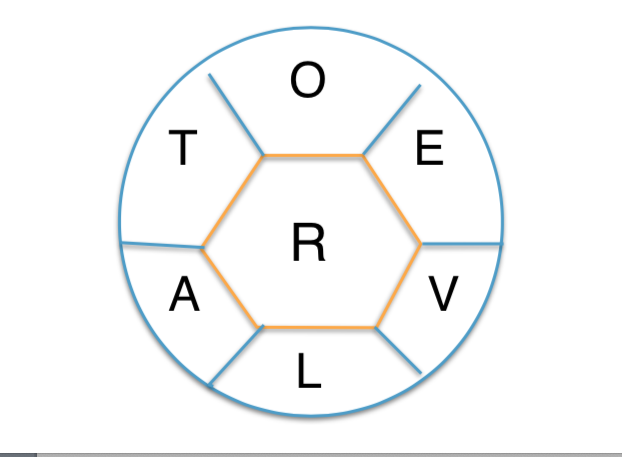 Score 1 point for each answer, and 3 points for each word that contains all 7 letters.
Rating: 18= Good, 25 = Excellent, 33 = Genius
Answers to this week's spelling bee:
Answers:
Alert, altar, alter, eater, elevate, larva, larvae, letter, lover, orator, rarer, realer, relate, reveal, re- volt, retell, revel, reveler, revolve, revolver, revote, rotate, rotator, rover, taller, tartar, tartare, tartlet, tolerate, travel, traveler, troll, trove, valor, voter.

3-Pointer: elevator
If you found other legitimate dictionary words in the beehive, feel free to include them in your score.
Also share any additional words you find in the comments section below or email us at scarsdalecomments@gmail.com.
All in the Family: Mother-Daughter Real Estate Teams
Details

Written by

Joanne Wallenstein

Category: The Goods
Like mother, like daughter…. that seems to be the trend in Scarsdale real estate where a new crop of realtors are learning the business from their successful moms. In turn, these daughters are helping their mothers to modernize their approach by using digital advertising and social media to showcase properties and attract potential buyers.
Here are the stories of a few of Scarsdale's family teams:
Ashley and Sandie Badger (pictured at left)
Thirty years ago Sandie Badger parlayed her volunteer and fund raising experience into a second career in real estate and has worked at Julia B. Fee ever since. As a little girl, daughter Ashley remembers helping her mother print brochures for open houses.
Ashley worked in global communications for the fashion and beauty industry for 20 years before making the transition to join her mother at Julia B. Fee. Speaking about Ashley, Sandie said, "Her keen eye for style and design make her a natural in real estate. Having grown up in Scarsdale and knowing the community inside and out made it an easy decision for Ashley to join Julia B. Fee Sotheby's International."
Ashley says, "Sandie has taught me so many lessons, and it's ongoing. The most important lesson: 'Be yourself, embrace change and every day is a new day.' Scarsdale is such an extraordinary community and we are so very proud to be a part of its continued prosperity."
Jennifer Stone Fischman and Sheila Stone
Sheila Stone has been selling homes in Scarsdale since 1972 and daughter Jennifer Fischman and her brothers were part of their mother's team. Jennifer says, "My earliest memories of my mother selling real estate include times that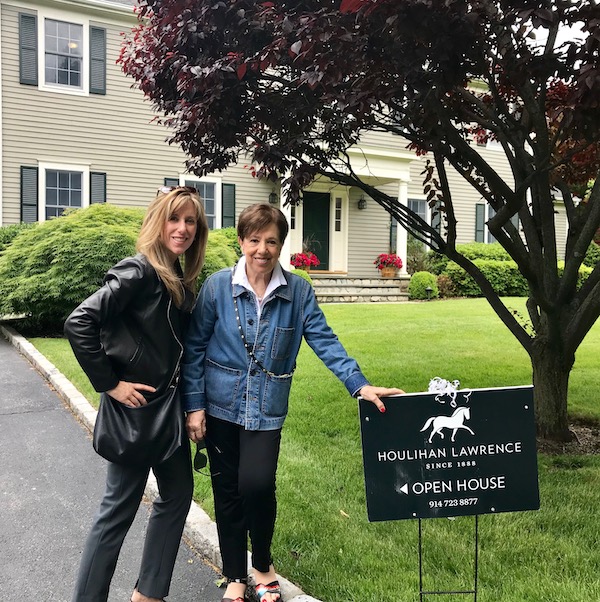 Jennifer Fischman and Sheila Stoneshe took me with her to meet clients and see houses, I was probably 5 or 6 years old. Sometimes, before there were cell phones, I remember she was pretty unreachable during the day because she was always out of the office showing houses to clients. My brothers and I did small jobs at all the houses she was trying to sell, like cleaning the bathrooms or washing the windows, cleaning out garages and gardening. Then, after I graduated college and lived in NYC, I used to come up to the office on the weekends and answer phones and take photographs of the houses and create brochures."
When Jennifer decided to leave her 20-year career as a corporate lawyer to join her mom, Sheila says, "There were no other mother/daughter teams that I knew of, but I was excited to have Jennifer come into what we consider, "our family business. For me, at this stage in my career, it has allowed me to continue to do the job that I love."
As for Jennifer, she says, "My mother has been doing this business for over 40 years and though a lot has changed over that time, one thing remains and that is that this business is built on personal relationships with clients and the services we provide to them. We recently we had the opportunity to sell a house in Scarsdale to the child of one of my mother's favorite customer's to whom she had sold a house Scarsdale in 1983 (and 2 more after that). This experience exemplifies why the real estate business is so gratifying, because it creates ever lasting relationships that can even transcend generations."
What do the two predict for the market? "We expect the market in Scarsdale to remain strong as always. We have seen a real rebounding in the last couple of months, with interest rates remaining low and the stock market strong. People continue to love living in our community and we encourage others to follow!"
Check out Jennifer's website, "Scarsdale Secrets" where she and her husband have been writing about unique facets of Scarsdale history.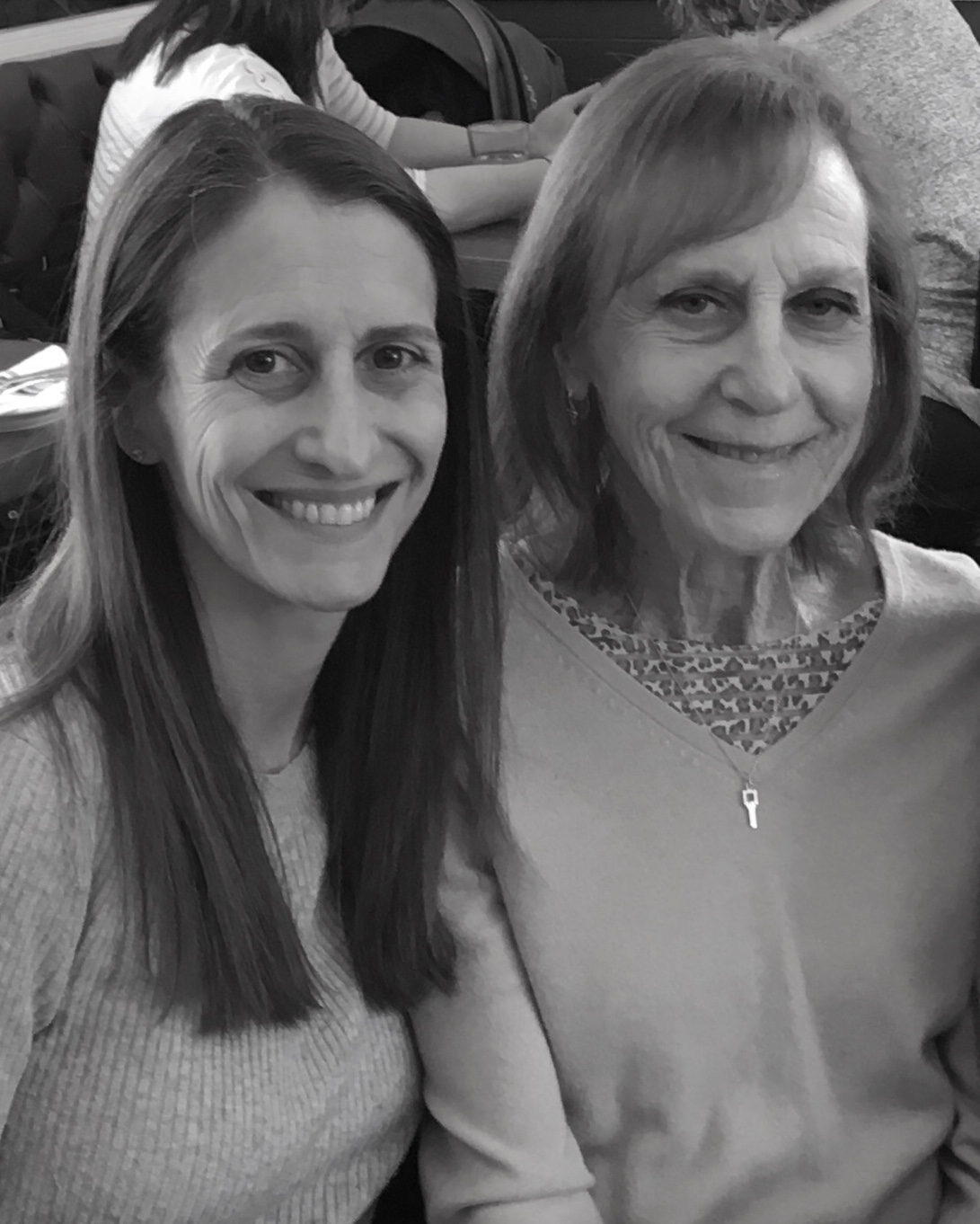 Bonnie Besner and Susan FieldSusan Field and Bonnie Besner
Mother daughter team Susan Field and Bonnie Besner tell clients that they have the county covered with Susan at Houlihan Lawrence in Scarsdale and Bonnie in the Briarcliff Manor office. While Field works in Scarsdale and neighboring towns, Bonnie covers the up county areas of Briarcliff Manor and Croton.
Even before Bonnie moved up from NYC to join her mother, she helped her to sell a home. She says, "A number of years ago when she listed my sister's house in Somers, I thought one of my close friends would love her house. On my suggestion she took a look and ended up buying it only days after it hit the market. Hmm…does that mean I'm overdue for a referral fee?"
Says Susan, "The advantage of having Bonnie on my team is clearly that she "has my back". As Bonnie and I have different schedules since she has a 4 ½ year old son, I am able to pitch in when she is busy and she can do the same for me."
Here are some important lessons Bonnie has learned from her mother:

-You're only as good as your reputation. It's wonderful to be respected in the industry. Respect can give you the edge when negotiating.
-No deal is too small; you never know what it will lead to.
-Always respect everyone and know that no matter what price range a buyer is in, it's their biggest purchase.
What does Susan predict down the line? Field says, "With her son in nursery school, she is networking with young people who have real estate needs as their families grow. Being as involved as she is with her peers is a good thing for business. She's on the Board of her condo development in Briarcliff and a class parent in nursery school. She's outgoing and personable, and she just cares. If this is a reflection of me, I am very proud."
Angela Retelny and Jessica Retelny Shames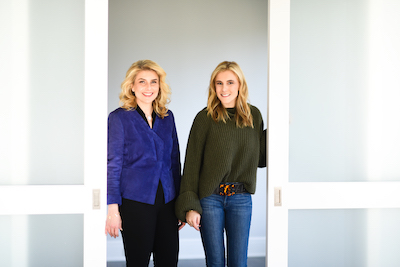 Angela Retelny and Jessica Retelny Shames
After leaving a career as a real estate executive in Florida, Angela Retelny moved to Scarsdale and was hired as the Marketing Associate at Julia B. Fee. Three years later she moved into sales and says, "I loved it from day one and never looked back!" Daughter Jessica took a similar path. After working in the licensing division of Marvel, she joined the start up Platinum Drive Realty to handle their advertising, marketing and social media. When Platinum Drive was sold to Compass, Angela and Jessica decided to form their own team at Compass.
Angela enjoys "the opportunity to be with my daughter every day and interact on a professional level." She says, "Brainstorming together is interesting and it's particularly important to hear how millennials like herself think." She continued, "Jessica is very stylish and loves interior design. She personally stages and styles many of our listings, and her husband, Jason Shames, does our team's drone photography."
Jessica added, "I remember my mom showing and selling the homes of my friends where I spent time playing as a child and where I developed great memories of growing up in Scarsdale. Fast-forward to today, and I am now listing homes of my childhood friends alongside my mom. Things really do come full circle."
What has she learned from Angela? "There is no outline or recipe to follow in real estate which entails so much more than helping a client purchase or sell a home. Everyone's circumstances are different, and you have to be incredibly sensitive and understand how to advise and support your clients."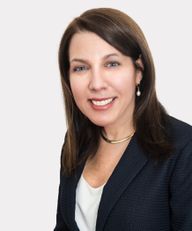 Nancy Shaw ChochrekNancy Shaw Chochrek, Branch Manager at Houlihan Lawrence learned the real estate business from her mother Joan Shaw, who Nancy calls the "Gold Standard." Chochrek, who worked as an attorney in Chicago for 12 years joined her mother when she moved back East. One of her first memories is "helping her mother out" by going with her to a house and helping to count the bedrooms. The biggest lesson she learned from Shaw "Is that hard work pays off, and to enjoy the process and all of the wonderful people you get to meet. "