Scarsdale Forum Presents, "The Education of Today and Tomorrow"
Details

Category: The Goods
Published on

30 October 2016

Written by

Joanne Wallenstein

The community is invited to the Scarsdale Forum's meeting on Thursday November 3rd at 7:30pm in the Scott Room of the Scarsdale Public Library. The evening will feature a special program on "The Education of Today and Tomorrow" by Scarsdale Board of Education President Leila Shames Maude, Assistant Superintendent of Curriculum Lynne Shain, and Director for Instructional Technology and Innovation/Co-Director of The Center for Innovation Jerry Crisci.
In addition the Forum will continue its review of Scarsdale's Non-Partisan system through the presentation of special guest Max Grudin, Chair of the Procedure Committee who will provide an update on recommendations to the Citizen's Nominating Committee. A summary of Scarsdale's Non-Partisan System was previously given by Forum Director and Chair of the Non-Partisan Procedure Committee Tim Foley at the past October 6th Public Forum. Tim's complete remarks can be read HERE.
The evening's guest of honor will be retired Fire Chief Thomas M. Cain. We invite the community to join us in saying thanks to Chief Cain for his 32 years of service
The portion of the evening dedicated to Forum members will include votes on a previously released report: ""Educational Objectives to Consider Regarding Options for the Future of Greenacres Elementary School."" dated October 20th 2016 by the Education Committee. All reports are available on our website www.scarsdaleforum.com; or, you can contact our office for reprints at info@scarsdaleforum.com or (914)723-2829.
(Scarsdale Residents who wish to vote on reports may join Scarsdale Forum prior to the November 3rd meeting.)
Scarsdale Coalition Raises Awareness About Domestic Violence
Details

Category: The Goods
Published on

24 October 2016

Written by

Joanne Wallenstein

(The following was submitted to Scarsdale10583 by the Scarsdale Coalition on Family Violence) Readers may notice that the majority of public violence begins at home—from Sandy Hook to the recent shooting of two police officers in Boston. Making this connection to domestic violence, the FBI hosted its first Conference on Family Violence in 2003, and the then newly formed Scarsdale Coalition on Family Violence was on hand.

Family violence crosses all socioeconomic groups, religions, races, and cultures. One in four women is a victim, and statistics on men as victims are rising as more come forward. We see, as the FBI has concluded, that domestic violence is now very much an issue of public safety.

The Coalition, a community initiative including Scarsdale Police, Board of Education, Middle and High School, Scarsdale/Edgemont Family Counseling, community members, and the student group, SHS's STAR (Students Terminating Abusive Relationships), has focused on increasing public awareness about teen dating violence. For a decade, the Coalition has partnered with SHS Youth Outreach Worker Lauren Pomerantz, LCSW, to educate teens about healthy vs. abusive dating behaviors in an annual ninth-grade program and in other initiatives.
In the coming year, the Coalition is working on broadening awareness and education for high school upperclassmen and their families, and for adults in the community. In our next community event we will partner with Assemblywoman Amy Paulin to present a panel discussion following a screening of the powerful film Audrie & Daisy on November 30 at 7 pm in the Scarsdale High School Little Theater.

There's much more to be done. We want graduating seniors and parents to be especially aware of dating violence at college. This is critical, ground-breaking work. Help us send our young adults into the world prepared for rewarding intimate relationships. October is National Domestic Violence Awareness Month, a perfect time to join our effort—please contact Lauren Pomerantz (914-721-2468), as we are recruiting volunteers.

Scarsdale Coalition on Family Violence
Penny Bauersfeld, Ann Cefola, David Kroenlein, Lauren Pomerantz and Susie Rush
Yoga for the Body, Yoga for the Mind
Details

Category: The Goods
Published on

13 October 2016

Written by

Stacie M. Waldman
In places like Scarsdale, the big gym atmosphere seems like it's rapidly becoming replaced with boutique studios for Pilates, biking, barre and yoga. This summer I took a break from my "big gym" due to a recurring injury and ran as my form of exercise. However, I'm not so keen on running and I've had to exercise some serious restraint in order not to purchase the "0.0 I hate running" car magnet so I knew I needed to pair it with some formal class that would fulfill me mentally, spiritually, and physically. And since I was running on the Bronx River Parkway Trail, I easily discovered Here&Now Yoga+Body on Garth Road.
From the moment you enter the Here&Now studio, the vibe, the equipment, the cleanliness, and the ambiance just feel good. The Here&Now mantra is "Strong Body. Present Mind." and both my mind and body felt blissfully satisfied after a Sunday 8 AM yoga class. I felt recharged and ready to enjoy my Sunday. Even my son noticed my yoga-induced contented-state by commenting, "Hey mom, you're so all relaxed." (And I had no glass of wine in hand at 9 AM.) But that didn't mean I didn't get a great body workout; I was definitely sore and stretched.
Owner, instructor, and Scarsdale local Jocelyn Koenig taught my yoga class. Jocelyn is living proof of the many benefits of yoga. She's a runner and she ran to the studio from her Greenacres home. She began practicing yoga more than 15 years ago by adding it to her daily running and fitness regimen in hopes of easing the daily stress she experienced as an Assistant District Attorney in the Bronx. She tried some classes and she was hooked. "I relished the physical challenge and opportunity to quiet the mind while moving on the mat," Jocelyn said. "As an added bonus, my running times improved along with my knee joint issues." As the mother of three young children, yoga for Jocelyn, "...continues to inspire within me a calm and centered presence. Through three pregnancies, yoga helped me to remain conditioned and strong and to rebuild my fitness level post-natally." Still, it takes more than that to actually open your own studio. "I wanted to open Here&Now to make a space for the community to practice, a place for people of all levels and all ages to have the opportunity to enjoy yoga and barre fitness that is creatively thoughtful and nurturing yet also strengthening and challenging for both the body and mind," Jocelyn said.
Here&Now attracts a great mix of people, both men and women, young and old, because of the wide variety of classes that are offered. There are yoga classes of all types and all levels, including stretch, restorative, vinyasa flow, and power. There are also barre fitness classes and fusion classes, which are a mix of barre, yoga and Pilates. No matter whether you have been practicing yoga and barre for years or are brand new, all enjoy the benefits. "Yoga strengthens the body, increases muscle tone and flexibility, helps to prevent injury, improves respiration and circulation and helps with weight reduction," she continued. "Yoga also improves focus, self-awareness and confidence which is why our kids' programs have become so popular. Older practitioners also benefit from better bone health and circulation."
The Here&Now teachers that work with Jocelyn have undergone hundreds of hours of training and ensure that students practice both yoga and barre with proper alignment. During my class on that Sunday morning, I realized that there were several poses that I had been practicing incorrectly at my mega-gym. Jocelyn and her teachers take the time to teach the poses so students get the most out of each class. At the larger gyms and big companies, teachers often have to adhere to a script but at Here&Now, Jocelyn states that it is important for "teachers to be creative, so classes are always engaging, never repetitive."
Here&Now keeps clients coming back by offering more than 30 classes per week. In addition, they offer special workshops taught by prominent instructors, like the Arm Balances&Inversions workshop on October 22nd with Miriam Wolf. Jocelyn also feels strongly about giving back to the community and is hosting a Candlelight Yoga class for all levels on November 19th at 7pm to benefit an orphanage in Haiti. All donations go directly to Project House of Hope.
Here&Now is currently offering a free second class with the purchase of a first class so you can give it a try.
hereandnowyogabody.com
138 Garth Road, Scarsdale NY 10583
info@hereandnowyogabody.com
914-725-5347
Longtime Scarsdale Resident Betty Orteig Passes Away at 88
Details

Category: The Goods
Published on

18 October 2016

Written by

Joanne Wallenstein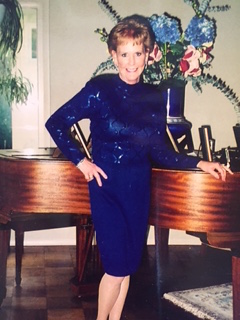 Elizabeth "Betty" Murphy Orteig, a long-time Scarsdale resident, passed away at home on October 16 after a long illness. She was 88. Betty was born October 31, 1927 in Brooklyn to the late Judge Charles E. and Elizabeth (Sawyer) Murphy.

She attended Marymount College and had a successful career in retail fashion working for Bonwit Teller, Lord & Taylor and Saks Fifth Avenue. Betty was an active volunteer for the American Cancer Society and was an avid tennis player and golfer. She was an established member of both the Scarsdale Golf Club and Fox Meadow Tennis club where she made lifelong friends.

Betty is survived by her children George E. Orteig Jr. and his wife Kathleen of La Quinta, CA, Elise Hunnicutt and her husband John of New Canaan, CT and Celeste Russell of Cross River, NY and four grandchildren -- Melissa C. Welch, Lauren E. McGuiness and Devin and Kathryn Russell. She is also survived by her brother Thomas Sawyer Murphy of Rye, NY. Betty was predeceased by her loving husband George in 2002 and beloved son Raymond E. in 2014.

Remembering her mother, her daughter Elise said, "While in the end cancer took her away from us, we know she has gotten her wings and is smiling down on all of us who will treasure the great memories of her with friendship and love."

A Memorial Visitation will be held Thursday from 4:00 PM – 8:00 PM at the Edwin L. Bennett Funeral Home in Scarsdale. A Memorial Mass will be conducted on Friday, October 21 at 10:00 AM at Immaculate Heart of Mary Church also in Scarsdale.

Instead of flowers, the family would recommend donations be made in Betty's name to either the American Cancer Society or The Leukemia & Lymphoma Society.
Where to Worship for the High Holidays
Details

Category: The Goods
Published on

11 October 2016

Written by

Joanne Wallenstein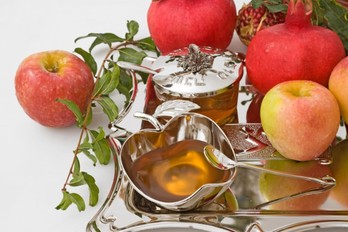 The High Holidays are upon us with Rosh Hashanah beginning on Sunday night October 1 followed by Yom Kippur, which starts on Tuesday evening October 11. Many local synagogues welcome the public to worship, even if you are not a member. Here are their schedules:
Chabad of Scarsdale will hold services for the High Holidays at The Scarsdale Woman's Club, 37 Drake Road. The schedule is as follows:
Rosh Hashanah: Sunday, October 2: Light Candles at 6:17 pm/Evening Services: 7:00 pm
Monday, October 3; Morning Services: 9:30 am/Children's Program 10:30 am/Shofar sounding 11:00 am
Tuesday, October 4: Morning Services: 9:30 am/Children's Program 10:30 am/Shofar Sounding 11:00 am
Yom Kippur :
Tuesday, October 11: Light Candles/Fast Begins 6:03 pm/Kol Nidrei: 6:00 pm
Wednesday, October 12: Morning Services: 9:30 am/Children's Program: 10: 30 am/Yizkor: 11:30 am/Afternoon Service: 5:30 pm/Fast Ends: 7:00 pm
For more information or to RSVP contact Chabad of Scarsdale at 914.527.2077 or email info@chabadofscarsdale.com. Walk-ins are welcome and services are free of charge.
High Holy Days at Congregation Kol Ami:
Over 90 years old, Congregation Kol Ami is a White Plains Reform synagogue that welcomes a broad spectrum of backgrounds, ages and lifestyles. Kol Ami worship services integrate both traditional and contemporary practices. Services are led by Rabbi Shira Milgrom, Rabbi Tom Weiner and Cantor David Rosen.
You are invited to join the following services which are open to the public:
Rosh Hashanah Family Service : October 3, 3:15 pm – 4:00 pm, Reception following
Second Day Rosh Hashanah : October 4, 10:00 am – 12:00 pm, Reception following
Yom Kippur Afternoon Service (Schulman Chapel): October 12, 3:00 pm – 4:30 pm
Yom Kippur Family Service : October 12, 3:15 – 4:00 pm
Yom Kippur Memorial and Concluding Service: October 12, 5:00 pm – 7:00 pm
A limited number of High Holy Days tickets are available for purchase to other services. For more information call Jess Lorden, Executive Director at 914-949-4717 x 101. Visit www.nykolami.org, or 252 Soundview Avenue, White Plains, New York 10606.
Scarsdale Synagogue Temples Tremont & Emanu-El is a reform, inclusive temple located in the heart of Scarsdale at 2 Ogden Road. They invite you to visit the synagogue and congregation, join them for a service and learn more by contacting our Executive Director, Roberta Aronovitch at roberta@sstte.org. All of these services are open to the public:
Erev Rosh Hashanah: Sunday, October 2: 8:00 p.m. - Evening Service
First Day Rosh Hashanah, Monday, October 3: 2:30 p.m.
High Holy Day Family Experience
Blessing for new babies
Second Day Rosh Hashanah
Tuesday, October 4
10:00 a.m. - Morning Service, Main Sanctuary
10:00 a.m. - Religious School Family Service in Hershaft Lounge
Yom Kippur: Wednesday, October 12
1:30 p.m. - High Holy Day Family Experience
3:00 p.m. - Afternoon Service
4:45 pm - Yizkor followed by Neilah and Break Fast
Looking for holiday foods and tableware from local sources? Here are just a few links to consider:
Balduccis is offering a special Rosh Hashanah and Yom Kippur menu from September 20 to October 15. See what you can order here:
Matt Mill Culinary Productions in Port Chester also has a special holiday menu – learn more on their Facebook Page here:
Current Home in the Golden Horseshoe has a full selection of holiday items for a sweet new year.
La Dentelliere on East Parkway in Scarsdale will be open on Sunday October 2 from 10 am to 4 pm for table top items and holiday gifts.
Shanah Tovah!