Scarsdale STEP Program Marks 50th Year by Honoring SHS Teacher Rashid Silvera
Published: Wednesday, 26 October 2016 21:08
Joanne Wallenstein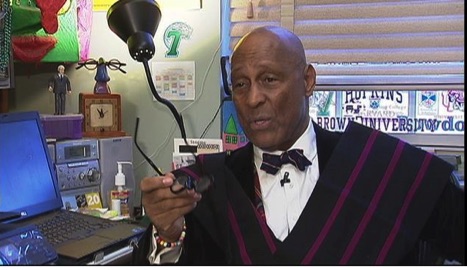 The entire community is invited to attend the STEP 50th Anniversary Celebration at the Scarsdale Women's Club on Saturday, November 12th from 6 - 8 PM.
Whether longtime STEP supporters or recent newcomers to Scarsdale, educators, parents, or students -- all are welcome to celebrate one of Scarsdale's finest community traditions and to honor inspirational SHS Social Studies teacher and true friend of STEP, Rashid Silvera.
Scarsdale Student Transfer Education Plan (STEP) is an independent community program that identifies promising students of color and enables them to attend Scarsdale High School for their junior and senior years. Established in Scarsdale in 1966 by former SHS Social Studies teacher Eric Rothschild, the program is supported by community donations, volunteers, and educators who are committed to public service and education in the liberal arts tradition.
As guest of honor at STEP's 45th anniversary event in 2011, Rothschild commended Scarsdale's enduring commitment and community-wide effort: "We could have sat on our laurels and built a moat, but we didn't. Instead we decided to share our educational and community resources by becoming one of the 30 communities with STEP-like programs in the U.S. Today, Scarsdale has the only remaining program."
It was also Eric Rothschild who, as SHS Social Studies Department Chair and with an enthusiastic second from then Superintendent Thomas Sobol, brought this year's STEP guest of honor, Rashid Silvera, to SHS in 1981. This unique educator's 35-year dedication to his students at SHS, including many generations of STEP students, makes him the perfect guest of honor for this year's STEP anniversary celebration.
Rashid, as his students know him, teaches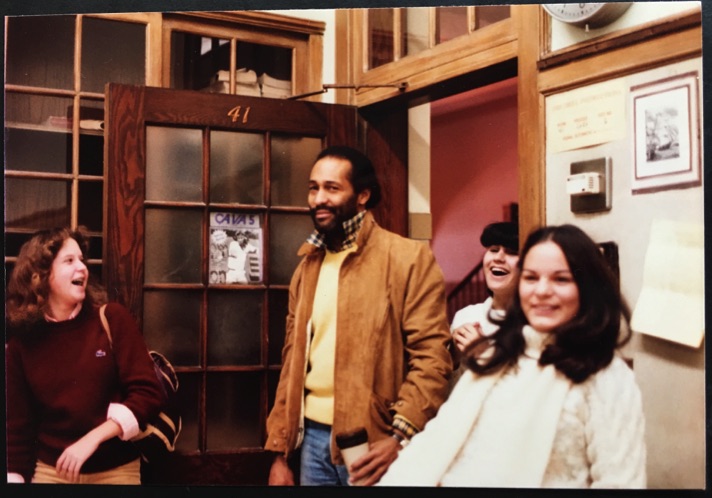 popular Social Studies elective classes on Psychology and Race and Ethnicity. His "caring before sharing" approach to teaching has enabled him to bring out the best in his students, building lasting confidence and fueling their inspiration beyond SHS. In addition to making an enduring impression in the classroom, Rashid has been a pioneer in the world of Black fashion modeling. He was among the first African-American males to appear on the cover of GQ magazine and the first to model for Ralph Lauren.

The STEP 50th Anniversary event will bring together generations of graduates from the STEP program, including Ojetta Rogeriee Thompson (SHS 1969), who is now a federal appeals court judge with the U.S. Court of Appeals for the First Circuit, Ken Marks (SHS 1970), who is now General Council of Exostar LLC in Herndon, VA, and his former classmate Evelia Jones (SHS 1970), a retiring LA teacher who had made coming back to see Scarsdale High School again a key item on her bucket list. Some of the more recent graduates in attendance will include Keith Martinez, (SHS 2012) who recently graduated from Villanova, DonTavius Holmes (SHS 2016), currently a freshman at Oxford College at Emory University, and Robert Lee (SHS 2015) a sophomore at Vanderbilt University who will introduce guest of honor Rashid Silvera.

Those attending the November 12th event will have a chance to meet STEP graduates, Scarsdale host families and both current and former STEP Board member volunteers, as well as enjoy cocktails, light bites by Carey Gross, and desserts from some of Scarsdale's favorite bakeries.
For more information and to purchase tickets to STEP'S 50th Anniversary Celebration, click here. Please note that the deadline to RSVP has been extended until November 5th.
And to learn more about STEP, to inquire about becoming a host family, or to make a donation, visit the STEP website.
Submitted by STEP Board member Mary Beth Evans