New Documentary Sparks a Community Conversation About Anxiety
Published: Thursday, 11 January 2018 12:37
Lauren Rubino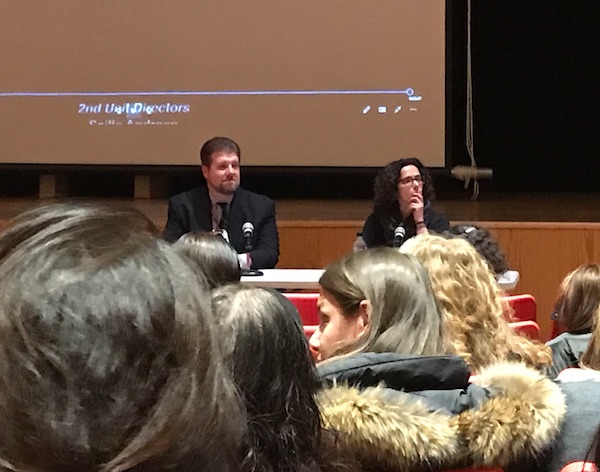 According to the World Health Organization, anxiety is one of the most common psychological complaints in the world. And it doesn't discriminate: It affects adults, teens, and children as young as four years old. It's also an issue that more and more Scarsdale families are facing due to social pressures, school demands, and the pervasiveness of technology.
To raise awareness about anxiety and start a community conversation about mental health, on Tuesday, January 9, Scarsdale C.H.I.L.D. and the PT Council sponsored a free screening of the documentary Angst, a film that explores anxiety, its causes and effects, and what we can do about it. Held at the Scarsdale Middle School auditorium, the screening drew a large audience of Scarsdale parents, demonstrating the importance of this issue in the community.
The eye-opening film features candid interviews with kids and teens dealing with different forms of anxiety and what they experience as a result. One teen in the film describes what happens to her when anxiety attacks: "My hands start to shake. I feel like I can't breathe. I kind of, start to breathe really rapidly and can't slow my breathing. So then my body starts to think that there's no oxygen and that I'm dying."
Angst also delves into the science behind anxiety and the most common reasons—or what's referred to as "core fears"—that cause it: inadequacy, abandonment, rejection, and judgment by others. The film goes on to talk about different coping mechanisms, from distraction in the form of breathing exercises or journaling, to exposure therapy—doing the very thing that scares you.
Showing that anxiety affects everyone—even the most accomplished of people—Angst features a cameo by Olympic swimmer Michael Phelps, who has struggled with anxiety and depression throughout his life. Finally seeking help after years of pushing people away, he explained, "I understood that it's okay to not be okay." He also emphasizes that opening up about his feelings instead of bottling them is what finally got him the help he needed.
Following the screening, Scarsdale Middle School principal Meghan Troy led a moderated discussion with panelists Eric Rauschenbach, Scarsdale Schools Director of Special Education and Student Services, and Sandra Pimentel, Ph.D., Chief of Child and Adolescent Psychology at Montefiore Medical Center and the Albert Einstein College of Medicine. They answered questions from parents in the audience about how the school system is preparing teachers to deal with mental health issues, how they are helping students who are dealing with stress and anxiety, and what to do if you think your child is struggling with mental illness.
Rauschenbach commented that they have noticed an increase in anxiety in students and are working to educate teachers and staff so they can identify children who may be dealing with mental illness. At the elementary level, school psychologists regularly visit classrooms to talk to children about different issues they may be facing, and at the middle and high school levels, the schools are making wellness a priority by looking at what causes stress, making sure the workload is reasonable, and ensuring that kids have the tools to deal with daily anxieties at school.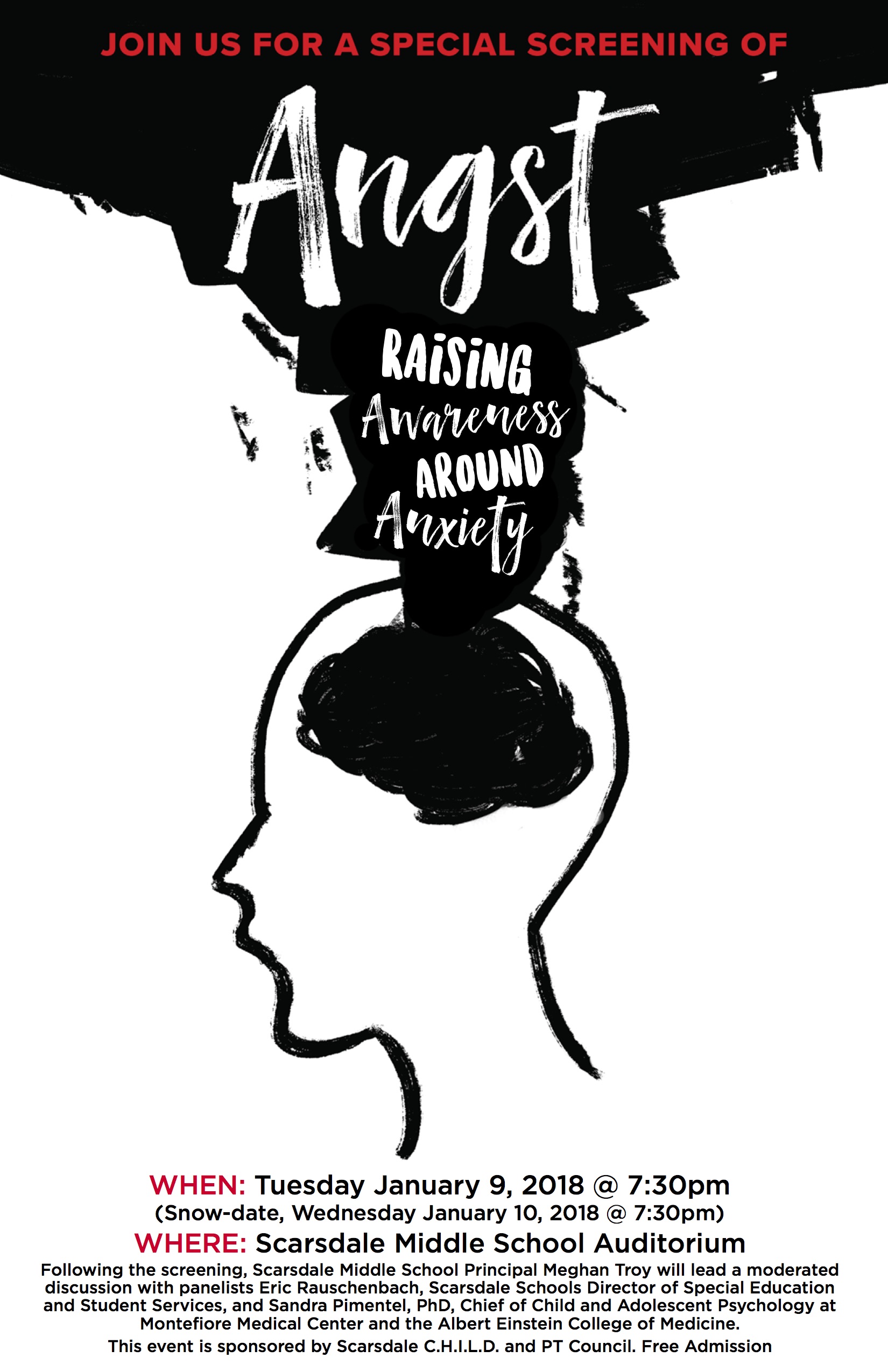 For parents who think their children may be struggling with anxiety, Dr. Pimentel expressed a sentiment that was hammered home at the end of Angst. "Get help, seek help," she said. "Start the conversation." For Scarsdale families wanting to do just that, both panelists recommended seeking professional help from a pediatrician, as well as reaching out to school administrators, the school psychologist, or Scarsdale C.H.I.L.D to get children the support they need.
Lauren Rubino has over 10 years of experience working in marketing and communications. She has held a variety of roles in the book publishing industry and at startups, and is currently working as a communications consultant for a nonprofit organization and a freelance writer. Originally from the Boston area, she lives in Quaker Ridge with her husband, two children, and little dog.