Expressions of Motherhood on Canvas
Published: Sunday, 24 April 2016 12:33
Joanne Wallenstein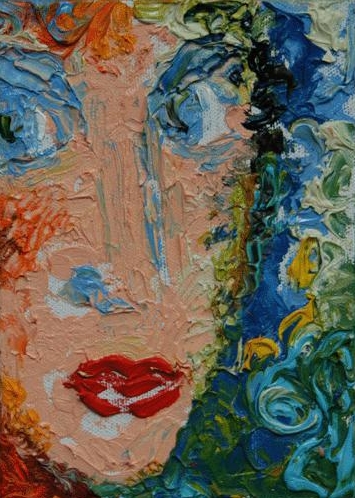 Scarsdale artist Alla Goldburt-Annopolsky will show her work at a solo exhibit at Masterpiece Framing in Harrison from April 25 to May 22. This exhibition of 12 paintings is part of a larger collection of 182 pieces completed over the span of a year as a way for Annopolsky to connect her dual roles as a new mother and a working professional. "Going back to work full-time while still devoting myself to my son, I felt splintered," says Annopolsky. "Each day I collected fragments of thoughts and feelings. Each night I poured them onto canvas. With every painting I felt more whole, with renewed ability to experience love for my family and fulfillment in my work."
There will be a reception for the opening on Saturday April 30th from 6 -8 pm.
Alla came to United States from the former Soviet Union in 1980. She graduated from the Pratt Institute, in Brooklyn, with a Bachelor of Fine Arts. She has been painting all her life, influenced by her late mother, the Russian artist Berta Kuznetsova. Alla's artwork has been shown in numerous galleries, including the Museum of Russian Art in Jersey City. Alla continues to hold a full-time job in IT and paints every chance she gets.
We asked Alla a few questions about herself and her work and here is what she shared:
When did you begin the series of paintings about motherhood that you will exhibit?
AG: I started this series of paintings on January 1, 2002. At that time, as happy as I was in my new role as a mother, I also felt tired and sleep deprived, after going back to work. I no longer had the freedom to paint when I wanted, or as long as I wanted to, obviously. In my studio I was able to find peace, and the sense of accomplishment that I felt after completing a single painting motivated me to continue that painting journey.
-How many children do you have and when do you have time to paint?

AG: I have one son, who is 15 years old. During the time of the Art Marathon, I was painting at night after getting my son to bed. This was my time to invest in myself. Being a working Mom, I couldn't imagine doing anything away from my son during the time he was awake, as the feeling of guilt of being away most of the day was too strong. This nighttime in the studio became my escape. I no longer felt tired, I felt like I was walking on air once I began painting every day.
Now that my son is older, life is still busy but in different ways. I continue to find solace in my studio in the evening after most of the day's challenges are behind me. It continues to be my escape.
-How long have you lived in Scarsdale and what do you like about living here?

AG: My husband and I moved to Scarsdale in 1999.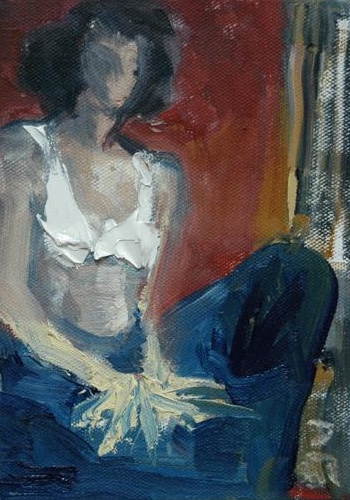 When we decided to buy a house, Scarsdale was at the top of our list. After coming to Scarsdale for the first time in the fall of 1998 around Halloween time, we fell in love with the area and, specifically, with the first house we saw here, which we purchased! We love the people and the sense of community. Through the years we have made very special connections. We also enjoy the proximity to Manhattan which we visit frequently.
-What are you hoping to convey about motherhood through your paintings?

AG: A mother at peace with herself can give a lot more to her child and to the family. People/mothers find their escape in various areas. I found it in art. Creating art helped me to recharge, and to reconnect with myself. I would like to share my experience with other mothers, those who might be going through challenging periods in their lives and those who have already found balance. I hope to encourage these women to continue to invest in themselves and appreciate art in the process.
Alla's website can be found at www.allaannopolsky.com. She also can be reached at info@allaannopolsky.com.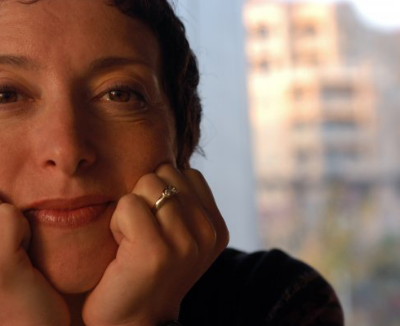 The Masterpiece Art Gallery hosts shows for local artists and provides framing services for the public. The gallery is located at 243 Halstead Ave., in Harrison, NY. More information can be found at framingmasterpiece.com or by calling 914-835-6686.