Holocaust Remembrance Day and Tao Porchon-Lynch, the "Oldest Yoga Teacher," at the JCC of Mid-Westchester
Published: Tuesday, 31 March 2015 16:08
Joanne Wallenstein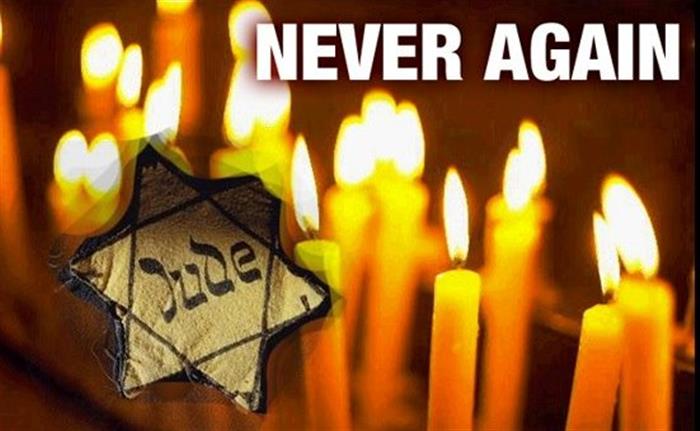 Visit the JCC of Mid-Westchester on Thursday, April 16, 2015 to honor the victims of the Holocaust through a day of activities. The day begins with a complimentary bagel lunch at 1 pm, prior to the screening of the film "Numbered" (55min.) and a post-screening discussion with Auschwitz Survivor, Peter Somogyi. The film will also be shown at 7:30 pm.
An estimated 400,000 numbers were tattooed in Auschwitz and its sub-camps; only several thousand survivors live today. NUMBERED is a highly visual and emotionally cinematic journey, guided by portraits of these survivors. The film documents the dark time during which these tattoos were assigned as well as the meaning they took on in the years following the war. In fact, the film's protagonist is the number itself, as it evolves and becomes both a personal and collective symbol from 1940 to today. These scars, paradoxically unanimous and anonymous, reveal themselves to be diverse, enlightening, and full of life.
At 7 pm take a guided gallery tour with artist Audrey Reich. Audrey's paintings are inspired by her trip to her father's hometown in Tarnow, Poland in 2014. Most of Tarnow's Jewish population was killed during WWII, including Audrey's grandparents, who lost their lives in Auschwitz and Mauthausen.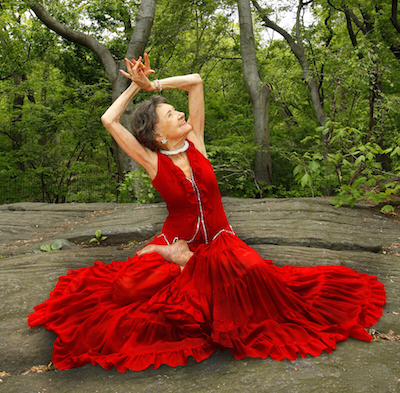 The Oldest Yoga Teacher:
Tao Porchon-Lynch, 96-year-old yoga teacher will talk about her latest book, "Dancing Light: The Spiritual Side of Being Through the Eyes of a Modern Yoga Master" at the JCC of Mid-Westchester Monday April 27, 2015.
Porchon-Lynch is a World War II French Resistance fighter, model, actress, film producer, wine connoisseur, competitive ballroom dancer, and has been an ongoing yoga master at the JCC of Mid-Westchester in Scarsdale since 1983. Even today she still is viewed as a rock star in India. In 2012, she was named "Oldest Yoga Teacher" by Guinness World Records. Her book is an inspirational memoir that shows us what is possible – that we each can live to our highest potential by inhaling life, exhaling strife and dancing to our own rhythm.
Click here to reserve tickets to both events.