Local Second Graders on Stage in Dream Street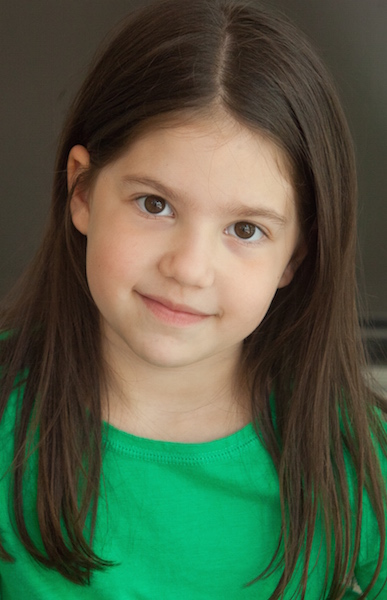 Alyssa Marvin and Carly Waldman, both seven-year-old soon-to-be second graders, (Alyssa at Greenacres and Carly at Greenvale), are performing in the brand new musical, Dream Street, this month at The Pearl Theatre on 42nd Street in New York City.
Directed by Laura Luc, Dream Street, which comes straight from London, follows the story of a group of kids auditioning for a big time West End producer. This is not unlike a day in the life of these two young girls. "I love auditioning because it's like you are really becoming the character each time you audition." said Alyssa. Carly added, "You don't always get the part when you audition for something but you keep trying if you love it and you never give up, and that's what Dream Street is all about."
In Dream Street, Alyssa plays the parts of Madeline and George and Carly plays the part of Nora. "I'm really excited about Dream Street because of the amazing dancing in it, and because I get to work with new people and old friends who are so talented," said Alyssa. "I learn a lot really fast during Dream Street rehearsals because so many of the kids are really good singers, actors, dancers, and gymnasts" said Carly. "And the big kids always try to help out the littler kids and then we're friends forever. I think anyone who comes to see the show is going to be really impressed and probably even want to see it again!"
The girls met at the age of two in preschool and have been friends ever since. They share a love for acting, singing and dancing, although it was not until earlier this year they were able to share the stage together for the first time in a New York workshop production of Annie Jr. produced by Kids of the Arts.
Carly has been in many Random Farms Kids Theater shows and most recently played Molly in their production of Annie Jr. She made an appearance on Fox's The Following, can be seen in the web series Sitters, filmed a short film called Search for Light, and performed in the Kids of the Arts produced Broadway Kids. Alyssa has also performed in numerous local children's shows and last November made her New York debut in the 25th Anniversary Production of Number the Stars. She originated the role of Crystal in Sometimes Gay Means Happy at the Planet Connections Theatre Festivity, appeared in Cat on a Hot Tin Roof with Actors Conservatory Theatre, and can be seen in a short film as Young Jane in the Twilight Saga prequel Consumed.
Alyssa's performance dates are August 12 at 2:00 pm, August 14 at 7:30 pm, and August 15 at 7:30 pm.
Carly's performance dates are August 13 at 7:30 pm, August 15 at 2:00 pm, and August 16 at 6:00 PM.
Dream Street features book, music and lyrics by Jo Noel-Hartley. Set Design by Rory Mulholland Scenery, Costumes by Lucy Luc, and Lighting by Michael Catalan. Choreography by DanceMolinariNYC/LA: Stephanie Bissonnette, Alec Vargas and Boe Wank, under artistic direction of Janine Molinari. Music Direction by Sinai Tabak. Directed by Laura Luc.
Tickets can be purchased at www.DreamStreetNYC.com.
The Pearl Theatre is located at 555 W 42nd Street, New York, NY 10036.