Books News: Scarsdale Resident Publishes Children's Book and Hanna Pylvainen at Concordia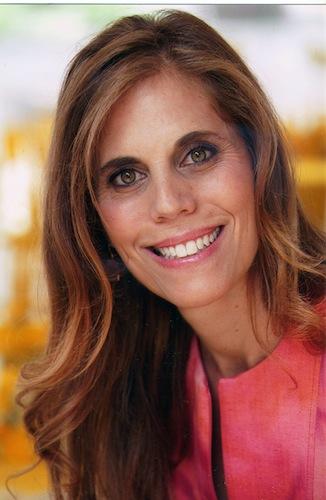 Scarsdale resident Jill Weisfeld has published, Take a Peek with Peek-a-Bear. Thebook is cleverly designed using colorful imagery and playful poetry that takes you on a exciting interactive adventure with the character Peek-a-Bear. It is the first of a series of "Peek & Play" books.
Take a Peek with Peek-a-Bear was awarded a gold medal in the prestigious Mom's Choice Award, in the category of Children's Picture Books, and a silver medal in the Moonbeam Children's Book Awards, in the category of Book Arts/Pop-up/Cut-out.
"Publishing a children's book has always been my dream," says Weisfeld. "With encouragement from my family, I've pursued this idea and it's been a labor of love along with raising my three daughters."
"I've been selling them like hot cakes" says Bonnie Ernst, owner of Scarsdale Childs Play, "It's a great interactive book that is quickly becoming a gift on everybody's list."
Weisfeld is currently Art Director of the Pediatric Cancer Foundation and has done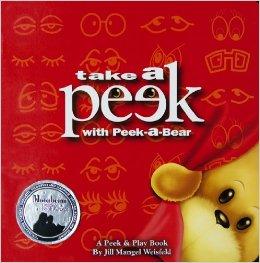 freelance graphic design for various non-profit organizations including Temple Israel Center of White Plains. She is formerly Senior Art Director at Bride's Magazine and Art Director for Macy's Advertising in New York. She is Founder and CEO of her own publishing company, Peek-a-Bear Press based in Scarsdale.
"I am always jotting down ideas in my sketch book. I wanted a unique interactive book that really encourages kids to use their imagination," explains Weisfeld.
Weisfeld is a 15 year resident of Fox Meadow where she lives with her husband, Bruce and her daughters Emily, Danielle and Lauren.
The book is available on Amazon and at Child's Play in Scarsdale, Voracious Reader in Larchmont, Womrath Book Shop in Bronxville, Tralala in Irvington, Try and Buy Toys in Pleasantville, Miller's Toys in Mamaroneck as well as other bookstores in the Westchester area.
Award Winning Author Hanna Pylväinen to speak at Concordia on March 13.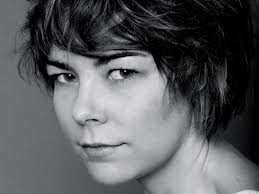 Whiting Award-winner, Hanna Pylväinen will discuss her debut novel We Sinners, at Concordia College's Sommer Center for Worship and the Performing Arts on Thursday, March 13, 7pm. The Whiting Award, established in 1985 by the Whiting Foundation, supports creative writing by recognizing ten emerging writers of promise and accomplishment each year with individual grants of $50,000. Pylväinen is also a recipient of residencies at the MacDowell Colony and Yaddo, and a fellowship at the Fine Arts Work Center in Provincetown, Massachusetts.
We Sinners is the story of the Rovaniemis, a family of nine struggling with the demands of a conservative Finnish church in modern Michigan. The book is told from the point of view of each family member, each of whom gets a chapter, and the story reveals how the faith that binds a family together can also tear it apart.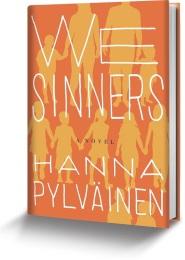 Elizabeth Taylor of the Chicago Tribune proclaimed the novel, "a resonant and magical work of imagination."
A graduate of Mount Holyoke College, Pylväinen received her M.F.A. from the University of Michigan, where she was a postgraduate Zell Fellow. She current lives in Brooklyn and is working on her second novel.
Concordia's Books & Coffee series is made possible through the generous support from Friends of Concordia. Admission is free and no reservations are required. For questions, please contact ellen.desaintphalle@concordia-ny.edu or call Ellen de Saint Phalle at 914-337-9300, x2159.