Local Spanish Professor Publishes Book that Answers 101 Questions About Spanish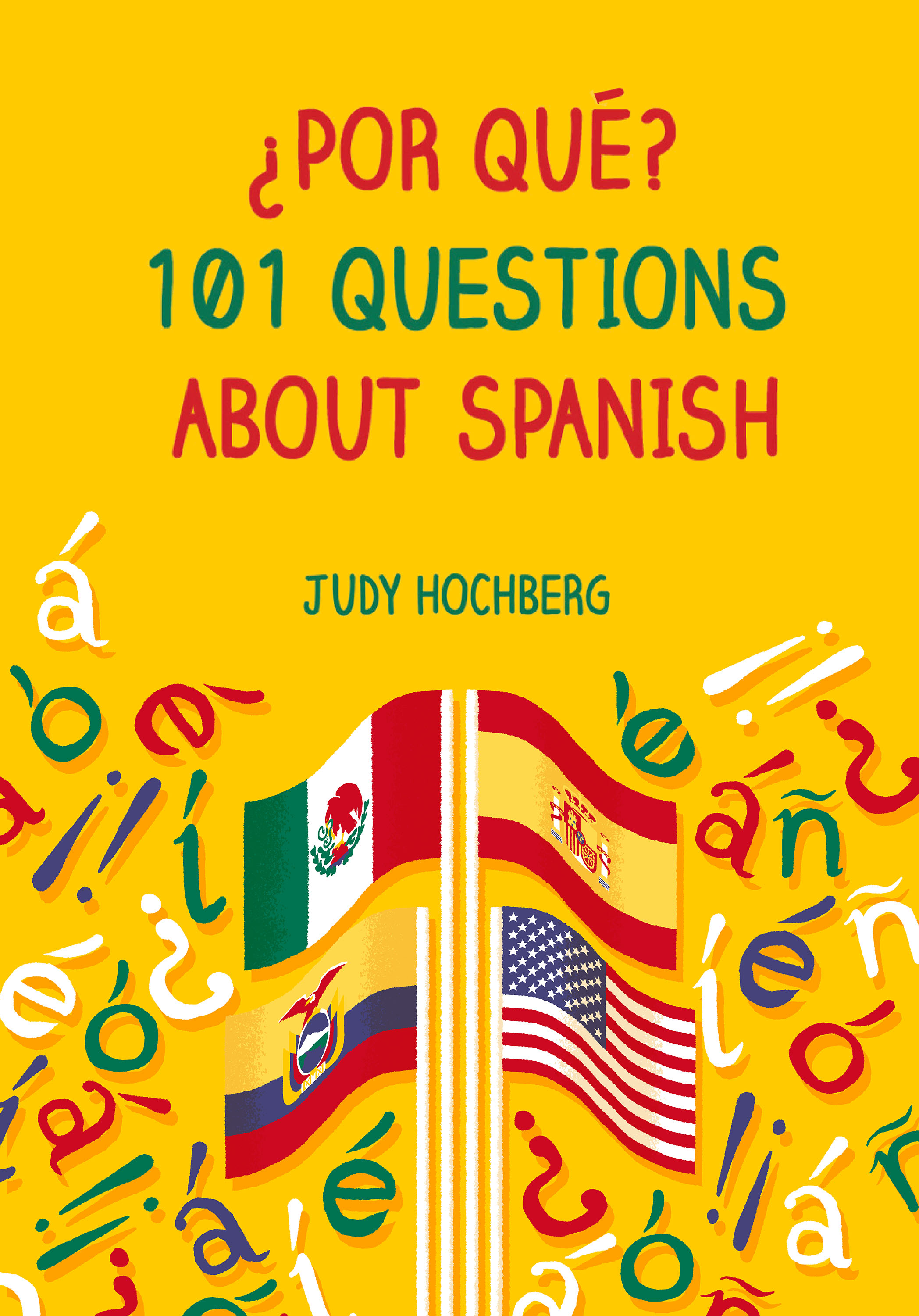 Scarsdale native and Spanish Professor Judy Hochberg has published a new book, "¿Por qué? 101 Questions about Spanish" for anyone who wants to understand how Spanish really works. While standard textbooks and grammars describe the "what" of Spanish - its vocabulary, grammar, spelling, and pronunciation, Hochberg's book "¿Por qué," explains the "why." Why are so many Spanish verbs irregular?
Hochberg draws on linguistic principles, Hispanic culture, and language history to answer questions such as: Why does Spanish have different ways to say "you"? - Why is h silent? - Why doesn't Spanish use apostrophes? - Why does Castilian Spanish have the th sound?
Hochberg and her husband are both graduates of Scarsdale High School (1978) and married just days after their graduation from college in 1982. She earned her BA from Harvard and her PhD at Stanford, both in linguistics. She initially focused on how children learn to speak Spanish as a first language and then spent several years researching computational linguistics topics like automatic translation and speech recognition.
She worked at Los Alamos National Laboratory in New Mexico, and then for one year at a start-up in NY and three years at IBM's TJ Watson Research Center in Yorktown Heights, In 2004 she retrained as a Spanish teacher and taught at SHS from 2004 to 2009, and since then as an adjunct at Fordham University. She began work on the book in 2011 as a way to share her special perspective on Spanish as someone who is both a research linguist and a classroom teacher. She also blogs at Spanishlinguist.us.
She moved back to Scarsdale in 2000 and her three children graduated from SHS. The oldest two are married, and she has two grandsons in Philadelphia.
¿Por qué? is an accessible study guide that is suitable for Spanish students, instructors, native speakers, and the general reader. It is a valuable supplementary text for serious students of Spanish at all levels, from beginning to advanced. ¿Por qué? also covers topics usually left to specialized books, including the evolution of Spanish, how children and adults learn Spanish, and the status of languages that co-exist with Spanish, from Catalan to Spanish sign language to the indigenous languages of Latin America.
The book will be published on October 20th. Order your copy now.