The Buy Nothing Project: Gift Giving to Build Community
Published: Thursday, 01 March 2018 11:10
Stacie M. Waldman

Here's a novel way to build community, pay it forward and experience the joy of giving – and perhaps receiving. The Buy Nothing Project, a Facebook-based organization that was started less than five years ago on Bainbridge Island, Washington are hyper-local gift economies that seek to "share abundance" in one way or another within the community, both on the giving and receiving ends. Their mission (or "social movement" as they call it) goes like this:
"Post anything you'd like to give away, lend, or share amongst neighbors. Ask for anything you'd like to receive for free or borrow. Keep it legal. Keep it civil. No buying or selling, no trades or bartering, we're strictly a gift economy."
The purpose is different for different people, but the idea of a gift economy remains the same. Some people love to get things for free. Others are doing a spring cleaning and just need to clear stuff out. Some people deliver their gifts and make a new acquaintance at the same time; while others just want to get rid of something quickly and leave it on their front stoop. Some people don't have goods to give away but may have time on their hands to help someone else out, like babysitting so a new mom can go food shopping. After a trip to Italy, another woman wanted to share her love of cooking and invited four people over to her house for a two-hour Italian cooking class, complete with wine and a meal to take home.
Unfortunately I haven't yet been the chosen recipient, but one woman from an Indian background makes an Indian meal for a family of 4-5 each month "to encourage kids to try something new." One woman sent her son out with a shopping list and he came back from Costco with hundreds of tomatoes. Rather than letting the tomatoes go to waste, she found someone to take her extra produce and they all had a good laugh.
You can also use the site to wish for something you need. My son's ski jacket zipper broke the day before we were leaving for a ski trip. I had no time to get it fixed and posted "Wish: Boy's ski jacket, size 8 or so. My son's zipper just jammed on his ski jacket and we leave in just hours for skiing. Happy to borrow and return." Someone not only responded within 15 minutes of my post, but dropped the jacket off at my house and asked me to re-gift the jacket when my son outgrows it. Others have a simple wish like a non-stick cookie pan, something big like a laptop computer, or a wish for an almost forgotten school project: "I need a shoe box ASAP! Anyone?"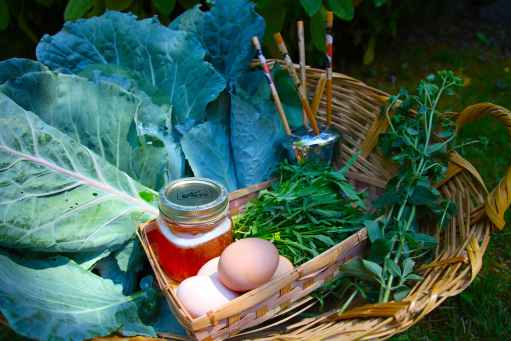 A group from a nearby town, similar in socio-economic make up to Scarsdale, has had tremendous success with the Buy Nothing (BN) model. A local mom volunteered to become the site administrator it grew from zero to 1,700 members (all in-town) in seven months. The community has gotten very creative with the site. For example, when someone wants to give something away that will have a lot of interest, people have started thinking of innovative ways to pick a winner. One giver asked site users to vie for the gift by guessing the giver's favorite cocktail, another asked for his son's lucky number, or to name your favorite vacation spot. If that was the giver's favorite vacation spot, then the brand-new Coach bag went to that user.
The site administrators encourage givers not just to choose the first person who responds as you would do at a tag sale site, but to consider everyone who is interested and make about who will be gifted.
Stories about these gifts create goodwill in the community. For example, a BN site administrator recently gave away a bunch of cookie cutters. Shortly afterwards, she was home recovering from a surgical procedure when she received a beautiful box at her front door with a note from the receiver of the cookie cutters saying that she heard that the giver was under the weather. The box was filled with homemade frosted cookies crafted with the cookie cutters. When someone posts a photo of the item they received in use, it's dubbed "an appreciation post." People regularly post pictures of their kids in gifted snow boots or a catered dinner for 20 that was gifted when a party had to be canceled due to a sick family member.
I had a chance to speak with a BN site administrator. She is certain that the Buy Nothing model would work in Scarsdale.
What's the best part of the BN project?
To me, the best part is that when we receive, it also sparks the desire to give. This may not come naturally to a lot of people, but this forum makes people feel gratitude, connect with their neighbors and at the same time find things/ services they need and reciprocate in the same manner.
An example of a unique "give" on the site?
One thing which stands out for me is someone who gave away (unopened, needless to say) women's menstrual hygiene products. That was one of its kind. We also have some very generous people who give designer bags and wallets, clothes etc. Someone recently gave away Emilio Pucci snow boots.
What are some creative ways people choose a gift receiver?
Recently, someone came up with the idea of guessing the Superbowl score for a full meal for a family of five. It's a ton of fun. It's almost like winning the lottery!
What made you decide to volunteer to help run the site?
I'm a stay-at-home mom with a 2-year-old. I was beyond thrilled to see that the BN project was in our area. I am so glad I was picked! I've met so many people through giving and receiving on this site; people whom I otherwise would never have met. I've discovered streets and cul-de-sacs I never knew existed. I think it helps the community overall in becoming closer. To me, the site is not just about giving and receiving materially but also in spirit. And this is what this forum is doing.
The past couple weeks have been fun on one of the Buy Nothing pages. The site administrators started "alphabet giving and receiving." For example, Sunday was A. People posted things like "A is for apple pie. Give: three apple pies that have been frozen since Thanksgiving thanks to a preschool pie fundraiser and the recent knowledge that my whole family hates apple pie." Monday was B and the creativity continued. "B is for baby. Before you buy, post what you need for your baby here!" The response to this was amazing. So many people responded with items to give away and so many new moms or moms-to-be received useful items for their babies.
Some people have voiced concern that the BN project would affect retailers or charitable giving, but these concerns have proven unfounded. People who work for charitable organizations regularly post wishes for needed items and the response is overwhelming. Retailers should not be affected as there has yet to be a BN project that has put a damper on local shopping. Online shopping is the biggest threat to buying local.
If you can picture this happening in Scarsdale, make it happen! The project is well organized and will work with you to start a forum. Learn how here.

And lastly, anyone have a designer purse they no longer use? (wink)