Scarsdale Woman's Exchange Moves to Larger Quarters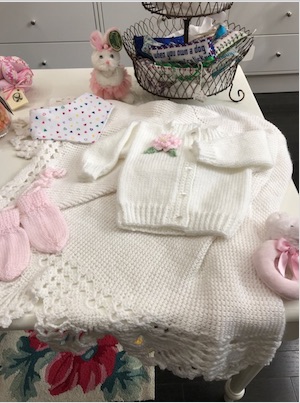 We heard that the Scarsdale Woman's Exchange had moved further down Harwood Court so that it's current location could be converted into residential space. So we stopped into the new store at 6 Harwood Court and were very pleasantly surprised.
The Exchange has two storefronts that were formerly the home of "Green with Envy." They've repainted and done a beautiful job of building cabinetry to showcase their unique handmade merchandise. With more available display space, it's evident what's so special about what they offer.
For babies and kids there are hand knit blankets, booties and sweaters, smocked dresses, fleece jackets and backpacks and overnight bags that can be monogrammed with the child's initials. There are lovely bibs and towels that can also be monogrammed and make for elegant baby gifts. Who wouldn't want a handmade toy train with the letters of the child's name or a custom rag doll. Prices for all of these handmade items are really reasonable.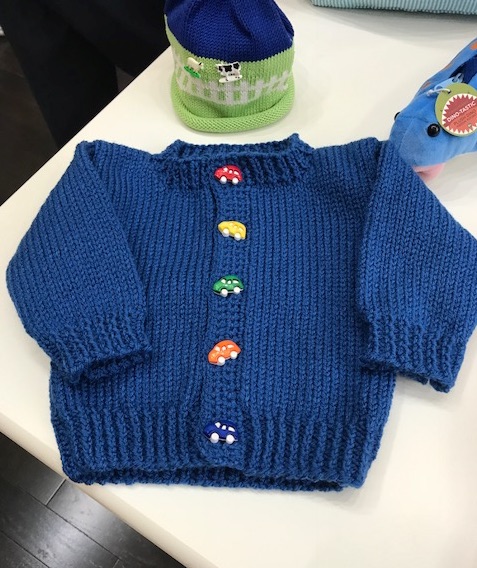 The other side of the store houses gifts for grownups and home. There was an entire shelf of "Scarsdale" merchandise for friends who love our town. There were cute sleep shirts, a nice collection of melamine dishes, attractive throw pillows, hand-carved cutting boards and wooden boxes and fun stuff for Halloween.
The Scarsdale Women's Exchange is known for their tea sandwiches which can be ordered in quantities of 50, 75, 100 and more as well as their brownies and lemon squares which you'll find in the shop.
Stop by the shop at 6 Harwood Court, Monday-Saturday from 10 am to 5 pm. Its a Village treasure.