Police Report: Burglars Strike Homes on Lincoln and Fox Meadow Roads
Published: Wednesday, 14 December 2016 12:10
Traci Dutton Ludwig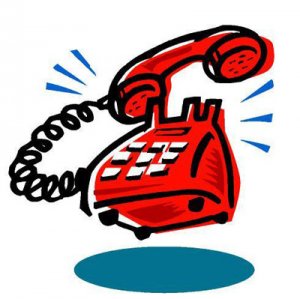 On December 6 a family member for a Lincoln Road homeowner, who lives on Long Island, discovered a broken basement window at the house. A rock was then discovered on the basement floor, and the house was checked. Items inside the house were in the process of being organized for transport; so it was difficult for the homeowner to know if anything was missing. According to the family member, she was in the house on Dec. 4 and everything was in good order. An alarm for the basement window was received at approximately 9:38 p.m. that same evening. The family member, who has power of attorney for the house, refused police response for the alarm because she felt it must have been a false alarm. An alarm technician was sent to the house to service the system because of the suspected false alarm on Dec. 6. He observed the broken basement window and notified the family member. Police are following up.
A roofing contractor working at a Fox Meadow Road house said he went to the hardware store and, upon his return, he discovered the house had been unlawfully entered and burglarized Dec. 9. It appeared to the contractors that the rear sunroom door and an interior living room door had been kicked open. Rooms, particularly second-floor bedrooms, were ransacked. The homeowner was notified. She said she would return home to compile a list of stolen items.
Car Break-in
A Fox Meadow Road man reported items were removed from his parked car Dec. 8. The items were not disclosed.
Threat
On Dec. 6, a Heathcote resident reported being harassed and threatened by phone. Starting at approximately midnight, Dec. 6, the man received calls and voicemails from an unknown number. The caller left voicemails, which the man said he deleted. Then, at approximately 1:30 p.m., Dec. 6, the man received a message threatening his life. The message stated, "Stay away from [...]. It'll get you killed. If I see you and I put the name with the face, I'm gonna get you." Police are performing extra ridebys of the man's house.
Graffiti
Graffiti was found spray-painted on an electrical box at Mamaroneck and Secor Roads Dec. 7. Police were unable to discern what the graffiti was intended to depict.
Identity Theft
On Dec. 5, a Norma Place man reported unauthorized charges totaling $2,781.91 on his Citibank credit card. The charges were made online at Stuart Weitzman and other stores. Citibank's fraud department reversed the charges and is following up.
On Dec. 5, a Murray Hill Road woman reported credit card accounts were fraudulently opened in her name, and unauthorized charges occurred.

On Dec. 6, a Secor Road resident reported she recently received several letters in the mail informing her of denied credit card applications that she never filled out. She also received a Brookstone card in the mail. It was fraudulent, but it already contained charges of $4,447. She closed the account. Later, the woman discovered fraudulent charges on of $250 on her Gap card and $500 on her Express card. Investigation revealed the Brookstone purchase occurred in person in a store in Uncasville, Connecticut. Police are following up.
On Dec. 6, a Secor Road resident noticed fraudulent charges on her Citibank credit card. One charge occurred at Nordstrom – for a $966.38 men's coat – on Dec. 1. Other charges were with a restaurant supply company and a restaurant. A pending charge was for a fraudulent UPS My Choice account. This account would enable a person to redirect packages once the packages shipped. The card, transactions and the shipping account were cancelled. Citibank's fraud department is following up.
On Dec. 6, a Burgess Road man reported someone attempted to open a fraudulent Nordstorm's credit card account in his name at the White Plains store. The man informed Nordstorm's fraud department that the account was not legitimate. The fraud department said they would try to detain the suspect if he attempted to use a fraudulent card, in the man's name, in the store.
Prank
A Palmer Avenue resident became alarmed when she heard someone rang her doorbell at 5 p.m., Dec. 9, and then saw three people standing by the side of her house. It was determined teenagers from a nearby house were attempting to play a prank on their friend, who lived in the resident's house. Patrol spoke with the pranksters' parents. The teens apologized for the prank.
Assistance
Police stood by while a man removed personal items from his Edgewood house Dec. 5.
A Lockwood Road man alleged his neighbor was harassing him by calling him names while the man was in his second floor bedroom Dec. 5. The man was home with his mother and said he just wanted police to know.
The door of a Ridgecrest North house blew open Dec. 9. Police checked the house and found it to be in good order.
Welfare Check
A Heathcote woman who suffers from dementia went to Stop and Shop in Eastchester with her caretaker Dec. 6. The woman abruptly left by car while the caretaker was shopping in the store. Eastchester and Scarsdale police worked together to check the welfare of the woman, who was found safe at home, and to provide the caretaker with a courtesy ride back to the woman's house. The woman told police she had been running errands with her caretaker and drove home because she felt upset that the caretaker did not "promptly return."
On Dec. 7, police checked the welfare of a Mamaroneck Road mother, whose daughter was concerned about not being able to reach her. The mother was ok and called her daughter. Police noticed the mother's phone was not receiving power because of a flipped switch on a surge protector into which the phone was connected. The power strip issue was corrected.
Suspicious
A white man, aged 40 to 50 years old, with slicked back hair and wearing a black hoodie rang a Kingston Road doorbell asking for directions at 8 p.m., Dec. 6. The man left by foot, toward Valley Road. Patrol checked the resident's house and found everything to be secure. Patrol canvased the area for the man but did not find him.
A caller saw a white man, approximately 5'9" tall, with dark hair and a blue jacket looking at bicycles in the rack on East Parkway. The man walked away from the rack as the caller walked by; yet he returned to the rack after the caller passed. Police checked the area for a man but did not find anyone matching the description. The bikes did not appear to have been disturbed.
A Cohawney Road resident reported a Hispanic woman, approximately 5'2" tall and wearing a black, puffy jacket "attempted to enter her house" at 10:50 a.m., Dec. 10. The woman was last seen "going door to door" on Kensington Road. Police looked for, but could not find, the woman.
Cars and Roadways
Police placed flares around a car with a flat tire on Ogden Road while the driver changed the tire Dec. 7.
The driver of a silver Toyota Avalon reported he was being followed by a black BMW with New Jersey license plates on Heathcote Road. The driver said the action was the result of a road rage incident on the Hutchinson River Parkway. Patrol canvassed the area for the BMW involved in the alleged incident but was unable to find it.
Patrol allowed a disabled car to remain in the Scarsdale library parking lot overnight Dec. 7 after the driver unsuccessfully attempted to repair it at 10:30 p.m.
Police put flares around a car with a broken axle on Fenimore Road Dec. 9. The driver was awaiting a tow.
Police asked a tree-trimming company, on Post Road, to place traffic cones near their work area and on the centerline in order to keep traffic in check and prevent motorists from unnecessarily crossing the centerline Dec. 9.
A car broke down on Mamaroneck Road Dec. 9. Police stood by until a tow company removed the car.
Parked cars were hindering traffic flow on Brewster Road Dec. 11. Police asked drivers to move the cars.
Four car accidents were reported in the village this week.
Unpaid Parking Tickets
On Dec. 8, police discovered a car parked on Scarsdale Avenue connected with a scofflaw. The registered owner of the car had accumulated four unpaid parking tickets totaling $575. The owner returned to the car while police were on the scene. They advised her to immediately pay the parking tickets at Village Hall; otherwise the car would be towed.
On Dec. 8, police discovered a car parked on Freightway Road connected with a scofflaw. The registered owner of the car had accumulated four unpaid parking tickets totaling $865. The owner returned to the car while police were on the scene. They advised her to immediately pay the parking tickets at Village Hall; otherwise the car would be towed.
Animals
A disoriented raccoon on Ramsey Road was determined to be sick. It was shot in the interest of public safety, and police disposed of it Dec. 5.
Village Code
Patrol informed Sage Terrace landscapers about village code regarding leaf blowers so the landscapers would be more aware and compliant in the future Dec. 8.
Lost and Found
On Dec. 5, an Edgewood Road woman reported losing her purse while attending a soccer game at Crossway Fields. It was described as a black leather purse with a purple wallet inside. She cancelled her credit cards.
On Dec. 7, a Fox Meadow Road employee reported her boss gave a sanitation worker a 2005 Audi with two New York State license plates. The sanitation worker said he left the two license plates near the boss's garbage cans. According to the employee, the plates went missing.
A range Rover key fob was found at Mamaroneck Road and Palmer Avenue Dec. 8.
A woman found tools on her property and brought them to headquarters Dec. 11.
Firefighters
Water entered a Boulevard basement due to firefighting efforts at a neighbor's house Dec. 5. Firefighters vacuumed water from the resident's wet basement rug.
Con Edison workers and firefighters checked Boulevard and Potter Road houses for possible gas migration after a leak was detected in the sewer system. Gas was not found in any of the houses.
A small hole in gas tubing running to a generator was causing a minor leak and a odor of gas outside a Richbell Road house Dec. 6. Firefighters shut the gas supply at the valve and advised replacing the tubing.
A Broadmoor Road house was checked for possible gas after a report of a possible interior gas odor Dec. 7. No gas readings were found.
A report of a smoking car on the Hutchinson River Parkway turned out to be a car with an overheated, steaming radiator Dec. 7.
A bedroom door got locked from the inside in a Nelson Road house Dec. 7. Firefighters opened the door for the resident.
Con Edison was dispatched to an outdoor gas leak on Ogden Road Dec. 9.
On Dec. 11, Weaver Street residents ventilated their house to get rid of a minor possible gas odor in the house. Con Edison was notified for follow up.
Firefighters shut power to a gas stove with a defective igniter in a Paddington Road house Dec. 11.
An electric baseboard heater in a Paddington Road house would not turn off Dec. 11. Firefighters shut power at the circuit breaker.
This week, firefighters responded to one false carbon monoxide alarm, 12 false fire alarms, caused by device malfunction, construction dust, cooking smoke, fireplace smoke, low battery and burnt toast.
This report covering police and fire department activity from Dec. 5-11 was compiled from official information.

This police report is sponsored by Scarsdale Security who does more than just security. Contact them about remote video for your home or business. Call 914-722-2200 or visit their website.