Carrot Souffle For Passover from Standing Room Only
Published: Tuesday, 23 March 2021 08:07
Joanne Wallenstein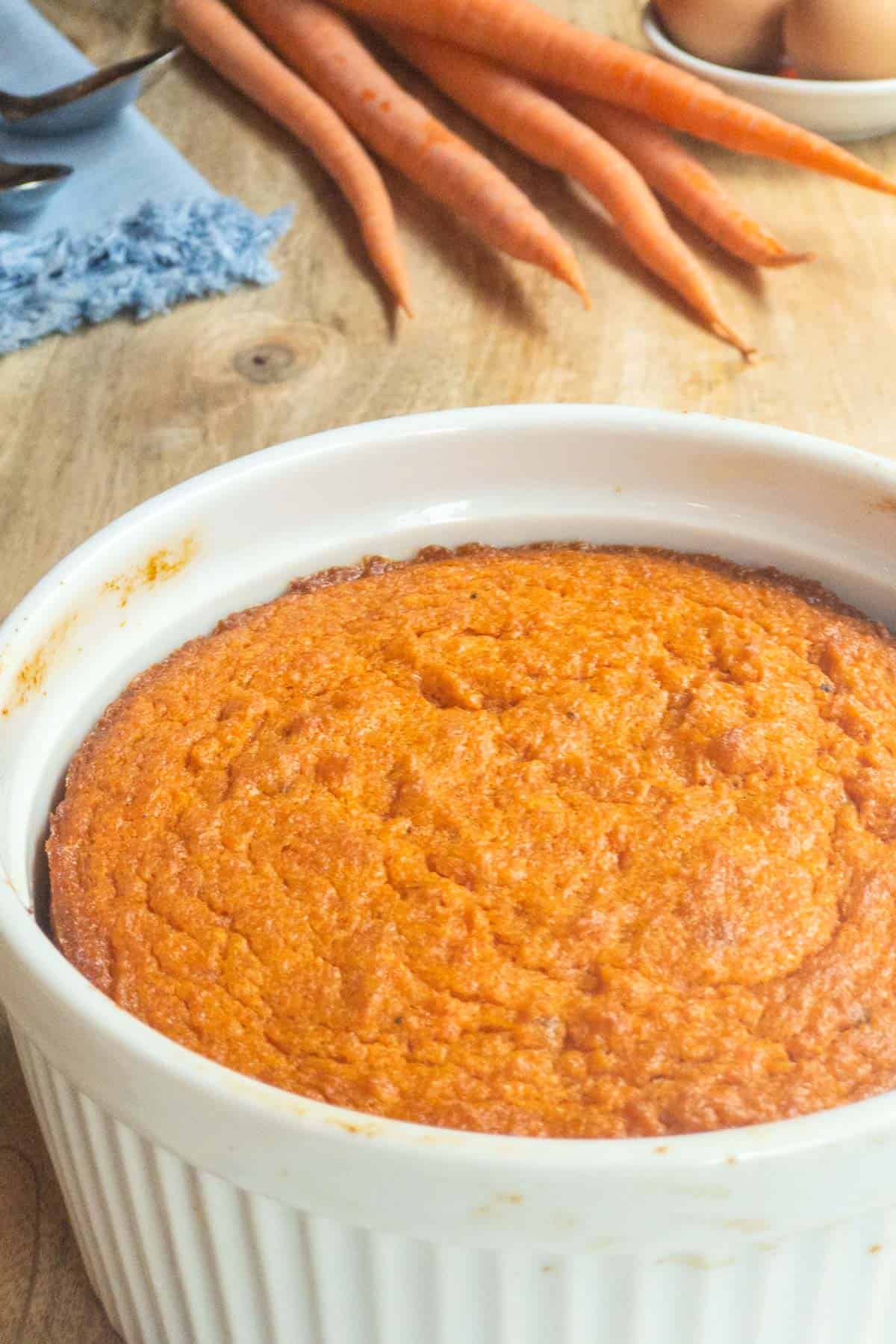 Passover begins on Saturday and there's still time to order your dinner from holiday food experts, Standing Room Only, in Scarsdale.
They'll provide a full dinner for six or ten including matzo ball soup, haroset, brisket, kugel or mashed potatoes, your choice of vegetables and even macaroons for dessert. But you have to order by end of day Tuesday, March 23, 2021. To order, call 914-472-3007.
Or you can order what you need individually – including chopped liver, gefilte fish, and an entire Seder plate kit with the roasted egg, sliced horseradish, parsley and even a shank bone.
Also find a delectable list of Passover desserts like holiday chocolate brownies, flourless chocolate cake with raspberry filling and an array of macaroons.
See the entire menu here – and call ASAP to order.
If you want to do the cooking yourself, SRO's Jack Tacconi shared the recipe for his famous carrot souffle. Give it a try and email us a picture of your work at scarsdalecomments@gmail.com.
Here's the recipe:
Standing Room Only Carrot Soufflé
Ingredients

5 lbs. peeled carrots
1/2 cup (4 oz.) sugar
5 eggs separated
3/4 lb. margarine
1 1/2 cups cornstarch or potato starch for Pesach
Directions

Preheat oven to 325 degrees
Cook carrots soft and purée smooth
Lightly salt/pepper
Mix sugar, egg yolks, margarine, cornstarch
Fold into puréed carrots
Beat whites to stiff peaks and fold into the mix
Lightly spray baking pan, either two 9" rounds or one larger casserole
Bake 325 degrees uncovered for 45 minutes until set