Letters in Support of Alison Singer
Published: Monday, 05 April 2021 20:23
Joanne Wallenstein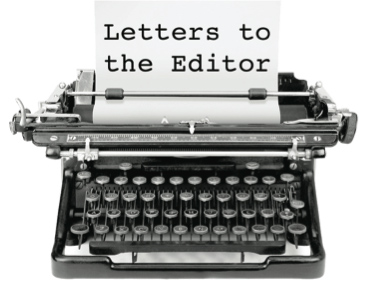 To the Editor,
As a former Board of Education member, I seriously question the SBNC's logic in refusing to renominate Alison Singer, the current Board Vice-President, to a second term. It seems more like an ill-conceived vendetta against school district administration.
Yes, this past year has been unprecedented in the history of the school district. The district continues to face a national health emergency. It is trying to manage the effective and efficient delivery of education services to all of our children while maintaining the health of faculty, staff and families--a herculean task hampered by inconsistent guidance from NYS DOH and NYSED. During my Board tenure we moved the district from AP to AT courses in the High School, and rebuilt a major section of the Quaker Ridge elementary school. Those efforts, which created a public uproar, were child's play compared to the monumental tasks and decisions the current Board and administration continue to address.
The SBNC has stated that it wants to "bring different backgrounds and experiences to serve our community." How does removing Alison, the mother of a special needs child and a nationally acknowledged leader in the autism community, accomplish that? Who better understands the Scarsdale special education community and the needs of children with learning differences? A large number of Scarsdale students, who are not classified, receive resource room services and psychological support. Alison has consistently advocated for them in Board discussions of hybrid education, virtual learning and mental health to ensure that their needs are equitably met. Who will keep their interests in the forefront of the discussion and not as an afterthought? While claiming diversity, the SBNC is denying special education students and children with learning differences a seat at the table. I do not call that "serving different constituents."
This is not the time to remove one of our most experienced Board members. We need someone who is already prepared to step into the Board presidency. I will be voting for Alison. I urge you to do so as well.
Sincerely,
Marc Carter
Former Member Scarsdale Board of Education
Marc Carter
101 Catherine Road
Scarsdale, NY 10583
(914-472-9215)
marc.d.carter@gmail.com
I strongly endorse Alison Singer for a second term on the Scarsdale School Board. During my service as a Village Trustee, Alison was my "Board Buddy". The goal of this informal program is to improve communications and coordination between the Village and School Boards. Alison is deeply committed to community engagement and was always eager to listen to input from peers and community members. She is consistently well-prepared and is a conscientious leader who sought collaboration on a wide range of issues, from the Freightway project, to the two-installment tax payment plan, to the Butler Field light project. When the Covid-19 crisis first began and school closed, Alison came to our board meeting to update the community. She consistently asks the right questions and sets high standards. She is passionate and dedicated in her commitment to all Scarsdale students. She is the mother of a special needs student and always makes sure people with disabilities are well-represented in village matters. During her service on the board over the past three years she has gained a tremendous amount of experience and knowledge in school and village matters that will serve our community well as we continue to tackle challenging issues. I urge you to vote for Alison so that Scarsdale can benefit from her continued leadership.
Rochelle Waldman
Spier Road
To the Editor:
As former Vice Chair of the Scarsdale School Board Nominating Committee (SBNC), I know the committee is charged with evaluating candidates based solely on their qualifications. In 2018, the SBNC vetted and measured the qualifications of Alison Singer and determined that she was the best person for the open seat on the Scarsdale Board of Education. She has now had three years of school board experience and is its current Vice President. But, now she is unqualified?
Is the role of this committee to weigh the qualifications of the candidates or to punish school trustees when members of the SBNC disagree with a policy issue?
SBNC decisions don't always reflect what the citizenry desires. Three years ago when Pam Fuehrer, currently Board President, was similarly not re-nominated by the SBNC, she was re-elected in a landslide when she ran against the chosen SBNC candidate. The voters placed a greater weight on the candidate's overall experience and qualifications than the SBNC had in choosing to nominate a different and relatively inexperienced candidate. The voters recognized the SBNC's politically driven mistake.
I'm hoping for a similar outcome for the highly qualified Alison Singer. The SBNC has once again made an error in failing to re-nominate a current Board officer. Singer brings much needed experience to the Board. Her command of the issues and effectiveness as a leader will continue to serve our students well. Let's make sure the SBNC gets another message that they are to make decisions based on qualifications, not politics.
Sincerely,
Erin Foster
Former SNBC Vice Chair
43 Walworth Avenue