90 Young Artists Exhibit Work at the Scarsdale Library
Published: Monday, 15 November 2021 20:55
Joanne Wallenstein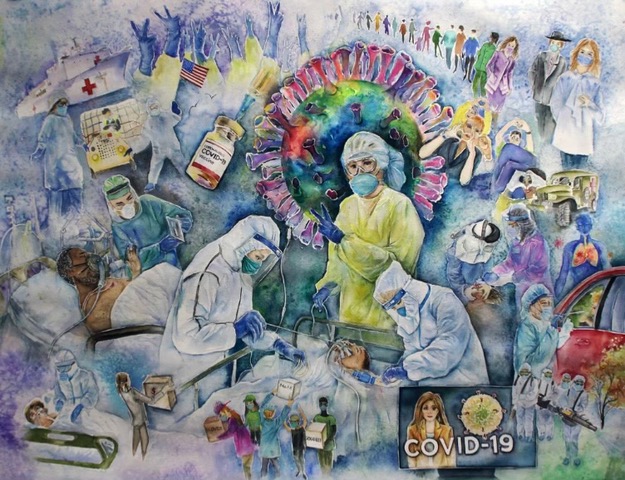 The Heroes of 2020 by Sophie Chen 90 young Scarsdale artists submitted their work to the Scarsdale Youth Art Show which debuted in the new Scott Room of the Scarsdale Library on Saturday November 13, 2021.
The ambitious exhibition included paintings, drawings, photography and sculpture from Scarsdale elementary, middle and high school students as well as some high school graduates. The work will be on display for the next month and a portion of it will be auctioned with proceeds to go to the library's maker space initiative. Visitors to the library are welcome to stop in and view the show.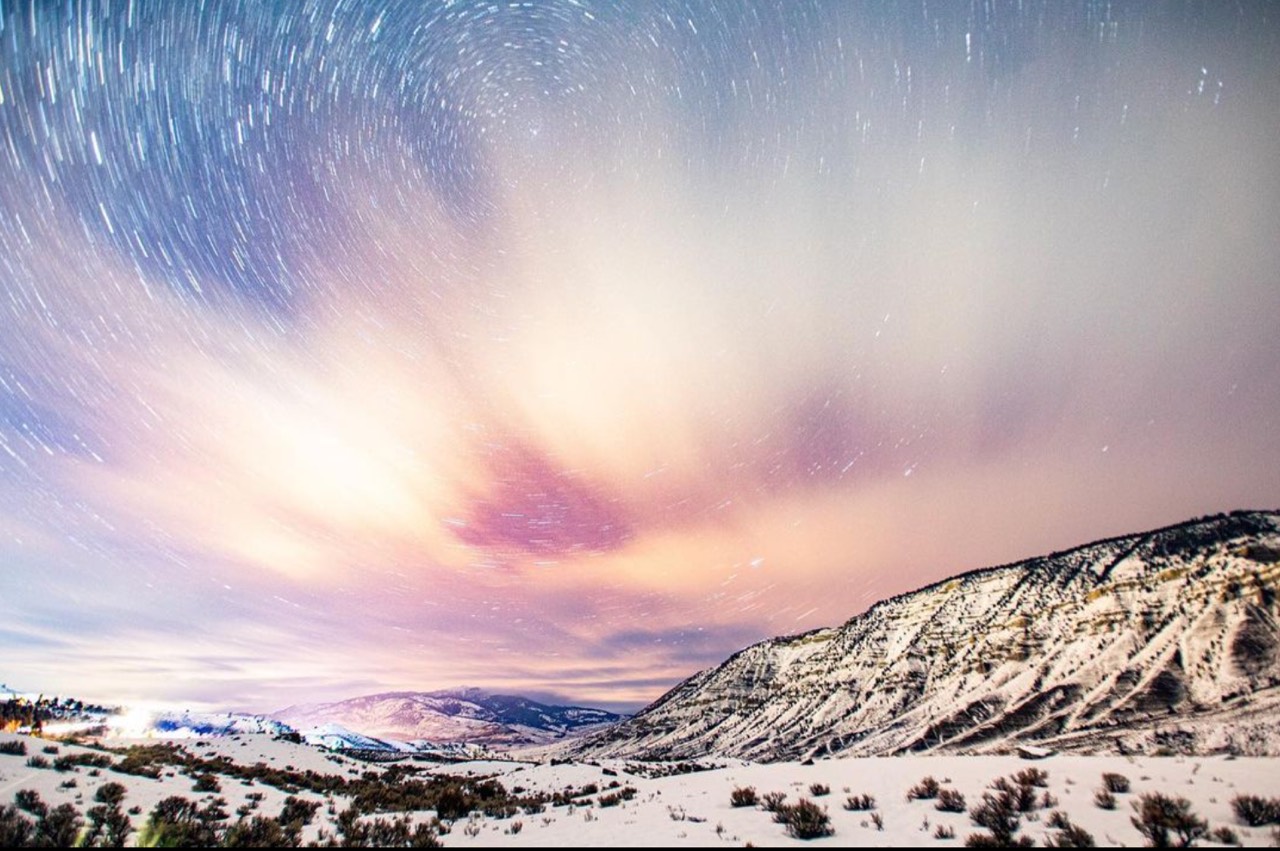 Yellowstone National Park by David Zoota
The large exhibit includes 60 or the 90 entries, which are posted up to the ceiling on all four walls of the large room. The balance can be seen on a slide exhibit that will also run during the show.
We met some of the artists and viewed their work, some of which was influenced by the COVID pandemic. See their photos below.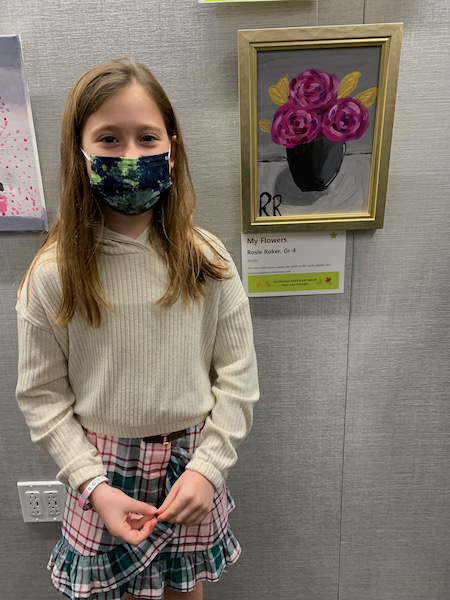 Rosie Roker: My Flowers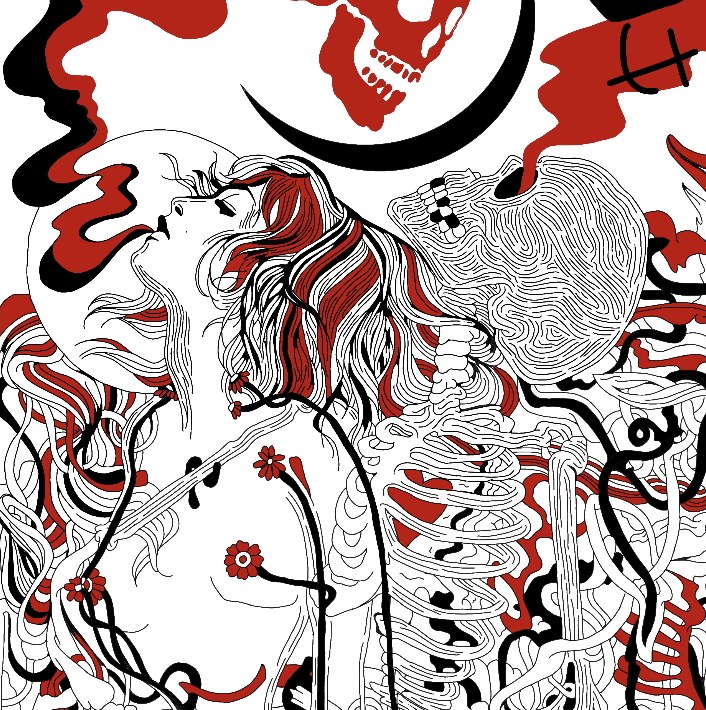 Scarred Trickster by Grace Scott
Organizer and President Olivia Liu thanked Jennifer Brimley from the Scarsdale Library and the Scarsdale Chinese Association for their help in producing the exhibit.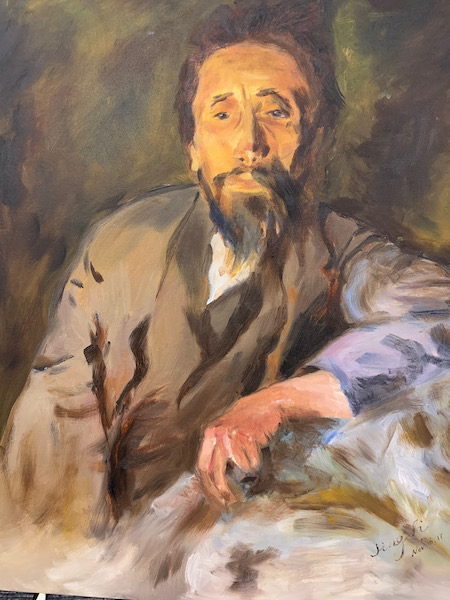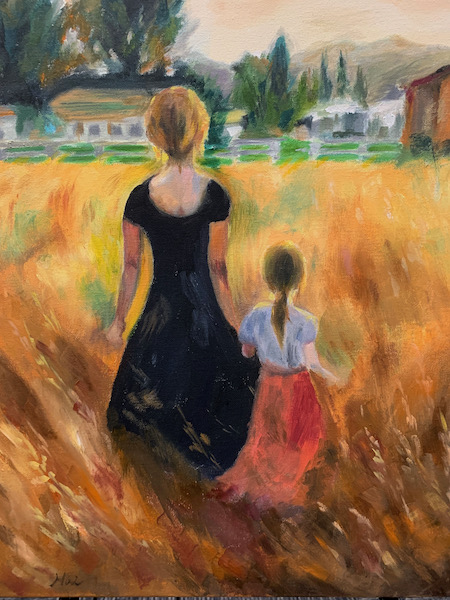 Florida Rainstorm by Olivia Halligan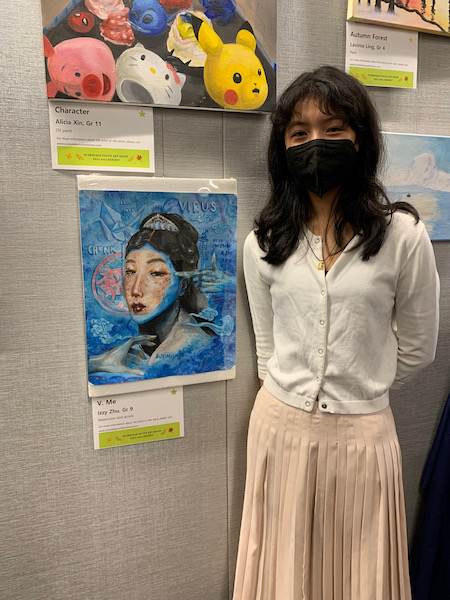 Izzy Zhu displays her work about Asian hate crimes.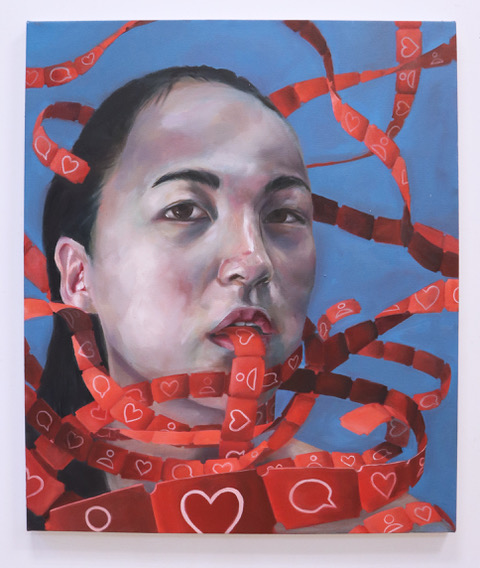 Modern Addiction by Olivia Liu