Solo Concert by Nina Gordon at the Westchester Community for Humanistic Judaism
Date:
Saturday, February 22, 2020 2:00 pm - 3:00 pm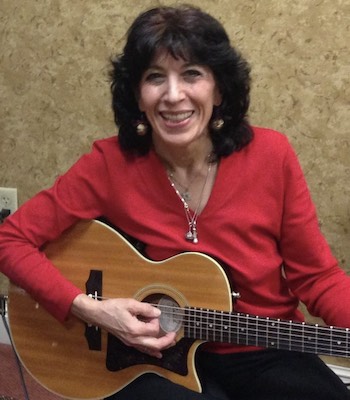 Solo Concert by Nina Gordon at the Westchester Community for Humanistic Judaism

Westchester Community for Humanistic Judaism (http://www.wchj.org) presents: A Taste of the Mame-Loshn — From the Old Country to the New World: a solo concert by Nina K. Gordon. The concert will take place on Saturday, February 22, starting at 2 PM at the Community Unitarian Universalist Congregation, 468 Rosedale Avenue, White Plains, NY 10605.
Nina Gordon made her professional performing debut at age 12, accompanying herself on guitar and singing folk songs by Woody Guthrie & Pete Seeger at the 1965 World's Fair in New York. She continued singing in high school, college and beyond, appearing at coffeehouses and clubs in the N.Y.C. and L.I. area throughout the 1970s.
With a diverse repertoire of popular hits and hidden gems from the past half century of recorded music, Nina has delighted audiences of all ages, from infants to centenarians, in venues throughout the tri-state area for over 40 years. She performs regularly as a solo artist as well as with her country-western band, Savannah Sky, and her retro-pop band, The Nina Gordon Party, and she is a regular performer at senior living communities throughout New York and Long Island.
Accompanying herself on guitar, Nina covers music from genres as varied as calypso, folk, jazz, blues and rock. Her repertoire includes folksongs, popular standards, country songs, and Yiddish and Hebrew favorites. Theme programs range from focus on a specific songwriter, to topical themes such as protest songs or women's image in music.
There is no charge for admission, but donations are welcomed. Light refreshments, coffee, and tea will be provided.