Bicycle Sundays on the Bronx River Parkway
Date:
Sunday, August 30, 2020 10:00 am - 1:00 pm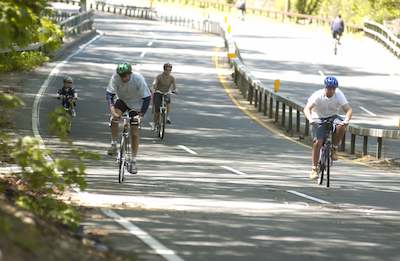 The beloved Westchester tradition of Bicycle Sundays returns this month! Participants can walk, jog, and bike the 13.1 mile route along the Bronx River Parkway from White Plains to Yonkers. Learn more about rules and social distancing regulations here.
Dates: August, 2, 9, 16, 23, and 30; September 13, 20, and 27, 2020 between the hours 10:00 AM and 2:00 PM. (Weather Permitting)