Discovering the LGBTQ+ Past in American History
Date:
Tuesday, June 29, 2021 7:00 pm - 8:00 pm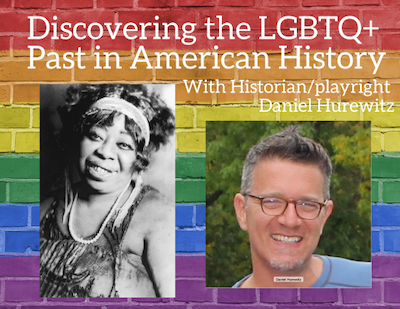 Tuesday, June 29 at 7:00PM
For most of us, if we know anything about LGBTQ history, it's a couple of quick facts about the Stonewall Riots and the fight for marriage equality – events that feel largely unrelated to most of the rest of the country's history. In this talk, however, historian Daniel Hurewitz explores the essential role LGBTQ folks have played at key moments in the larger narrative of American history. Looking at three fascinating individuals from the last 150 years, he makes clear how LGBTQ people have long been vital actors at the heart of our national story.