Kids
Back to School Guide Fall 2013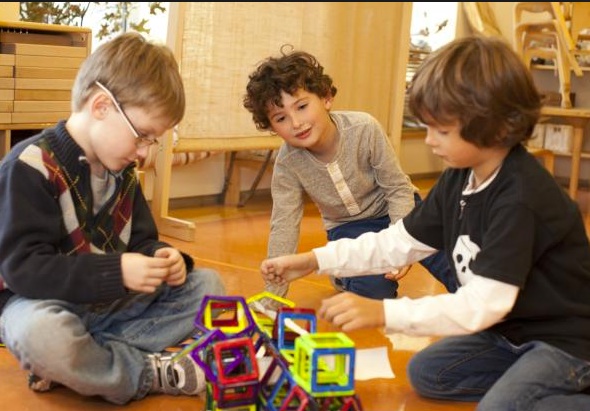 With just a few weeks until September, now's the time to consider pre-school, after-school, enrichment, religious, sports and adult learning programs for everyone in your family. Below find a list of quality programs and organizations in our area for your consideration:
Backyard Sports Prep Basketball is now accepting registrations for all 3rd-9th graders to participate in our Fall Basketball League. The program takes place at Purchase College on Sundays. For more information go to: www.byardsports.com or call Danny Bernstein at 914-304-4052.
Birthday Parties at Chelsea Piers Connecticut are action-packed, entertaining and hassle-free. We help plan the party, provide the space, supervise the activities, serve the food and clean up afterward. Available activities include baseball, basketball, batting cages, gymnastics, rock climbing, ice skating, soccer, swimming, tennis, water slides and more. Two-hour party packages are available Fridays, Saturdays and Sundays. For children's parties, packages include dynamic coaching and world-class facilities, as well as balloons, paper goods and candles. Packages are also available that include pizza, beverages, invitations, party favors, cake and catering services.
Phone: 203.989.1004
Email: parties@chelseapiersct.com
Chelsea Piers Website: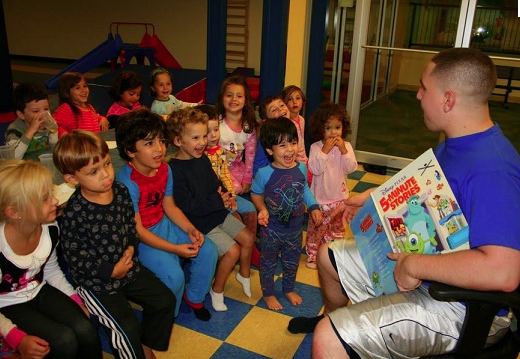 Great Play of Scarsdale is a kids' gym for children ages six months through fifth grade that uses its unique curriculum to help kids build confidence and competence in motor skills. Great Play of Scarsdale is a Best of Westchester 2013 Award Winner and is celebrating its 5th anniversary serving Westchester families. Classes are conducted in a patented Interactive Arena™ that uses computer technology, image projection and directional sound to bring the space to life. The concept has been recognized as one of the most innovative youth programs in the world by the IHRSA (International Health, Racquet and Sportsclub Association), the global trade association for the fitness industry. Great Play offers five fantastic, age-appropriate programs, each built on the same underlying philosophy and structure for making youth physical development fun and effective! Classes are high energy and interactive and tap into the key developmental windows that open at each stage of a child's growth. They use a broad-based approach to help ensure that each child develops to his or her physical potential -- starting from a broad foundation of introductory motor skills for the younger Players, all the way through complex sport skills for fifth graders. In addition to motor skills and sports skills, they also offer Zumba® Great Play Style, birthday parties and special events such as Camps and Parents' Night Out.
(914) 713-3470
Great Play of Scarsdale website

The House of Sports is now taking registration for its fall Tots Academy Classes. Starting with children as young as 18 months, the House of Sports Tots program is offered for baseball, soccer, basketball, football and tumbling. All Tots classes are taught by House of Sports coaches, and focus non-competitive learning that promotes fun above all else. Call today and ask about the 2 for 1 special, where you can sign up for one Tots class and receive a second class for FREE. Call today at 914-479-5419 or visit www.HouseofSportsNY.com/totsacademy

Education at the JCC of Mid-Westchester: Feeding the Minds, Bodies, and Souls: Pre-school learners all benefit from the full service nursery schools, fitness and sports facilities and professional teaching staff throughout the JCC....a year round indoor pool, fitness programs, arts programs and special needs programs. The JCC's Summer Art Center (SAC), a one of a kind program that provides a non-competitive, nurturing and flexible environment for all children with a passion for the Arts, continues from its success in the summer throughout the year! Classes are all taught by professional artists and teachers and offers high quality instruction in Fine Arts, Dance, Theatre and Music. The Dance School provides extensive programs for pre-schoolers and teens. Theatre School teaches Musical Theatre performance, and Music School this year added two new Klezmer Bands (one for youth and one for teens/adults). Contact Julie Dorfman at the JCC for a tour: dorfmanj@jccmw.org or 914-472-3300 or visit the web at www.jccmw.org for a detailed Program Guide.
Kids' B.A.S.E. and The Little School continues to be an invaluable resource for the families of Scarsdale. This not-for-profit community organization encompasses two programs: a before-and-after school program for school-age children, and a pre-school program for three and four year-olds. Kids' B.A.S.E. provides quality before and after school programming for youngsters in grades Kindergarten through fifth. We offer enrichment programs in the afternoon, such as Musical Theater, Kids R Cooking, Mad Science, Applause Broadway Babies, Scarsdale Strings and Animal Study. Our Sports Clinics and Chess Chums continue to be popular after-school activities. The Little School provides a high quality full day or half day preschool experience, accredited by NAYEC. In addition to our developmentally appropriate program led by highly qualified Head Teachers and Teaching Assistants, we offer weekly music, gym and creative movement classes as well as monthly "Nature of Things" animal programs. Applications are available for the 2014-2015 school year. For more information or to request an application, please call 472 – 5409 or visit their website at www.kbls.org.
Congregation Kol Ami: The Early Childhood Program at Kol Ami is dedicated to providing a comprehensive and developmentally appropriate curriculum teaching and modeling Jewish values. We believe that children learn best through experiential play and provide for these rich experiences within warm, accepting, and nurturing surroundings. All of our Head Teachers have Masters Degrees in Early Childhood or related educational fields. We offer a wide range of programs for children (from 2 months to 5 years old) and their families. Our A Step Ahead! program for Fall 5 year olds provides full day pre-K learning until 4 pm. For more information, contact: Nan Blank, Early Childhood Program Director at
njbtt@aol.com or call her 914-949-4717 x107

LIFE The Place To Be, Westchester's ultimate party destination. 29,000 square feet of fun and excitement, featuring Arcade/Video games, Rock climbing, Laser Tag, Mini Bowling, Huge Soft Play Structure and more! LIFE's Birthday Party Packages are all inclusive. Make LIFE simple, Let LIFE do it all! www.lifetheplacetobe.com.


Mathnasium, Scarsdale's new math only learning center for students in Pre-K through Twelfth Grade, helps students keep up, catch up, or get ahead in math! Their goal is to significantly increase your child's math skills, understanding of math concepts, and overall school performance, while building confidence and forging a positive attitude toward the subject. Mathnasium uses sophisticated techniques to determine, with great accuracy, what a student knows and does not know. Each student then follows a personalized learning program with the help of specially trained Mathnasium math tutors who provide instruction—and lots of warm encouragement. Mathnasium is open for instruction Monday - Thursday from 3-7pm, and Saturdays from 10:30-1:30pm. Their First Steps program for students in Pre-K, Kindergarten and First Grade is currently being offered on Wednesdays from 10-11am, and Sundays from 9-10am. At Mathnasium their mission is simple, "We Make Math Make Sense!" Mention you are a Scarsdale10583.com reader and receive $60 off enrollment. Mathnasium of Scarsdale
747 White Plains Road,
Scarsdale, NY 10583
914-725-MATH (6284)
www.mathnasium.com/scarsdale
Over the Moon Music and More: Did you know that all children are musical? Do you wonder what you can do to nurture the musical growth of

your child, regardless of your musical ability? And did you know that there's a location right here in Scarsdale where you and your child can play musically together? Over the Moon Music and More offers the Music Together program for children from birth through age 7: Music Together babies classes, mixed-age classes, Big Kids classes, and even guitar classes for grownups! And check out our new offering this fall: Uke U., a non-Music Together mommy-and-me ukulele class for preschoolers!
Over the Moon Music and More, LLC
78 Garth Road
Scarsdale, NY 10583
914-722-2025
jackie@overthemoonmusicandmore.com
www.overthemoonmusicandmore.com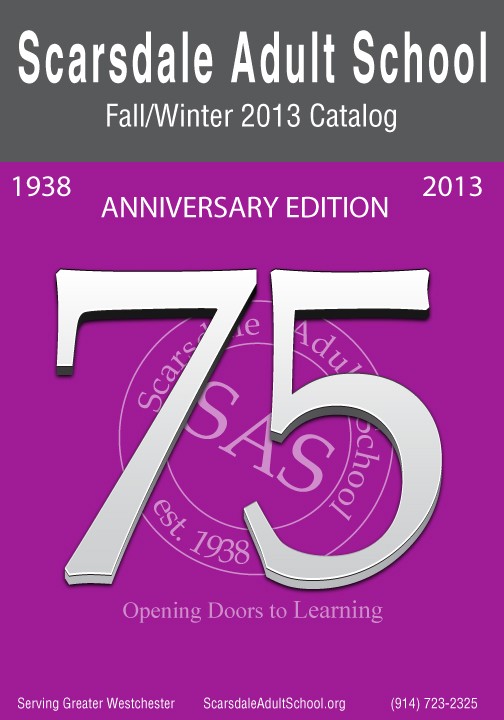 Back to school is not just for children! The Scarsdale Adult School is a continuing education program that provides enriching curriculum for lifelong learners. Established in 1938, SAS is an independent, not-for-profit organization charted by the New York State Board of Regents. Peruse the entire Fall/Winter 2013 Course Catalog, register on-line today, or make a tax deductible contribution at www.ScarsdaleAdultSchool.org. The SAS catalog includes courses in history, fine arts, film, literature, music, and religion taught by distinguished faculty from Princeton, NYU, CUNY, and Iona College, among other fine educational institutions. Both day and evening courses have staggered start dates throughout the season. With more than 250 choices this semester, there is something for everyone!

The mission of Scarsdale Synagogue Temples Tremont and Emanu-El (SSTTE) religious school is to create a sense of ruach or Jewish spirit within the school, foster a love of Jewish learning among our students, and strengthen our children's pride in being Jewish. We seek to utilize 21st century technology to teach the relevance of Jewish texts and traditions. Our youth find religious school fun and engaging, and we have crossover programming with our active youth groups for all ages. The culture of our synagogue is reflected in the SSTTE religious school. SSTTE is a warm, welcoming, and inspirational congregation. Here, at SSTTE, there are many congregants who are willing to get involved and work to create a religious school that reflects the aspirations they have for their children's Jewish education. We welcome you to stop by and learn more about our commitment to lifelong Jewish learning which begins in Mazel Tots (our preschool program) and continues in our SSTTE Religious School. For more information, please contact Jody Glassman, Director, Early Childhood Program at 914-725-5175, ext. 119 (JodyGlassman@sstte.org), or Rabbi Wendy Pein, Director of Congregational Learning, 914-725-5175, ext. 121 (RabbiPein@sstte.org).

Shaarei Tikvah: If you are looking for a warm, creative environment where you and your children can all grow Jewishly, come to Shaarei Tikvah's Anna and Louis Shereff Religious School. Our weekday only, K-7 program provides a strong foundation in Hebrew language and prayer, with hands-on, experiential learning and innovative, 21st century programs that highlight Jewish values, holidays, Shabbat and Israel. Plus, families with their oldest child in pre-school are invited to attend High Holidays at Shaarei Tikvah free of charge. There will be warm and nurturing children's services on both days of
Rosh Hashanah and on Yom Kippur.
Telephone: 472-2013
Email: synagogue@shaareitikvah.org
Web: www.shaareitikvah.org
YWCA Children's Learning Center offers a continuum of early care and education that fosters active learners who graduate ready for Kindergarten. Find high-quality, diverse early care and education programs that create a strong foundation for life-long learning. Families and staff work together to ensure a strong and positive sense of self for each child. The emphasis on an anti-bias curriculum helps children explore similarities and differences, which broaden understanding and celebrate the richness of diversity. In addition to the general classroom experience, children may participate in special programs including music, science, recreational/instructional swim, and gymnastics. Call today for a tour and enrollment information.
(914) 949-6227 x133 or x142
Email: membership@ywcawpcw.org
www.ywcawpcw.org
YWCA: 515 North Street, White Plains, NY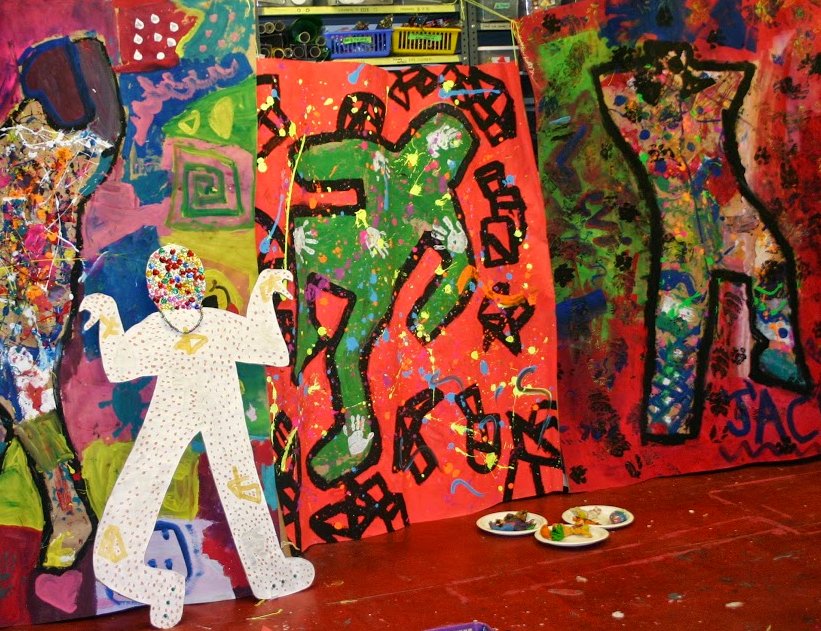 At Young At Art Workshop, which began in Scarsdale in 1980, children are immersed in a multi sensory experience that appeals to all interests and abilities. This experience includes painting, collage, three dimensional construction, creative movement, storytelling and sketching with advanced projects for older children. Children explore color, line, shape, texture and size. They learn to mix paint colors, cut, string shapes, sew, wrap, and draw and model clay. Children ages 1 through high school attend Young At Art Workshop.
For information call 723-9229 or email Donna@Youngatartworkshop.com or visit Youngatartworkshop.com.