Local Links
Scarsdale10583 Summer Camp and Activities Guide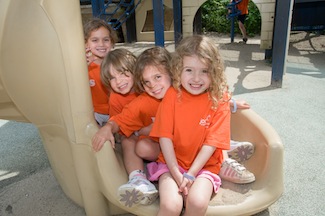 Though it's hard to imagine that summer will ever come, now's the time to plan you child's summer experience -- and below are some programs you should consider. We reached out to many local day camps and specialized programs and here are some programs for you to review for your child or teen:
Westchester Reform Temple/Summer Play Place Dates: June 24th-August 2nd
The ECC Summer Play Place offers a six-week program for two, three and four year-olds. This is a wonderful summer session with our experienced staff, plus teen C.I.T.s. Our age specific programs operate with a low child-to-teacher ratio. All indoor play spaces and classrooms are air-conditioned. Children also enjoy outdoor playground time. For children entering the 2s in September 2013 we offer: 2 or 3 day options a week from 9:15AM-11:15AM (drop off or stay with your child). There is a low child-to-teacher ratio. Music, snack, arts and crafts, playground, sand and water-play, physical fitness and nursery rhymes are all included. Three and Four Year-Old Programs – meets Monday through Friday, 9AM-1:00PM. The three and four year-olds enjoy special theme days, Nature, Dance, Music and Singing, Arts/Crafts, Movement/Yoga, Playground, Soccer program, Water play, Physical Fitness/Sports and other special projects. Snack is included. Children bring their lunch.
For information call 914 723-5493 or email Ellen.rosenberg@wrtemple.org.
Camp Hillard is Westchester's first day camp. Since 1929 the Libman family has been providing children with active, safe, and memorable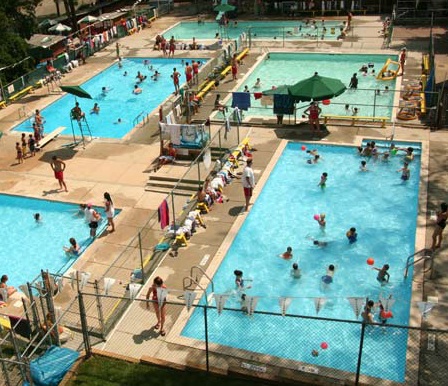 summers. Impeccably maintained and constantly improved, Camp Hillard offers a complete program that combines spirit, tradition, and fun with first-class modern facilities. Camp Hillard is a place where each child feels special and succeeds. In addition, they learn skills while having fun. The quality of the counselors, the variety of activities, and small groups are the keys to enthusiastic and happy campers. Over the years we have developed a total program which is carefully scheduled so that campers have the full benefit of outstanding swimming and sports, balanced with high-quality creative and performing arts, specialty activities, as well as exciting special events.
For more information about Camp Hillard, please call us at 914-949-8857 or visit our website, www.camphillard.com.
Founded in 1991, the mission of Kids' B.A.S.E. & The Little School is to assure the highest quality of educational and social experiences for Scarsdale children. The Little School encourages early childhood social, emotional and academic growth through developmentally appropriate experiences. Kids' B.A.S.E supports elementary school children before and after school in a nurturing and stimulating environment with opportunities for socialization, relaxation and enrichment. The Little School is housed in a modern facility at 307 Mamaroneck Road and the program is accredited by the National Association for the Education of Young Children, chartered by the NYS Board of Regents, and licensed by the NYS Department of Social Services. The Little School Summer Enrichment Program provides a pre-school experience for three and four-year-olds. We create a climate of learning and fun which will further the development of each child socially, physically and creatively. We strive to help each child to adjust easily, to strengthen values of cooperation and have a positive group experience. Little School children swim and receive instruction during the week at the Scarsdale Pool. In everything we do, we promote each child's positive self-image through a variety of age-appropriate physical and creative activities. These objectives are pursued in a low-key and spirited way. For information about Kids' B.A.S.E. & The Little School call 914-472-5409 or visit our website at: www.kbls.org
Chinese Language Program is conveniently located beside Scarsdale Village. Going into their 4th successful year of camp, children aged pre-school to 13 years will be immersed in Mandarin Chinese all while having a great camp experience! The camp includes activities in arts/crafts, sports, cooking, singing, dancing, drama, yoga, and Chinese culture.

The camp runs Monday-Friday beginning with a 2 week pre-school mini-camp June 10-21st 9-12pm. Regular camp begins June 24th-August 30th 9-3pm. Campers can sign up for 2 week increments, conveniently allowing families to cater their camp weeks around holiday/vacation schedules. Check out their website for more information on their free open house on March 2, 2013 that will include a 1/2 day of camp experiences for all ages.

Chinese Language Program, 51 Popham Road, Scarsdale, NW location during the school year: 300 East Main St, Mt. Kisco, www.clpchildren.com, chineselanguageprogram@gmail.com, 914.907.6075

Hoff-Barthelson Music School has provided the ideal setting for students in grades 2-10 for a stimulating, challenging and enjoyable summer for over 36 years! Exceptional faculty provides a quality summer experience of music, arts and crafts, musical theatre. Choose among instrumental classes, chamber music, ensembles, visual arts, jazz, World Drumming, Composers Corner, HB Rocks! guitar ensemble, Advanced Jazz Workshop, Music Technology Lab. Students may enroll in the basic Morning Program and several extended day options. June 24 – July 26. To learn more, email hb@hbms.org, visit www.hbms.org or call 914-723-1169. Hofff-Barthelson, 25 School Lane, Scarsdale.
Hudson Country Day Camp provides campers with an opportunity to engage in a host of academic, artistic and athletic pursuits that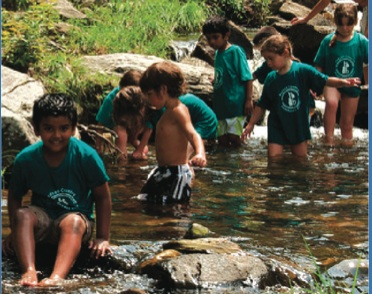 develop new interests and increase self-esteem. Each summer we offer a new theme to children ages 15 months through 12 years that allows them to explore the world in a safe, structured, joyful environment. Themes are supported by an array of fun, creative activities, interesting guests, field trips and related music, food, crafts and games. Intertwined is a strong athletic program where children develop skills and tone muscle while learning to swim, play tennis, practice gymnastics and karate under the watchful eyes of certified, experienced instructors. Our dedicated summer staff is largely comprised of the teachers who possess an in-depth knowledge of the social, emotional, and psychomotor development of early childhood and elementary aged children. For more information or a tour, call Hudson Country Day Camp at 636-6202 or email us at paulcasey@hudsoncountry.org.
At the JCC of Mid-Westchester, campers have Big Fun, Big Laughs and make Big Memories. The JCC offers unique programs, led by professionals in their field, that celebrate camper individuality. Choose from a variety of offerings for children 2-17 years old. Camp Gadol is the JCC's traditional day camp for 2yrs – grade 4 where children enjoy a variety of outdoor and indoor activities including art, music, sports, swimming, nature, gymnastics, special events and more. The JCC's Summer Arts Center (SAC) provides artists, actors and dancers entering grades 3-8 the joy of creative expression where campers customize their schedule by choosing a combination of classes in visual arts, theatre, dance and music. Swim, gymnastics and teen fitness options are also available. Camp Xtreme offers older campers entering grades 5-8 an activity-filled summer close to home – a combination of traditional camp activities coupled with special weekly enhancements such as science and technology and weekly trips. Toward Tomorrow provides a nurturing, learning and recreational summer experience for children with developmental needs, 3-12 years, including half day, full day and inclusion options. Dance Intensive provides serious dancers entering grades 7-12 the opportunity to take their training to a new level through a comprehensive curriculum of dance and dance-related classes. The CIT/LIT Experience, for teens 14-15yrs, combines hands-on counselor training with social action initiatives and weekly trips.
JCC of Mid-Westchester Summer Camps, 999 Wilmot Road, Scarsdale, NY, 914-472-3300, www.jccmw.org
Concordia Summer Camp offers exceptional summer programs for children ages 3 to 18. Programs include Enrichment, General Sports and Slam Dunk Basketball Camp. The Concordia Conservatory of Music and Art offers summer programs in Musical Theatre, Band Bash, Piano, Suzuki Guitar and Violin, Chamber Music, Vocal, Songwriting and Composition and Art. And we end the summer with our wildly popular 2-week Day Trip Adventures Camp where the children go on exciting trips around the metropolitan area.
Concordia Summer Camp 171 White Plains Road, Bronxville, NY, 914/395-4848, www.concordiasummercamp.org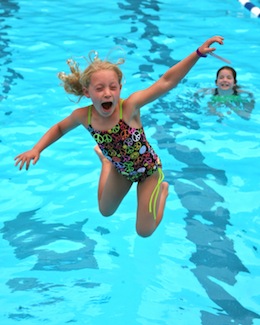 Squire Advantage and Squire Sports Camps at the Masters School in Dobbs Ferry is celebrating its 40th anniversary of operation! An open house is scheduled for Saturday February 9th and March 16th from 11am to 3pm. Instructors and coaches will showcase their courses and tours of the campus will be given. Courses are taught by certified teachers in air-conditioned classrooms. Hot lunch is included and transportation is available.
Squire Advantage Primary (grades K-3) and Advantage Choice (grades 4-9) is created for campers who wish to custom design their own schedule by choosing five courses in the fields of swimming, computers, sports, fine arts, science, cooking, music and more. Squire Sports Camps are divided into 3 different sports programs.
Squire Baseball Academy (Ages 6-15) is an all-encompassing and top-notch baseball instructional program with campers grouped according to age and ability.
Squire All Sports Academy (Ages 6-14) allows for instructing and playing of many different types of sports throughout the day. Sports include tennis, basketball, soccer, baseball, flag football, etc.
Squire Tennis Academy (Ages 6-15) is a fun and challenging tennis experience designed for beginners to experienced players.
Visit their website at www.squirecamps.com or call (914) 328-3798 for more information.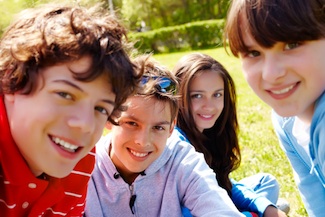 Learning Beyond Limits is a unique enrichment program for students completing grades 6-8. Through engaging workshops and exciting projects, students learn skills that foster cooperation, creativity and teamwork. Combined with a wide range of recreational experiences, Learning Beyond Limits is fun as well as educational. An exceptional staff allows students to thrive in a nurturing and safe environment. Campers come away with greater knowledge, an enhanced self-esteem and amazing friends. The ideal combination of fantastic trips, extensive activities and a talented staff make this the perfect summer program for middle school students.
Visit their website at www.LearningBeyondLimits.com, or contact Director Filipp Nicolosi at fnicolosi@learningbeyondlimits.com or by phone at (917) 913-0110.

Chelsea Piers Connecticut Summer Sports Camps provide world-class facilities, expert instruction and the most exciting sports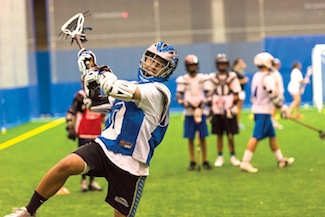 curriculum available – all under one roof! Campers can choose Soccer, Hockey, Figure Skating, Squash, Tennis, Gymnastics, Lacrosse, Basketball, Baseball, Swimming, Multi-Sport and Two-Sport Combo Camps. In addition to full-day camps, Chelsea Piers offers half-day preschool camps for its younger athletes. Camps start June 17th and run through August 30th, 2013. Sign up for one, two or more weeks.
Chelsea Piers, One Blachley Road, Stamford, CT 06902, 203.989.1000, camps@chelseapiersct.com, http://www.chelseapiersct.com/camp
Spectacular Summers: If you have not yet made summer plans for your child/teen or are thinking about sending your child to sleepaway camp for the first time in 2014, Ellen Wylie of Spectacular Summers would love to help you. Based locally, Ellen knows the programs and will share her knowledge and expertise with you. By spending her summers visiting camps and programs and the rest of the year speaking with directors, Ellen has the up-to-date personal knowledge to make the right recommendations for each child. Ellen gets to know each child and does not inundate families with too many suggestions. The service she provides is free of charge to parents. Ellen is highly respected by camp and teen program directors alike. To find that spectacular summer program for 2013 or 2014, call Ellen Wylie at (914) 722-2644 or email ellen@spectacularsummers.com. Visit their website at www.spectacularsummers.com