Robert Lee Jr. Takes a Big STEP Forward in Scarsdale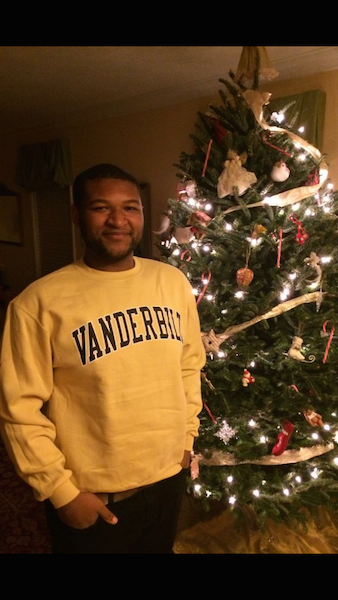 Though Scarsdale STEP student Robert Lee Jr., is far from his home in Memphis, in just two short years he has made his mark here, in Scarsdale, winning numerous community service awards and a full scholarship to his dream school, Vanderbilt University. When Lee first learned about Scarsdale's Student Transfer Education Plan (STEP), he was somewhat reluctant to consider it. He had rarely left his family and was not sure about leaving Craigmont High School in Memphis to spend two years living in Scarsdale and attending a school where he didn't know a soul.
The STEP program allows a student from an underprivileged area to come to Scarsdale to finish their high school years and apply for college. STEP was founded by Scarsdale High School History teacher Eric Rothschild in 1966, and has helped students enrolled to achieve some of their highest goals, including admission into some of the top universities in the country, similar to Robert and his admission to Vanderbilt. STEP alumni have gone on to pursue careers in many fields, and obtain some of the highest level degrees, like P.h.D., Medical or Master degrees.
Robert first learned about the program from a classmate who had gone through it, and made a presentation about STEP at his High School to generate interest from students. After some thought and discussion with his parents, Robert became more interested in the program, and decided to apply.
The application process was difficult, and similar to that of the college application process, which he had little trouble with after his work with the STEP application. Robert needed to complete the application, write an essay and ask two teachers for letters of recommendation. And finally, just like the college admittance process, once he was selected as a finalist, Robert was required to come to Scarsdale for an interview.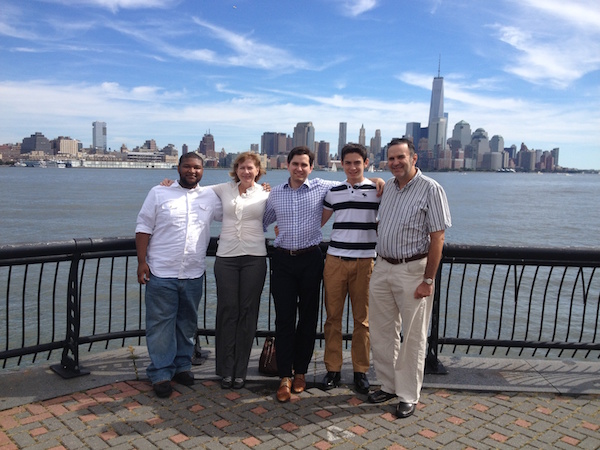 The application itself was the most difficult part for Robert, whose grades were very high, and thus made him a 'promising' student. He submitted his application in October 2012, and learned he was a finalist in December. In May 2013 Robert and the other student finalist flew to New York with their mothers' and began the final stages of the STEP application process. Robert followed around then sophomore, now fellow senior Jason Sabel at the High School, to understand a day of classes at the school. After trailing Jason, Robert sat down for his interview with the STEP Board. He sat, in a room, all by himself, surrounded by twelve well dressed, unfamiliar adults. As a sophomore from a city over 1,000 miles away, Robert was undoubtedly scared. After the interview process, he and his mother returned to Memphis, nervous, and anxiously awaited the decision from the STEP Board.
Sometime in late June, Robert learned of his acceptance, kicking off a whirlwind of emotion and activity. His initial reaction was one of hesitation, as he began to second-guess the prospect of moving away from his family. He also needed to complete forms and send school records. He began to doubt his decision. Eventually he wrapped his head around the plan, and became excited about what lay ahead.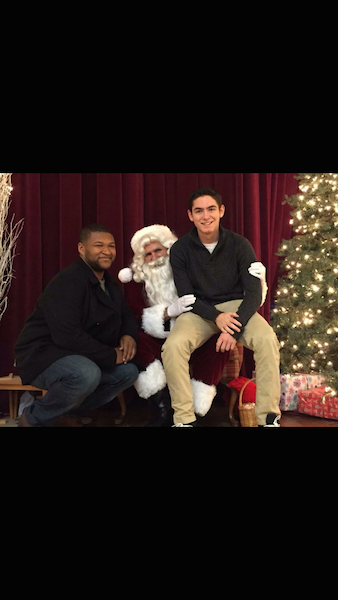 Robert's first months in Scarsdale were as tumultuous as his thoughts during the summer before his junior year. At first he was quiet, choosing to put his head down and focus on his work. His host family, the Berke's, and their son, current junior, and then sophomore Steven, did their best to help Robert transition, and were very kind to him throughout the process, but especially those first months. Robert also began to join clubs at Scarsdale, and to get involved in student government, which helped him to feel more comfortable and settle into his new environment.
Robert dedicated his junior year to his studies, as he knew that the main purpose of his attendance at Scarsdale High School was to help him get into Vanderbilt. He also got very involved in the school, joining nine clubs, Student Government and the prom committee. Lee was equally involved during senior year, when he applied to over ten schools, before withdrawing most applications after his Early Acceptance into Vanderbilt.
To say Robert's time in Scarsdale was successful would be an understatement. In his two years in Scarsdale, he won six awards and one scholarship for his community service work with clubs in Scarsdale. In his junior year, Robert won four awards, the Volunteer Service Award for four different clubs, Habitat for Humanity, Cooking for a Cause, the Hawthorne Cedar Knolls Club, and Global Camps for Africa. In his senior year, Robert won the Scarsdale Rotary Club Scholarship for his service work, as well as two Volunteer Awards for Habitat for Humanity and Midnight Run. Robert's service in Scarsdale is yet another sign of the positive experiences of the STEP program, and of Robert's positive attitude.
When asked to reflect on the experience, Robert mentioned the positive impacts of the program. After facing an interview with more than ten evaluators, he joked that college interviews were a breeze. He also feels prepared to attend college away from his home in Memphis. After Scarsdale, Nashville, Tennessee doesn't really seem so far.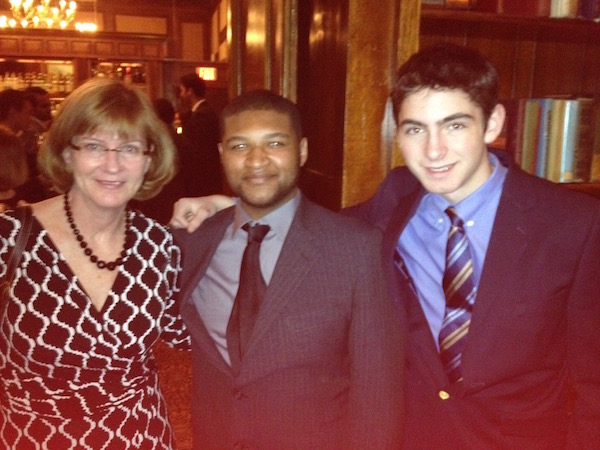 Robert's host mother Nan Berke commented as well on the experience, "Being a host family has been a wonderfully rewarding experience for our entire family. While it is a large commitment to add another child to your household for two school years, it is all worth it because you are literally opening up doors for someone. Culture shock and homesickness were the biggest challenges for the first few weeks, but Robert kept busy, worked hard and started to fit right into the community quickly." Mrs. Berke also commented on the STEP program and becoming a host family, stating "The STEP Program really brings out the best in Scarsdale. The High School's strong support of STEP is what makes it all possible. This community has a very generous core. STEP board members helped entertain and drive Robert and volunteers tutored him for the ACT and Math, taught him to swim, and helped him with his college applications, so a lot of the work of hosting is shared. I would strongly recommend being a host family!"
Robert shared two important lessons he learned: "I can push myself to do more than I thought I was capable of" as well as, "It's okay for me to put myself out there, and try different things." Robert is very glad he applied for this process, and is excited for what lies ahead of him in the future.