Painting the Town in Scarsdale Village
Tuesday, 24 October 2017 12:37
Last Updated: Thursday, 26 October 2017 12:41
Published: Tuesday, 24 October 2017 12:37
Joanne Wallenstein
Hits: 5284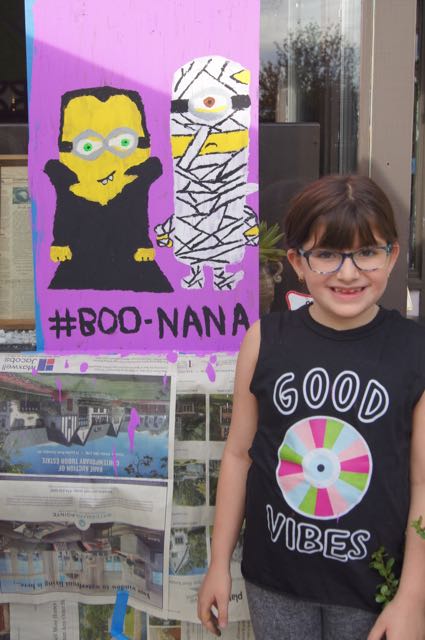 We strolled the Village on Sunday to watch the painting in progress. Kids looked like they were having fun and parents were enjoying sidewalk sunbathing. While the young artists were busy at work on their window paintings, several charities were out raising funds for good causes.
We chatted with these young men from the Lion's Heart Service Organization, a national teen service organization that provides a platform for kids to serve. There are currently eight groups in Scarsdale. On Sunday they were running a bake sale to raise funds for hurricane victims. The day yielded $500 for the American Red Cross.





The Scarsdale High School H.E.L.P. Animals Club, under the supervision of SHS French teacher Madame Bell, ran a big bake sale in front of DeCicco's as well. Madame Bell was reunited with some of her former students, some with children of their own. She remembers everyone!