Maroon and White Celebrates Raider Pride
Wednesday, 11 December 2019 08:41
Last Updated: Wednesday, 11 December 2019 08:41
Published: Wednesday, 11 December 2019 08:41
Daniel Love
Hits: 1177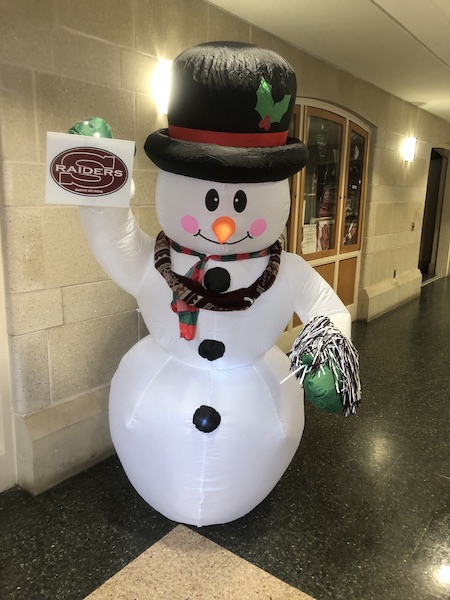 Scarsdale High School kicked off their Winter Raider Pride Week on December 3, 2019 after the Thanksgiving break. Delayed a day after snow on Monday caused an early dismissal, parents from Maroon and White provided healthy snacks after school on Tuesday and Thursday, distributed candy canes on Wednesday morning and ended the week with hot cocoa and candy canes on Friday morning before school.

Raider Pride continued with Maroon and White's annual Kari Pizzitola basketball tournament at the high school on Thursday afternoon and Saturday. The Boys Varsity Raiders hosted All Hallows High School, Byram Hills High School and New Rochelle High School while the Girls Varsity Raiders hosted Cardinal Spellman High School, Harry S. Truman High School and John Jay Cross River High School. The SHS Boys Varsity Raiders played All Hallows in the consolation game and won 55-48. The Girls Varsity Raiders lost 50-40 in the consolation game against John Jay Cross River .

Raider Pride continues this week with the Winter Pep Rally which will be held in school on Thursday December 12th.