Reflections From Quarantined Students
Tuesday, 19 January 2021 12:51
Last Updated: Tuesday, 19 January 2021 13:04
Published: Tuesday, 19 January 2021 12:51
Sydney Piccoli
Hits: 566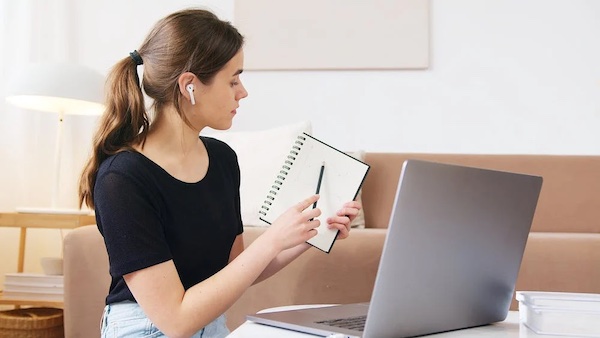 Before the COVID pandemic, those who had unexcused school absences were branded "truants." This year school officials found themselves ordering students to stay home. Following regulations from the NYS Department of Health, school administrators had to manage a complex series of quarantines, for hundreds of students, after they were in close proximity to classmates, teachers and school staff who tested positive for the virus.
What was the experience like for Scarsdale High School students who were stuck at home for fourteen days? Here is what we learned from speaking to students who found themselves marooned in their bedrooms.
Some students became reflective, saying that the quarantine caused them to slow down, think and explore new passions. But others found it a challenging test of their own strength. Despite some consistent trends, quarantine has been a unique experience for each resident.
One downside of quarantine is that it is hard to be active. Students who are accustomed to going to gym class, sports practices and navigating long hallways had to work to incorporate exercise into their lives. "My lifestyle includes much less exercise than before. I've had to force myself to walk around or do a home workout, and even then I realize that my fitness level has gone down by a lot," reflected Lydia Jin '22. As many do not feel comfortable going to gyms and it's too cold to exercise outside, they found it tough to stay in shape and had to be creative. "I've tried to pick up new hobbies like biking to exercise. Because I have an indoor bike, I can still find exercises to do at home," commented Ethan Hersh'22.
Kids also had to watch what they ate. "To compensate for less exercise, I've started eating more mindfully so it's somewhat balanced," added Jin '22. Others appreciate that quarantine has allowed them time to prepare healthy meals. "I also find myself making way more homemade food instead of going out to eat," added Madison Lee '22.
Quarantine prevented students from socializing with friends and extended family. "A pro of quarantine is that I can be with my family more, but I cannot see my grandparents, cousins, and friends as often," mentioned Hersh '22. At the same, however, this allowed more time for self-improvement and discovering new passions. "When coronavirus began spreading, I was halfway through my sophomore year, so there was not much going on in school. That meant I could spend more time on hobbies such as creating music. I also tried new things like baking and painting," reflected Jin '22.
The most difficult situations arose when a family member had to quarantine from others within the household to avoid exposing them. After a student tested positive for the virus during a PSAT exam, many Scarsdale students had to quarantine away from their families while remaining in the same house. "Since [my quarantine] was in the beginning of the year, I definitely took advantage of the fact that the weather was still nice and I sat outside wearing a mask with my family for meals. We [also] facetimed from separate rooms," added commented Ava Londa '22.
Accompanying all the downsides of quarantine, there has been some distinct benefits. For example, quarantine has allowed individuals to reflect on their lives and prioritize their well-being. "Before quarantine, I was putting a lot of pressure on myself. Then once quarantine started, it gave me time to reconsider how I was treating myself and I focused on self-care, exercising daily, eating healthier," mentioned Latzman '22. "By utilizing social media and my trusty phone... I have made more solid friendships [as] I only interact with people I actually want to, instead of with people I pass by at school who...I do not necessarily know," added Jin '22.
Within the jumble of benefits and drawbacks that quarantine posed, it certainly taught us all several lessons. "What I took away from all this is that you really have to appreciate everything in life. Now I do not think twice about going to school five days a week or walking with friends to the Village after school. Quarantine showed me that I will never again overlook the smaller things that brightened my day," concluded Latzman '22.
This article was written by SHS Junior Sydney Piccoli, who was recently named Editor-in-Chief of the SHS Magazine.